Home

Love Curvy Bridal
About this Vendor
The Designers That You Love In Sizes 16-32
Love Curvy Bridal is a chic and modern bridal boutique specializing in providing the latest designs for the sophisticated bride size 16-32. Located in Cincinnati OH in the Reading Bridal District, Love Curvy Bridal provides unparalleled styles and selections to ensure you can find that "one of a kind" gown that is perfect for your special day.
Details
Wedding Dresses, Bridal Stylists, Plus Size Available

Contact Info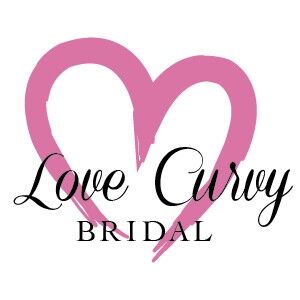 Reviewed on

9/18/2017
Angela M
I can't say enough amazing things about Love Curvy! I made my appointment months ago and I had my heart set on a specific Allure gown, I called and confirmed that they had it in a sample for me. When I showed up Tina knew exactly which dress I wanted and was ready for me.... Read More Unfortunately it did not fit and that made it very difficult for the group I had with me to picture it. Tina pulled a gown that was a similar style and put that on me to help them to be able to picture it even more. She was so patient with us and helped everyone to see in a gown that I couldn't physically put on, that it was everything I had dreamed of. My mom was very nervous about ordering the dress a and it not coming in on time (I have almost exactly 8 months until my wedding) Tine reassured us and made sure the order went in that day! She even went above and beyond and called me, on a Sunday, to let me know the ship date the designer gave them. Not only will I be getting the dress of my dreams but it will come in with more than enough time to get my alterations done! Not only does the shop deserve 10 stars but Tina does as well!
---
Reviewed on

2/12/2018
Megan S
AMAZING. Abby was so kind and genuine, and the shop itself is so cute. We booked an appointment and had our own space. They offered us wine, and immediately jumped in. As a curvier gal, they handled my curves and understood how to make me look my best. I was set on a giant gown... Read More and ended up with something far sleeker that is stunning. They're super open about budgets, not pushy at all, and made me feel entirely comfortable. And I found my dress! The reviews are right - go here, especially if you've got a larger bust.
---
Reviewed on

1/28/2018
Ali A
Before dress shopping I had no idea what I wanted when it came to a wedding dress and I was feeling overwhelmed. I made a few appointments to see what was out there and what I really wanted. My very first, and most favorite appointment was with Love Curvy! Amanda was so sweet... Read More and helpful I couldn't have asked for a better experience. I felt like I was not being pressured into this big decision. After a few days and multiple other appointments I returned to Love Curvy to purchase the dress I initially fell in love with. It was the easiest decision for me by far because the experience I had was so great and the gown I found was so gorgeous. No other shop could compare! Thanks Amanda and Love Curvy!
---
Reviewed on

1/28/2018
Jessica L
The ladies at Love are AMAZING! I did not know what to expect, but they were very attentive and gave me an incredible experience. I went to a couple other places in the bridal district, but the stores were not nearly as relaxed. I missed my consultant and dress at Love! I ended... Read More up going back that day and purchasing my dress. I cannot say enough about Love!!! ❤
---
Reviewed on

1/06/2018
Hannah M
I absolutely loved Love Curvy Bridal! Being plus size, I was so scared to go wedding dress shopping and from the minute I walked in the door I felt at ease. Ann was amazing with helping me find my dream dress. I was sure I wasn't going to find my dress that day, but the second... Read More dress I put on, I knew it was it! Ann was able to help me accessorize the whole dress and made the whole ensemble perfect! I cannot wait to wear my dress!! Thank you Love Curvy Bridal!
---
Reviewed on

12/21/2017
Kacy C
I absolutely loved Love Curvy. Being a plus size bride, it can get very discouraging when going to stores and not being able to try on samples in your size, or if you do, there's about three gowns. Going to a plus size boutique was an amazing experience. I was with Ann and she... Read More was wonderful! So so sooo helpful! She helped me find my perfect dress. Highly recommend Love Curvy!!
---
Reviewed on

10/26/2017
Madison R
First of all, I have to admit that I was very nervous to go wedding dress shopping. It's every bride's worst fear that they're not going to be able to fit in the dresses when they go to try them on. When my mom was making appointments for me she found Love Curvy Bridal and I'm... Read More SO glad she did! Love Curvy was the only store that I actually fit into the samples. All of the dresses were gorgeous and I felt like I had so many options. I ended up falling in love with the very last dress I tried on. My mom and I both started crying and we just knew it was the one. I can't say thank you enough to Love Curvy Bridal and our consultant Abby!
---
Reviewed on

10/26/2017
Mallory G
I can't say enough wonderful things about my experience at Love Curvy The boutique is absolutely beautiful, and the shopping experience was so personal. My consultant Annie was absolutely phenomenal! She is truly a gem. Annie took the time to listen to my vision of how I wanted... Read More to look at my wedding, and she worked tirelessly to help find me the perfect dress and veil--all the while making the experience so fun and magical. I felt like the only bride in the world while at Love, and the experience was truly one-of-a-kind. I would highly recommend Love to family, friends, and coworkers because the selection and customer service were unlike anything I have experienced before. Thank you Annie and Love for a wonderful experience and for helping me find my perfect dress and veil--I will be forever grateful!!
---
Reviewed on

10/26/2017
Amber B
My mom and I had an absolutely fabulous time at Love!! Amanda was beyond helpful and accommodating with everything! The best selection of curvy gowns in the city. Amanda offered great advice throughout the process and helped me find the perfect gown!
---
Reviewed on

10/25/2017
Olivia M
Couldn't be happier that I stumbled upon this curvy bridal boutique! Being a plus size bride, it is already so difficult to find gowns that I can actually try on, let alone an entire store! Their gown selective is extensive and beautiful. I had the best experience working with... Read More Christina. She was attentive, fun and ended up picking out the gown of my dreams! Even served us a little bit of wine! :) So happy I made an appointment at Love Curvy Bridal!
---
Reviewed on

10/24/2017
Paige H
I am so happy that I found Love Curvy Bridal. Being a plus size bride, I have had the hardest time trying to find beautiful wedding gowns that I can actually try on. I made my appointment at Love online and received an email confirmation right away. I had the BEST... Read More consultant! Samantha was very knowledgeable and so helpful and understanding of my needs. She made me feel relaxed and really included my family in the whole conversation. I ended up finding my gown so easily at Love Curvy. This store is truly a gem in the bridal district!
---
Reviewed on

10/24/2017
Hope B
I am so happy that I popped into this awesome shop and worked with Kelly! I saw that this store was for "curvy" brides, which is me, and the gown selection is amazing. Kelly was so attentive, she helped me in the gowns and she listened to exactly what I wanted. The very... Read More first gown she pulled for me ended up being "The One!" I tried on about 10 gowns, but kept going back to the first one I tried on. Kelly pulled the veil and hair piece that worked perfectly with my gown. I could not have asked for a better experience. The store is very organized and it was so nice to be able to try on just about every gown because they all fit me. I had gone to another store that is for plus size brides, and I wasn't able to see all the inventory. I loved that I could actually see and touch the gowns that I wanted to try on. It was a wonderful experience and I can't wait for my gown to come in. I highly recommend this store for any bride who is curvy!
---
Reviewed on

10/18/2017
Karen N
This was my 3rd store in one day, so I feel I have experience to compare stores. I did buy my dress here, so it's not all bad...it just doesn't compare to other stores. The biggest factor is really the size: you can see all of the dresses (no hiding in a back room), but the 2... Read More dressing areas are right in the middle of the store (no privacy), and the small viewing area doesn't leave room for 2 brides to have separate areas with their people. Sam seemed knowledgeable about the dresses and gave good opinions. But, she was the only consultant, so my sister had to get me in the dresses (without many clips available). For a Saturday, there should have been more than one consultant available. Now, it's just a few yards away from Lace, so another consultant came quickly when Sam needed help completing my sale. Also, I went back on a weeknight to show a friend the dress, and on the door was a sign saying the store was closed but to call Lace and someone would come. Well, no one answered, and when I went to Lace, they knew the phones weren't working. There were 2 consultants at Lace, so if they knew the phones weren't working, one should have gone to Curvy. It is a new store, so there are some things to work out, but it seems like they don't care about this store.
---
Reviewed on

8/21/2017
Hannah M
I came in on a whim and left with the dress of my dreams. My consultant was knowledgeable, fun, and did a great job of mitigating conversations regarding my mom's traditional style with my modern style. She went way beyond the call of duty, calling the dress makers for me, and... Read More lending us an umbrella in the pouring rain. I would recommend this salon to EVERYONE.
---
Reviewed on

8/12/2017
Emily R
What a wonderful experience working with Kelly from Love! She made me feel special and helped me pick the dress of my dreams. I recommend Love and their sister shop Lace for anyone looking for a stunning bridal gown and superior customer service.
---
Reviewed on

6/20/2017
Christal S
I had a great experience with Kelly! She was attentive and patient as I tried on dresses. I found and bought my dream dress that day! I can't say enough good things about Love and would recommend it to any curvy bride looking for a personalized experience.
---