Home

Make My Cake
Details
Cake Delivery + Setup, Cake Tastings, Groom's Cakes, Cakes + Desserts
Contact Info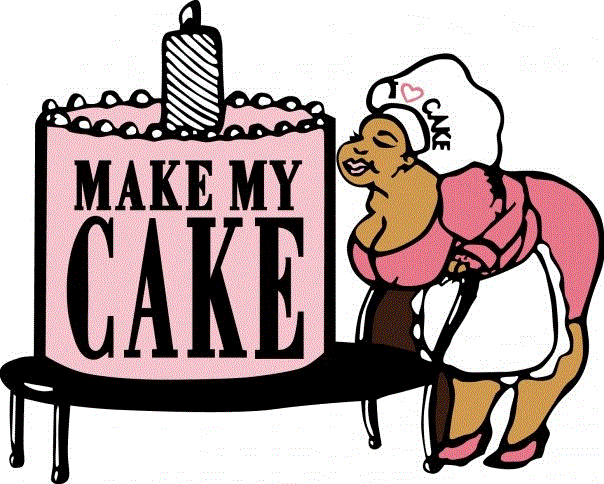 Reviewed on

1/16/2017
Valerie G
Working with them now and so far very happy. Beyond delicious, nice people and great price!
---
Grooms Cake - Hit of the Wedding
Reviewed on

9/02/2015
Lovely W
I'm originally from Cincinnati. My wife had a Skyline Chili cake made for me for my Groom's Cake. This cake was the hit of the wedding. The cake looked so good, I didn't want to eat it. Once this cake was cut, it was the best cake I have ever tasted. The cake was light and the... Read More frosting was sweet, but not overpowering. I was truly in heaven bliss for my birthday. We will definitely go back to Make my Cake for all of our special occasions. Thanks Chris - Groom
---
Perfect with a touch of class
Reviewed on

12/22/2014
First, I had the job of going to pick out and deciding on the wedding cake all by myself; something I hadn't a clue of how to achieve. After talking about the size of the wedding and our desires for something simple yet classy, I was steered towards a simple 2 tiered wedding... Read More cake. I could not believe how cheap it was (and when I told my mom about it, she said it wasn't going to be sufficient). Because of this, I also arranged for the florist to decorate the cake with fresh flowers and to decorate the table the cake was sitting on. I then went to my favorite bakery and ordered another cake to be set in another area of the reception (just in case the wedding cake didn't go over well). I did all of that for nothing...that cake rocked! Make My Cake did a fantastic job. The cake was really really good and tasted so fresh. We got compliments on how good it tasted. They delivered on time, the set up (I am told was fast and easy) and our goal of having a simple, classy well tasting cake was achieved. The fact that it was the only item in our wedding that came in under budget made it all the better. I could not have been more pleased.
---
Amazing Cake!
Reviewed on

6/27/2013
Rebeca M
From the first meeting till they deliver the cake they were very professional, and made me feel very comfortable and sure of the choice I was making. The cake was delicious! & it was done exactly how I asked for it to be. Loved it!
---
Delicious cake but not at all what we ordered
Reviewed on

6/23/2013
Christina H
Their butter cream cake is to DIE FOR! So delicious. Couldn't have been happier with the taste; the guests LOVED it. However, the design was not at ALL what we had asked for. We asked for a 2-layered cake with one simple silver ribbon tied into a big bow with the ties hanging... Read More down. We like simple and hate busy, flowery, over-done designs. What we got was just that- busy, flowery, with pearl-like drops of icing all over. And an ugly ribbon looped around the top AND bottom tier. I'm not sure how they didn't understand that the ONLY decoration we wanted was one simple, elegant, ribbon. Needless to say, on the big day, we were kind of bummed about the way our cake looked.
---
delicious!
Reviewed on

11/06/2012
Karin A
This wedding cake was delicious!!! Tastes like homemade! They also gave us plenty of time and personal attention when we were trying to design the look, as well as a generous free tasting. I recommend this vendor definitely.
---
Awesome red velvet cake!
Reviewed on

6/12/2012
Tara H
The cake was beautifully decorated and tasted amazing! It was well worth the trip from Brooklyn to Harlem!
---
my Blingy Wedding Cake
Reviewed on

6/11/2012
sabrina a
MY Bling Wedding Cake was the the talk on how gorgeous it was and soooooo delicious it tasted. i had a beautiful 3 tier round buttercream cake with rhinestone banding and 3 rhinestone initials. it was sooo gorgeous. go here you will not be disappointed
---
YUM! And the best deal in town.
Reviewed on

1/17/2012
Jenny B
These ladies can make a cake, man! You can book an appointment to review their designs and taste cake options - it's free (unless you dither and come back a second time, which they'll rightly charge you for, but why on earth would you do that? Best deal in town, with the best... Read More cake.) We chose a butter cake with buttercream icing and a pineapple coconut filling - it was light and yummmmmmy and the perfect dessert after our rich & saucy Chinese banquet. Make My Cake will customize every little thing about your cake, they're flexible with designs and flavors, and can deliver your cake right to your reception venue on the day, so you don't have to worry about it. I wanted to choose the flowers for the cake, so I picked some up and dropped them off at the bakery the day before, trusting to the artistry of these master cake makers. And wow! It was beautiful, elegant and delicious, all set up on the designated cake table and artfully arranged. I highly recommend Make My Cake. Even if you're not getting married, and just want some cake. :)
---
A cake that blew away my dreams!
Reviewed on

12/17/2011
Jim C
Make My Cake and their staff led by Miss Jo-Ann Baylor made us feel welcome from the second we walked in. As a same sex couple this was something that weighed heavily on our minds. Those ladies never batted an eye and made us feel so special to have chosen them to make our... Read More cake. The design direction was simple and elegant and the cake that we walked into was beyond my wildest dreams- perfection! Classic elegance. Everyone raved about how beautiful it looked. Then the biggest test of all, the taste....sublime! My mother (a baker) first words were this is homeade cake...this is no ordinary bakery cake. Frosting was sweet but not sugary and Miss Baylor's addition of the Grand Marnier brushed on the layers was excellent. We chose a yellow butter cake, with raspberry jam and Vanilla buttercream- a perfect combination. The guests raved and went back for seconds and thirds! The #1 compliment was that everyone was thrilled to not see or eat a fondant covered cake! I never realized I was in the majority of people who can't stand that stuff and peel it away! Real buttercream icing wins the day! Make My Cake, made my day, made many friends in the NYC gay community and made me a loyal customer for life!
---
The cake was tasty!
Reviewed on

9/22/2010
Yolonda C
Everyone loved this cake. It was a very good and a great value. They have a special for smaller weddings and we got a cake to feed over 50 people for $175. It was a two tiered cake with no fancy decoration, but the taste made up for it. I have been going to this bakery for... Read More about 4 years and have always been happy with the items they sell.
---
My wedding cake!!!
Reviewed on

9/01/2010
Shalonda M
My husband and i were very undecided in what kind of cake and where to go to get the cake. A friend of mine suggested that we try make my cake and it was the best advice that i was given> my husband and I went to make my cake and we fell in love with the people and the... Read More cake.Joann helped us pick our cake and decide excatly what it was that we were looking for. Make my cake was the first and last place we looked to get our cake. The cake was beautiful and it tasted as good as it looked. Every guest asked were we got the cake and they couldnt believe how good it was. Thank you Make My Cake, your cake was the perfect ending to the best night of my life
---
Pleased customer
Reviewed on

8/15/2010
Michelle R
It is safe to say that both my husband and myself were extremely pleased with the outcome of our cake. Not only was it absolutely delicious but it was also beautiful.
---
Absolutely Stunning
Reviewed on

8/12/2010
Alexandra H
We were so pleased with the cake. It looked so much more beautiful that we even imagined and best of all it was so yummy! We had tried more expensive cake vendors but the actually cake did not taste as delicious. Exceptional price, great customer service, with an absolutely... Read More stunning cake. We were beyond happy with our cake.
---
African Wedding
Reviewed on

8/06/2010
Arona T
I will recommend Make My Cake to all of my friends whether they are getting married or not. The team at Make Make My Cake are so professional, and they live up to their word. For my wedding the cake was delicious, very pretty, and the delivery was on time at the reception... Read More hall. " Hats of to Make My Cake"
---