Home

Marconi Photography
Details
Destination Weddings, Wedding Albums


Contact Info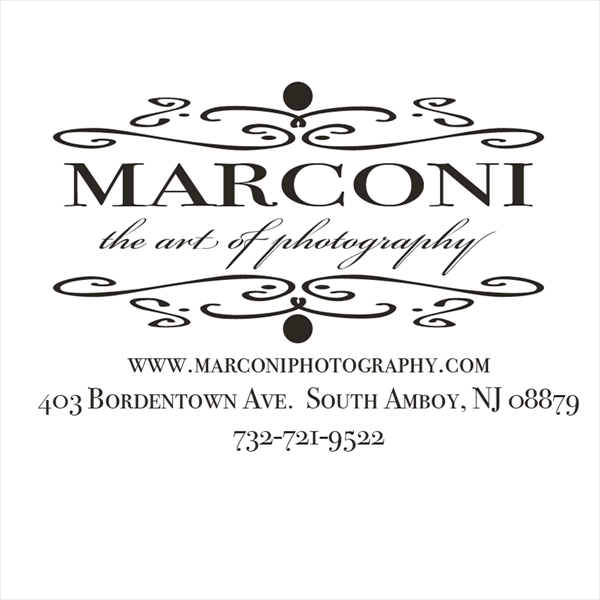 Reviewed on

10/28/2017
Sherri K
My husband and I got married at the Manor on October 07, 2017 and Chris was our photographer. From the first time I met Chris, I knew he was going to capture amazing pictures of the best day of my life & I was right. First, we had a beautiful engagement shoot in Brooklyn, NY.... Read More Chris was so accommodating of my needs and wants and didn't even hesitate when I told him the location I thought would be best. During the entire planning process Chris was in touch and helping me every step of the way. The wedding day, was MAGICAL to begin, but Chris and his staff made it even better by coordinating the photos that I wanted before the wedding, so we didn't have to miss out during it. He met our every need. Needless to say, the pictures came out BEAUTIFULLY and I can't wait to use Marconi Photography for all of my future photo & videography needs. THANK YOU CHRIS!!
---
Reviewed on

1/16/2017
Craig R
Chris is such a joy to work with every step of the way. He braved the heat during the summer when he took our engagement pictures, then sprawled out on an icy boardwalk to snap the perfect pics for our winter wedding. He is a true artist and a master at his craft, My wife and... Read More I are artists ourselves so we are appreciative of Chris' creative approach. Throughout the process he is easy to communicate with and quick to respond to your inquiries. His friendly nature puts you at ease and helps even the most camera-shy person become a good photo subject. We look forward to working with him for years to come during monumental moments in our life.
---
Unbelievable
Reviewed on

11/03/2012
Thea S
Chris Marconi is probably one of the most talented photographers out there. He does this because he loves it, not because it is a job, which shows through 100%. One of my most favorite things about our wedding day was spending some time with Chris and just watch him create.... Read More Chris doesnt just take pictures, he creates art. What an amazing way to remember our wedding by. Truly amazing.
---
Truly Amazing
Reviewed on

9/29/2011
Jillian H
 Marconi delivered more than just beautiful pictures!! The moment my husband and I met with Chris, I knew they would not only work with us but for us and than when I heard their reasonable price it was a done deal!! Chris is so talented and creative and has a way of seeing... Read More things through a lens that is magical and unique.  When I received the proofs I couldn't even believe it was my wedding. They capture natural moments I would have never knew happened without the photographs. Each photo tells the a story and you can feel the emotion through the picture.  He  never interrupted a single moment… he allowed us to enjoy every second of the day as it was meant to happen….he simply captured the moments. I almost forgot he was there,  which is exactly what I wanted. Through the whole process, he treated us like family, not customers . I cannot thank Chris enough for capturing just how strong the love and laughs are among all of our family and friends. 
---
Chris Marconi is the best!
Reviewed on

6/07/2011
Megan S
Truly amazing pictures. Just check out his website. Very artsy pics. Feel like I never saw him at the reception yet he captured everything! And so, so nice to work with. Well worth the money.
---
Everything we wanted!
Reviewed on

3/15/2011
Megan U
Working with Chris has been excellent! From our engagement shoot in Red Bank to our wedding pictures on the day of, we have nothing but rave reviews. Each one of our pictures is better than the next. Chris is the epitome of professionalism and we could not be any more happy... Read More with our choice of photographer on our special day!
---
Amazing!!!
Reviewed on

1/31/2011
Jamie S
I would highly recommend Marconi Photography! My husband and I were amazed at how beautiful and unique the photos were and how much Chris captured at our wedding. He has a really artistic eye and there were so many beautiful pictures it was so hard to pick and choose for the... Read More album. He is also fast, we've heard stories about couples having gone weeks and even months without seeing their photos, but Chris emailed us the next day with an amazing slide show of the pictures of our wedding day, which we were quickly able to share with our family and friends. During the wedding, Chris made us feel at ease, making us laugh and taking control during the picture time and then fading into the background during the ceremony and the party. Chris is so talented, easy to work with, and delivered the album in such a fast time, there really is no reason to look at any other photographer!! When I was planning the wedding, there were many hard decisions that I had to make regarding vendors. Photographer was not one of them.
---
Simply the best
Reviewed on

11/17/2010
Patty F
My husband and I knew the kind of photos we wanted and had seen quite a few vendors through our years of working in the hospitality industry. My Mother highly recommended Chris since she has seen his work and had friends use him for their events. We met with Chris shortly... Read More after the recommendation. We really liked his personality and felt he was more than a just a photographer-he is an artist who is very passionate about his work. A wedding day is an emotional day and we wanted to work with someone we felt comfortable around and someone who we trusted. He is a very talented individual and we would (and have) highly recommended him to friends, family and clients. We look forward to working with him on our future photography needs!
---
Fabulous
Reviewed on

11/16/2010
Briana A
We knew exactly what we wanted when it came to a wedding photographer, and luckily we came across Chris' website right away. Starting with our short engagement/planning period, right throughto the end of our reception, Chris was very accomodating. Our photos came out stunning... Read More and we can't wait to pick up our album and prints. Chris captured our day in a natural and beautiful way. Just what we were looking for... Marconi Photography was a great find.
---
Destination Wedding
Reviewed on

11/16/2010
Kristen M
I emailed Chris about photographing my reception in NJ since I was getting married in St. Thomas. He emailed me back saying he would love to do my reception, but also asked me when I was getting married in St. Thomas. It just so happened that he was on vacation the same time I... Read More was getting married and said that, if we would like him to he would shoot our wedding. I said "YES"! He came to my room and took pictures of us getting ready, the ceremony and the reception. They are the most beautiful pictures that I have ever seen. He truly captured the day. I can't decide which pictures are the best so I have them everywhere in my house. Now that we are back in NJ I plan on going to his studio for family portraits and will use him when I have future events. I would recommend him to EVERYONE! Everytime I look at the pictures he took, it takes me back to that day!
---
PHENOMENAL !
Reviewed on

11/15/2010
melissa s
We were determined to find the perfect photographer for our wedding day, we were investing in the person who would be capturing our special day and we would rely on the photographs taken that day for the rest of our lives. Chris Marconi came highly recommended to me through my... Read More brother. As soon as I met him I was positive that he was the right choice. First, his work is phenomenal. He naturally captured our entire day as it was, each special moment, some of which we didn't even realize were special until we saw his photographs. And, equally as important as Chris's talent, is his terrific personality, his flexibility, and his ability to flow with the guests so not to even know he is there. He listened to me and what I wanted on our day, made suggestions based on his expertise (but wasn't pushy) and was always smiling. Working with someone who makes you comfortable, keeps you upbeat and moves things along is crucial, that is Chris. There are so many photos, so it can be overwhelming but Chris is helpful and patient. Throughout the planning leading up to our wedding, Chris would say that he was excited for our day and to photograph us and I really think he meant it. There's absolutely no faking his passion for his work and it certainly came through in our wedding photos and in our experience working with him. We could not have been more delighted with Chris's work and we feel fortunate to have our wedding day captured so brilliantly.
---
Fabulous and extremely pleased with Marconi Photo.
Reviewed on

11/14/2010
erica v
I used Marconi Photography for my wedding on 9/25/10. I was extremely particular about photographers and after the day was over I could not have asked for anything more from Chris Marconi(the owner). We were on a tight schedule the day of the wedding and he managed the whole... Read More entire day for us so we did not have to worry about anything. He was professional and organized. He met all of my expectations and the photos are amazing. His work is unique and does not "look like everyone elses typical wedding pictures". He is so passionate about his work that he makes every bride look amazing in his samples. I hoped that when we got our pictures back that they would look as good as all of his samples, and they were everything I dreamed of. I highly recommend Marconi Photography to anyone who wants superior photos and a fabulous photographer - he was our best vendor of the day. He has a variety of packages and will tailor them to whatever your needs are; he is extremely accomodating.
---
Terrific All Around Photography!
Reviewed on

11/13/2010
Alison D
I had a great experience with Marconi Photography. Chris is a great, down to earth guy to work with. I have used him before for a portrait of my brother and I that my parents loved. Many of my friends and friends of friends used him for their wedding and their pictures were... Read More terrific! So when it came time for us to choose a photographer, he was the only one that we went to go see and we booked him on the spot! We got our proof book in less than a month and everyone that has looked at the pictures says they are made for a magazine! We got our bridal party pictures taken on the beach and it was the perfect day! I recommend Marconi Photography to everyone that I know!
---
Simply the Best!
Reviewed on

11/12/2010
Meaghan S
Marconi photography is quite simply the best! My husband and I were and still are so impressed with Chris' professionalism and talent. From our first pre-wedding meeting to our wedding day, Chris answered every question we had and made incredibly helpful suggestions. On our... Read More wedding day he and his associate were fantastic. They caught every moment we wanted and many more we didn't know we wanted. Our album is so beautiful and a year and a half later people are still asking to see it! When our daughter was born, Chris was the only photographer we wanted to take her first pictures. We also had him as the photographer for her Christening. This January, we'll be back to take her first year pictures and we can't wait! We love Marconi Photography and will we continue to use Chris for all of our special events for years to come. We recommend him to everyone we know who needs a photographer for their wedding and much more! Meaghan and Paul K
---