Home

Maria Hall Photography
About this Vendor
Award-Winning Wedding & Boudoir Photography
Details
Contact Info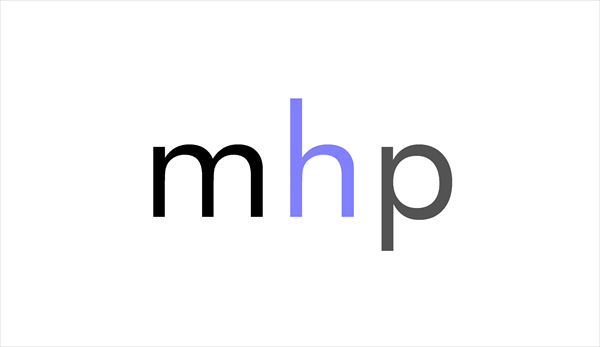 Serving All Of Ohio, Columbus, OH
Wonderful Photographer
Reviewed on

8/12/2014
Laura M
Maria was so amazing to work with and our photos are beautiful! She took both our engagement and wedding photos and all are stunning! She was very accommodating as well, my husband and I live out of state and she was very easy to communicate with over the phone and through email. Her service was above and beyond, she captured so many great moments for the wedding and didn't miss any details. It also is worth noting that the morning of our engagement shoot was very cold, since we were only in town for the day, she did half the shoot then and then met with us later in the day so we weren't freezing! She really went out of her way to make sure the whole process was wonderful for us.
---
Beautiful pictures, quick turnaround time!
Reviewed on

1/04/2014
Samantha H
I planned my wedding in OH from CA and Maria was wonderful to work with. She was super quick to respond to emails and had everything set and ready to go on the wedding day. She was really receptive to my ideas and really captured our photos the way I wanted them, they're so beautiful! One of the best parts was how quickly our pictures were ready to view after the wedding!
---
AMAZING
Reviewed on

12/10/2013
Joelle R
I absolutely would recommend Maria for any photography needs you have! She is so professional, yet very flexible and friendly. We keep getting compliments on our photographs and we couldn't be happier! She is an amazing photographer!
---
Best photographer in Ohio
Reviewed on

10/16/2013
Sarah
It was my pleasure working with Maria. She made the whole process fun and the photographs turned out amazing! Maria exceeded my expectations. I highly recommend Maria Hall Photography for any special occasion.
---
Loved Maria Hall Photography!
Reviewed on

8/26/2013
Lindsay E
I was super happy with Maria and actually took other reviews from happy couples into consideration when choosing Maria for our wedding day photos. She was great to work with, super easy to get in contact with and re-touched our photos and sent them back to us very quickly. She traveled to multiple locations for our engagement pictures and day of the wedding and was always prepared. I loved the fact that we received CD's of all of our photos she took and have them to print how, when and whatever way we want. I even did a boudoir photo session with her, and my husband loved them! She was awesome to work with, I would highly recommend her. Thanks Maria!!
---
Wonderful
Reviewed on

8/04/2013
Jillian S
Maria Hall photography was my favorite vendor I chose for my wedding, very down to earth, im very camera shy and they made it easier for me to feel comfortable around a camera, the photos were amazing, I hope to work with her again
---
Disappointed
Reviewed on

7/10/2013
Mandy L
I wish I had more good things to say because I really enjoyed Jon and Maria. However, my husband, our families and I were disappointed with the outcome of our pictures. There were some shots that would have been good but either we were not centered or there were People behind us who could have easily been avoided if we moved over a step or two or if they shot us from the other direction. There were also many shots we didn't get such as both families together, pictures of just me with my sister or mom or dad. Overall there are some good pictures but I am disappointed with the pictures. The worst part of this was our decision to use their friend and partner Troy as our DJ. Troy seemed unprepared and confused at many important parts of our evening. Seconds before our grand entrance he came out into the hall to find Us asking if I had the names of the bridal party for him to announce? I told him all of that information was on the timeline given to all of the vendors. He acted like he didn't know what I was talking about. Jacob form the Hilton gave him his copy saying the names are right here. So we began our entrance...he didn't play the song we had asked for as our bridal party and our grand entrance. They entered to no music at all and when he announced us he began to play our first dance song which we had a choreographed dance to making us rush to the dance floor me basically throwing my bouquet to my sister so we could begin our dance on time with the music. The confusion continued, he was unsure of when other big moments were happening including the speeches, the cake cutting, and our dances with our parents. As for the dances with our parents he played the incorrect songs for both my dance with my father and my husbands dance with his mom. Both songs he played were on the possible play list earlier in the planning but they were not the final songs chosen and on the final emails and timeline. As the night went on he was not playing many of the songs we requested. My cousin who was getting very annoyed checked in with him and he said his reason was he didn't have Internet access, she said he could use her room code if he wanted. Jacob from the Hilton assured my cousin that the DJ did indeed have the code but checked with him again. I was too busy meeting and greeting guests that I could not deal with this drama and had to just let it go but at the end of the night I was disappointed that many of the songs we requested were not played. My suggestion if you choose to use this company would be to not rely on email communication and have someone not directly involved in the day there with a copy of all the details checking in with both the pictures you want taken and the songs you want played.
---
captured Our Day Perfectly!!
Reviewed on

7/02/2013
Kelsey A
Maria and her assist (Rita) did an amzing jon photographing our wedding! She posted a "Picture of Day" on Facebook and we got a sneak peek of some shots! She did great at capturing specific shots we asked for and was very creative with the rest!
---
May Bride
Reviewed on

6/26/2013
Jessica P
We met with about 5 or 6 photographers before our wedding and Maria was, by far, the best choice! She was very professional, friendly, and blended seamlessly into the atmosphere at my wedding. Her assistant Rita was great at getting the kids' attention even when they were starting to get restless. We ended up with fabulous shots and high-quality photos!
---
Capturing every moment & amazing photos
Reviewed on

6/20/2013
Elizabeth
Maria did an amazing job! She was able to capture every moment and include sweet moments with each of our guests. We had been in many past weddings where the photos took hours and the total process was chaos. This is not the case with Maria. She is very prepared and knows exactly how to make everyone look their best. My husband and I even got to spend some time at our cocktail hour (which was planned time for photos) because Maria did such a great job with time management.Our final DVD & online gallery was beautiful and we would highly recommend Maria!!
---
Amazing Photos
Reviewed on

6/14/2013
Cheryl D
We had the pleasure of working with Maria for our downtown Columbus wedding. Maria is a true professional- she was on schedule, kept the flow of pictures moving, and had great photo ideas. But most of all her pictures are fabulous. She has a wonderful way of catching emotion and using lighting, postures, etc... to really create a powerful picture. I would highly recommend her.
---
Maria is a wonderful photographer
Reviewed on

4/09/2013
Melissa E
Maria has a knack for being in the right place at the right time! She was wonderful to work with and made me feel so comfortable with the camera My pictures are beautiful !
---
Artistic and Stunning Wedding Photographer!!
Reviewed on

1/06/2013
Holly G
We hired Maria for our Fall wedding and it was one of the very best decisions we made for our wedding! Maria is professional and easy-going, and her work is absolutely breath-taking! She is abundantly talented and her enthusiasm made our wedding day so relaxed and fun; she followed through on every request we made and had so many original ideas. Maria also had both our engagement and wedding pictures back to us in a very short timeframe, she was so efficient! Our memories will last a lifetime because of the beautiful way in which she captured them! The value you get way exceeds the price you pay!!
---
Couldn't be happier!
Reviewed on

10/27/2012
hawa a
My wedding day was something I always thought about. I planned every detail. I had a vision from beginning to end and I wanted pictures that captured those magical details that we worked so hard on. I absolutely love taking pictures! I always have. So it was extremely important to me to have a photographer that was extremely talented and just as dedicated and passionate. When I met with Maria Hall, her passion for photgrapghy was immediately noticeable! And when I looked through the numerous gallerries of the weddings she shot her talent also absolutely clear! During my wedding, Maria managed to capture every magical moment from party favors to every crystal on my wedding dress! She was also punctual and professional. She did not miss a single moment! At the end of the day I cannot go back and relive the most magical and amazing day of my life but I am confident I have pictures that will instantly bring me back to that wonderful day and I have the so very talented Maria Hall to thank you for that. So, thank you Maria for capturing my wedding in exactly the way I envisioned it! Thank you!
---
Maria is great!
Reviewed on

9/26/2012
Kaitlyn N
Maria's service was fabulous. She made excellent recommendations for our photos, was kind, caring, and went with the flow of our VERY large group! We'd highly recommend her.
---
Amazing Photos
Reviewed on

9/12/2012
Deanna B
I wish I could give Maria more than 5 stars because the photos that she has presented my husband and I with are phenomenal!!! Back story, my husband and I were looking for a photographer, like all newly engaged couples and I happened to stumble across Maria's website after searching for other weddings that had taken place at the loft at dock580. We loved what we saw and I quickly set up an appointment! She brought several albums to our appointment and after flipping through them we knew she was the one we wanted to use! Maria also played a key part in our decision to have a "first look" before the ceremony, which was the best thing that we did. Knowing that we wanted to take advantage of the Columbus skyline and the views, we also decided to take about two hours before the ceremony to take some fabulous pictures! A week before the wedding Maria and I chatted about where we should go and she recommended so great spots, and her pictures attest to it! Maria, John and Rita were so very professional and FUN to work with! They have a great dynamic and it was so easy to take direction from them! My husband and I had a "viewing party" last night of all the pictures and we can't pick just a few favorites! They are all stunning!! Oh and one more thing, she posts a "picture of the day" on her Facebook page and that has been so much fun to check in on bc we were able to see some sneak peeks! Bottom line: Maria Hall Photography is top notch!!!!
---
Maria @ IQ foto
Reviewed on

12/28/2011
clement c
My wife and I found IQ foto through The Knot website. We narrowed down to three photographers and interviewed them all. Maria at IQ foto stood out the most. Her portfolio is stunning. The albums she showed us were amazing. Since we were on a budget, we decided not to get one and opt for DVDs only. However, we might get one down the road. We went with the classic collection and we were happy with the engagement set and the wedding set. Maria's website has a lot of useful information and beautiful images. Check them out.
---
Amazing!!
Reviewed on

12/16/2011
Pam M
We planned our wedding in a short 3 months. We met w Maria at IQ only like 2 months before our actual wedding date. She was very accomadating to ours need and the work of IQ Foto was quite impressive. Once we saw their portfolio, we instantly knew we made the right decision. The day of our wedding went smooth as could be w IQ. We had two photographers and they never missed a beat. Everything was captured greatly. We got amazing shots of every detail and aspect of our special day. We got our DVD w photos in a short amount of time after our day. Was a lot faster than we thought it'd be. The DVD was packaged beautifully and our pictures turned out amazing. Editing and special effects were stunning. We got rave reviews about them all from our guests who viewed the album online. IQ Foto not only met but exceeded our expectations. We would HIGHLY recommend them without hesitation!!!!
---
Highly Recommend!
Reviewed on

11/02/2011
Samantha O
IQ Foto was amazing to work with...beginning to end! Maria worked with me to come up with a package that worked for my wants and my budget. She is extremely personable and easy to work with and attentive. This was really important to me with quick responses. I had Maria do my Boudoir photos, engagement session, and wedding. She put me at ease the whole way through. She and Laurie did our wedding and I couldn't be happier. Her photos are amazing, I can't stop looking at them and reliving the day! I love her style and way of telling our story. Choose IQ Foto and you will be so happy with your decision!
---
Awesome Pictures
Reviewed on

7/07/2011
Mandy A
Maria captured wedding day and organized to photos to tell our story. The pictures turned out great, Maria is so creative.
---
IQ Foto is a Great Choice
Reviewed on

12/03/2010
ASHLEY B
IQ Foto provided the photography for our wedding. They did an amazing job. They meet with you before you book with them and make you feel comfortable. They get to know you as people, not just clients. They want to get a sense of who you are so they can provide you with the best service. Maria keeps in constant contact with you before the wedding. During the wedding, it feels very natural to have IQ Foto there. At some weddings it feels like the photographers are controlling the event and making it feel unnatural. With IQ Foto, my guests were able to do what they wanted to do and still have great pictures come from that. My sister-in-law used IQ Foto for her wedding, which is where we got engaged. As soon as my husband proposed, they got an amazing picture of us. It was very important for us to have them at our wedding since they captured our first moments as an engaged couple. When we saw the album from my sister-in-laws, we knew we wanted to book with IQ Foto. The albums are mind-blowing! There are many different options and styles to use. You are able to get exactly what you want. Everyone that sees our album is blown away. They can't believe how good it looks. After our wedding and getting our album, I feel as if Maria is a friend. They work very closely with you and you feel weird when you are not talking to them once a week! There are many different options for different prices. My sister-in-law spent a lot more than us and when we met with IQ, we felt at ease because there were many different choices and reasonable prices for the additional choices. We placed a high value on the photographer we used. Your wedding pictures will last for a very long time and you want them to be a great representation of your big day. You will not regret choosing IQ Foto as your photographer. We feel very lucky to have met them and had them at our wedding. They are fantastic!!
---
Maria and Jon
Reviewed on

12/02/2010
Amy M
IQ photo was fabulous. They were both very professional and yet warm and friendly. Their artistry was amazing. I LOVED the way my photos turned out! Maria was great at editing the photos to give that extra special touch. I thought their photography service was head and shoulders above everyone else we talked to. In addition, their cost was less expensive. I loved the way they delivered the final product. Kudos to IQ Foto, I would highly recommend them!
---
AWESOME!!!
Reviewed on

12/02/2010
AILEEN P
We used IQ Foto for our engagement and wedding photos and they were amazing! I have recommended them to all of my friends who are engaged and would use them again in a second. :)
---
Picture PERFECT!!!
Reviewed on

12/02/2010
Shannon W
My husband and I recently got married in May. We met with IQ FOTO (Maria and Jon) almost 2 years ago. They brought so many BEAUTIFUL examples/albums for us to look through at our intial meeting which was very nice. After, we left the meeting I knew I didn't need to look any further. They offered everything I wanted as a Bride and MORE!!! I would recommend IQ FOTO to anyone, whether you want Wedding, engagement or family photo's..they can accomodate almost any request! They didn't miss one photo opprotunity at our wedding. We have memories to last a lifetime! :)
---
A+++++++++++
Reviewed on

11/23/2010
Emily M
We couldn't be happier with the quality of our wedding (and engagement) pictures that Maria and John of IQ Foto took. They were so fun to work with and captured the day perfectly!!! They were BY FAR the best vendor we worked with throughout our entire wedding planning process!
---
Send Message