Home

Matt Stedman Band & Ring Of Music Orchestra
About this Vendor
Grammy Award Winning Talent Devoted to Your Day!
Grammy Award winning talent and recording artists performing the highest quality of music for even the most discerning listener. Our professionalism, sound, and dedication to our couples translates to an extraordinary night and a packed dance floor. We look forward to working with you!
Details
80s, 90s, Big Band/Swing, Classic Rock, Classical, Country, Disco, Folk, Hip-Hop, Indian, International, Jazz, Latin, R&B, Top 40/Pop, Variety
Coordination Services, MC Services
Contact Info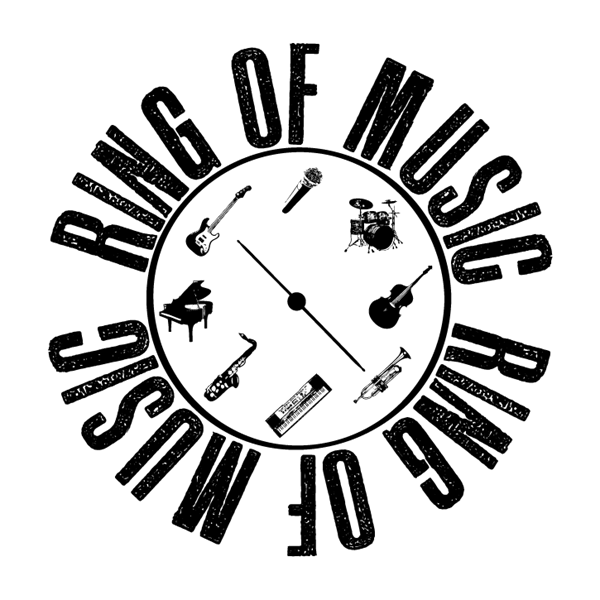 Amazing Performers & Great Music!
Reviewed on

10/16/2014
Lauren G
We used Ring of Music for our wedding on September 27th, and they were amazing! Their energy, enthusiasm, and performance was a "Perfect 10" for our wedding day! From the planning process to the final performance, Ring of Music was extremely professional and reliable. The music on our wedding day was very important to us, but we wanted to entrust the play list to Matt ~ since they know better than anyone. His music recommendations and selections were spot-on and every guest enjoyed themselves. I would highly recommend Ring of Music to all future brides and grooms - especially, if you want to ensure your guest have a night they will remember!
---
Best Band!
Reviewed on

9/21/2014
Katie R
Matt Stedman Band played at our wedding this past August in Chicago. Before the wedding, Matt went above and beyond to work with my husband and I on wedding details. I really felt like he took the time to get to know my husband and I. He added so many special touches that made the night even more special. I don't think the dance floor was empty at ALL throughout the night. After the wedding, everyone was saying how amazing they thought the band was! I would highly recommend this band!!
---
OUTSTANDING!!!
Reviewed on

4/21/2015
Jacqueline B
The band was great. All of the guest loved them. The dance floor stayed full of dancing guest! They were very professional and accommodating.
---
This band is awesome!!!
Reviewed on

4/17/2015
CASSANDRA S
I was a guest at a wedding and this band hired to offer live music at the reception. This band is awesome!! They played all kinds of music and even took requests from the audience. If you want top-notch service, professionalism, and great music...you should pick this band. THEY ARE AWESOME!!
---
The perfect wedding atmosphere
Reviewed on

1/23/2015
Kristen H
Music was a priority for us for our wedding. We knew that a great band would make a great wedding night -- Ring of Music delivered exactly what they promised! Ring of Music was professional with us, planning with us ahead of time to tailor our evening to our musical taste, and to coordinate the timeline of the evening with our location vendor and photographer. We were able to choose how many band members and the variety of instruments we wanted for our evening. Understandably, this made the band a bit more pricey, but to us this was worth it. Ring of Music monitored our dance floor, ensuring to continuously bring people back out -- upbeat songs to start it off, slow songs to bring people back out when they got tired of dancing. The evening was classy and fun -- exactly what we wanted.
---
Great Talent and Great Entertainers!
Reviewed on

1/01/2015
Jill H
The Matt Stedman Band made our wedding so special from the music at our ceremony to the cocktail hour to dancing all night! They did an amazing job keeping us on track for the reception and made everything run so smoothly! We had dreamed of a live band to create a special atmosphere for our wedding and that is exactly what they did! We highly recommend the Matt Stedman Band to anyone wanting to have a special personal touch to their wedding or event! -Jill and Drew Thompson, June 2014
---
Great Band
Reviewed on

12/30/2014
Meghan W
Matt Stedman Band & Ring of Music Orchestra were wonderful. We hired them for our November 1st wedding and they did a great job from the day we first talked to the end of the reception. Matt was very helpful and great to work with during the entire process. Kept everyone dancing, great selection of songs, and all very talented. Would definitely recommend to any couple looking for a band. Also used them for our ceremony and cocktail hour music and it was beautiful.
---
Ring of Music Rocked My Wedding
Reviewed on

12/29/2014
Erin K
Matt from Ring of Music was the emcee and dj for our wedding. We also had a piano player from Ring of Music perform live during the cocktail hour. They both did an amazing job! Matt was so well organized and kept us on schedule. I don't know how he did it, but he was able to seamlessly blend my husband's European customs into a traditional American wedding. He played the best dance hits and listened to our personal suggestions. The dance floor was never empty and our guests of all ages enjoyed the music and the party Ring of Music had to offer!
---
Amazing Band
Reviewed on

12/21/2014
Megan M
The Matt Stedman Band was absolutely amazing. They did a fantastic job, and I really couldn't have immagined it being any better. We got many compliments on both the ceremony music and the reception music. Matt was very professional, and his attention to detail made everything go off without a hitch. I'd recommend him in a heartbeat!
---
Rockin' Band
Reviewed on

12/04/2014
Katie C
The Matt Stedman Band performed with seven members at our recent wedding and completely delighted our guests. Their performance was spot on and kept everyone dancing all night. We couldn't be happier with our selection!
---
The Matt Stedman Band is outstanding
Reviewed on

11/12/2014
The Matt Stedman band played at my daughters wedding and we could not be more pleased The entire night was full of fun outstanding music and wonderful dancing They were able to keep the guests on the dance floor and entertained from ages 20 to 80 We even had them play an extra hour because because a guests were having so much fun The talented musicians in the band were talked about throughout the entire event They are unique instrumentally exceptional and very versed in all genres of music Mary Jo Snyder Mother of bride
---
So grateful!
Reviewed on

10/30/2014
Meg F
Thank you to the Matt Stedman Band/Ring of Music for providing amazing music and entertainment on our wedding day. The dance floor was packed all night and they did a great job of having a broad range of music to play. They were extremely organized up until the day of the wedding and everything was flawless. Thank you for being a part of making our night so great!
---
Ring of Music Wedding Dance
Reviewed on

10/25/2014
Jenna R
Ring of Music provided the music for my daughter's wedding dance at the Deer Path Inn in Lake Forest. Their song selections and excellent sound kept our guests on the dance floor all night. From the first contact with Ring of Music to the last dance, they provided expert guidance and direction. Their experience, professionalism, and ability to act as the MC for the wedding festivities kept everything running smoothly. Fun songs, great sound, and wonderful memories!
---
Great wedding band!
Reviewed on

10/17/2014
Natalie P
Can't say enough about Matt Stedman and his band. He kept the dance floor rocking ALL NIGHT LONG! He is also the most organized guy you could ask for. He was also our MC, and he kept the entire reception running smoothly and seamlessly! I highly recommend him to any Chicago area bride looking for a super fun band who will keep you stress free during your party :)
---
Matt was great
Reviewed on

10/08/2014
One of the best bands I've ever experienced that wasn't famous. Matt is a great guy and a straight shooter with a cool band. Unlike other acts we interviewed Matt didn't try to BS us with his "packages." Actually after interviewing other band leaders we could tell he was a straight shooter--and that's what we wanted. So he got the gig and we were better off for it. His band listens to your wants and needs or doesn't if you want him to take over. The band has great range and can play just about anything. Aunt Thelma can get an old blues number while Cousin Kyli can get her favorite top 40 song...if you want to go that route or you don't have to go that route. All the guys were cool and professional and I would highly recommend them for any occasion.
---
Matt Stedman Band Review
Reviewed on

10/08/2014
Alex W
There are so many positive things to say about the Matt Stedman Band that we don't even know where to start! Matt was extremely organized and was in constant contact before our event. He was also quick to answer any questions. He went above and beyond and that showed on the day because everything went SO smoothly. We went off reviews and listening to the music on their website (we never heard them live) so we were a little nervous but WE WERE BLOWN AWAY! Matt Stedman Band truly did an AMAZING job from start to finish. We had the guitarist and violinist play at our ceremony and they were incredible! We had the guitarist play for cocktail hour (just perfectly!) and after cocktail hour Matt Stedman turned into our MC and introduced the wedding party and announced when speeches were going to happen. They played music during those little down times (before and after the speeches) which was the perfect touch. We were so excited to hear Matt Stedman live and they did NOT disappoint. They had every guest on the dance floor for the ENTIRE night.Our grandparents (who were unable to dance) refused to leave until the very end because they were having so much fun listening to the band and watching our guests enjoy dancing so much. The band members are all incredibly talented vocally and play an array of instruments. The Matt Stedman Band exceeded all expectations we had for our wedding. Worth every single penny :)
---
Matt Stedman Band
Reviewed on

10/06/2014
A class act from start to finish, Matt and his band are true professionals. As the groom, I could not have imagined having a more talented group of musicians play my wedding. They are incredibly versatile, which is proven by the fact that they can play everything from hip-hop to classic rock, and they sound perfect. Easy to work with, open to learning songs for your day, and very responsive. I give the Matt Stedman Band my highest recommendation.
---
Extremely pleased
Reviewed on

9/30/2014
As the parent of the bride, my main concern, after the ceremony itself, was to make sure all of our guests had a great time. Ring of Music really made that possible, as I heard from NUMEROUS guest how fantastic the band was!! And not just the night of the reception....weeks later!!!! They they were FANTASTIC! They are very professional, easy to work with, and very talented. I could not have been more pleased.
---
Simply amazing sound and energy
Reviewed on

9/29/2014
Molly M
The Ring of Music played our cocktail hour and wedding at the end of August. They did an INCREDIBLE job at everything leading up to the wedding and the actual wedding day. The Ring of Music exudes professionalism from the moment you engage them. They are not the cheapest band out there, but are extremely high quality. Matt Stedman was extremely organized from the moment we decided to go with them. We chose them based on their breadth of musical capabilities and a great sound across a myriad of genres. He sent over extremely detailed emails with all the information he needed. He provided his guidance where we needed it. He helped make sure that all the i's were dotted and the t's were crossed before the wedding. On the wedding day, the Ring of Music band showed up early, set up quietly and quickly, and were capable of going with the flow as a couple of delays happened at our wedding. Their guitarist played acoustic and solo for our cocktail hour. His Grateful Dead covers were a highlight! After the cocktail hour, the lead singer went into MC mode and made everything run really smoothly. From the entrances and the speeches to the cake cutting and firing up the crowd, she did a great job. Everyone at our wedding said that the band was one of the highlights. They played something for everyone and made it fun for every single guest! Thank you for being such a wonderful group to work with on one of the happiest days of my life!
---
Absolutely perfect
Reviewed on

9/21/2014
Matt Stedman was wonderful to work with. He was very professional and organized which can be very hard to find. He helped walk us through how to keep the party going and how we should coordinate our music. The song list he provided was exactly what we were looking for. We were overly pleased with all of the songs his group could perform. Throughout the wedding planning Matt was always available for questions and was very communicative and responsive to any concerns we had. He ensured we would be taken care of on our big day; and we were! On the day of the wedding Matt was very helpful coordinating with our other vendors. When we arrived he and group was on fire! They had us and our guests dancing till the end of the night. The dance floor was packed. His group exceeded all expectations and hopes we had for our wedding. The music was lively, organized and our guests couldn't stop saying how much fun they were making the night. Hiring Matt and his group was one of the best decisions we made for our wedding. Thank you so much Matt for all of your talent and coordination to make our day perfect. We couldn't be happier with the party you helped make unforgettable.
---
Matt Stedman Band was a dream come true!
Reviewed on

9/20/2014
Rozann C
Matt and his band played at our wedding in July of 2014, and we couldn't have been more pleased with their performance. The band members are all tremendously talented vocally and play an array of instruments. My husband is Irish and I come from a small town, so it was important to us to have a variety in our "set list,"-- the band was able to play country, folk, and Irish tunes along with classics and crowd-pleasers. All of our guests raved about the music. In addition, Matt had a very organized and professional approach to our reception, making sure all parties involved knew exactly what to do and where to be, when. Matt has a tremendous amount of experience-- he helped us sort our agenda for the evening, bringing up questions we hadn't thought of and making the whole program operate flawlessly.
---
This is the band you want!
Reviewed on

9/20/2014
Kallie t
Over the years, I've attended and been part of too many weddings count. When it was my time to get married, I knew the top components of a memorable event... plenty of delicious food throughout the night, an open bar, and a killer band. The first two are easy, because you have your tasting and can check a box for open bar, but selecting a band, unless you've heard them live before, is a little nerve-racking. I read reviews, listened to demo clips and then decided to go with Matt Stedman Band & Ring of Music. Throughout the process, from the chronological order of reception events to selecting music, Matt was there to help guide us to having the most perfect wedding reception. His amazing ability to read the crowd and keep transitions smooth, truly sets this group apart from others. Our dance floor was packed from start to finish. After our wedding, everyone, especially our music snob friends, raved about our band. Whether it's a wedding, anniversary, birthday, etc... This is the band you want!
---
Absolutely Amazing!
Reviewed on

8/19/2014
Andrew N
Booking the Matt Stedman band was the best decision we made while planning our wedding. We could not have been happier with their professionalism and their talent as musicians. Every single guest at our wedding could not stop complementing how great the band and music selection was. Matt was a great MC and he was there for our every need. The Matt Stedman Band is a must have at your wedding or special event!
---
Matt the Magnificent!
Reviewed on

7/07/2014
Erin K
The Matt Stedman Band was one of the highlights of our March wedding in Notre Dame, IN. They played wonderful acoustic guitar music during our cocktail hour and performed an amazing rendition of Wagon Wheel for our first dance. Matt and his entire team were easy to work with, professional and talented. Hiring Matt was one of the best decisions we made during the wedding planning process - he is detail oriented and thinks of just about any detail you could imagine when it comes to the flow and timing of the reception. I would highly recommend him to any bride in the Chicago area!
---
The best band in town!
Reviewed on

7/06/2014
Rachel P
We had the Matt Stedman Band play at our wedding reception in mid-June. We had the trio play at our cocktail hour and they provided excellent musical accompaniment while our guests were chatting and eating. We chose the fibe piece band to play at our reception and we couldn't have been happier with how they performed! This band was exceptional and we would highly recommend them! From the moment we decided to go with the band, they were so easy to work with and very helpful, honest and accommodating. Matt was an exceptional leader and made sure that we got exactly what we wanted. He went through every detail with us and walked us through the whole process which made it so easy for us. We did not have to worry about the music at all because Matt and the band had it all under control! We absolutely loved Andrea's singing and her performance of our first dance song. The band has a fabulous choice of music and was able to keep our guests dancing the whole night! We absolutely loved this band and would recommend it for anyone looking for a band. The best around! :)
---
Send Email