Home

Matt Stedman Band & Ring Of Music Orchestra
About this Vendor
Grammy Award Winning Talent Devoted to Your Day!
Grammy Award winning talent and recording artists performing the highest quality of music for even the most discerning listener. Our professionalism, sound, and dedication to our couples translates to an extraordinary night and a packed dance floor. We look forward to working with you!
Details
Accordion, Bagpipes, Banjo, Bugle, Cello, Fiddle, Flute, Guitar, Harmonica, Harp, Keyboard, Mandolin, Organ, Percussion, Piano, Saxophone, Steel Drum, Trumpet, Ukulele, Violin, Vocals
Classical, Country, Dance, Disco, Folk, Hip-Hop, Jazz, Pop, R&B, Rock, African, Arabic, Caribbean, Celtic, Flamenco, Indian, Klezmer, Latin, Mariachi, Persian, Polka, World Music
After Party, Rehearsals + Parties, Ceremony, Reception, Wedding
Live Music, MC Services, Recorded Music, Sound Equipment, Music
Contact Info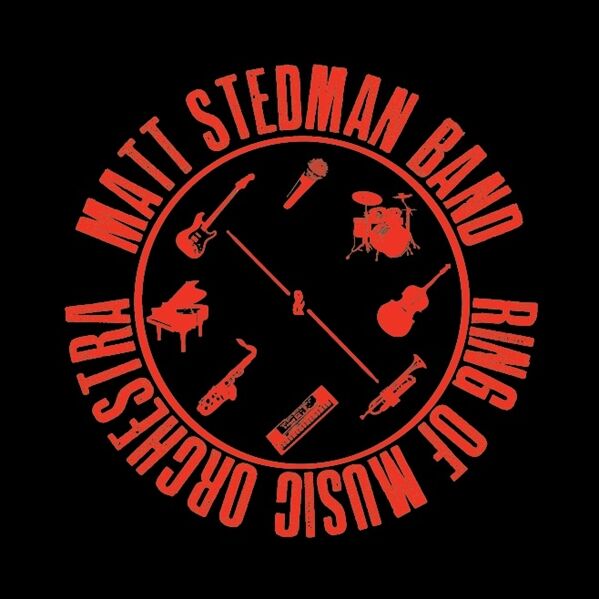 155 North Wacker Drive, Chicago, IL
Wedding
Reviewed on

6/25/2015
Leann B
Matt Stedman Band & Ring of Music Orchestra are amazing! We were so lucky to find them and have them play at our wedding. They knew exactly what songs to play, and had everyone dancing the entire night! They even had our 84 year old grandparents on the dance floor. We have been married almost a month now, and our family and friends are still talking about them! Matt was great at emailing/calling and pretty much coordinated everything for us! You most certainly wouldn't need to hire a separate coordinator. They are very organized, professional, energetic, and are very detailed. I would highly recommend them. You would not be disappointed. We could not thank them enough for making our day so special. -Leann Frankfort, IL 5/30/15
---
Like these guys need another good review...
Reviewed on

5/21/2015
Laura M
Like these guys even need another good review :) So much talent, such an extensive repertoire, so much great energy. I can't say enough good things. We had some off the beaten path requests, like an instrumental version of a ray lamontagne song for our professional and a children's song for one of our first dances. Matt and crew learned these songs for us with such great enthusiasm and creativity. Amazing fiddle! Guests had nothing but, "this band is incredible" things to say. Worth every penny. And oh wait, for a live band they are pretty affordable. Awesome. Just awesome. The highlight of our wedding by far!
---
Reviewed on

5/13/2015
Miranda A
We used Matt Stedman band for our wedding on 4/25/15 and we could not be more amazed by their professionalism and performance. Everyone attending our wedding was head over heels for Matt Stedman Band and never left the dance floor! Matt is very involved in the planning process and extremely detail-oriented. He never misses a beat! I am in love with Matt Stedman Band and will recommend them to everyone I know!
---
The best musicians in the business!
Reviewed on

7/30/2015
Maura S
Matt Stedman and the rest of the band were fabulous to work with. Matt is extremely thorough, and in the months leading up to our wedding, he made sure to keep in touch and spent a great deal of time working out the details with us to make sure the night was going to be perfect. He came out to our venue a few days before the wedding to scope out the space and determine the best setup for the band and sound system, which was so helpful and made us feel completely at ease before the big day. Matt and the band even learned some special songs for us, specifically, Arcade Fire's "Wake Up," and Weezer's "Undone (Sweater Song)." People are still talking about it 6 weeks later! All in all, our wedding reception was absolutely fabulous thanks to Matt Stedman Band & the Ring of Music. I would HIGHLY recommend the, to anyone looking for great music at their wedding!
---
Made it a party!!!!
Reviewed on

7/28/2015
Kristine L
Oh my goodness - this band rocks!!!!! Everyone person that I've talked to about the wedding has commented on how awesome the band was and that they've never danced so much at a wedding. From planning with Matt over the phone to the day of the reception, they were great to work with and kept everything flowing. They provided all the MC services and didn't miss a beat (even when we were confused :). The dance floor was packed all night!
---
Amazing Band and Great Show
Reviewed on

6/25/2015
mike c
Matt Stedman Band played for our May 30th wedding. Matt was very professional throughout and was a great help. They have you pick out a certain number of songs from their very large playlist and they fill in the rest. They also offer to learn some new songs if you have a certain song that you have to hear. They planned the sets and the music line-up and could not have done a better job. The dance floor was packed the entire night and everyone said it was one of the best bands they had seen at a wedding and received nothing but compliments on the band and how great they were. Matt is great at reading the crowd and playing the right music at the right times. Thank you guys very much for making our wedding reception all the more memorable!
---
Top Quality, Fun band for our Wedding
Reviewed on

6/04/2015
The Matt Stedman Band and Ring of Music Orchestra was the perfect selection for our wedding. From our first call to them through the last song of the night, they were professional, organized, energetic and top quality. Matt is very focused on making the event perfect by organizing everything well in advance and providing easy to use forms to collect the who/what/how of the night so it goes off without a hitch. The bands selection of songs is huge and provides something for everyone. They are even willing to customize a song as they did for our first dance or learn a new song if it is important to you. As for the actual evening, the songs were performed wonderfully and even passed muster with our family musicians. But most important, they kept it lively and brought out the dancers in our guests and we received many compliments about the band. So, if you are looking for a great band for your wedding or other occasion, we highly recommend The Matt Stedman Band and Ring of Music Orchestra.
---
Reviewed on

6/01/2015
Megan N
From the very beginning Matt was fantastic. We found the Matt Stedamn Band through a list of recommended vendors from our reverend and once we listened to their music we were hooked. Not only are they fantastic musicians, they know how to run a wedding. Matt was so organized and asked me questions about things I would have never even thought of!!! On top of everything they took the time to learn two songs, one for the ceremony and one for our first dance. I gotta say both songs sounded better than the originals. Matt made sure that when the band was taking a break they DJ'd awesome music so there wasn't any down time at the reception. If I could give the Matt Stedman Band more than 5 starts I would. They were such a pleasure to work with and I couldn't have asked for anything more perfect on our wedding day.
---
AMAZING!!!
Reviewed on

5/10/2015
The band was fabulous and entertaining. They band was very nice and accommodating. The music kept everyone on the dance floor. They played a wide variety of music that we had selected.
---
Wedding Band Extraordinaire
Reviewed on

5/05/2015
Matt Stedman and the Ring of Music Orchestra made our daughter's wedding a huge success. From start-to-finish, Matt and his team made the entire process of working together effortless and fun. From our initial contact to arranging for violin music during the ceremony, to a simple guitar player during our outdoor cocktail hour, and taking on the role of MC with such professionalism and style worked out perfectly. Aside from a few preselected songs, the band knew how to "read" the crowd and knew exactly what to play and when - which got our guests up on their feet dancing as soon as they entered the room. There seemed to be music to appeal to everyone and the dance floor was packed the entire night. The band was so great that no one wanted the evening to end. Aside from a beautiful bride, perfect weather and a great venue, it was the band, with such talented musicians and singer that made this wedding so spectacular and memorable.
---
Oh What A Night!
Reviewed on

5/04/2015
geprgamm z
i recently attended a wedding where the Matt Stedman Band and Ring of Music provided the music for the entire wedding including ceremony, cocktail hour and reception. i can't say enough positive things about them! the music during the ceremony was both beautiful and quite moving. they played a wide variety for songs during the reception. songs that had everyone of all ages up on their feet dancing! they were professional, attentive and a very talented group of musicians and singers. i would highly recommend them if you are looking for a band that will get and keep your party moving!
---
OUTSTANDING!!!
Reviewed on

4/21/2015
Jacqueline B
The band was great. All of the guest loved them. The dance floor stayed full of dancing guest! They were very professional and accommodating.
---
This band is awesome!!!
Reviewed on

4/17/2015
CASSANDRA S
I was a guest at a wedding and this band hired to offer live music at the reception. This band is awesome!! They played all kinds of music and even took requests from the audience. If you want top-notch service, professionalism, and great music...you should pick this band. THEY ARE AWESOME!!
---
HIGHLY RECOMMEND
Reviewed on

4/13/2015
Megan M
This band will make you never want to go to a wedding with a DJ again! First of all, like many young couples now a days, we were going to hire a DJ. Then, my sister's wedding happened... The DJ completely ruined the atmosphere of the wedding. Well, we were not going to let that happen to ours. My father decided he would look into bands, and stumbled upon Matt Stedman Band. My then fiancé and I looked at their website, listened to a few songs, and instantly knew this was the right choice for our wedding. And we were correct! There was a mix of DJ'd music (that we got to choose for the most part) and live music. It was a good variety! They were lively and kept an upbeat atmosphere at the reception. The ceremony music was beautiful... not a dry eye in the house! They exude a level of class that every wedding should embody. I Highly recommend them!
---
The perfect wedding atmosphere
Reviewed on

1/23/2015
Kristen H
Music was a priority for us for our wedding. We knew that a great band would make a great wedding night -- Ring of Music delivered exactly what they promised! Ring of Music was professional with us, planning with us ahead of time to tailor our evening to our musical taste, and to coordinate the timeline of the evening with our location vendor and photographer. We were able to choose how many band members and the variety of instruments we wanted for our evening. Understandably, this made the band a bit more pricey, but to us this was worth it. Ring of Music monitored our dance floor, ensuring to continuously bring people back out -- upbeat songs to start it off, slow songs to bring people back out when they got tired of dancing. The evening was classy and fun -- exactly what we wanted.
---
Great Talent and Great Entertainers!
Reviewed on

1/01/2015
Jill H
The Matt Stedman Band made our wedding so special from the music at our ceremony to the cocktail hour to dancing all night! They did an amazing job keeping us on track for the reception and made everything run so smoothly! We had dreamed of a live band to create a special atmosphere for our wedding and that is exactly what they did! We highly recommend the Matt Stedman Band to anyone wanting to have a special personal touch to their wedding or event! -Jill and Drew Thompson, June 2014
---
Great Band
Reviewed on

12/30/2014
Meghan W
Matt Stedman Band & Ring of Music Orchestra were wonderful. We hired them for our November 1st wedding and they did a great job from the day we first talked to the end of the reception. Matt was very helpful and great to work with during the entire process. Kept everyone dancing, great selection of songs, and all very talented. Would definitely recommend to any couple looking for a band. Also used them for our ceremony and cocktail hour music and it was beautiful.
---
Ring of Music Rocked My Wedding
Reviewed on

12/29/2014
Erin K
Matt from Ring of Music was the emcee and dj for our wedding. We also had a piano player from Ring of Music perform live during the cocktail hour. They both did an amazing job! Matt was so well organized and kept us on schedule. I don't know how he did it, but he was able to seamlessly blend my husband's European customs into a traditional American wedding. He played the best dance hits and listened to our personal suggestions. The dance floor was never empty and our guests of all ages enjoyed the music and the party Ring of Music had to offer!
---
Amazing Band
Reviewed on

12/21/2014
Megan M
The Matt Stedman Band was absolutely amazing. They did a fantastic job, and I really couldn't have immagined it being any better. We got many compliments on both the ceremony music and the reception music. Matt was very professional, and his attention to detail made everything go off without a hitch. I'd recommend him in a heartbeat!
---
Rockin' Band
Reviewed on

12/04/2014
Katie C
The Matt Stedman Band performed with seven members at our recent wedding and completely delighted our guests. Their performance was spot on and kept everyone dancing all night. We couldn't be happier with our selection!
---
The Matt Stedman Band is outstanding
Reviewed on

11/12/2014
The Matt Stedman band played at my daughters wedding and we could not be more pleased The entire night was full of fun outstanding music and wonderful dancing They were able to keep the guests on the dance floor and entertained from ages 20 to 80 We even had them play an extra hour because because a guests were having so much fun The talented musicians in the band were talked about throughout the entire event They are unique instrumentally exceptional and very versed in all genres of music Mary Jo Snyder Mother of bride
---
So grateful!
Reviewed on

10/30/2014
Meg F
Thank you to the Matt Stedman Band/Ring of Music for providing amazing music and entertainment on our wedding day. The dance floor was packed all night and they did a great job of having a broad range of music to play. They were extremely organized up until the day of the wedding and everything was flawless. Thank you for being a part of making our night so great!
---
Ring of Music Wedding Dance
Reviewed on

10/25/2014
Jenna R
Ring of Music provided the music for my daughter's wedding dance at the Deer Path Inn in Lake Forest. Their song selections and excellent sound kept our guests on the dance floor all night. From the first contact with Ring of Music to the last dance, they provided expert guidance and direction. Their experience, professionalism, and ability to act as the MC for the wedding festivities kept everything running smoothly. Fun songs, great sound, and wonderful memories!
---
Great wedding band!
Reviewed on

10/17/2014
Natalie P
Can't say enough about Matt Stedman and his band. He kept the dance floor rocking ALL NIGHT LONG! He is also the most organized guy you could ask for. He was also our MC, and he kept the entire reception running smoothly and seamlessly! I highly recommend him to any Chicago area bride looking for a super fun band who will keep you stress free during your party :)
---
Amazing Performers & Great Music!
Reviewed on

10/16/2014
Lauren G
We used Ring of Music for our wedding on September 27th, and they were amazing! Their energy, enthusiasm, and performance was a "Perfect 10" for our wedding day! From the planning process to the final performance, Ring of Music was extremely professional and reliable. The music on our wedding day was very important to us, but we wanted to entrust the play list to Matt ~ since they know better than anyone. His music recommendations and selections were spot-on and every guest enjoyed themselves. I would highly recommend Ring of Music to all future brides and grooms - especially, if you want to ensure your guest have a night they will remember!
---
Meet The Owner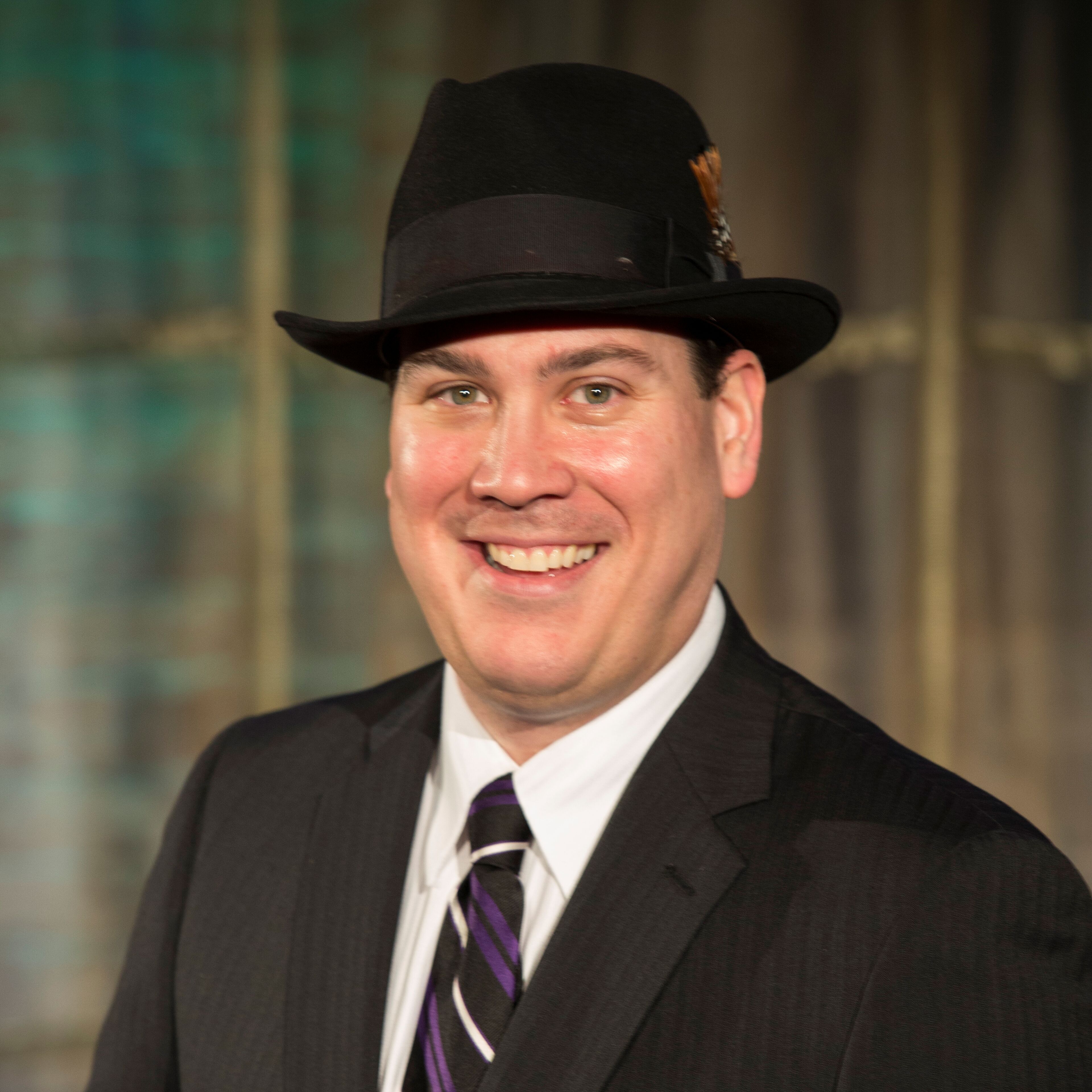 Matt Stedman
Your entire wedding experience should be personable. Making a true connection can only happen by speaking, rather than only emailing or texting. I'd rather share my bio as well as my team members' in the most engaging way possible.... Please CALL US @ (630) 670-0316! We look forward to making your wedding the most memorable & fun event of your lives!
Send Message