Home

Meeker Pictures
About this Vendor
What's YOUR ideal wedding photographer style?
We're Meeker Pictures and we're 60% Documentary and Candid, 15% Artistic, 15% Strategic Spying and 10% Portraits. 100% Committed. www.meekerweddings.com
Details
Classic, Documentary, Editorial, Fine Art, Vintage
Bridal Portraits, Day After Session, Engagement, Trash The Dress
Getting Engaged, After Party, Rehearsals + Parties, Wedding
Destination Wedding Packages, Destination Weddings, Online Proofing, Digital Files, Printed Enlargements, Printed Proofs, Wedding Albums, Photo, Same-Day Edits, Second Shooter Available, Social Media Sharing, Photo + Video
Contact Info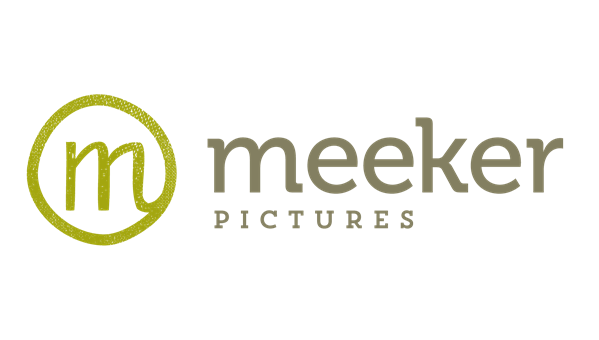 122 Venice Street, Sugar Land, TX
Our Photographers For Life!
Reviewed on

5/07/2013
Hannah H
My husband and I found Christine Meeker Studios on "The Knot," and we couldn't have been more pleased! The owners, Mark & Christine Meeker are incredibly personable, and made our decision an easy one. Christine photographed our engagement session, and my bridals, and was amazing every step of the way. You get what you pay for with photography, and you can't get those moments back. Photos are something that my husband and I knew we would have to pay quite a bit for, but it was expected because we both felt that this was one of the most important decisions for the wedding vendors. I thought that their prices are reasonable, considering the quality of their work. We discussed a package for all of the services that they provided, engagement photos and digital files, bridals and digital files, and wedding day and digital files....and their professionalism, knowledge and artistic eye with photography proved that we made the right decision. I have had several people ask me about our photographers, and I rave about this company any chance I get. My Dad told me after seeing my bridals at our reception, "that's the most beautiful picture I have ever seen of you." I could tell that he kinda choked up, and I heard him talk to some of his friends at the reception about the same thing. What a huge compliment to these amazing individuals! Choose Christine Meeker studios, and you will find your photographers for life!
---
A picture says a MILLION words!
Reviewed on

11/13/2012
Karen F
Christine, Mark and Amanda were absolutely AMAZING! It felt very personal and was so much fun!! Love them!
---
THE BEST!
Reviewed on

10/13/2012
Dana J
Christine Meeker studio's is the BEST! I loved working with them for my BIG DAY! I live in NYC and got married in Houston and they were so easy to work with from afar. They are so attentive to all of the details so you get the most amazing photos. And because they are a couple working together you get more images than one could imagine. I highly recommend using them for one of the most important days of your life.
---
First class experience
Reviewed on

7/16/2015
Laura G
Meeker Pictures is such a pleasure to work with. Prices were on the higher side of our budget, but we definitely got what we paid for. They are first-class all the way. My husband and I knew this was the right place for us as soon as we walked in their office for the consultation and smelled the warm cookies they had just taken out of their oven. We worked with Jennifer and Erika and have nothing but wonderful things to say about them. They were so fun to have around, and helped keep the mood light and happy the day-of. I barely realized that they were taking pictures during the ceremony/reception, but was stunned at the amazing moments they captured. I was even more stunned that they got the the picture collection back to us only 5 days after our wedding! They also put a wedding album together for us that is a jaw-dropper. I cannot express how thankful I am to have had Meeker Pictures capture our big day, they were worth every single penny, and then some.
---
Love!!!
Reviewed on

8/06/2014
Thank you so much to Christine Meeker and her studio! Our engagement pictures look absolutley AMAZING! I can't wait for my bridal portraits and our wedding day!!
---
Absolutely Great Results!
Reviewed on

6/15/2014
Helen L
I love the service and the final product received from Christine Meeker Pictures. Lori, the bridal concierge was extremely helpful and even called me back on her day off. My then fiance and I met with Christine, Amanda, and Lori at the studio to discuss the wedding plans and photography plans. They baked chocolate chip cookies which my then fiance loved. They listened, they had great ideas, they were very supportive and flexible. They were so easy to talk to and very pleasant. All in all, it was a great experience. On the wedding day, my entire family thought Christine's "staging" for the pictures was fun and lighthearted. We actually had a great time posing for the pictures. We got some wonderful candid pictures and some beautiful traditional pictures. I would recommend this studio to everyone. The quality and service are top notch. I am so pleased I contacted them in the first place!
---
Awesome pictures and great people
Reviewed on

6/11/2014
Callie
I had them for my wedding. The pictures are awesome, I loved them all. I found them through a friend. They were so nice and if you have any issues, they are definitely willing to adjust.
---
You are dumb if you don't use Christine!!!!!
Reviewed on

10/22/2013
Talia D
Literally the best money I spent. They did my engagement, bridals, and wedding... so the price reflects all of that. She is amazing, takes the most outstanding pictures, and she was so much more than a photographer.. she truly helped run the show and make sure everything went smoothly. She asked several times if I needed anything. She was like a second mom. The pictures are something I will cherish forever... so beautiful and special. Her and her husband make you feel so safe and comfortable, and they back up all the pictures so there's no worry of them being lost forever (I've heard horror storieslike this!!!) If you aren't sure, at least go have a consultation. You won't regret it!
---
Photographers for Life
Reviewed on

7/26/2013
Michelle M
Hands down the best experience of our lives from the initial consult through the engagements and our wedding day! Lori, the wedding consultant was so wonderful and flexible to work with our schedules, especially since we don't live in Houston. Our engagements and wedding photos turned out amazing! My husband and our wedding party felt comfortable and were able to have so much fun shooting with Mark, Christine, Amanda, and Erika!! The quality and trust is beyond words! We will continue to use them for the rest of our lives!
---
Engagement Phots
Reviewed on

1/03/2012
Gina H
We used her services for engagement photos. The photographers are very enthusiastic and make you feel comfortable. We loved the engagment photos.
---
Best Photographers!
Reviewed on

11/17/2011
Patricia P
Christine and Mark Meeker were the photographers for my daughter's recent wedding. They were a delight to work with, professional, punctual and I would highly recommend them!
---
Amazed!
Reviewed on

10/18/2011
Jennifer M
I am so amazed by my bridal portraits and the wedding pictures. Jennifer and Teri were so amazing and such a pleasure to work with. I truly feel like they performed magic and could not be more thankful that I chose Christine Meeker Studios for the most important role in my special day. They made me look at photos of myself for the first time and feel beautiful!
---
We loved Christine Meeker!
Reviewed on

7/25/2011
Christie W
We used Christine Meeker for our photographer two weeks ago and had a blast with them! We had a great experience all around including the bridals, engagement pictures, the wedding preparations, the ceremony, and the reception. She has so many great ideas and helped make the photography stress-free for me when my mom and I had so many other things to worry about.
---
Christine Meeker
Reviewed on

6/20/2011
Bethany J
Christine and Mark do fantastic work. They are very friendly and down to earth and make you feel at home when you are taking pictures. It was very awesome having a married couple take pictures at the wedding and they are very fun.
---
SO THRILLED!
Reviewed on

5/12/2011
HEATHER B
I found Meeker Studios on Facebook. I was thrilled by their professionalism and friendliness. The quality of the photos are brilliant! They shot our Engagement Party AND our wedding! One of our Engagement Party photos actually made it on the Facebook page of the designer (who is regularly professionally hotographed and in the celebrity limelight) that created my party dress! If THAT is not proof that it was fabulous....I don't know what would be!!
---
Great customer service!!
Reviewed on

5/11/2011
Kelli H
Christine Meeker and her team are so awesome! They are accommodating, efficient, and easy to get ahold of! I really enjoyed all my shoots and loved all my photos! I would totally use them again!!
---
Picture Perfect
Reviewed on

1/28/2011
Kimberly M
I was very pleased with Christine Meeker Studios and the pictures she took for my wedding. Teri was our photographer, and did an amazing job and took lovely photos. She also did my bridals and I was very pleased. There were 2 photographers at the wedding and I felt that they did a great job at capturing everything.
---
Absolutely everything I wanted!
Reviewed on

6/27/2010
Charity G
My review comes a little late, but I wanted to write because I want everyone to know exactly what Christine Meekers studio means to me! I, as every bride does, was looking for the perfect photographers, someone to capture my style and everything that I wanted for lasting memories of our day. When I went to their studio for the first time I was absolutely captivated. Everyone was amazing, their studio is beautiful, wonderful yummy cookies and drinks! They talked with me about what I was wanting and showed me other work they had done.! I was hooked, so I booked and I cant say enough how happy I am with them and all they did! I can't wait to go back when we have important milestones in our lives. Christine and Mark are so awesome and they were so pleasant to work with and I really look forward to working with them again soon! They were there way before time of the wedding to capture "prewedding moments" and Christine was so helpful in calming me and talking me through everything that was going on (I wasnt allowed to watch ;) ). We got a 20X24 pic from our engagement shoot to hang at the wedding and BOY I cant tell you how many people were so jealous of that pic "we want to be captured like that" and "O my goodness who took these pictures" , and "I want love like that" - they capture the feelings, not only the moment and I can not express enough how meaningful that is! Those are the comments I get on our pics! Thank you so much Christine and Mark Meeker! Hope to see you soon!
---
Wonderful photographers
Reviewed on

5/20/2010
Carrie C
We had a great experience working with Christine and Mark. They were professional, reliable, so much fun, and they captured our day beautifully. I was amazed with their work every step of the way - creating beautiful shots, great editing, posting some pictures online the SAME NIGHT of our wedding, creating great thank you notes for us, designing a beautiful magazine-style wedding album... the list goes on. They cared about every detaill. I would recommend them to anyone.
---
Our Wedding
Reviewed on

5/18/2010
LAURA M
A wedding is something that you dream about your entire life. A wedding photographer should capture in essence, the beginning of your "happily ever after," and I have to say, Christine Meeker did just that. I cannot tell you how many people have commented on how gorgeous our wedding pictures are, and how natural they look. Instead of being hounded by the photographer to "move here" and "go there" Christine and her team stayed in the backgrounds, quietly capturing our special day, and allowing my husband and I the pleasure of enjoying each other and our family and closest friends.I highly recommend Christine Meeker, and know I will be using her again for future family portraits!!
---
One of a Kind.
Reviewed on

5/16/2010
Lindsay B
As a bride, you want the absolute best of everything on your wedding day and I think most would say that your photographer is one of your top priorities. I can't imagine having a greater experience than I did with Christine Meeker Studios. From the moment I stepped into the studio until we drove away on our wedding night they made the whole experience unforgettable. Their unique style & creativity came to life in every photo captured and we will cherish each one. The Meekers are truly gifted photographers and we were blessed to have them on our special day!!
---
The best out there.
Reviewed on

5/15/2010
Rachael B
Just like most brides, I spent endless hours researching vendors. Christine Meeker and her family are wonderful and provide amazing and unique photos, yet you feel like you are working with a long time friend during the whole process. They go above and beyond working with you on customizing your package to match your budget. We have so many photos that we cherish from our wedding day, that we can't decide which ones to put on our wall! Christine has a wonderful eye for photography. When looking through our photos we laughed, cried, and smiled the whole time.
---
Great Experience
Reviewed on

5/14/2010
Kiva C
They were great at customizing a wedding package that worked for me and my budget. I loved all the pictures they took...great angles, creative shots, awesome editing, incredible quality and excellent service. I had a great expereience and would highly recommend them!
---
Of all wedding vendors loved my photographers best
Reviewed on

5/14/2010
Lisa M
We are extremely grateful to Christine Meeker Studios for our wedding pictures and also our incredible experience with them. When I first met with Christine, I described what I envisioned for wedding photos and she was so elated about what they could do that she made this first experience so much fun for me. I trusted from that point on we were in good hands. On our wedding day we were married in a beautiful Catholic Church and had traditional photos taken. Afterwards we went to a Metro Lightrail stop, a Graffiti Wall, and we even asked them to walk up a busy ramp on a frwy near downtown Houston to get shots with the skyline behind us. One of my favorite moments was on that downtown ramp taking pictures as that has been a long-time dream of mine. Our pictures are fabulous! We have so many great pictures. Everything was on time, the studio is very professional, their staff is great, and their artists are fantastic. The Meekers helped us in so many ways on our wedding day and captured some very special moments and my dream. There is no doubt our ongoing family photos will be with them. Lisa & Orlando
---
Rating for Christine Meeker Studio
Reviewed on

5/10/2010
Lauren B
---
Send Message