Home

Meg Miller Photography
About this Vendor
Creative. Simplistic. Beautiful.
I specialize in capturing your day in a photojournalistic and fun way. I aim to capture not only the traditions of the day, but the moments between that tell the story of your wedding. ***Book a wedding for 2014 OR 2015 and receive $350 print credit!***
Details
Engagement, Trash The Dress
Contact Info

New York, NY
New York City & NY Area
Best Wedding Photographer Ever!
Reviewed on

10/30/2014
Stacey J
Meg Miller is an absolute gem! Not only is she an amazing photographer who does stunning work, she is the nicest person. She is super responsive via e-mail and phone calls. Photography was the most important thing to me so I spent hours looking online researching photographers for my wedding and I am sooo happy I chose Meg. From the first time I met Meg, to our engagement photo session, to our wedding day, she was fantastic. She has an amazing eye for the most creative, beautiful photos. She is also such a calming presence on one of the most important days of your life. I felt that she was not just a photographer, but a friend who was always there if you needed her but was never intrusive. I highly recommend Meg! Please take it from someone who spent hours researching for the perfect wedding photographer...savetime and book Meg asap! You will be so happy you did.
---
No regrets!
Reviewed on

10/31/2014
Jennifer B
I spent a long, long time pouring over online porfolios of photographers recommended by NY Mag, the Knot, etc. Meg Miller Photography was the only one that really made me go 'wow'. We had engagement photos and of course our wedding photos shot by Meg for our 9/2014 NYC wedding. Our engagement photos are nice, but the wedding photos, I love. Great mix of formal/posed photos and candids. She will guide you as far as how to pose, etc, something that I appreciated since I have no clue what to do to make for a great photo. It was raining on the big day, and we discussed my concerns of outdoor photos the day before. Meg brought the perfect cute umbrella for the shoot, and the photos turned out really beautiful. Style is a matter of personal preference and you will quickly find out by going to her website whether you like her work or not. So the other dirty details: She's incredibly quick and responsive to email. Have a question or been waiting for your pictures? Email Meg, and she'll respond usually within a few hours if not sooner. She worked great with her assistant shooter, and my videographer. Incredibly personable. Easy to get along with and to relate to, and a very understanding person. I have no regrets in choosing Meg to shoot my wedding, and I can't wait to see the rest of the pictures!! I think meeting with her if you are even remotely interested in her work will be time well spent.
---
My Memories Were Captured Perfectly
Reviewed on

10/26/2014
Gina C
I absolutely love Meg both as a photographer and person. I first met Meg when she photographed my brother-in-law's wedding. I noticed she was discreet and unseen, yet caught the most amazing moments in photos. I turned to her that day and said, "When I get engaged, I will be calling you." A month later - I called her! Before the big day, several months before, we set up our engagement session with Meg. We were located in Westchester and she in the city. Meg made it so easy. She came to us by train and made us feel so incredibly comfortable - catching the most amazing photos! My fiance, not keen on photos, became model-esque and comfortable all at once. She makes you feel so at ease. By the end of our session we felt as if we had been out for the afternoon with an old friend. We spent hours with her and she insured that we were happy and got all the shots we wanted. We included our puppy Shay in our shoot and Meg was so accommodating and wonderful with her. She took our ideas and fused them with her style. The results were breathtaking. I have never received so many compliments on pictures before in my life. OUR WEDDING DAY! Meg was an absolute wonder. I filled out a comprehensive questionnaire before the big day, provided to me by Meg. This was so incredibly helpful. Meg knew exactly what I wanted that day and I didn't have to think to remember the special photos I knew I'd want to see months later as she developed them. Your wedding day is so hectic and you have so many thoughts going on in your head, thinking of all the pictures you want beforehand and writing them all down is such a great idea. We even met with Meg prior to our wedding to go over everything we wanted - insuring we were on the same page. Meg chose the perfect partner as a second shooter for our wedding. She was young and vibrant like Meg and had the same style we were looking for. Our wedding was incredible and Meg was a huge hand in helping to make it just that. As I get e-mails from her that she has uploaded new photos I jump on my computer because I know how wonderful the results of her work are. Meg is so incredibly intuitive to the needs of her clients. No stone goes unturned when you are in her care. She is so passionate about what she does and it is so apparent in the quality of her work. I cannot wait to do a follow up session or until we have our first child so I have a reason to work with her again. Her photos are STAND OUT! They do not compare to any other photographers I have seen. You will not be disappointed by any kind of work from Meg. She is an artist and an outstanding photographer!
---
Reviewed on

7/24/2015
Ainslee S
Simply the best. Meg's photos speak for themselves. She captures all the special moments and creates gorgeous photographs with an 'editorial' eye ... chic, chic, chic. One key reason to choose Meg is that she brings experience, calm and a bespoke quality to the wedding day ... priceless.
---
An eye for wedding photography!
Reviewed on

10/25/2014
Rachel B
I got married in Westchester, New York on October 11, 2014. I chose Meg in part because of her reviews on theknot and a review of the photos on her website. She did not disappoint. On the contrary, she was incredibly responsive during the wedding planning process, and stayed flexible as the plan for the big day took shape. She has a great questionnaire that she uses to find out exactly what sort of photos you want, and thinks of things a busy bride may not have had time to consider! On the day of she was early, incredibly warm and professional. Her personality made it easy to pose and get great group shots! Most importantly of course, the quality of the photos! She just has an eye for it! When it comes to your wedding photos, you want someone who can really capture the unique feeling of your wedding. Meg does that. I recommend her highly.
---
Meg Miller is the BEST
Reviewed on

10/24/2014
Frances S
I don't even know where to start! Meg was beyond amazing from start to finish. She was not only my photographer (who produced AMAZING pictures), but she helped with so much more!! She was beyond helpful, and her positive attitude helped everyone stay calm and ENJOY :) I appreciated her getting to know the wedding party (and having fun!) to help make everyone feel more comfortable during the picture process. She captured so many wonderful moments and memories that my husband and I will cherish for our lifetime. My day would not have been the same without someone like Meg..! Thanks!!
---
Professional Magic
Reviewed on

10/20/2014
Emma C
Meg Miller is not only a fantastic individual to work with, she made my wedding day an absolute dream come true. While looking back through the photos, she captured so many magical moments that I had forgotten about. She was patient with my schedule, thorough with her ideas, and always had a smile on her face. On the day of the wedding, Meg looked very professional, as did her team. I felt very comfortable having her with me, and knew that she would capture the magic that was my wedding day. I owe Meg a million thanks for the photographs she took. You will not be disappointed. She is the complete package.
---
Smile Pretty!
Reviewed on

10/19/2014
Da Ping L
Ours was a small, intimate wedding – just family and close friends, all in one place for an evening. We had the right people and the right place. We just needed the right photographer to bring the event to life forever. Photos are the wedding component that lasts, and we wanted ours to be truly special. Meg got to really know us, not just our wedding plans. She got us, so she could express our joy together from the moment we started shooting our engagement photos. And she captured all the details that went into the event. What's more, she made it fun every step of the way. We wanted to capture the life of our wedding, so we could relive it for years to come. No problem. Meg got every angle, and then some. And she brought out the smiles in guests, in large part because she was so genuinely happy to be there and be a part of it all. You can't fake that. So you need someone you can be totally comfortable with. Many a photographer has a great eye. Meg has something even more important – a big heart. You can trust her with yours.
---
Would recommend Meg Miller Photography to anyone
Reviewed on

9/24/2014
When looking for a photographer for our wedding, it was very important to me and my husband that we not only love our wedding photographs, but that we also love our photographer. Since we'd be spending most of our wedding day with our photographer and we wanted our wedding photos to really feel like us, it was very important that we felt comfortable with the photographer and could be ourselves around her. With Meg Miller Photography, we loved both the photos and the photographer. The photographs are exactly what we wanted and more - beautiful but natural and timeless. The photos perfectly capture us and our happiness on that day. And just as importantly, Meg was an absolute pleasure to work with. Having her photograph us all day (both with our engagement and wedding pictures) did not feel like we were awkwardly posing for a photographer, but more like we were hanging out with a friend who happened to be taking pictures of us. Meg was enthusiastic and flexible throughout the entire planning process and our wedding day, and we'd recommend her to anyone.
---
Best/Easiest decision of the wedding planning process
Reviewed on

9/23/2014
Cara H
Choosing Meg Miller Photography was the best, and one of the easiest decisions I made during the wedding planning process. It was so easy because of how she communicated with me and helped me every step of the way, and because of the gorgeous quality of pictures she makes. I had done a lot of research on photographers and knew that it was one of the most important vendors to chose for me. I wanted to make sure I had a fun photographer, someone who communicated well, and someone that would be able to capture our day perfectly and Meg was able to do that. She responded to any and all questions quickly and was able to address any concerns I had. During our engagement shoot you could really tell she was trying to get to know us as a couple and portray our story, not just every other "engagement/wedding stereotypical" story. She let my husband and I just be ourselves during the shoot instead of being like "okay, stop-pose," etc. and I can say without a doubt that is part of the reason why we got such amazing pictures. She could look around at the scenery and just knew what and where we would get the best pictures. After the engagement shoot she sent me a questionnaire to fill out to address everything I wanted captured on our wedding day. And on our wedding day she made sure she got those images. During the wedding she was there whenever I wanted a picture taken, she was also able to get my huge family all together at one time to take extended family pictures, pretty impressive seeing as how big and wild our families can get. I truly believe Meg is the best at what she does, not only due to her amazing quality pictures, but at how she communicates with you every step of the way and is there to offer any and all help. I am beyond ecstatic about how the pictures turned out and I will definitely be using Meg when we decide to start a family and want pictures then.
---
Perfect!
Reviewed on

9/23/2014
Lauren M
We were referred to Meg by a friend and were not disappointed! She was great at communicating with us before the wedding. She was very detailed in her preparation for the event. She did everything she could to be sure she understood our expectations of the photographer. This made us feel at ease knowing that Meg was organized, prepared and dependable. Even though she is located in NY and I am in Indiana, there were no communication issues in preparation for the event. We face-timed, spoke on the phone, emailed and even corresponded via mail. I felt like I already knew her when she arrived to our venue on the wedding day. I truly appreciated her efforts to communicate with me before the wedding day. The day of the wedding, she was punctual, professional and thorough. She was did a wonderful job capturing each different event of the special day! She ad great ideas for different shots and was timely in getting them all taken. I am SO excited to see the pictures she took of our wedding!! I would definitely recommend Meg Miller to anyone in the Indy area looking for a professional photographer.
---
A One-of-a-Kind Photographer
Reviewed on

7/15/2014
Ashley K
I first had the pleasure of meeting Meg while my husband and I attended my close friend's wedding in Aruba. Meg was phenomenal. I've been in numerous bridal parties and seen countless wedding photos and I could tell that Meg's photos were going to be different. They were going to be unique and not leave out a single detail of a beautiful wedding day story. As I suspected, the photos from my friend's wedding were beautiful. But it's not just the photos, it's Meg too. She is so intentional about getting to know the bride and groom and their guests and that personable quality is so important in the dynamic of such a big day. My husband, not one to get excited over photos, was ecstatic about finding Meg. Of course I was too!! Our wedding was this past March in the Dominican Republic. We were beyond pleased with our photos and so thankful that she was able to capture our day in its entirety. With only 40 guests, we wanted our photos to showcase the day fir all those unable to attend. Since then, I have reviewed nothing but praises and compliment regarding Meg and her work. I can't wait for her to capture the next big moments in our lives!!
---
Book her right away! She's wonderful!
Reviewed on

6/29/2014
Stephanie W
I booked Meg Miller from her work and never actually met her until the wedding day. I had been so impressed by her photos that I didn't want to work with anyone else, and I just hoped we would get along when the day came. On the big day, the lovely Meg showed up looking chic in a smart black dress and her camera equipment in tow. She immediately fit in with all my bridesmaids, and we realized we were one degree of separation apart from several different mutual friends. Throughout the night she went beyond her role as photographer, helping me with the bustle, showing me how to carry the skirt best, and arranging the scenes so that my bridesmaids and I could prepare for the wedding without "posing." She also worked so smoothly with the videographer so that they were never in each other's way. And then the photos! She is beyond talented. She sent us a preview of the shots after just a few days into our Hawaii honeymoon, and we were able to nestle together and look at these incredible photos. Everyone who wasn't at the wedding asked, "Where was this? Upstate? At a winery?", and we would gleefully tell them that it was in Queens at a sweet little farm. She captured the beauty of the location as well as the incredible moments between me and my dad, me and my husband, and the special tiny objects of the wedding (rings, flowers, the dress). I can't recommend her enough.
---
Can't Imagine Using Anyone Else
Reviewed on

1/10/2014
Sylvia H
We used Meg to shoot our engagement photos in NYC and they were spectacular. The bulk of the photos were taken at Bryant Park, and she somehow made it look like we were the only two in the park that day. Meg is so sweet and easy to work with. She made us feel comfortable while posing for hours of pictures. We used the photos on our wedding website, framed photos for our engagement party, put together a slide show for my bridal shower, and used these photos in our wedding guestbook. We were so thrilled with our engagement session that we could not imagine having anyone else photograph our big day in California. So of course we flew her out for the wedding! Our preview shots have been incredible so far, and I can't wait to see the rest. Meg is well worth every penny, and we'll definitely be calling Meg to photograph our next big event!
---
We loved Megan's service!
Reviewed on

10/08/2013
Rose V
Megan photographed my daughter's wedding and did a great job. We ave not received all the photos yet but the ones we have seen were wonderful.
---
Meg Miller is Awesome
Reviewed on

10/08/2013
Meg Miller was absolutely amazing. To start with we had a very tight budget and instead of saying we were crazy for what we wanted to spend she gave us an Alla Cart menu that allowed us to pick and choice what we wanted to stay within our goal. Throughout the ceremony she was completely professional and was considerate enough not to stand and block the guests views (my mom hates that). We aren't really the stand and pose for a 1000 pictures kind of family so she was really good about getting the important shots done with and getting on to the fun photos. She was really good about snapping candid shots and being at the right spot at the right time. I don't know how she did that but I was blown away. We haven't gotten the full photo package back yet but from the teasers I've seen I'm completely in love with her work. My friends that I've shown the pictures too are completely jealous and wish that she would have done their weddings too.
---
Meg Miller Photography is the best!!!!
Reviewed on

10/04/2013
Meghan H
I had no question who I wanted to take my "forever" photos. She is so talented and just seems to capture the moment. I was more than impressed and would HIGHLY recommend Meg Miller Photography!
---
MMP
Reviewed on

10/01/2013
Caitlin L
Meg is so incredibly talented and captured the most amazing photos of my wedding. Her style is so clean and bright and truly allows you to shine in your photos. My husband and I really enjoyed working with her and had a great time during our engagement session and the day of our wedding. She was so accomodating and helpful when we were clearly nervous and not the best at posing for photos! She is very creative and also listens to your ideas. Every photo is phenomenal and we love them all! We are so grateful to have her as our photographer, and will recommend her to everyone we know!
---
Wonderful photographer
Reviewed on

9/25/2013
Caity W
We used Meg for our engagement photos and wedding. Not only does she take amazing pictures, but she is very sweet and great to work with. Everyone loved our engagement pictures and raved about how fabulous she was at the wedding. We've seen our teaser photos and LOVE them, can't wait to see the rest!!
---
Wonderful Photographer
Reviewed on

9/08/2013
Jessica C
It was a real pleasure to work with Meg during the mini session and the wedding. She is professional, easy to communicate with, and very responsive to all our questions as well as requests. She made us feel relaxed and comfortable around her and being shot by her. Most importantly, she captured every moment of our wedding day with wonderful pictures exceeding our expectation. Thank you Meg!
---
Meg Miller is a wonderful Photographer!
Reviewed on

9/02/2013
Caitlyn H
You will be very pleased with the shots Meg is able to capture of the wedding party! She did a great job with our mini session of our engagement photos as well as our Wedding photos! Thanks Meg!
---
Trust the Reviews!! Meg was great!
Reviewed on

8/20/2013
Allison R
I'm so glad I went with Meg Miller as our photographer! She was an absolute pleasure to work with and did an AMAZING job!! I cannot wait to get the pictures back of the entire event! She was extremely professional and at the same time made this process so much fun for me. Our venue had that chic NYC look and feel and some of the pictures I have already see from her absolutely show it... THANKS SO MUCH, Meg!! You did a phenomenal job!! Thanks Again, Allison & Derek
---
Excellent value for the price and such a pleasure to work with!!!
Reviewed on

8/02/2013
Katie C
One of the best pieces of feedback we received from our wedding was how much everyone LOVED Meg our photographer and we couldn't agree more. Not only is she incredibly sweet but she is so good at what she does. She just slides in and out of moments with such ease you don't even know she's there. The pictures that we've seen so far are just absolutely beautiful. From our first meeting with her we were impressed that she was able to think on her feet and come up with amazing ideas as we told her what we were thinking. The day of our wedding she improvised beautifully when the day brought nothing but rain. My husband and I absolutely love the job she did and highly recommend her for any New York wedding :)
---
Perfection
Reviewed on

8/01/2013
Jackie H
Meg was such a joy to work with. Throughout the wedding planning process, she was so helpful and reliable. She has a very calm way about her and really eased my stress leading up to the wedding and on the day of. On top of that, her photos are absolutely breathtaking. I was amazed by how perfectly she captured the special little moments throughout the wedding day without my even realizing she was there. My husband and I couldn't be happier with how our photos turned out and we can't wait to work with Meg again for future photos!!
---
the best of the best!!!!!
Reviewed on

7/29/2013
jayne l
I honestly can't say enough good things about Meg. Her portfolio speaks for itself - the most breathtaking engagement and wedding pictures you'll find, and her personality is just as sparkling. She went above and beyond to accommodate my fiancée and I when rain threatened to ruin our e-session several times. She was amazingly fun and energetic (even after taking a 4 hour train ride to Boston to meet us) and unbelievably easy to work with! As soon as Meg posted our pictures online my Facebook inbox FLOODED with compliments; I literally got stopped by every female acquaintance I passed the next day, just to tell me how amazing my engagement pictures were. Meg is the best, you will absolutely not be disappointed!!
---
Meet The Owner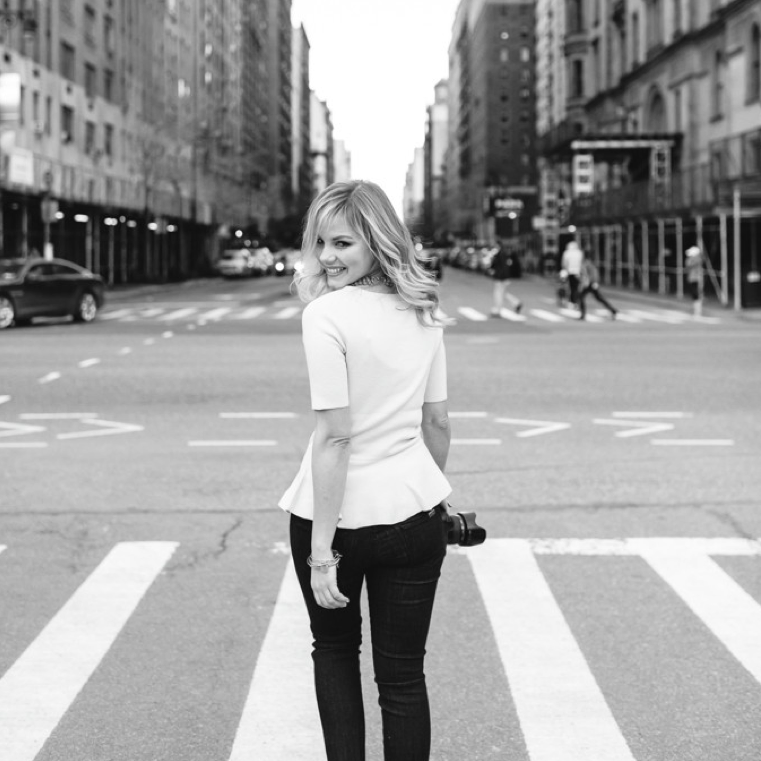 Meg Miller
Meg Miller is an acclaimed wedding and family photographer based in New York City. Meg's passion for storytelling and capturing candid moments are hallmarks of her work. She fuses a background in digital photography with a fine arts education to create a unique photojournalistic and artistic style. Her perspective gives equal respect to tradition and modernity. Meg finds inspiration in faithfully recording the intimate details and moments from life's most special events. She tells the story of love in many of its most beautiful expressions, from a romantic engagement shoot, to the emotion
Send Message