Home

Melanie Sorrow Hair
About this Vendor
Creating Beautiful Hair
"A bride should be the most beautiful version of herself on her wedding day." That's my motto & I'm sticking to it! I would love to help you be the most beautiful version of yourself as a bride! Nothing would make me happier than making your perfect wedding hair vision come to life.
Details
Contact Info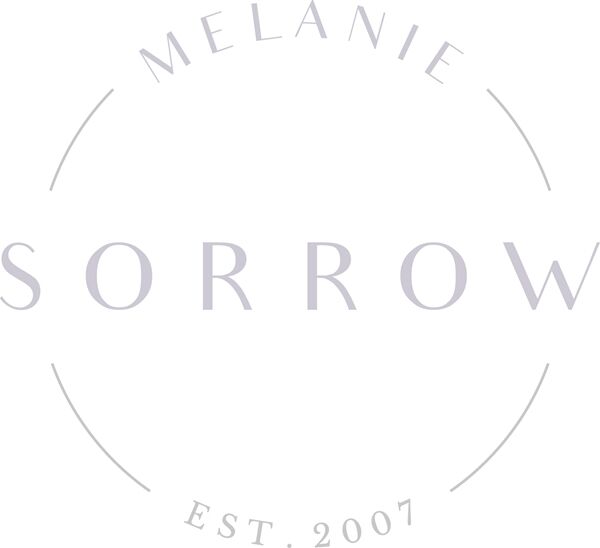 Reviewed on

10/17/2017
Lauren O
Melanie was an absolute joy to work with, timely, professional, and creative! I (bride) had my hair done and so did 7 other women in my bridal party and we each looked unique and beautiful. Our hair lasted all night and we got tons of compliments! Melanie is your girl for your... Read More wedding day hair!
---
Reviewed on

9/26/2017
Rose S
Melanie and her assistant did an incredible job on mine, my mom's, and my bridesmaids' hair for my wedding this past Saturday! Melanie was so great being willing and able to communicate often leading up to the big day, do a hair trial, offering suggestions for when I was unsure... Read More about style, and just being so calm, cool, and collected on the wedding day. My hair and the rest of the ladies' hair stayed beautiful throughout the whole day and night. Even when performing the acrobatic dance with my husband, my hair held up wonderfully and still looked fabulous. I loved working with Melanie and would trust her to do my hair again in a heartbeat. Also, I had bridesmaids with many types of hair: fine blonde and brown, thick curly Italian, thick auburn/ red, frizzy dark brown, voluptuous black Asian hair. All of these ladies' hair looked wonderful. I can't wait to share photos of it all soon!
---
Reviewed on

8/14/2017
Beeta K
I'm so glad I found Melanie. Let me start by saying its so nice to find a vendor that responds quickly to emails, calls, or texts. Melanie is attentive, fun, and really knows how to make all your ideas come to life. She was so much fun to work with, and listened to exactly... Read More what I wanted. She is also so open to feedback. I loved how flexible she was with any last minute changes we made, and so easy going. You will regret not booking Melanie. She truly was my favorite vendor to work with!
---
Reviewed on

8/04/2017
Kristen B
Melanie was amazing! I could not have asked for a better person to do my hair for my wedding. I had an idea and picture of what I wanted my hair to look like. Melanie went above and beyond my expectations. She was such a wonderful person to work with. I will defiantly be... Read More calling her again!!!
---
Reviewed on

7/06/2017
Erin B
Melanie styled my hair for my wedding day and it looked gorgeous! I had a Game of Thrones-inspired theme and we went with multiple braids and a simple crown. It really completed the look and I felt so regal! I definitely recommend Melanie. She is kind, professional, and... Read More talented!
---
Reviewed on

6/18/2017
Haley F
Melanie was amazing! We had 7 bridesmaids, 2 junior bridesmaids and myself (bride). We had 4.5 hours. We were in a time crunch, but she got it done! Everyone looked amazing. I would definitely recommend.
---
Reviewed on

6/12/2017
Natalie C
Melanie was great to work with and did incredible hairstyles for me and my bridesmaids. She was responsive and professional in communication. Would recommend!
---
Reviewed on

5/31/2017
Gabbi M
Amazing work and such a sweet person. Enjoyed every moment. Thank you for making my bridal party shine!
---
Reviewed on

5/24/2017
Celia W
I used Melanie in 2 separate occasions and each time she blew me away! She did such a fantastic job on my hair and that of my wedding party! She is so fun and easy to talk to! I will recommend her to everyone!!
---
Reviewed on

5/18/2017
Alayna S
Melanie did an awesome job creating my perfect wedding hair! I had a vision and she used her amazing skills and input to help make it perfect! I was so pleased with the hairdo and how well it stayed throughout the crazy evening!
---
Reviewed on

5/07/2017
Kristen C
Melanie was SO great!! She worked with me to find exactly what I had envisioned for my special day. She was so supportive of anything I wanted to try and was really patient when I couldn't exactly put my idea into words. I am so thankful I got to work with her and I couldn't... Read More have imagined working with anyone better!
---
Reviewed on

4/08/2017
Amy P
I agree with one of the previous ratings that there aren't enough stars for Melanie!!! She is responsive, full of ideas, very flexible and easy to work with and has great experience!!!! I had 9 people to get done for my early afternoon wedding, and her and her team were... Read More amazing. They for us all in and had us ready early! She was early the morning of, and when I walked into the room she and her team were standing and ready to go!!!!! She was a huge blessing the day of and before the wedding! She definitely knows hair, and allowed us to just relax and enjoy our day. I would recommend her in a heart beat!!! And plan to use her again!!!!!!! Thank you Melanie, for making me and all of my girls feel beautiful on our special day!!! You're the best!!!!
---
Reviewed on

4/02/2017
Debbie H
Melanie was amazing! She was so flexible and easy to work with. I had a hard time finding a hairstylist for my mid-morning wedding, but Melanie and her assistant were able to get a fairly large bridal party styled beautifully in time. I can't recommend her highly enough.
---
Reviewed on

1/22/2017
Felecia M
Melanie did an amazing job on my hair! It was so nice having her come to my house (even at 6:30 in the morning) so I could get ready with my bridesmaids. I couldn't have asked for better! Thank you so much.
---
Reviewed on

1/06/2017
Courtney W
There are not enough stars for this lady. Melanie was amazing! She was organized and very prompt. She also made me and my bridesmaids feel comfortable, calm and made our hair dreams, a reality.
---
Reviewed on

1/03/2017
Anne K
I can't say enough positive things about Melanie. To start off, she met with me to discuss hairstyles and take pictures of my hair to purchase extensions. Then she came to home for my hair trial! The extensions perfectly matched my hair, and the hair style was beautiful. She... Read More took time to make sure I was getting exactly what I wanted, making adjustments along the way and taking notes. She even wrote down the new type of hairspray she used so she would use the same products on my wedding day. She arrived early on the day of my wedding, and was so wonderful as she worked on my fiance's grandmother's hair. She recreated the exact style from my trial and took time to show my sister how to properly remove my veil. My hair stayed in tact all night, even through three full hours of dancing! I have never felt more beautiful, and Melanie was a huge part in that.
---
Reviewed on

11/09/2016
Carly N
Melanie is the absolute BEST!!! She was the best to work with for hair trial and extremely reasonable for a destination wedding (mine was 2 hours north of Atlanta). On the day of she arrived with plenty of time to do mine and all my bridesmaids hair. She even added flowers to... Read More mine at the last minute for the perfect touch. Super flexible as well because I had additional people want their hair done and she was able to accommodate them as well. I would recommend her to everyone!!!
---
Reviewed on

10/24/2016
Camryn H
Melanie was amazing to work with! She worked in a timely manner but didn't overlook any details. She was more than willing to go above and beyond to help make my vision a reality! She was definitely the perfect person to do my hair for my wedding and I would recommend her to... Read More everyone!
---
Reviewed on

9/29/2016
Melissa S
Melanie did a fabulous updo for my wedding. It was exactly how I pictured it. I highly recommend her.
---
Reviewed on

9/28/2016
Megan S
Melanie did such a great job on my hair for my wedding day! I went to my trial with some pictures from pintrest as examples of what I think I wanted. She was so helpful with turning my ideas into reality. Melanie, along with her assistant Ava, also did the hair of my 7... Read More bridesmaids, my mother, and my two flower girls. Before the wedding day she sent me about 7 hairstyles to send to my bridesmaids to choose from, so everything was all planned out beforehand. It was a big task, but everything went so smoothly! Everyone's hair looked beautiful and everyone's hair held the whole night despite lots of dancing and lots of humidity!
---
Reviewed on

9/23/2016
Lauren B
I got married in August of 2016; Melanie and her assistant did my hair, my bridesmaids (6 bridesmaids), and my mom's hair for my wedding. They did a fantastic job and I highly recommend them for weddings. Melanie is very nice, very informative, prompt, and reliable. She... Read More helped me pick out the perfect hair design. I decided to do a bridal hair trial; I showed her what I wanted for my hair and she did it perfectly. Also, on the day of the wedding, she allowed me to add another person for hair and she still completed everything on time and it all looked so beautiful ( we had a strict timeline because we had to get to the church on time). You should book her right away because I know her schedule fills up fast.
---
Reviewed on

7/21/2016
Taylor W
Melanie made our entire engagement and wedding day extremely stress free when it came to our hair for myself and my 8 bridesmaids and mom. She was extremely flexible in scheduling an initial trial, recommendation the most perfect makeup artist (LACE cosmetics- Amanda Ford), and... Read More making suggestions in styling from the hairstyles of my girls and my veil!! Melanie is as sweet as she can be and a genuinely happy person! If you want a very kind, energetic, happy, extremely talented with hair styling, and gracious woman and team handling use Melanie Salon as your hair stylist for your wedding. It was a pleasure working with them and we received endless compliments on everyone hair all night. THANK YOU MELANIE!!
---
Reviewed on

7/06/2016
Ashley L
Melanie and her assistant were FABULOUS!! They did gorgeous hair for me and my eight bridesmaids and were a joy to spend the morning of my wedding with! Melanie is very talented and is awesome at communication for the trial and the day of details. I knew I had nothing to worry... Read More about with her. I would highly recommend her to all brides!!
---
Reviewed on

7/03/2016
DIANA S
Melanie did an amazing job on my hair! It looked absolutely gorgeous in the pictures, and it stayed beautifully the entire day. She was very accommodating to my wedding day schedule (involving an early morning hairstyle and a touch-up in the afternoon).
---
Reviewed on

6/03/2016
Rachel R
Melanie was such a dream to work with! After weeks of scouring this website for a hairstylist that was affordable and good - Melanie Salon popped up and I fell in love with her style! As soon as I inquired about services, Melanie responded within the day. We emailed back and... Read More forth, and it was very endearing that she was as excited about my wedding as I was, even though we hadn't known each other until then. Our trial appointment was super relaxed at Melanie's private salon. I provided her with some pictures and she created something even better than I imagined. On my wedding day she was right on time, and did a WONDERFUL job recreating the exact hair style we had envisioned. I am so grateful to have had such a stress-free experience with her - do yourself a favor and book her!
---
Meet The Owner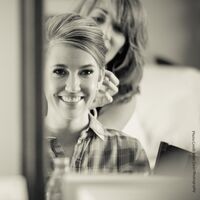 Melanie Sorrow
I owe a lot to the craft of designing wedding hair. At times when life was more difficult and challenging, being able to focus on the joy of such a beautiful occasion as a wedding and lose myself in the artistry of building the perfect style for YOUR most treasured day inspires hope, happiness and calm for my brides. I look forward to celebrating your love and sending you down the aisle with a wedding hair style created especially for you.