Home

Michelle Elaine Weddings, Inc.
Details
Engagement Party, After Party, Bridal Luncheon, Bridal Shower, Rehearsal Dinner, Welcome Party, Rehearsals + Parties, Ceremony, Cocktail Hour, Day After Brunch, Reception, Rehearsal, Wedding
Destination Wedding Planning, Destination Weddings, Full Service Wedding Planning, Planning
Contact Info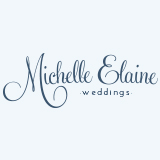 My dream (wedding) came true!
Reviewed on

11/19/2013
Monica S
So when I first started planning my wedding in NYC, I did it from my home country, Indonesia. It was 2 months away from the wedding day and I did completely nothing (except confirming 2 vendors: make-up and photographers). When I realized that I won't be able to do all the... Read More planning alone, I send out emails (in panic) to at least 25 wedding planners to request a fee quote. Many of them rejected because of the timeframe, but when Michelle replied my email, I just knew that she was the one! I had her for the day of, but what she did was way beyond day of planning!!! She was very responsive even before day 1 of the contract. She answered every single questions, responded to every single request I made in no time. She made beautiful stuff (ceremony program, menu cards, etc) for the wedding. She knows places and people in this industry so that the wedding came out soooo beautiful. The most important thing is that she knows how to get things done and comfort you when you get panic! She's very recommended!!
---
Mother of the bride
Reviewed on

10/22/2013
Katherine B
satisfied beyond our expectations!! Michelle was fantastic from start to finish. could not have made it through the day without her!
---
Bride
Reviewed on

9/24/2013
Miranda M
Michelle was an amazing help and asset to the greatest day of our lives. She handled every detail with poise and was available to us 24/7. I would highly recommend her to anyone.
---
Happy Bride!
Reviewed on

8/25/2013
Christina H
My husband and I made two very smart decisions when planning our wedding, 1) Hire a planner and 2) hire Michelle!!! Michelle Elaine Fernie is THE BEST planner! PERIOD! You want her in your life! We decided to work with Michelle after meeting three other planners who just didn't... Read More feel quite right. The second we met Michelle, we were sold! Her incredibly upbeat, energetic and charming personality will win you over. We worked with Michelle for a year planning our wedding. Michelle helped us find the perfect venue, vendors, stay on budget, assisted with finding us the perfect dress, bridesmaid dresses and tuxes, made all my constantly changing ideas come to fruition and did everything with an amazingly positive attitude. You can tell she TRULY LOVES what she does. She has amazing ideas and is INCREDIBLY patient. I must have changed my theme a dozen times and every time she was right there with me until I was absolutely sold on every single detail. She will NOT let you down. The one mistake I made was doubting Michelle! I quickly learned my lesson. Three weeks before our wedding we had a vendor fall through on a very important detail of our wedding, luggage tags for our place cards. Michelle WOULD NOT REST until she found me a replacement, which was not an easy task with our budget. Just when I was about to throw in the towel, Michelle came through in the clutch and found us some tags in our budget and color! And they were amazing! She truly will become part of the family and help you with every part of the wedding process. My mother worked with her to plan my bridal shower in another state, my MOH worked with her to plan my bachellorette party, and her decor ideas for our outdoor garden party/rehearsal dinner were amazing. She is truly FULL SERVICE!!! My family and our bridal party LOVED Michelle! I even had guests ask for a referral after our wedding! Michelle can win over anyone (very beneficial when negotiating for you! The Michelle Fernie charm never fails!) Most importantly, she will work incredibly hard for you. While I knew she had other weddings she was working on, I never felt like she wasn't attentive to us. And on our wedding day everything was absolutely perfect. We had an amazing day! Michelle ran the whole day with impeccable professionalism. She will ensure your day will be amazing, fun and stress-free! Working with Michelle will be the best decision you will make during your planning process. She will definitely work tirelessly make sure you are a happy and stress-free bride!
---
Fabulous
Reviewed on

6/24/2013
Brittany G
We hired Michelle for day of assistance and she was truly AMAZING to work with! She has an upbeat, positive attitude but boy does she get stuff done! Michelle helped with anything and everything. She's so organized, negotiated great pricing for us when I hit a wall and honestly... Read More to this day I have no idea if anything went wrong day-of... she took care of everything! Michelle has been in the event business in the city for years now, so she knows the in and out of the behind the scenes. Her assistant was on time, courteous and on top of everything. Michelle was a delight. Originally I was going to try to do it myself and as I got more and more stressed out planning alone I knew I needed help. The moment my husband said, "Why don't you hire someone to help day of so you don't have to worry about it?.." I instantly knew I was hiring Michelle. If we were to do it all over again, we'd absolutely hire her again. She's awesome, passionate about weddings and LOVES what she does! That makes a huge difference. I don't think she ever sleeps and somehow she always has a smile on her face. Thank you Michelle!! http://www.michelle-elaine.com/
---
Thank You Michelle!
Reviewed on

2/12/2013
Alison M
I had an absolutely wonderful experience with Michelle. We utilized her for her "day of" services, but honestly, Michelle was instrumental in helping us plan and tie up loose ends from the day we engaged her services. She used her contacts to help us find an affordable... Read More transportation option (no easy feat in New York City!) and followed up extensively with all our vendors. On the day of our wedding, Michelle and her assistants accomplished so much and we were able to fully enjoy the day without worrying about a thing. She handled our tips, collected gifts, directed guests between the ceremony and reception, spoke with vendors, and more! We loved working with Michelle and we would highly recommend her! Thank you!!!
---
You NEED Michelle!
Reviewed on

9/18/2012
Lana R
Think you can organize a wedding yourself and still manage to enjoy your special day? So did I. I am a full time student with a part time job, and the type of person who likes to think she can do everything herself. So when we chose our wedding date of May 25,2012 (which was 2... Read More days after my finals ended) I really did not think I would ever need a wedding planner. Boy, was I wrong! As the date came closer and closer, I could feel myself heading straight for crazytown! With my insane schedule, there was no way I was going to get everything done in time, let alone be able to have fun with any of it! Thankfully I had heard about Michelle and her business through a friend. It was pretty late in the game when I realized I needed a planner for the week and day of, but Michelle happily took me on, and came to my rescue. We had many DIY details for our wedding, which never would have been completed without Michelle's assistance. She stepped in and was able to wrangle the bridal party and our families together and get the handmade programs, favors and placecards done with time to spare. And everyone who was involved LOVED working with Michelle. She made all of my confirmation calls to all of our vendors (even managing to get us a FREE upgrade on our limos!) and she orchestrated the events of the day so that everything went off without a hitch. And Michelle is probably one of the most organized, level-headed and well prepared individuals I have ever met. We took our photos outdoors before the ceremony, and when the bottom of my dress got dirty and I began panicking, Michelle got on her hands and knees with her emergency detergent pen and scrubbed it clean! You won't get better service than that from anyone else. Not only does Michelle provide her clients with amazing services, but everything she does is done with a smile on her face. She is professional, but far from stuffy! With her amazing sense of humor and winning personality, you will feel completely at ease working with her. You can tell this is not just a job for her--she loves what she is doing and her confidence and exhuberance is contagious! I was so comfortable with her I had no problem relinquishing control of our day to her, and we were all able to relax and enjoy the festivities! For that luxury, I will never be able to thank Michelle enough!
---
AMAZING wedding planner!!
Reviewed on

9/16/2012
Jennifer W
Michelle is AMAZING and she does it all (we had a multi-cultural Manhattan wedding in July with different venues for ceremony and reception)!! Michelle really does make the not-so-easy process of planning your wedding SO smooth. Before we hired Michelle I came to learn that... Read More planning a wedding is an inherently emotional thing to do, and therefore can become stressful. Michelle is a stabilizing force: she never multiplies drama, she always reduces it. This is a huge part of why my husband and I appreciate Michelle's grace, strength, kindness, constantly positive energy, and professionalism so much. And she never makes you feel like what she's doing is a business or that you're a transaction--you really do feel her genuine happiness for you and her relentless commitment to making your day PERFECT, which she did! Michelle held our hand every step of the way. Michelle researched and found elegant and affordably-priced vendors (e.g., calligrapher in Long Island, printer in upstate NY, florist from New Jersey, shuttle buses for guest transportation). Michelle coordinated and negotiated so well with every single one of our vendors (even ones that we contracted before we hired Michelle!) that she was able to get us free floral arrangements for our rehearsal dinner, an extra half hour from the reception venue for FREE, re-arrange our contract with the hotel at no cost to us when the first contract we signed (before we had Michelle) did not give us the block of rooms that we wanted for our out-of-town guests, and more! She handled all communication with our vendors, which was SO important because we did not have the time to stay on top of all the little details or coordinate among all of the vendors (due to our busy work schedules) and Michelle was able to advocate for us in a strong but always professional and polite way. Michelle also is very creative and was able to do several DIY projects that saved us money and gave our wedding a very personalized and elegant touch. The DIY projects that Michelle made for us included a framed chalkboard menu for our buffet dinner (yes, she went around NYC and found the chalkboard, vintage frame, and a repair shop to cut the chalkboard to the right dimensions for the frame, and then put it all together herself), 175 table cards that she and her team cut into shapes of buses because my husband and I met on a bus, long ceremony programs with gold bows at the top, a vintage looking-lace card box for the reception, and more! We also loved how Michelle was always aware of and sensitive to family dynamics and other things that mattered a lot to us. For example, my husband and I really wanted to include our multiple heritages (Jamaican, Dominican, and southern American) into our wedding. Michelle understood this and as a result negotiated with the caterer to get the chef to learn my mother's recipe for Dominican rice and beans (which they made perfectly for the taste test and for the wedding), and she got the caterer to allow us to bring in authentic jerk chicken from our favorite Jamaican restaurant in Brooklyn (for a Manhattan wedding)! This is the first online review that I've ever written for anything, but I just had to write about Michelle because she made the most important day of our lives truly magical and stress-free. We highly, highly, HIGHLY recommend Michelle--she is the best investment that you can make for the best day of your lives!
---
TashimiM11
Reviewed on

8/26/2012
Tasha M
Our wedding was in NYC on July 21,2012 at Riverside Church. I have a very hectic schedule, therefore, I thought it would be a great idea to have a wedding planner. "The wonderful" Michelle was our wedding planner for the week of and day of the wedding. I was blessed to have... Read More met her. She has a great energetic personality and always professional. She has always made herself available and had great ideas and recommendations for the wedding. Michelle was very helpful and attentive every step of the way. Michelle first started off by contacting all of my vendors and coordinated with them a week before the wedding to make sure the wedding goes smoothly. I remember I had my first moment of stress one week before the wedding...... Michelle took control and really calm me down. She reassure me that everything will fall into place and we will have our dream wedding (which we did). Michelle made sure the timeline was executed perfectly. She was with me from the early morning when I was getting ready until after the reception. We was able to relax and enjoy our wedding with no worries. It has been over a month since our wedding and family and friends are still talking about how beautiful the wedding was. My husband and I are extremely satisfied with the services Michelle had provided. We will highly recommend Michelle as a wedding planner. Thank you Michelle! I could not have done it without you.... You did an awesome job !!!!
---
Great Day Of Coordinator
Reviewed on

8/20/2012
Luisa B
We got married on August 4th of this year and we used Michelle as our day of coordinator. She's absolutely fantastic and really goes above and beyond the call of duty. We met with her about a month in advance, at which time she got all of the contact information for our... Read More vendors. She confirmed and coordinated with them well in advance of the big day to make sure everything was in order. The big day ran smoothly without the slightest hitch, which was great because we had our wedding in Manhattan and the reception in Williamsburg (and we had lots of out of town guests who knew nothing about getting around New York). The best thing about it is that we got to enjoy the wedding without having to worry about any logistical detail. All and all, I couldn't recommend Michelle more highly. If you want someone who's going to treat your wedding like it was her own, go with Michelle. You won't be disappointed.
---