Home

Milltown Historic District
Amenities + Details
Amenities
Handicap Accessible

Liability Insurance

On-Site Accommodations

Indoor

Reception Area
For more details about amenities, please message the Venue.
Ballroom, Waterfront, Museum, Historic Venue
Service Staff, Shuttle Service, Transportation
Contact Info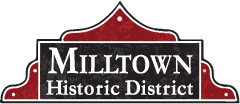 An excellent choice!
Reviewed on

7/17/2014
We recently had a corporate dinner here in The Grande for a new group my company started and everything was simply beautiful! From the planning to the actual event, they were very professional, helpful and creative in everything they did. It is by far the best local venue we... Read More have worked with. They were flexible and carried out everything with excellence. Thank you, Milltown crew! You made our event a huge success!
---
Venue from heaven!
Reviewed on

9/02/2013
gloria b
This place was absolutely amazing! No need for extra decorations, this place has natural beauty so its less work for you! Staff was amazing and very helpful!
---
Very Impressed
Reviewed on

8/21/2013
Stephanie F
I always wanted to get married on the river and Milltown was so convenient for my entire wedding. The staff was beyond helpful and went above and beyond to help fix a problem created by the city of New Braunfels! The staff at Milltown even went as far as spray painting some... Read More grass back to green that the city had killed with a pipe running across my wedding spot. Our wedding was amazing and I would choose Milltown again in a heartbeat!
---
Reviewed on

10/06/2016
Alyssa F
The river venue is absolutely gorgeous! We couldn't have chosen a better place to hold our wedding. It was also a great surprise to find the deck had been expanded since we booked--perfect place for cocktail hour during the pretty fall weather. We also rented the honeymoon... Read More suite and the cabin next door, which came in handy as we were getting ready during the day AND for continuing the party with a few friends after the reception. Michelle was really responsive and great about meeting us in the months before the wedding, including on a Sunday before we had to head to the airport. We really appreciated it! The only hiccup was at the end of the night. The event had to end at 11, and we were told previously we had to be out by 12. However, staff told our coordinator that night that we had to be out by 11:30. I've catered numerous weddings myself, enough to know that 30 minutes to breakdown a wedding is simply not possible. An hour itself is already difficult. I would recommend clarifying this from the outset to avoid the stress at the end of the night.
---
Reviewed on

7/13/2016
Paige T
My husband and I had our wedding reception at the River Venue at Milltown on May 21, 2016. Overall, our event was wonderful and beautiful. For the wedding, we worked with 6-7 vendors and had lovely experiences with all of them…except Milltown. We dealt with several employees... Read More throughout the process. My mother and I routinely, felt like we were bothering the women in the office by choosing to do business with them. What a strange way to make your clients feel! When we tried to schedule times to visit the venue or confirm details, it usually felt like they wished we would not come by or contact them. One particularly experience stands out. I took a day off from work to visit the venue 6-8 weeks before the wedding. They scheduled an appointment for us in the afternoon. The woman showing us the venue repeatedly told us that we only had a few minutes because she had to pick her daughter up at school and that she could not come back afterwards. The woman did not even walk inside the venue but stood at the door, shaking her keys. We were rushed in and rushed out. If you have over 150 people, you have to pay for a second security officer. We communicated that we would have less people than that but were told we owed them for the second security officer (not a small sum of money). We confirmed that we would not have more than 150 guests. They continued to press us on the issue and insist we needed two security guards. It took a lot of effort to get this issue corrected. We rented four cabins. There was an issue in three of the four cabins. No toilet paper, a stopped up toilet, and a tiny bit of hot water and water pressure. The response from maintenance was less than timely. When we booked the venue (we were on site), the deck was rather small. When we visited the venue 6-8 weeks before the wedding, the deck had been rebuilt and doubled in size. When the employee saw our surprise, she remarked. "Oh, we didn't tell you that we extended the deck?" UMM, NO. I am so glad we visited because it totally changed the layout for the event and changed the number of the tables/decorations we needed. We ran into many, many more issues throughout the planning process and the day of (longer review on Google). Nothing big but so many small things that the venue became the most stressful part of the wedding. If you choose to get married here, a word of advice: If you want it, ask for it and you still might have to take care of it yourself. My mother and I are or have been professionals in service industries. We truly believe in treating others how you want to be treated and demonstrated that throughout the process. I wish our experience with the staff had been different. The running of Milltown seems like a hobby. Milltown is not an inexpensive venue and our requests were all within what you should expect from a venue in that price bracket (toilet paper? grass mowed?). If they can get these kinks worked out, I would recommend Milltown River Venue wholeheartedly.
---
Reviewed on

4/05/2016
Courtney H
We were married at Milltown this weekend in the Grande. It was perfect. Stephanie and the staff far exceeded our expectations. I highly recommend having your wedding here. The only thing I would be aware of is that the venue comfortably holds about 150 people (if you want a... Read More dance floor). We had 200 guest at our wedding and we had to set up tables outside. The weather was completely perfect so no one minded sitting outside but it's just something to keep in mind if you select Milltown.
---
Reviewed on

1/26/2016
Mary H
We absolutely loved this venue. My husband and I had our wedding reception in Milltown's river venue. The beautiful wooden windows looking out to the river were absolutely stunning, and we received so many compliments from guests. We worked closely with Silvia who was extremely... Read More helpful and professional throughout the planning process. I highly recommend this venue!
---
Reviewed on

12/18/2015
First off we are told we have to set up our own ceremony chairs. Ok, so I just paid you to provide a venue but we have to set it up? Well my groomsmen and I did set it up, in the rain, and I have to say it looked pretty darn good, no thanks to the staff. It probably wasn't 20... Read More minutes later and I saw the staff of the venue setting up chairs for another wedding on the grounds... wow Closer to our wedding date, we accepted the fact that its going to rain. They refused to set up a ceremony inside and then reset up for the reception. If we were to do our wedding inside, we would have to use the reception set up and just "deal with it." The lady helping us "Stephanie" was generally nice but not helpful at all. First they set up the reception tables completely different than what we had decided on. They were about 5 tables short, no mats on the floors to help wipe the feet from the weather, and the catering tables were missing. So instead of my wife relaxing on her big day, she was running around trying to get all of these issues fixed. Every time she asked Stephanie something, it would take her an hour to come back and she did not have the things my wife asked for, and then she would ask if there's anything she could do! AHH annoying. They tried to tell us that we could for sure fit all of our guest into the reception hall and still have a dance floor, they were incredibly wrong! We had to start the reception with no dance floor because of space, and remove tables halfway through to make room for a dance floor. When the reception started the lighting was all the way up, no mood lighting, and the AC was on about 72. Generally that sound ok but with 180 people crammed into a reception hall I was sweating ALLL NIGHT. I called Stephanie to try to find a fix for the lights and AC and not only did she not answer, she did not even call back. Not once did someone from the venue stop by to make sure everything was ok and their excuse was "We are understaffed." Here is what made me angry the most. We chose our spot for a wedding because the river was beautiful and it had a beautiful bridge going across it and we wanted all that in the background of our wedding, and that is also the selling point for that sight. Well they scheduled another wedding to take place ON the bridge DURING my wedding. So I can only hope that in my pictures there isn't another wedding floating above my head on a bridge. Not to mention you could hear BOTH ceremonies. My advice, if you use this venue you need to stay on top of them and pester the staff or you will be running around on your wedding day trying to fix things they should have. If you can find another place with the same great look, do yourself a favor and do not use this venue.
---
Reviewed on

11/20/2015
This place was so beautiful. I booked the Gallery for my reception. Stephanie was so helpful with all my questions. I did my own decorations to save on the budget and they let me come in the day before to set it all up. On the day of the staff was there to help and gave us a... Read More ride to the bridge and waited there while we took some pictures. They stopped by to make sure everything was going smoothy throughout the night. If anything popped up someone was always close by to assist.
---
Reviewed on

10/26/2015
Our friends and family stayed in the cabins the night of our wedding and everyone loved the entire venue. Beautiful scenery. Silvia was great! She went out of her way many times to ensure our special day went smoothly.
---
Reviewed on

8/15/2015
Wonderful/Perfect Wedding Venue for the Rustic or Country type wedding, we booked the River Venue which is steps away from the Guadalupe River, our ceremony was held outdoor right on the banks of the Guadalupe River, with an Amazing Back Drop of the river and rustic walk over... Read More Faust st. Bridge!! This made for Beautiful Engagement and Wedding Photos!! Staff was Wonderful and Attentive to our needs!! Only downfall would be selection of possibilities for bride and groom exit, but used glow sticks and the pictures came out wonderful!!! Otherwise we were able to choose our own vendors, without having to choose from a mandatory list. Great Service and Venue all around!!
---
Reviewed on

8/15/2015
Wonderful/Perfect Wedding Venue for the Rustic or Country type wedding, we booked the River Venue which is steps away from the Guadalupe River, our ceremony was held outdoor right on the banks of the Guadalupe River, with an Amazing Back Drop of the river and rustic walk over... Read More Faust st. Bridge!! This made for Beautiful Engagement and Wedding Photos!! Staff was Wonderful and Attentive to our needs!! Only downfall would be selection of possibilities for bride and groom exit, but used glow sticks and the pictures came out wonderful!!! Otherwise we were able to choose our own vendors, without having to choose from a mandatory list. Great Service and Venue all around!!
---
May 23, 2015 Wedding Reception, Grande Hall was #1
Reviewed on

6/15/2015
The Milltown Historical District was absolutely the BEST! They were very attentive and responsive at all times. We had the Grande Hall for our daughter's May 23, 2015 wedding. It was a bad weather day in TX. Storms, heavy rains and tornadoes everywhere. But, we felt... Read More safe with updates from the staff. Everything went very well. The flower arrangements were done by Stephanie, she did an awesome job and incorporated our daughter's theme of coral love birds into the arrangements. Our new son n law carved out the birds and placed them on sticks for the arrangements. The acoustics were awesome in this old mill turned into an elegant, fun, happening event center. Highly recommend the Grande Hall for a wedding with less than 130 guests. It's incredible. Thanks to Michelle and Stephanie! you done good!!!
---
Reviewed on

5/06/2015
Molly L
We held our wedding here on May 2nd, 2015 and we could not have asked for a more perfect location. We booked the River Venue which is a beautiful hall with big windows and a bank overlooking the river. The space was gorgeous, it adapts easily to whatever theme or color scheme... Read More you have, and all our guests were raving about how amazing it was. Not only that, but the staff are incredibly friendly, always accommodating, and happy to help you with all of your wedding needs. It's a family run business and they do a great job of making you feel like you're part of that family. They also provide a vendor list which we found very helpful, and it was a great bonus having an in-house photographer (who also does stationary, but we did not use that service) & florist. All in all, I'd have to say our wonderful and perfect wedding would not have been possible without the fabulous family running this event center. Two thumbs up from every single one of our wedding guests!
---
The River Venue @ Milltown Historic District
Reviewed on

12/24/2014
Kimberly W
My new hubby and I wanted an all-in-one wedding location, complete with lodging for our out of town guests. Milltown was that perfect location with the most convenience and gorgeous outdoor scenery, being next to the Guadalupe River. It was also very sentimental for my husband's... Read More family. The old mill was where his grandfather used to work, who passed away while my husband was attending basic military training. Our ceremony was beautiful. The staff was there every step of the way and were very helpful! It had rained the night before and they came out and brought towels and assisted us with wiping down about 90 chairs. They made sure we had everything we needed. Stephanie made sure my flowers were delivered on time and they were breathtaking! Michelle relieved all of my stress and was there to answer all of my late night panic questions the night before! My family enjoyed the area and they thought the venue was gorgeous! We had a great time and we would recommend Milltown to anyone!
---
Campos_couple
Reviewed on

4/11/2014
We got married at Milltown at their Gallery venue in March 2014 and had such a wonderful experience! This is the best option, I think, for any bride who is having a smaller wedding. At an amazing price, you get a reception hall, an outside courtyard w/ archway for your ceremony... Read More (if you choose), full kitchen access, free parking for your guests, and access to the beautiful bridge for photography opportunities. They also clearn up when you're done, set up all tables and chairs how you like, and offer great deals on bartending. All in all, Milltown was the least stressful part of the wedding planning (and I planned the entire thing myself). The Gallery was quaint and warm and the employees were so sweet and helpful. I would love to have another party here of some kind!
---
Beautiful!
Reviewed on

8/12/2013
Sara W
The venue was really important to me, so that's where we spent the biggest chunk of our budget. But it was a beautiful, perfect place that gave the effect of an outdoor setting while still being in the cool of air conditioning! Our guests loved the rustic feel, the lawn and... Read More river to explore and the bridge adjacent to the property. The only drawback was they started doing construction in the time that we booked and our wedding, so the parking lot closest to the venue was roped off and filled with construction materials.
---