Home

Mindy Bean Photography
About this Vendor
Amazing Wedding and Engagement Photographers
Mindy and Doug Bean are a husband and wife team that specialize in weddings of all sizes. They also have associate photographers available at a discount for smaller weddings. Please visit the website or blog to see more of their work.
Details
Contact Info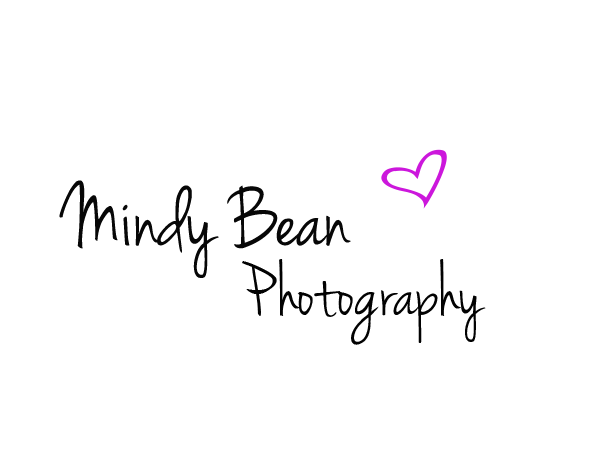 7309 Braswell Drive, Las Vegas, NV
Best experience!
Reviewed on

9/20/2012
Violet J
We had our wedding in July 2012. From the beginning of the planning process, to when we received our finished photos, it was an absolutely amazing experience working with Mindy Bean Photography. They were so accommodating to us and went above and beyond on all occasions. It was so easy to work with Mindy the day of the Wedding. She provided a lot of direction, which was a great asset, and made everyone feel so comfortable. All the finished photos we received were incredible! They are so creative and full of emotions. Everything is exceptional, the lighting, positioning, the way expressions were captured, and all the little details. They definitely did their research as to perfect spots for shots and even gave great recommendations. We are so happy with not only the photos but also the great experience that Mindy Bean Photography provided for our special day!
---
Amazing!
Reviewed on

7/12/2012
Amy B
Wow! What an amazing couple to work with! They are worth every penny and put out a wonderful product!!! I want to use them for everything! They are also great about recommending other vendors and locations so feel free to ask!
---
In LOVE with These guys!!!
Reviewed on

1/23/2012
Jennie C
When my husband and I first met Mindy and her husband Doug, it was for us to take our engagement photos. When we pulled up to UNLV to start the shoot all we saw was an attractive young couple, and my (soon to be) husband turned to me and said, that can't be them, can it? Well, as it turned out, it sure was! (In the past, our experiences of photographers were of older men, who were no fun and told gross jokes and the photos were average at best. So, we were very happy to see that it was almost "us" who we were meeting.) We then proceeded to have the most amazing two hour shoot ever! It was like hanging out with old friends from the first 10 mins. Without even seeing the photos we booked our wedding with them because we just knew you could not fake or replace such a perfect relationship & because they said they would love to come to Napa, CA where were were getting married at a vineyard! You truly need to have that, dynamic, when it comes to your wedding photographers and your wedding day, especially if you want fantastic shots! We had that with Mindy and her husband Doug. It truly felt like we had ben friends for years, they just made us feel so comfortable, and when it comes to being to subject of all the attention it's very important to feel comfortable.... The day of our wedding was perfect! Not only was Mindy snapping away, but she was also like a second MOH! She is such a professional, and really knows what needs to be done and how it's supposed get there. She was truly a life savor, she even knew how to tie my brides maids sashes into a perfect bow! Nothing was left out, every detail was shot, and they even asked us what photos we wanted, such as, family shots, and detailed shots, which I really appreciated. She took shots of my hair and my bridesmaids and my mom's, my dogs, and my shoes....she really just thinks of it all! The parent books that she did for us, (we have three sets of parents so we added that in) were specific for each parent and they were just so great...Mindy and Doug really make you feel special and take the time to make you feel so important, not like you are just another couple. The photos turned out so perfectly and we still get compliments about how our photographers were "all over it" lol. We just can't say enough good things about them, truly we feel so blessed to have found such an amazing duo. We plan on keeping them around for any additions to our family in hopes that they will be able to capture those precious moments too. I would and will highly recommend them for as long as I can, because I LOVE them so much. They made our special day even more special because we have the most amazing photos to remember it by. Thank you again, Mindy and Doug, you guys ROCK!
---
Loved them
Reviewed on

7/17/2015
Sabrina F
During my process of looking for a photographer I must have looked at about 15. Some had great prices but terrible photos or amazing photos and extremely high prices. I first saw their photos online and when I met them at the bridal expo I loved Doug and Mindy. I loved that they had such a variety of packages to choose from. Doug was so amazing during our engagement session he had us laughing the whole time. Our photos came out more amazing than we imagined. WEll worth the money.
---
Fantastic Wedding Photos!!
Reviewed on

4/28/2015
Lee B
Doug was our photographer and he is truly an artist. We were married at the Bellagio and had our reception at the Eiffel Tower Restaurant across the street. The Bellagio requires that you use their in house photographer in house for the wedding, so we booked Mindy Bean for the reception. I am so Happy we did!! It was the best money spent on the wedding. The Bellagio photography is a rip off. They take stale and dull shots, then meet with you the next day and try to sell you a package starting at $2800 for ridiculously large photos that you will never hang in your home. In addition, they print all your photos on 5x7 and only sell them in a package. If you opt out, they throw the photos away. Absurd! Enough of that, Doug took two very unphotogenic people and made us look like models. His ideas are creative and genius. We are so thrilled with the pictures! He captured cameos at the reception and got great shots of the moments. I would highly recommend this photographer for your wedding. You will not be disappointed.
---
Doug - best wedding photography bang for your buck!
Reviewed on

3/03/2015
Laura F
We loved Doug and highly recommend using him and his associates for your wedding. We had a tight budget and found that the quality we wanted wasn't necessarily in our price range. However, after speaking with Mindy (whose photo style I adored), I found out that her husband, Doug, was trained by her and his photos are edited by her. So, they still have that magic Mindy touch as well as having Doug's truly amazing ability to take honest and beautiful portraits - all within our budget! I opted to also get a second shooter from them, Saundra, who was equally great. I ended up with all of the photos I wanted (and then some!). The pictures Doug took of my guests at the reception were so great that at least 5 of them changed their Facebook profile pictures to his picture of them. Definitely will use him in the future for pregnancy and family photos.
---
Great!!!!
Reviewed on

12/17/2014
Jess A
We chose Doug to do our photos for our elopement. As an Australian couple eloping to Las Vegas, we were a little worried about who to trust. This company was excellent. Doug is a very friendly guy and we enjoyed taking photos with him. We received our photos electronically very quickly as well!!!!! We expected to wait longer. They came out really well. I would highly recommend this company - especially if you're international and eloping to Vegas!!!! Thanks Doug and Mindy! :)
---
Breathtaking!
Reviewed on

11/07/2014
Kimberly H
We hired Doug for a 1 year Anniversary photo shoot while celebrating in Las Vegas and he was amazing! We had SO much fun and the photos are absolutely breathtaking! He listened to what we were wanting and made it happen plus so much more! It felt like we had our best friend taking the photos because he just knew what was us and what was not.
---
Could not have asked for a better wedding photography experience!!!!
Reviewed on

10/21/2014
Seriously Doug and Mindy are two of the most incredible people my husband and I have ever met. Not only are they amazingly talented but they have hearts of gold and are in love with what they do; which shows thru in their photographs. Honestly, no one is more capable of capturing pure, raw emotion like these guys. Not only did we walk away with mind blowing photos to treasure our special memories forever, but we walked away with two awesome friends. Thanks Doug and Mindy for everything!!
---
Awesome!
Reviewed on

10/16/2014
We are an Australian couple who got married in Las Vegas - we were so lucky to have Doug as our photographer! The Mindy Bean booking system, and communication from Doug before the big day, was fantastic, which put my mind at ease. Doug made some great suggestions for locations too. On the day he went above and beyond - taking great steps to ensure everything ran smoothly - from ensuring we were on schedule, liaising with our car driver and helping us out with local knowledge. But the best part was Doug's photography expertise - he gave fantastic direction in every photo to each person to make sure the photos were flattering, that we captured the best light, the best background, etc. And the photos are AMAZING - I've had so many comments from family and friends saying how great Doug was on the day and how the photos are the best wedding photos they've ever seen. The photos are all I could have hoped for and more and I can't thank Mindy Bean Photography enough!
---
Doug is the BEST
Reviewed on

10/15/2014
Doug and Mindy did their best to make our wedding special. Actually HE save our wedding those day. It was so funny so exiting and perfect organized shooting! Just WOW! In case you are looking not only for the perfect photographer but for the perfect person also you should work with Mindy and Doug family. They both are amazing! Everything including make up and all the companies was found with the help of Mindy and Doug anв EVERYTHING was perfect! Thanks guys so much! Hope to see you again next year!
---
Love Me Some BEANS!!
Reviewed on

10/14/2014
Rachell M
Luckily a picture speaks a thousand words and I don't need to drone on and on about how amazing, professional, fantastic and incredible it is to work with Doug ad Mindy Bean, buuuuuut I'm still going to! ☺ I met Mindy and Doug through a friend who used them as her engagement/wedding photographer. I fell absolutely in love with my friend's engagement and wedding pictures, so when I got engaged, I made SURE to hit them up! We first did our engagement photos at Mt. Charleston, and within the first second of meeting Doug, it felt like we were meeting a friend. He made us feel so at home that both my husband and I were having so much fun playing in the freezing cold snow! Doug climbed, squatted on the ground, and practically stood on his head to ensure that he captured the best photos possible - and once we saw the pics we were blown away. On the day of the wedding, Doug and Mindy were a bride's dream. They knew exactly what shots to get during the ceremony and reception and interacted with our guests to bring out the best shots. When I saw the pictures, I was amazed at how many wonderful moments they got without me ever noticing. The pictures spoke volumes of their artistic skill behind a camera in capturing images of pure joy, love and happiness. We could not have been more pleased with our photos and we were equally impressed with their tenacity to get every amazing shot. As a result of Mindy Bean Photography I have stunning wedding pics that are worthy of a magazine! They are art and I am blessed to be a subject in them!
---
Awesome Job by the Beans!
Reviewed on

10/13/2014
Kate d
Doug and Mindy did a fabulous job at our wedding last Saturday at the Keep Memory Alive Center!! They kept things moving, and didn't miss a beat They have a great way of making you feel extra comfortable during the day, and this is much appreciated when you're not used to being photographed. They were on time, and kept in contact in the weeks leading up to the wedding. We haven't seen the photos yet but we know they'll be outstanding!! Can't wait to see them. Sam the videographer and Valentine their assistant did an awesome job too! Thanks guys!!!!!!
---
Las Vegas Wedding
Reviewed on

9/14/2014
Mindy was amazing!! The short 3hrs that we had with her she managed to capture every perfect moment that we shared... Our only regret is that we didn't have her stay for longer! She was efficient, professional and friendly and didn't stop the entire time. I never thought it would have been that easy to plan and communicate with Mindy and Doug from the other side of the world. Would recommended her to anyone...
---
Mindy Bean
Reviewed on

4/07/2014
Jaime W
Mindy is awesome. SHe was always quick to respond to my questions and definitely provides quality photos. I love them and am so glad I choose her as my photographer!
---
Photography across states!
Reviewed on

2/21/2014
Alicia M
We used Mindy Bean Photography for our wedding. Mindy and Doug Bean are a husband and wife team, based in Las Vegas and they traveled to So Cal for our wedding. We couldn't feel more lucky that they made the trip to capture our special day. They are so professional, our wedding party loved them, and from the sneak peaks we've seen so far our photos are amazing. We highly recommend this team for your wedding!!
---
Our photo shoot was one of our favorite parts of our wedding!
Reviewed on

11/18/2013
Kerry M
Doug Bean of Mindy Bean Photography was our wedding photographer and he was FANTASTIC! Leading up to the day he was always available by text or email, and as he had never been to our unique venue before, he met us there a few weeks before the wedding for us to scope out shooting locations. On the big day, he helped my inexperienced groom tie his tie and arrange his tie clip and cuff links. After that Doug set up our First Look and it's a moment we will never forget. Throughout our entire day he was kind, courteous, patient, and made sure we only focused on each other and our love. He took shots we never would have thought of and for the specific shots we did ask for he made them even better than what we had in our heads. He was very careful about taking wonderful detail shots of my bouquet, our shoes, my groom's Green Lantern tie clip and cuff links, etc. He was creative and resourceful and together we took advantage of every nook and cranny of our beautiful 1930s Mission style venue. My husband and I really felt like Doug was part of our team! During the ceremony and reception he was both unobtrusive and everywhere at once! I know he got all the classic shots but I was never aware of him. All my guests and our family couldn't stop gushing about him. He was so fun during the reception too! There were a few times when he took our wedding rings away from us and I can't wait to see the photos to find out what creative things he did with them. I also saw him with our custom cake topper that was painted to look like us! He's a sneaky one! We haven't seen the photos yet but I have absolutely no doubt they will be gorgeous. We would hire Doug again in a second for any special occasion. He was the one vendor for our wedding that we appreciated the most and can't stop talking about.
---
If you want the BEST. . .It's Mindy & Doug
Reviewed on

10/29/2013
Stephanie R
Review written 10/29/2013 There are so many things I want to say about Mindy Bean that this box literally wouldn't fit my whole review! But this basically sums it up: If you are the kind of person who puts a high emphasis on your wedding photography, then there is no question that Mindy is the person you should hire. When I tell you we were singing her praises on the plane ride home, it's literal. She will do whatever it takes to make sure you are completely satisfied and happy. She goes above and beyond in every way. She is remarkable. We love you Mindy Bean!! Thank you for everything!!!! xoxoxoxo ------------------------------------------------------------------------------------------ Review written 12/3/2014 A year after our wedding and we are still lovin' Mindy Bean Photography! We flew back to Vegas to celebrate our one year anniversary just so we could book another session with Mindy! Photography is such a great way to capture important memories that last a lifetime. You will love Mindy, and you will make it a point to see her again! She exceeds expectations every time!! Love you Mindy and Doug!!
---
Blown Away!
Reviewed on

10/29/2013
Stephanie R
There are so many things I want to say about Mindy Bean that this box literally wouldn't fit my whole review! But this basically sums it up: If you are the kind of person who puts a high emphasis on your wedding photography, then there is no question that Mindy is the person you should hire. When I tell you we were singing her praises on the plane ride home, it's literal. She will do whatever it takes to make sure you are completely satisfied and happy. She goes above and beyond in every way. She is remarkable. We love you Mindy Bean!! Thank you for everything!!!! xoxoxoxo
---
Awesome Photographers
Reviewed on

10/27/2013
Chelsea G
I met Mindy and her husband at a wedding show I went to with my friend who's wedding I was planning. I thought they were awesome! They seemed like so much fun and their portfolios were beautiful! When I got engaged, she was who I contacted! We had so much fun shooting engagement session with her and the wedding was a blast. I cannot wait to see how our photos turn out! She showed us a preview of some and they looked like they belonged in a story book! She's great and so much fun!
---
They are INCREDIBLE!!!
Reviewed on

9/23/2013
Bonnie T
I wish there was an option to rate them ten stars because they r a perfect ten. They are an incredible team and truly love and care about what they do. My husband and I walked away feeling as though we made two friends, not just a business deal. Doug went above and beyond on our wedding day and was basically our wedding planner BBC we didn't have one. He really stepped up to the plate and made our day unforgettable. Not to mention the photographs were stunning! Can't tell u how many people tell us how amazing they r. We love the beans!!!!
---
Doug is the man!!!
Reviewed on

4/03/2013
Alysha T
We had Doug photograph our wedding!! He was amazing! Soo helpful and full of great ideas!
---
Worth every penny!!!! Love them
Reviewed on

2/24/2013
Krystal R
Several months before my wedding date I decided to attend the bridal show to find a photographer. I went to the one before and found a company that I was interested in, but needed to get the approval from my fiancé. So I went there in search of the company that first caught my eye. We passed by Mindy and Doug's both, I thought to myself "let's see what they have to offer". We got to talking, I found out that they're a husband and wife team and from the looks of their pictures they possessed true talent. I loved what was included in their packages, but since it was so last minute I didn't want the engagement shoot. Mindy gave me some great advice on how important it was, as it turned out she was so right. I fell in love with Mindy right away because of her amazing and easy going personality. Not committing to a final decision, I decided to walk around and browse through other photographers, but nothing compared to the connection I had with Mindy. As soon as we left the bridal show I told my fiancé we had to have them and we called Mindy immediately! We're not models so my fiancé and I were nervous about the engagement shoot, but Mindy guided through different poses and pointed us to the perfect backgrounds. We had a great time doing it and most importantly she delivered some AMAZING pictures. I was extremely busy the weeks prior to my wedding and I wasn't able to give Mindy the timeline she need but she understood and was very nice about everything!!! She was on time for my early morning preparation and wedding, which she was always prompt, and Doug was with my finance and the groomsmen. The best part about the two of them working together is they cover a lot of ground and didn't have to rush me to get to my partner. It was also an advantage during the ceremony because they were taking pictures form two different angles. Loved it!! Another nice thing they did after the wedding was driving us to our post destination spot to capture the background we had picked. Thank you again guys. During the reception Mindy and Doug stayed all night and weren't rushing me to do our first dance or cut the cake. Overall, we are truly blessed to come across their booth at the bridal show and have an amazing time working together. They're nice, loving, genuine people and trust me their work speaks for itself. My pictures are beautiful. They're worth every penny and more! Doug and Mindy I'm so grateful for you both thank you. Krystal Regalado
---
Amazing!!
Reviewed on

2/06/2013
Jocelyne L
We decided to elope in Las Vegas, Nevada. We didn't want the big wedding but we still wanted to have the best pictures. I did some research on the web for the best photographers in Las Vegas and I landed on the Mindy Bean page where I saw Doug Bean's photos. My first reaction was WOW and then it was obvious that he was the one that was going to do our pictures, and let me tell you, we were not disappointed! Not only did our pictures turn out amazing but Doug was so professional, courteous and sweet and knew exactly what he was doing. I recommend Mindy Bean Photography 200%. If you want something amazing that will last a lifetime and capture your very special moment, then you have come to the right place! Thank you Doug for your amazing work!
---
Absolutely great!!!!!
Reviewed on

1/15/2012
Nadezda P
We hired Saundra Wirig through Mindy Bean Photography. Absolutely loved working with her from the first minute till the last. Pictures are awesome!!!! Highly reccommend!!!
---
Send Message