Home

Motortoys Limousine Service
About this Vendor
Cincinnati and Dayton's Finest Limos and Buses
Cincinnati's most awarded limousine Service - Four Time winner of The Knot's "Best of"! We have the areas largest Garaged Fleet. Over 30 vehicles to choose from. More positive reviews than any other limo company in the area, and "Best of" winners in 2011, 2013, 2104, and 2015.
Details
Contact Info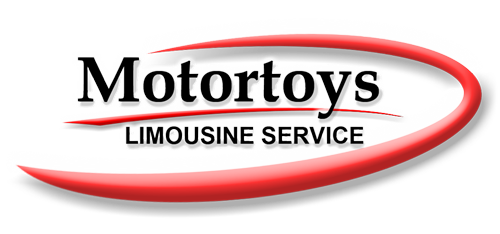 4612 Interstate Drive, Cincinnati, OH
Wedding without the risk.
Reviewed on

9/10/2014
We chose to rent a limo to keep travelers safe and allow the bridal party and guests to celebrate big and ensure safe travel to and from the wedding. Would highly recommend this method for safe travel. Well worth the investment! Limo was clean, nice and driver was friendly. It was great to see everyone enjoy the celebration on this special day. Amy and others with Motortoys were courteous and great to work with, the cost was reasonable. The wedding was August 31 and we had several stops and multiple guests to transport. Good investment, would recommend this service to be a part of every bride and goom's wedding plans.
---
AMAZING!
Reviewed on

8/22/2011
Allison B
everything was on time, the limo knew exactly where to be and when with no problems. She helped me in and out of the limo EVERY time. She was even assisting in photos!!! She provided water, made beer runs for the guys and pretty much did whatever we needed!
---
Very reliable
Reviewed on

7/04/2011
Valerie A
From the time I booked Motortoys, I felt confident that it was a vendor I could count on. They are very professional and timely. We rented the party bus which worked out perfect because of our large wedding party. If I need a limo in the future, I will definitely use them!
---
Reviewed on

7/21/2015
Liza W
I have to say one of our best decisions for our wedding was choosing to book a limo through Motortoys. We had one of the big limo buses and it was really nice and large and fit everyone well. There were plenty of spots throughout the limo to store drinks and keep them cold and our driver even had ice ready for us to use. The driver was very professional and got us where we needed to be on time. We did the split day and stopped service for a few hours during the reception which was great because we were able to drive around for a couple of hours after to continue partying and take some people home. I would definitely book Motortoys again.
---
Reviewed on

7/13/2015
Lindsay N
Mortortoys is absolutely amazing. We probably had one of the most difficult wedding transportation plans (steep driveway, no turn around, angry neighbor, and lots of guests to move) and they handled it flawlessly without charging extra. Given our unique situation, they sent out their best drivers and did everything imaginable to make sure that our day was perfect. I would recommend them to anyone.
---
Reviewed on

6/24/2015
Vanessa W
We waited too long to make book our transportation arrangement for our wedding, which happened to fall on the same day as the Kentucky Derby and several Cincinnati-area proms. We were turned down by several companies who were fully booked and were so thrilled that MotorToys was willing to work through our situation and figure out a solution for us. We ended up being able to rent for a shorter amount of time than usually required because we were able to finish up with the vehicle in time for them to use it for proms that evening. Our driver (Craig) was punctual and professional and made sure everything went smoothly on the day of the wedding. Thank you Motortoys!
---
Reviewed on

5/23/2015
Julie T
My husband really wanted to use a limo (vs bus) but we had a huge wedding party because he also wanted to include the ushers in the limo. So we had 20 people and ended up with the biggest Escalade. They told me it fit up to 25 so I figured it would be fine. Well it was incredibly tight. They never told us that there was no trunk room or room by the driver which meant we also had to keep the coolers at our feet. I was disappointed they wouldn't have thought to tell us that given how much business they do. Other than the actual limo, Motortoys was easy to work with and we liked our driver.
---
Service was good, prices are high!
Reviewed on

11/18/2014
Amber S
I did a lot of research based on price and services before we decided to go with Motor Toys. We also used them for my bachelorette party which was a great time. The day of the wedding we had two limos, the first was just a town car limo to pick up just the boys so they could get their pictures done first, the second was a party bus that was going to transport everyone after the group pictures were taken. Because of timing with the photographer, we had to add an a half hour to the party bus time which was almost $90.00. I thought that was really high, but did not have a choice. I confirmed via email with the rep several times on the pickup times. She kept telling me the wrong times, so I finally told her that I need for her to confirm the right times, which she did via email. Two days before the wedding both drivers called to introduce their self and to go over the details over the phone. Both drivers had the wrong time and I had to go over it again with them. The party bus driver was on time and took the route that would have less traffic, the limo driver was not sure where he was going and was a half hour late for the first drop off, which caused everything to be behind for the rest of the day. I might use this service again, but I would make sure that the drivers are familiar with the route. Price was very high.
---
I Highly Recommend
Reviewed on

11/13/2014
Amy K
My wife and I used Motortoys for our wedding weekend. Motortoys set us up with one driver for both days (making it less confusing for us!!!). Our chauffeur was very professional and extremely helpful. He helped my parents and grandparents into the vehicles to make sure they were comfortable. The limos arrived very clean and stocked with cold water and ice in the buckets. Our chauffeur was early each day to pick us up and was quick to respond to any text message while he was waiting. I highly recommend this very professional company. It was really great having one less thing to stress about!!
---
Great service
Reviewed on

10/19/2014
Patrick S
Loved the flexibility of motortoys! We rented a hummer limo for our wedding day and it turned out to be one of the better (and more fun) decisions of our day. The driver was right on time, even though we weren't ready yet. It was great for shuttling everyone around for pictures. We even were able to do a first look before the ceremony by having me (the groom) sit up front and my now wife sit in the back with everyone else. The chauffeur was extremely nice and always held an umbrella for us since it was raining, meeting us at any doorway we were coming from. One of the reasons we went with motortoys was the option to split up the service. We were able to pause while we partied at the reception and resume service when we needed to be taken back to the hotel! A great service!
---
Great service
Reviewed on

10/01/2014
Tricia G
We used Motortoys for our wedding day transportation. They did a wonderful job - the driver was punctual and very professional (and had a sharp uniform), and the bus itself had everything on board that we could have wanted, was well-maintained, and was a very fun way for our wedding party to travel around on the big day.
---
Terry was the best driver ever!
Reviewed on

10/01/2014
The wedding party has been raving about the wonderful limo and driver Terry. He went beyond the call of duty. All 6 bridesmaids and the bride have not stopped talking about how he helped them on and off the limo all night, holding flowers, offering water, drying off the flowers etc. He also introduced himself to me, the MOB in the church parking lot. Very friendly and kind.
---
On Time Service
Reviewed on

9/30/2014
Emily W
Our driver was on time and very respectful of the bride and groom. He drove safely and had fun with our group, he even helped direct traffic while we shot some photos! Would recommend or use again.
---
Above and Beyond
Reviewed on

9/23/2014
Taylor S
Having had our wedding on a weekend that had numerous events going on in downtown, we worried how we would logistically get around the city for various photos. Realizing a limo would be needed, we sought out MotorToys. Our driver not only worked hand-in-hand with our coordinator when she reached out, but he proactively reached out to us to confirm times/date/routes which we planned on. Our driver took the initiative to call the police department prior to our "big day" to see when and where there would be road blocks and detours so he could successfully map out our route/s. Also, since our driver knew he was driving around a wedding party, he had asked the attire. Once informed of our formal dress code, he asked if we would like him in a tux and we happily accepted the gesture. The level of service we received was much more and better than we expected. Friendly chauffeur, clean transport, and punctual arrival truly helped move things along seemlessly on what could have been quite a stressful day!
---
Limo service
Reviewed on

9/23/2014
Driver arrived early to every destination & was very pleasant & courteous. Company was great about follow up emails prior to the day of service.
---
Great service, professional
Reviewed on

9/17/2014
Lindsey H
We used Motortoys for our wedding day (and rehearsal dinner). They were great- on time, professional, good prices, and made it a great experience. I would highly recommended for others to use.
---
Good service and car
Reviewed on

8/23/2014
Lauren C
I liked Motortoys because they had a Rolls Royce offered to rent for the same price as other cars (like a Lincoln Towncar). They were also very accommodating when we had changes in our schedule several times and I never had to worry about their reliability. The driver also texted me a few days before the wedding to make sure I had his number for the day of if there were any issues or changes. The car did smell a bit musty (it was a 1987) and it made my dress smell after sitting in it, but other than that our driver was very polite.
---
Limo
Reviewed on

8/19/2014
Theresa W
The limo arrived at the hotel to pick up the bride and bridesmaids on time (a little early actually) and checked in with us. When we came down to leave the driver hadn't had the a/c on so the car was extremely hot. His driving was "jerky" to the point one of the bridesmaids almost got car sick and we were only in the car for about 20 minutes. He did get us everywhere we needed to go on time.
---
Best Gift from Brother of the Bride
Reviewed on

8/09/2014
Laura H
My brother got me a 20-some person hummer limo for my wedding and it was just an amazing experience. Our driver, Chris, was professional and accommodating in every way possible. He helped us carry everything and dropped us off as close as the door as he could. It was a wonderful addition to a special day.
---
Party bus
Reviewed on

7/24/2014
Crystal H
We rented a Party Bus that could hold 24-25 people. The bus was awesome! He was On time, fun, polite. The party bus was a god send on this hot day. We used it for many things the day of and had a deal where we paid for 12 hrs total. He took the wedding party for pictures then picked up out of town guest at the hotel so those people didn't have to try to drive to a venue in a town they were not familiar with. At the end of the night he helped us deliver flower and wedding gifts to our home. The entire process was easy and we felt it was worth every penny!
---
Great Service
Reviewed on

7/15/2014
Amanda B
We did the stop the clock package and it was awesome! These guys took us everywhere the whole day and we even had some time left over! The driver was great and was on-time at every pick up!
---
Great to work with
Reviewed on

7/08/2014
Lindsey A
The title says it all. I had to totally change-up my limo service (due to an unplanned venue change), and they were so easy to work with, they were able to change their services to meet my needs perfectly. I shopped around quite a bit before booking a limo service- we weren't sure we could really afford it; but we found Motor Toys to have really good rates, and we had a blast in the limo, it was one of my favorite parts of the day! Our chauffeur was really nice, really professional and considerate. Will absolutely be using their services in the future.
---
Excellent & so much fun!!
Reviewed on

7/08/2014
Maria T
Motor Toys is an awesome company! We have actually used them for multiple events which have all been a blast, and our wedding was no exception! We booked Motortoys for my wedding, and it was cheaper to rent them out for the whole day rather than a few hours before hand, so we did. But the cool thing is, we were allowed to 'pause' the time on the limo during the reception (which was 6 hours), and use those 6 hours for another night! We rented the limo bus for our wedding, which was super classy and made us all feel like rock stars. Our driver, Terry, was amazing, he navigated through downtown Cincinnati with ease and got us everywhere on time! He was so sweet and totally receptive of where we needed to go and of our time line. Thank you Motortoys, and Terry, we will definitely use you in the future!
---
Who doesn't love a limo ride?
Reviewed on

6/16/2014
Ariel F
They worked with me on budget because I didn't want to spend a lot. Always responsive to emails and phone calls. We rented a "20 person" Escalade which was well-kept and fully party-bussed out. The only downside was the 19 of us in it - were packed like sardines. It would have been much more suited for 15 or less. Our driver was flexible (we were running late) and got us everywhere we needed to be! He even managed without difficulty through downtown construction, traffic and the Pride Parade!
---
So glad we splurged!
Reviewed on

4/17/2014
Rachael W
A limo was not in our original budget but I'm so glad we splurged a little! We chose to go without bridesmaids and groomsmen (mostly because of family size) and so we only needed to get 3 people in a vehicle at any time. In the very last minute, I decided to surprise my husband by renting the Rolls Royce sedan and it was a huge WOW factor! Our guests loved seeing us arrive at the reception in such a fun car and it was REALLY nice to have just a few minutes alone! Our driver, Terry, was awesome! He was so kind, personable and friendly that it made the whole day a little less stressful. He'd done a test-run of our route the day before which turned out to be a life-saver since one of the roads in the park had been washed out. We'll definitely use the Rolls again for a special night out on the town!
---
Send Message