Home

Nick Carter Photography Inc.
About this Vendor
New York Based Award Winning Wedding Photographer
I am a photographer and videographer with an artistic blend of classic and photojournalistic wedding styles. I have been in business for over 14 years. I offer wonderful images at very competitive prices. Please see my website to view samples, request package prices, or to set up an appointment. Travel worldwide!
Details
Online Proofing, Photo + Video

Hiring Nick Carter was one of the best decisions we made!
Reviewed on

1/09/2013
Alison K
Hiring Nick Carter as our photographer was one of the best decisions we made for our wedding. From the very first communication, Nick was friendly and helpful. He always called or emailed me back right away with answers to every question I had, and made the planning process as... Read More simple as possible. His rates were definitely the best we found by far. We interviewed a few other photographers but no one could come close to Nick's price. Also, he threw in an engagement photo shoot for free when we booked (he honored an expired promotion that had just ended). The engagement shoot was a great way for us to get to know Nick, and get comfortable with him before the big day, and we used those photos for the save-the-date cards. Everyone loved them! Having Nick photograph us was like spending time with a friend. He has such a great, easy-going personality. Nick also has a great reputation with his peers in the industry. Every vendor we spoke to, from our florist to our catering manager, all knew and loved him. He is well liked and respected with everyone who has worked with him. Nick also gave us a great recommendation for a videographer, who we also booked and loved. And last but certainly not least, we received our photos (on high resolution DVDs) in less than a month after our wedding!
---
Fun,not intrusive photographer!
Reviewed on

12/16/2012
Jennifer M
Nick did a great job as the photographer at my wedding. He blended right in with our guests, was not intrusive at all and got some amazing shots of everything from tiny details to sweeping landscapes. His package options are reasonable and flexible, and our albums are... Read More absolutely stunning.
---
Can't wait to see my photos!
Reviewed on

12/03/2012
Amanda G
Nick is a class act. So easy to work with and an eye for detail. he systematically made sure he got all the required shots and then was everywhere during the reception to capture the candid moments. I know he did a fantastic job and I can't wait to see my photos!
---
Reviewed on

10/22/2017
Victoria F
Nick and his assistant Steven were simply amazing to work with on my wedding day!! I felt like I was going to feel nervous and awkward while being photographed, but that was not the case at all ! Nick was calming , professional , creative and FUN ! He made formal photographs a... Read More breeze ! He made me feel like a beautiful bride. At the reception, he blended right into the crowd and I'm positive he got some amazing photographs. I felt like Nick and Steven's personalities meshed so well with our bridal party and it honestly just felt like we were hanging out with a couple of good friends for the night. Thank you so much to Nick for an incredible experience. I can't wait to see our final products !!
---
Reviewed on

10/06/2017
Michelle C
Nick is truly passionate about what he does and that shines through in his work and his quality of service! We made the last-minute decision to book a videographer because it wasn't in our original budget. We were referred to Nick Carter by one of our vendors due to Nick's... Read More excellent work and affordability, and it was by far one of the best decisions I've ever made in my life - I mean that. I say that not only because Nick provided impeccable service and quality throughout our journey, but the incredible video we received, if I didn't have it, would be a huge regret. I'm forever grateful for that! He captured every beautiful moment of our wedding - nothing went unnoticed! Prior to the wedding I told him it was important to me that he capture guest reactions and other moments that we would miss (like my cousin feeding my ring boy French fries to keep him quiet during the ceremony!). Nick recommended that he bring his assistant, Aaron, at no extra charge, to make sure that he could keep the focus on us while capturing all those moments at the same time. I also told him casually over the phone that I decided to book a videographer because 30 years from now I'll be able to look back and cherish the Father-Daughter dance. When I saw how beautifully he captured that moment, it was as if he heard everything I said. He captured the perfect angle and lighting to get all of the emotion. I was floored, fighting back tears while watching that part. Nick was never invasive during the wedding and kept to a true documentary style, without staging anything. At the same time, it felt like he was a friend at the wedding because of how kind, charismatic, and fun-loving he is - he fit right in. Thank you, Nick Carter Photography!!
---
Amazing!
Reviewed on

7/19/2015
Pam A
Nick is such a professional. That is what my husband said from the moment we started working with Nick. He is a skilled photographer, and we are so happy we worked with him for our wedding. We wanted a lot of photos on our wedding day, and Nick was quick, efficient, and gave... Read More great directions. He knew the best places for photos at our venue (Patriot Hills), and he got awesome shots. During the reception, it was as if he was invisible, getting so many photos of guests. Nick is amazing, and he is reasonably priced as well, which is a huge plus! You will love Nick too!
---
Great photographer
Reviewed on

9/06/2014
Jen C
From the moment we met Nick we knew he was going to be our photographer. We did our engagement photos and wedding pictures with Nick and we couldn't be happier. He captured every moment of our wedding for us and helped us to relive the moment. We got some very touching photos... Read More that we never expected him to take as well as great planned photos. He has a real artistic ability and eye for what will make a good photo. His prices were affordable and he got the pictures to us relatively quickly. We can't wait to see our photo album.
---
Amazing!
Reviewed on

9/01/2014
Amanda R
I came across Nick less then 6 months before my wedding. My first meeting with him I could tell he would listen to what my vision was and that he was going to be laid back and easy to work with. The night of our wedding he was taking pictures every time we turned around, he only... Read More took a break to eat. This is his passion and he will make your pictures everlasting! He worked so well with myself and my bridal party everyone was happy!!
---
Nick Carter Photo
Reviewed on

5/01/2013
Cryssteen N
the best
---
Absolutely Love Love Love Nick!
Reviewed on

12/27/2012
Suzann D
I met Nick previously at two weddings prior to mine. By the second wedding, I knew instantly that when it was my turn to walk down the aisle Nick would be our photographer. I would recommend him to anyone and have. His work is fantastic and his pricing reasonable. Nick Carter... Read More was super easy to work with, has a very calm personality and makes you feel at ease. Once again I recommend Nick Carter for your wedding.
---
Highly Recommended!
Reviewed on

10/04/2012
Nancy A
Nick was the photographer for both my wedding and my sister's wedding, and he did an amazing job for both! He made sure to capture every special moment and was completely unobtrusive at the same time!
---
professional and courteous
Reviewed on

8/07/2012
Rai B
Nick Carter was incredible! We wanted a photographer who could work around us, and he did! He was able to capture every moment without getting in the way of our guests.
---
Great photographer
Reviewed on

5/25/2012
Lynn M
Really excellent experience. Fitted in perfectly with my small wedding. Beautiful photographs; digital disc supplied promptly. Made everyone feel good and relaxed for the photographs. Highly recommended.
---
Wedding in Bronxville, NY
Reviewed on

9/08/2011
Virginia H
I have not seen my pictures yet (have only been married a few weeks), but I couldn't wait to write a review for Nick! My husband and I met with three other photographers before booking with Nick. What sold us from the start is his awesome personality and his amazing photos.... Read More Other photographers put pressure on us to book that day and came off like used car salesmen. Nick is very relaxed, responsive to inquiries, and just a pleasure to work with. I was a little upset that it POURED on my wedding day (literally the heaviest rain in the NYC area in decades), but Nick spotted tons of great indoor locations to capture photos. All my friends and family loved working with him the day of the wedding. A friend shot video for us, and Nick was kind enough to include him and tell him ideas for great video moments/shots. Overall, I HIGHLY HIGHLY recommend that you book with Nick Carter... he was an ABSOLUTE PLEASURE to work with!
---
Nick Carter is Amazing
Reviewed on

3/10/2011
Tara G
Nick Carter and his Wife Joy are the most amazing people to work with!!! The communication level can't be beat and the photography and work they do is Unbelieveable!!! Words can never express how much I enjoyed working with and seeing the final outcome of the work they do.
---
Very artistic, short on the business end
Reviewed on

2/01/2011
Justina K
Initially we were very impressed with Nick. We met with him, he gave us a free engagement photo shoot and 8x10. He is a very nice guy, is artistic and has great ideas. We loved that he gave us a digital version of all 400 photos he took at the wedding and did not reserve a... Read More copyright. His prices are reasonable. However, we ordered 2 albums with our package. Our main album and a smaller parent album. The albums took FOREVER! He blamed the album companies, saying they went out business after the economy tanked, but good grief! To make matters worse, he was hard to get ahold of regarding the issue, not returning emails or phone calls. So we did not know our parent album, after waiting a year, was on its way via ups during Christmas weekend 2010 in the midst of a snowstorm. When we got back from vacation, my husband went out with the snowblower and hit a cardboard box that was buried in snow. He brought it in and I discovered that it was the parent album (we picked up the main album months earlier in person). The fancy box that the album came in was destroyed, but fortunately, the album was not marred and the snow hadn't gotten to the pictures. But to my dismay, the photos that were printed for the parent album were not the ones we picked! We spent hours picking photos for that album and a majority of them were not in there!
---
Nick
Reviewed on

1/31/2011
Kimberly S
Nick's prices are affordable and he does the style of photography that I like which is why we booked him. He answered emails quickly. He spent time with us at our meeting looking at every album and option. He allowed us to take things out or packages as well. He called the... Read More day before the wedding with all the details and left it on my vm… I didn't need to call him back because everything was correct. When I arrived (20 minutes late), he was already at PH waiting for my arrival. I felt like we were tight on time so I didn't get my dress hanging up shot or the shoes because I dressed immediately and didn't want to wait for him. So it's not really his fault… I chose to do that. We didn't take pictures up top by the other gazebo but we did get a lot of great shots in front of PH, in front by the clock, in the golf carts… the other gazebo. He was charismatic and got along with my entire family and videographer. I hardly knew he was there. He set up some fun shots and really worked with DH and I. He took a lot of shots I didn't plan on and did a special one with my invitations, flowers and rings (good thing I carry EVERYTHING with me). The best part was when he managed to organize the huge Italian side of my family (just my dad's side… easily 80 people altogether if not more). That was chaos but I think it worked. The book is absolutely gorgeous as well. I have recommended Nick to all my engaged friends.
---
Wedding Photographer
Reviewed on

1/15/2011
jessica b
Nick is great with people. Pictures were quick and painless which was great for me because I hate when the camera is always in my face. He took a wide variety of pictures and got people very involved. His prices were very affordable.
---
NICK CARTER- SIMPLY AMAZING!
Reviewed on

12/12/2010
Janine F
We flew Nick Carter to Mexico to capture our wedding that took place on November 11th at Dreams Riviera Cancun. He and his partner Joy Moyler were AMAZING! They arrived the day before the wedding to capture our rehearsal dinner and our Welcome White Party. They both were... Read More professional and punctual. We couldn't have asked for a better team to capture our wedding weekend. We were happy that they both shared the same artistic vision. They have a great eye for fun, creative pictures. They did everything we asked and more. They made suggestions that we wouldn't have thought of and went above and beyond their contract for the love of photography. Our wedding pictures are absolutely STUNNING! Two days after our wedding we also took part in a TRASH THE DRESS SHOOT with a second dress I brought to Mexico! The pictures they captured are OUTSTANDING. One of the pictures could very well be used for the cover of romance novel. He is such a talented photographer! Within two weeks we were able to see our pictures on his Featured Wedding Section on his website. I visited his studio 3 weeks after returning from Mexico and was able to view every picture that Nick and Joy took. We are in the process of picking our 125 pictures for our wedding album. Nick is so much fun to work with and if you choose him you will not be disappointed!!!!!! If you have any other questions feel free to email me at [email protected] Happy Planning!!
---
THE BEST!
Reviewed on

12/09/2010
Kristen L
Nick Carter is a very talented, fun, creative, and AWESOME photographer!! His eye for detail is incredible, not only when he was taking the photos at our wedding, but when I saw the pictures I was like WOW!!! His work is incredible and I HIGHLY recommend him for anyone who... Read More wants to capture every aspect of their wedding! He does exceptional work! Nick is great to work with and he is friendly and really makes you feel even more special on your wedding day! He was so much fun and my husband and I were so HAPPY to have Nick at our wedding and capturing our special day! I trusted him and had no doubts that our photos would be awesome! THEY WERE! THANK YOU NICK!! Beautiful work! YAY!
---
Beautiful
Reviewed on

11/30/2010
Carol R
Nick was everywhere at once. Beautiful Photos, Amazing Album, Great Price & the most personable man we've met in the "industry"
---
Fantastic
Reviewed on

11/22/2010
Rob P
Nick was wonderful to work with. He's very creative and came up with some great ideas for posed pictures. Guests commented on how nice he was and how well he just blended in while snapping candids.
---
Fabulous work!
Reviewed on

11/11/2010
Lauren N
We have such beautiful pictures from our wedding day!
---
Beautiful Pictures, Beautiful Price
Reviewed on

5/18/2010
Marie M
When we saw Nick Carter's portfolio and heard his prices, we booked him immediately. We liked his style; photojournalistic (unposed shots for us) meets traditional (posed shots for the parents). Nick has a great vibe; he is really laid back and seemed like he'd be easy to work... Read More with. We got about 500 pictures to choose from to make up our albums. Most of them were great. Some of the pictures were a little disappointing: things in the background that Nick should have noticed and moved, missed photo opportunities (there is no shot of my husband and me getting into the car, no shots of my parents and me in front of their home, no shot of the ring bearer and flower girl as they came down the aisle, and moments like those). We didn't want a video, so the pictures were especially important to tell the story of our wedding day. I highly recommend Nick, but don't be as laid back as he is if you want to be sure not to miss out on certain shots. Make a shot list and give it to him ahead of time (even though he says he doesn't need one), and set up a meeting with him to walk through your photo sites the week before the wedding so you can show him exactly what you want. He is a really nice guy and a great photographer; he just may need a small, gentle nudge to make sure you are getting what you want.
---
Nick Carter Candid and Brillant with a camera
Reviewed on

5/17/2010
Carmen R
Working with Nick was a wonderful experience. He is both friendly and professional. He manages the subtle mix of being relaxed and on top of things with graceful aplomb. He quickly assesses the feel and tone of the environment and goes with the flow. He is warm and inviting... Read More and makes everyone feel comfortable. I had a modest wedding but having beautiful pictures was important to me. Nick Carter did an amazing job of capturing the joy and happiness of my wedding day. All my family and friends raved about the exceptional quality of my photographs. I highly recommend him and would love to work with him again in the future.
---
Meet The Owner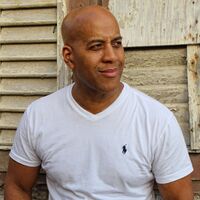 Nick Carter
I have been a full time wedding photographer for over 15 years. I also shoot and edit wedding and music videos, as well as documentaries and corporate events.