Home

Palermo Photo
About this Vendor
Ask me about the city wedding discount!
So few mediums have as much emotional impact as a photograph. Palermo Photo will capture the passion of your life's moments, blending romantic photojournalism and natural, fashion-inspired poses to create memories true to the feeling of the moment, the client, and the message.
Details
Engagement, Trash The Dress
Contact Info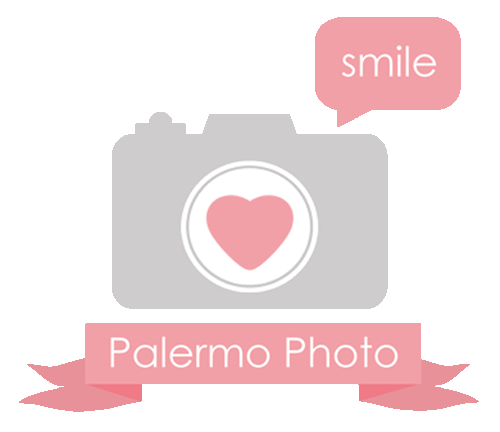 2020 Smallman Street , Pittsburgh, PA
Most AMAZING photographer!!!
Reviewed on

10/01/2011
Nicole B
Maria Palermo, owner of Palermo Photo, is truly a one-of-a kind photographer. Choosing a wedding photographer was really important to us (we LOVE photos). We couldn't ask for anything more from either her photography or her personality. Maria has been absolutely fantastic from the moment we first emailed her to ask about her wedding photography services. She is extremely fast to respond to emails and phone calls. She completely customizes each client's package including personalizing the services, products, style of photos, and types of shots. This customization helps with staying within your desired budget (although we felt her prices were very reasonable). Maria asks that clients complete an online survey to gain a sense of her clients' style and desired types of shots (the survey was really user friendly and easy...I appreciated her attention to detail). She is a lovely person with a great personality, and sincerely cares about her clients. We honestly had so much fun with her during our engagement photo shoot and wedding day. At one point during the wedding day, I was rushing and she was done with taking some photos and asked "what can I do to help you?" She was willing to help with non-photo related things which was so kind. We appreciated her style of sometimes directing us and telling us how to be positioned, but also taking so many in-the-moment photos (many of which are my favorite). Her photographs are gorgeous, creative, and captures genuine emotions. She did a wonderful job capturing how much my husband and I love each other! A few other things that make her unique. During our wedding reception, she set up a laptop with a sneak peak of photos that she took earlier that day for our guests to view. EVERYONE was commenting on how amazing her photos were (and how nice she was). In addition, she gave us a small album of about a dozen printed photos to take home that night. She also gave each of our parents a few printed photos to have that night!! It was such a nice/thoughtful surprise...we took the album with us on our honeymoon so we could keep looking at them. The guestbook (with engagement photos) was fabulous, and we love her online photo gallery. Lastly, we live out of town (5 hrs away) so wedding planning was sometimes challenging, but EVERYTHING related to Palermo Photo was super easy and enjoyable. I told Maria that we will have to travel to Pittsburgh for her to photograph our future babies. You cannot go wrong with Palermo Photo. We couldn't be happier with Maria and she truly is worth every penny!! You will love her!
---
Love the photos!!!
Reviewed on

6/18/2013
Kelly B
I was very happy with the pictures! I love her style of capturing the moment and not having a lot of posed pictures. She did great working with the limited time we had at the church and my huge family with little kids. She listened to what we wanted and was easy to work with. I would definitely recommend her!
---
One of the Best Wedding decisions I made!
Reviewed on

5/27/2013
Maureen L
I absolutely cannot say enough about our experience with Maria and Palermo Photo. I wasn't sure where to start with my wedding photography but I had a pretty clear idea of what I was looking for. I read a ton of reviews on TheKnot and Palermo Photo stuck out as a well reviewed vendor so I checked out the portfolio and met with Maria. It ended up being one of the best decisions that I made for our wedding. Maria's personality and photographic style was a perfect fit for myself and my husband. She put us at ease at the engagement session and we didn't feel silly posing for our photos. Engagement photos were great and we were really excited for our wedding, we were not disappointed. Maria spent almost 10 hours with us on our wedding day and she was amazing. She was unobtrusive, we all agreed that we barely noticed her while getting ready and during the ceremony. She met with me early in the week at the church to scout photo locations, and was wonderfully accommodating with specific shots that we wanted to get. Going through the pictures was a breathtaking experience. Reliving our wedding through her camera was beautiful. The moments were captured so tenderly and naturally, the only shots that looked posed were the ones we posed for! I have no idea how we'll pick the shots that we put into our photo album, they are all so great. Maria was a gem to work with. She never made me feel like a bother, no matter how many questions I had, and I always felt like when I was working with her, I was the only bride on her calendar. She was quick to respond to emails and phone calls and in addition to that, she customized our package to give us exactly what we were looking for. Her personality, talent, professionalism, and passion for capturing the day in a natural manner made her a wonderful choice and I would recommend her to anyone. Hiring her was one of the best decisions we made. You get what you pay for and everyone who warned me not to skimp on photography was right. For the level of service and the quality of her work, I think her pricing is extremely reasonable and would definitely hire her again if we were doing it all over.
---
Boudoir Photo Review
Reviewed on

1/12/2015
I met Maria and her fantastic team for a recent boudoir photo shoot. Although this didn't play any role in my wedding (I've been married for 2 years), I could see how this would be a great idea for any bride! As soon as I walked into the studio, Maria and her team made me feel very welcomed and comfortable. Her hair and make up artists were the best I've ever had. They were spot on with what they thought would look good on me. The shoot was super comfortable thanks to Maria. I was nervous going in, but it all went away as soon as we got started. The results were AMAZING. I was blown away by her work. I'd hire Maria and her girls for any event in a heartbeat. She's so good at capturing personality and the essence of who you are through the photos she takes. I can't say enough about how much fun this was and what a great gift it is to yourself and to your special someone!
---
Boudoir Photos
Reviewed on

12/16/2014
I had Maria take boudoir photos as a Christmas gift for my husband. She was very friendly and enthusiastic, answered emails and questions relatively quickly. She was happy to meet when and where it was convenient for me, to discuss what I was looking for. I feel like her prices were expensive, and I was supposedly getting big discounts because of the holidays (then again, it's almost 25 years since I looked for "bridal photography," so it could be the norm now). Maria's studio was much more sparse than I expected; it felt like a cold warehouse room. When I talked with Maria about the "boudoir session," she was adamant that it was "all about ME" and asked how often I got to feel pampered, with a makeup artist and hair-stylist and photographer all centered on me. That bubble burst when I arrived in a space the size of one of my bathrooms at home, with the two stylists and their respective chairs, as well as two other women getting hair and makeup done and one woman's husband, all waiting in the small space. The two stylists DID do a very nice job on makeup and hair on each of the women I saw, and I would imagine that their pictures looked lovely. I have only seen the untouched proofs on mine so far, but Maria did some beautiful and sexy shots. My husband really likes them. I bought a small album, with 20 pics, and I believe I'll be happy with it. However, it was not the uplifting, focused attention, empowering experience I had hoped for, based on the presale hype.
---
Great photographs, great photographer! Have already recommended Maria to friends!
Reviewed on

12/16/2014
Kaitlyn B
Even though our wedding was only a week and a half ago and we don't have all of the pictures yet, I couldn't wait to give Palermo Photo a review! We had the BEST experience with Maria as our photographer, from the first time we met with her. She was accommodating to our schedules, answered all of our questions (even if I asked some of the same questions more than once), and helped us successfully plan the timeline of our day since we didn't have a wedding planner. As you can see on here and her website, the quality of her shots is amazing and the pictures speak for themselves. I think you do get a feel for what an awesome person and talented photographer she is from the pictures and things on her website and blog; she is down to earth, friendly, and professional all at the same time. My husband and I felt that she would fit in with our family and friends, attitude and personality-wise, which she did, and it made us all much more comfortable and happy during the picture taking process. I have been in some weddings where the photographers have been rude, too bossy, etc., but that is NOT Maria. She toes the line perfectly between being professional, prompt, and efficient, and relaxed, happy (since that is the point of the wedding day!), and friendly. Also, we had several people comment about how they barely noticed her during the ceremony and reception (meaning she wasn't in everyone's way) and she still got great pictures! We cannot recommend Palermo Photo enough. Thank you Maria for an excellent experience!!!
---
Wonderful Wedding Photographer!
Reviewed on

10/29/2014
Lisa M
Maria was the perfect wedding photographer! She provided us with the service she promised. We met with her twice before the big day to go over all the details, and she made sure to make all of our requests happen. At the wedding reception, she even set up her iPad with the pictures she had taken to show all of our guests, which was a huge hit. After the wedding she was very quick in sending us our proofs. All of our pictures turned out awesome! We are so happy with how the pictures turned out and can't wait to show them to all of our friends and family. We are so grateful Maria captured all of our special moments and that we will be able to forever remember our day. We highly recommend using Maria for your wedding!
---
It was like working with an old friend…
Reviewed on

10/21/2014
Tara P
Maria Palermo of Palermo Photo is adorable. My husband and I met with her last year to talk about our October 4th wedding date. I had no idea what to expect, but as soon as we met with her, I knew we had found our photographer. She was easy to talk to and laugh with:)..and her portfolio was beautiful. Maria was recommended to me by another photographer that wasn't able to accommodate our wedding date. After months of trying to schedule an engagement session, we finally settled on a sunny day in August. We were so nervous, but she put us at ease…even getting us to forget that tons of random people we watching us! The pics from our engagement session were perfect and really captured our personalities. On our wedding day, Maria was wonderful. She helped to make the day run smoothly. She even managed to control our rowdy groomsmen:)… I am so grateful to Maria for being so wonderful on our special day. I can't wait to see the pictures…I am positive that she captured the magic of the evening. THANK YOU MARIA!!!
---
Sheer Talent
Reviewed on

10/20/2014
Allison D
Maria is first class all the way. The talent this girls possesses is amazing!! My husband and I had engagement and wedding photos taken by Maria that were stunning. Our family and friends are in awe of her talent. On the big day she took control of the situation and made sure everyone was in the correct place. She gave everyone helpful hints on how to make the pictures look even better. She was an absolute joy to have around and we are lucky to have found her. She comes highly recommended by my husband and I. I have no clue how we are going to decide on a wedding album with all those beautiful pictures!! Thank you for everything Maria :)
---
Maria is the best there is.
Reviewed on

10/02/2014
Kate M
There are no words for me to recommend Maria and Palermo Photo highly enough! From start to finish she was absolutely amazing to work with. Wedding photos were really important to us—we wanted some posed photos, of course, but we really wanted photos that felt like they captured everything in the moment, fly-on-the-wall sort of shots that we could look back on and feel like we were right back at our wedding day. I found Maria through her incredible online reviews, and from the moment I met her I knew she was the right photographer for us. She "got" exactly what we wanted. My husband and I live in New York City and I was somewhat worried about planning things from afar, but Maria made everything incredibly easy and straight-forward. She was always happy to answer questions—she helped me do everything from finding someone to do my make up for the wedding to helping me develop a wedding day timeline. She made sure she knew exactly what we wanted in advance—right down to the small, sentimental items we wanted photos of (which are now among my favorites). And in return she made sure I knew exactly what to expect and what to plan for. On the day of, she was so sweet, unobtrusive, professional, and SO easy going, even when I changed things up at the last minute ("actually, do you think you could take pics of the groomsmen getting ready after all?!"). She knew we wanted to be there to enjoy most of the festivities, so she kept all the posed photos on-schedule, quick but not rushed. She even had an iPad up at the reception with some of the photos from earlier in the day, which was the biggest hit of the night! We absolutely love the photos—we're having trouble choosing which ones to print!—and I can't even count the number of people who have said they're among the best wedding photos they've ever seen. Not only does Maria take incredible photos, she is a pleasure to be around. I seriously feel like I made a friend. My wedding philosophy was to choose my vendors carefully and then put my trust in them and it really paid off, especially with Maria. In summary, YOU HAVE FOUND YOUR WEDDING PHOTOGRAPHER! Maria is the best there is.
---
Wedding Review 2014
Reviewed on

9/30/2014
I have had a horrible experience with Palermo Photo. Maria Palermo (i) did not take the photos at our wedding that she agreed to take--she literally refused at our wedding to take these photos, (ii) she was very abrupt with our guests at the wedding in taking the photos, (iii) she is extremely unresponsive and unprofessional in our dealings with us---every action item with her takes forever to complete, and she is very unpleasant to work with, and (iv) she seems to have no regard for a customer--she is right and the customer is not, and she does not care about your needs or opinion.
---
Fantastic Photographer
Reviewed on

9/22/2014
Amy Jo N
We spent so much time searching for the perfect photographer for our wedding that would help capture our day in a beautiful and unique way. Maria was fantastic to work with. She is super friendly and helped us relax for the photos. Our pictures turned out so well and we get exactly what we were hoping for. We would recommend Maria to anyone looking for a photographer that has an eye for great shots but will also make sure you get all the photos that you want as well. She was amazing! And, also importantly, kept everyone on time and able to enjoy the wedding.
---
Fun, Professional, and Great Results!
Reviewed on

9/13/2014
Maria was nothing short of perfect shooting our wedding day! Posed shots can take a while to get done, but she knew exactly what she wanted at a location she had never seen before, and she got the job done efficiently and with beautiful results. She used her humor to keep things light and was naturally able to put people at ease. The posed family shots were great, but Maria's talent truly shined with her candid shots of the ceremony and reception. She was able to capture every nuance, mood, and reaction of myself and my wife, as well as our family and friends. We will be able to remember every detail of our wedding thanks to Maria! We will definitely be using Palermo Photo for any other event that we would like to be photographed, and will strongly recommend Palermo Photo to other people!
---
Excellent!!!!
Reviewed on

9/06/2014
Megan R
I couldn't be more happier with my decision of choosing Palermo Photo for my wedding day! Maria is the supreme photographer because she is not only friendly and warm, but she is professional, creative, and knows how to take charge. Organizing large bridal parties for pictures with tight time constraints can be a difficult task, but not for Maria! She was able to get every shot while making us feel calm and comfortable at the same time! She has an extremely wonderful sense of humour and calming presence that put all of our nerves to rest on the big day! She is a sheer pleasure to work with and really made me feel like she cared about me on my big day! You really feel like you have a relative or best friend taking your pictures and not a stranger! She was so thoughtful by reminding me to eat, asking if I needed a drink of water, or helping me bustle my gown! When you choose Palermo Photo for your wedding day you will really feel like you are in the hands of a professional and friend! It was the best choice I made for my wedding day because choosing a photographer is one of the most important decisions you will make and I am glad I had Palermo Photo by my side on the most important day of my life! :)
---
Boudoir
Reviewed on

9/04/2014
Mandy S
I had boudoir shots done for the first time with Maria and she was amazing! She and her hair and makeup team made me feel like a model!
---
Boudoir photos
Reviewed on

9/04/2014
I did my first ever boudoir photo shoot with Maria Palermo and I couldn't have been more satisfied! Aside from her outstanding photography, Maria has a wonderful personality. I felt completely comfortable around her and she made the experience fun -- always making sure I was relaxed and having a good time. At one point, I even told her that I felt like we could be really great friends. Overall, I was extremely happy with the quality of the photos and I would highly recommend Maria to anyone!
---
Maria is absolutely fantastic
Reviewed on

8/31/2014
Sarah H
Maria Palermo was my photographer for my wedding, and also I had engagement photos taken with her. Not only is Maria an amazing photographer, but she is also wonderful at capturing candid moments, special moments, and things that you might not think about on your big day. She is also really good at directing you, which is a really good thing, since we aren't all used to modeling for the camera! Maria was very thorough, she even had us fill out a spreadsheet regarding our photo preferences and names of important people. She is also very easy to contact and response quickly, which is wonderful when you are dealing with so many things for your wedding. She is also very knowledgeable in the Pittsburgh area, so she can help decide where the best locations for photos are for your wedding day (and engagement!). She is super friendly and fun, and I couldn't give her a stronger recommendation. She won't disappoint! Her photos are the proof.
---
Awesome wedding photographer!
Reviewed on

8/17/2014
Eileen G
Maria photographed our June 2014 wedding and was completely wonderful to work with. I wouldn't hesitate to recommend her to any of my friends. She is so easy to work with - quick to respond to emails/phone calls, super friendly, and just really knows her business. When I talked with Maria the week before the wedding to finalize all of the details for the day, she helped me think of a few timeline issues that hadn't really occurred to me. I was not the type of bride that had a schedule set for the wedding day in 10 minute increments, so it was a good thing that Maria is so experienced! She really went above and beyond her photographer role to help us think about the day as a whole. Also, the photos turned out so beautifully! I can't wait to make our album, but I know I'll have a hard time picking out photos for it because they're all so awesome. Even though it was about 95 degrees when we were outside taking pictures, we had such a good time doing our wedding photo shoot and couldn't be happier with how the photos turned out. Maria is an excellent photographer.
---
Maria Rocks
Reviewed on

8/05/2014
Erica L
Maria is a professional who is courteous, fun, and a downright awesome photographer. She captured me as a woman in a way that I could never ever imagine. She showed me what I look like but in a way that I couldn't every begin to see myself through my own eyes. Maria rocks!
---
Great!!
Reviewed on

7/15/2014
Elizabeth R
My boudoir experience with Palermo Photo Boudoir was great! Maria made me feel very comfortable and was a great coach along the way. I would highly recommend her!
---
Perfect Valentine's Day Gift
Reviewed on

7/10/2014
Christina S
I purchased Palermo Photo's Boudoir Photo Shoot and was very pleasantly pleased. Maria made me feel super comfortable and told me exactly what to do as I had never done anything like this before. The photos turned out absolutely gorgeous and my husband just loved the photo book I purchased for him as a gift. The hair and make up was wonderful prior to the shoot and Maria's pre-questionairre that I filled out prior to the shoot really helped to let her know exactly what look and direction I wanted the photo shoot to go. It was very tastefully done and I would definitely use Maria again for this type of photo shoot.
---
Look No Further
Reviewed on

7/02/2014
Lauren C
There are many photographers in the city of Pittsburgh, but none have the passion for capturing the beauty of a wedding like Maria. She is a bride's dream photographer. From the initial meeting to the big day, Maria was there for insight, advice, and support. She doubled as a wedding planner, helping us map out the exact timeline for our day. It was so calming knowing that I could relax and let Maria guide us through every detail of our day. Not to mention the absolutely beautiful pictures! We were thrilled with the photos from our engagement shoot and wedding day and we received so many complements on both. Working with Maria felt like we were spending time with a friend, and you can't underestimate that comfort on a usually hectic day. I would highly recommend Maria to any bride, just make sure you have plenty of yummy wedding cookies for her!
---
Wonderful!
Reviewed on

7/02/2014
Emily W
Lauren was absolutely wonderful to work with! I cannot thank her enough for all she did to capture our special day.
---
beautiful pictures
Reviewed on

6/30/2014
Ryan M
Maria made us feel so comfortable and it showed in all of the pictures. She is very creative and took control of the photo sessions so we didn't have to. Lots of fun during the whole process!
---
Boudoir Photo Shoot
Reviewed on

6/28/2014
Rebecca S
Having never done a boudoir photo shoot before, I was a bit nervous but Maria made the entire experience comfortable and fun. I gave the photo album to my husband as a wedding present. He LOVES it.
---
Send Message