Home

Park Place Travel
About this Vendor
We are the honeymoon experts!
Details
Honeymoon Planning, Planning
Contact Info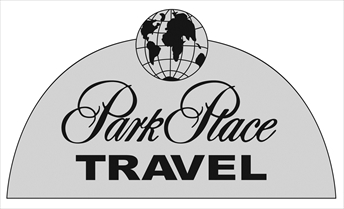 10 West Streetsboro Street, Hudson, OH
Very knowledgeable!
Reviewed on

11/10/2013
Erin U
We utilized Park Place to book our honeymoon and the owner was very knowledgeable about different locations, the seasons for different places, and the types of resorts. She suggested Costa Rica which was a perfect blend of the time of year (fall- out of hurricane range) and also a blend of our favorite hobbies- tropical animals/fish and love of the rainforest. We had a great trip and everything went seamlessly!
---
SOO helpful!
Reviewed on

5/01/2012
Jillian P
We recently used Park Place travel to book our honeymoon. Everything about Park Place was soo helpful and great! Kay really listened to what we wanted out of our honeymoon and organized everything for us. She made sure to give us several pricing options and even let us know when someone she knew had just stayed at a hotel we were looking at - and they had come back with rave reviews!! The hotels Kay booked for us comepletely exceeded our expectations!! We stayed on 2 islands in Hawaii and both hotels were different but very fun. My husband and I were soo busy with wedding planning but Kay made it so easy for us to have a great honeymoon and still concentrate on our wedding details! We cannot thank them enough and cant wait to use them again when we travel!!
---
Wonderful service
Reviewed on

12/27/2011
Kaylyn W
Lori was super helpful planning our honeymoon. The only must haves were a beautiful beach. We gave her our budget and when we need to go and she came back with lots of options for us. We decied on the Riu Palace Punta Cana. The resort was beautiful, beach was perfect and we had an awesome time thanks to her recommendations. Will definatly book through her again!
---
Very Helpful
Reviewed on

12/21/2011
Mary K
My husband and I worked closely with Kay to plan our destination wedding and honeymoon in Oct. 2011. Kay was very helpful and detailed; she gave us excellent suggestions, forewarned us of potential issues regarding the resorts we selected, and kept us up-to-date with information regarding guests and bookings. My only suggestion to other brides is to give them a budget at least $1,000 less than you intend to spend that way you'll have a little left over to enjoy excursions and extras while on your trip. I would highly recommend Kay and Park Place Travel to friends and other couples looking for help planning their weddings or vacations.
---
Wonderful Honeymoon!
Reviewed on

11/03/2011
Irene S
We booked our honeymoon to Punta Cana with Park Place Travel, and we loved it! It was very nice to not have to worry about planning out all the little details of the honeymoon (because when you are planning a wedding don't you already have so many details to worry about) but at the same time to know that everything was already planned out and taken care of for us!
---
Aruba!!
Reviewed on

11/03/2011
kathy s
Park Place Travel planned our honeymoon to Aruba. Lori really knows her business!! She planned everything for us and it was perfect!!
---
Excellent service and lots of knowledge!!
Reviewed on

10/31/2011
Jennifer J
My fiance and I are getting married in May and are right in the midst of planning our whole wedding. After talking to friends and family, they all suggested to call Park Place Travel to take care of our honeymoon plans. Although we haven't even gone on our honeymoon yet, I can confidentally say that this part of the planning process was by far the easiest because Lori at Park Place Travel made it so simple and actually fun! I would definitely recommend using Park Place Travel to book your honeymoon. They are knowledgeable, responsive, and very professional and we will definitely be using them for future vacations!
---
Unforgettable Honeymoon!
Reviewed on

10/24/2011
bethany r
We worked with Kay at Park Place travel to decide on a honeymoon destination. Prior to meeting with Kay we weren't sure where we wanted to spend our honeymoon. She spent time with us and was able to meet us after hours to fit our schedule. Kay helped to find the best resort option for us. We could not have been happier with our trip. We will return to Park Place Travel with all of our future travel needs.
---
Absolutely Perfect Recommendation
Reviewed on

10/10/2011
erick s
After weeks of honeymoon research and web surfing, I decided to contact an expert. Little did I know I would hit a home run with my very first swing. Lori Jerele at Park Place Travel is a true professional and did an exceptional job from A to Z. I initially had no interest in choosing Aruba for our honeymoon but when all was said and done, it was the best Caribbean vacation I have ever experienced. She was spot on with every recommendation; from the beautiful Bucuti & Tara Suites, to the exceptional restaurant advice. I am very critical by nature and will readily point out my displeasure. I can honestly say there was nothing about our honeymoon that wasn't perfect. I can attribute this largely to Lori and Park Place Travel. My wife and I cannot wait to plan our next trip through her.
---
Best Honeymoon Ever!!!
Reviewed on

10/05/2011
Amanda J
Park Place took care of all of our honeymoon arrangements. Things couldn't have been more seamless. We had excellent travel times despite our long trip to Hawaii. They had great knowledge regarding what would best suit our needs and provided custom recommendations. The service from PPT was wonderful and we were free to enjoy a stress-free vacation and relax after the hectic wedding festivities!
---
Easy, Quick, Professional
Reviewed on

9/27/2011
Leslie R
We had a great experience booking our honeymoon with Park Place Travel. Kay listened to our needs and presented multiple options for our trip. We ended up picking a Sandals resort which was perfect. Not only did they help with booking they followed with the professionalism of a 5 star travel agency. Thanks, Leslie and Rob Strachan
---
Great Service and Perfect Honeymoon Experience!
Reviewed on

9/11/2011
Jordan M
My wife and I used Park Place Travel to help book our honeymoon in July 2010. I had used Park Place Travel in the past to help book vacations and cruises, so we wanted to go to someone we trusted and knew would have our best interests in mind! We had a couple ideas on where we wanted to go. We knew we wanted to go to the Caribbean and stay in a beach front resort. Our first choice was Aruba but we knew that there was so many destinations out there, we couldn't make a decision without weighing our options. Lori Jerele and Park Place Travel helped narrow down our destination search to Punta Cana and our first choice Aruba. She laid out the pros/cons of each location and ultimately helped us decide on Aruba! Weighing in the tropical weather during that time we felt safe with our decision. Since we were looking for an All-inclusive resort on the beach, she recommended the Riu Palace and we absolutely loved it. She even set us up in a perfect suite in the top corner of the resort with the best view! The resort was amazing, everything we wanted with great food and drinks, amazing service, and beautiful views. The white beaches, hot sun (on average only about 5 days of rain per year), and fun island to explore helped attribute to easily the best vacation we've ever had. The booking process through Park Place Travel was extremely easy and helped eliminate some stress involved with planning everything else for the wedding! We felt comfortable allowing Park Place Travel to set everything up for us. It was a great benefit having them take care of everything - flight, resort, transportation - without having to stress about booking each separately and on our own. We highly recommend using Park Place Travel for all vacations, especially for a honeymoon!
---
AWESOME AND EFFICENT
Reviewed on

8/03/2011
Lyndsay L
Park Place Travel did an amazing job with finding our perfect honeymoon! The stress of planning wedding doesn't leave much time and we went to Park Place last minute with an idea of where we wanted to go and they had us booking our honeymoon within hours! They really listen to everything you want and except out of your experience. They did a great job and my husband and I were very pleased with their services.
---
From Beginning to End- 5 Star Service ALL the Way!
Reviewed on

7/15/2011
Cecilia G
My husband and I used Park Place Travel to book our honeymoon to Punta Cana and they were truly amazing!! I first heard about them through my hairstylist who goes on vacation at least 3 times a year with many of her co-workers and she HIGHLY recommended Park Place Travel. So when it came down to finding a honeymoon destination, I decided to give them a shot and I'm so happy I did:) I usually don't book vacations through travel agencies, so I was a little hesitant in the beginning because I just had no idea what to expect. But let me tell you… from beginning to end, my experience with Park Place Travel was sooooooooo wonderful! The WHOLE experience was stress and hassle free and that in itself was great! Lori, our travel agent was amazing. I loved her honesty and her promptness. Before going to Park Place Travel, I had a resort in mind in Mexico but Lori came back with some other options and recommended Punta Cana due to the fact of the days that we were going for and our budget. She was straight forward and knew that for what we were looking for not only would we get more bang for buck but that we would enjoy our resort in Punta Cana and she was right, our resort was beautiful and we had such a wonderful time:) I definitely would recommend Park Place Travel to anyone and everyone we know!
---
absolutley wonderful!!
Reviewed on

6/13/2011
Amy M
I went through Lori Jerele at Park Place Travel for my honeymoon and couldn't have had a better experience! Going through the websites is overwhelming and there is so much to read up on for every resort! You don't really know for sure what you are signing up for. That is when I was referred to Park Place Travel. We told Lori what we were looking for and for what price and she quickly responded with a list of different options that fit our criteria. In one day she filtered out the hundreds of resorts listed online and gave us the ones that were exactly what we wanted and would have enjoyed.... it would have taken us WAY to long had we done it ourselves. With all of the stress that came with planning the wedding it was so nice to "hand" this off to someone having TOTAL confidence we would be happy with the end result. The resort we stayed at was beautiful and they did such a great job listening to what we were looking for and finding a perfect match for us (Majestic Elegance, Punta Cana)! Also, it was comforting to know that we were out of the country and had a direct line to call if we had a problem with anything, not a general 1-800 customer service line with a wait. My husband and I plan on using Park Place Travel for any and all trips from here on out. They truly made traveling so easy and worry free!
---
Stress-Free Honeymoon Thanks to Park Place Travel!
Reviewed on

4/28/2011
Megan S
When we were planning our wedding back in 2004, I knew I didn't want the headache of planning a 5-star honeymoon on top of it. So I turned to Park Place Travel to plan the honeymoon for me! We knew we wanted to stay at an all-inclusive somewhere in the Caribbean but that was as much as I knew myself. Thanks to Lori at Park Place, she found us an amazing all-inclusive resort in Punta Cana, Dominican Republic. We booked our trip through Park Place and had everything handled - airfare, lodging, meals/drinks, and ground transportation. Our honeymoon was completely planned thanks to Park Place. Now fast forward to three weeks before our wedding and honeymoon. Hurricane Jeanne rips through the Dominican and left our hotel standing but not much else - including the beach. I was working close to 60 hours a week at the time and barely had time to think about the wedding, let alone the honeymoon. Lori calls me and explains what happened and tells me that since we had paid for trip insurance, she could move our honeymoon to another location. I told her to go ahead and I completely trusted her in choosing a new destination. Not even 24 hours later, she had us rebooked at Aventura Spa Palace in Riviera Maya, Mexico. We had an amazing vacation! The resort was beautiful and everything we needed was right there. We enjoyed spending almost everyday poolside, just relaxing after the busy few weeks we had before the wedding. It was a completely stress-free thanks to Park Place Travel. Fast forward six years later to 2010. We decided to take one last amazing trip, just the two of us before starting our family. We had our hearts set on Kauai, Hawaii. Even though we now live all the way out in Portland, Oregon, I still called Park Place Travel to book our trip. Once again, Lori found us the perfect hotel and also booked our airfare and rental car for us as well. It was a fabulous second honeymoon! I would recommend Park Place Travel for any type of honeymoon you want to take. They know what they're doing! First class, 5-star service all the way.
---
Top Notch Travel Agents!
Reviewed on

4/05/2011
Brittany L
We used Parked Place Travel to book our honeymoon, and they were great! Not only did they help us to book a ski trip that immediately followed our wedding, but they worked with us to book a longer trip the following summer. The travel agent took the time to get to know us and our interest and was able to give us really specific recommendations talk specifically about places that she had been and where we could get the best value. Futhermore, our agent followed our trips closely and provided us with updated information along the way to prepare us for our trip.
---
Great service!
Reviewed on

3/16/2011
Megan C
When planning my wedding in early 2010, I called Park Place to ask them for suggestions about my honey moon. Everyone was extremely friendly and they promptly sent me information in the mail to help with my decision. When my fiance and I finally decided on Hawaii, Park Place took care of all the flights, hotels, entertainment, transportation, etc. They made it extremely easy for me to get this part of the planning process done. I definitely plan on going back to them again!
---
Park Place Travel - Stress Free Honeymoon!
Reviewed on

3/14/2011
Alexander P
My wife and I used Lori Jerele at Park Place Travel to plan our May, 2010 honeymoon in Costa Rica. She did a fabulous job helping us plan one of our most important vacations of our lives! Not only did using Park Place make it easy to book the trip in one step, but the resort she helped us choose (Paradisus Playa Conchal) was excellent, and we received a great deal on their Royal Service Honeymoon package. She was able to pre-arrange transportation to and from the airport, access to exclusive parts of the resort, excursion options, and much more. It was so nice to be able to enjoy a worry-free honeymoon, especially after all the stress that planning a wedding requires! We highly recommend using Lori and Park Place travel. Alex and Alice Pratt
---
Park Place Travel planned the PERFECT honeymoon!
Reviewed on

2/25/2011
Christina M
We would like to thank Park Place Travel for the great deal of help deciding on where to go. With us living out of state, they were very helpful and accommodating to our needs. The suggestion of Excellence Punta Cana was great. The resort itself was amazing. Great food, great service. The resort was very well kept and all of the staff were kind and happy to have us. Our ride to and from the airport in Punta Cana was prompt and on time. We will definitely be using Park Place Travel for future vacations and will recommend them to any and everyone we know.
---
Send Message