Home

Party Perfection Weddings + Events
About this Vendor
We specialize in Making Your Day!
Your love story is unique, and so should your wedding day! Wedding planning is fun and exciting but can also be stressful and overwhelming. We love getting to know our couples and help them navigate planning and we handle the not-so-fun parts of wedding planning like set up, breakdown, logistics and vendor management, while scheduling and facilitating all the fun parts like tastings and tours. Hiring a planner is the best gift you can give yourself! Let us help you enjoy your wedding day with those closest to you instead of worrying over details.
Details
Engagement Party, Getting Engaged, After Party, Rehearsal Dinner, Rehearsals + Parties, Ceremony, Cocktail Hour, Day After Brunch, Reception, Rehearsal, Wedding
Destination Wedding Packages, Destination Wedding Planning, Destination Weddings, A la Carte Wedding Planning, Budgeting, Day-Of Coordination, Full Service Wedding Planning, Honeymoon Planning, RSVP Tracking, Se Habla Español, Wedding Website, Planning

Contact Info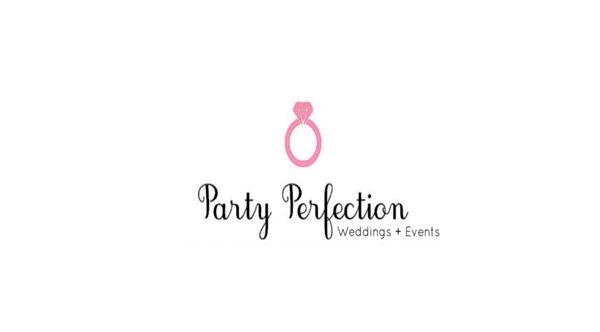 BEST WEDDING PLANNER EVER!
Reviewed on

8/09/2013
Angerlique B
Where do I start? Geneva (Party Perfection Weddings+Events) was seriously an angel. Being out of state was hard as it is, and I am a VERY picky bride, but she was AWESOME. Pre wedding she helped me with finding great vendors for low prices and always answered all my texts and... Read More calls promptly. Geneva knew my theme and even would text me when she found deals on things I was looking for, as well as saved items from another wedding for me to use that matched our theme perfectly. Now on the wedding day, it was raining right before and right after the ceremony (which was outside). Geneva still pulled it off to make our wedding beautiful. With the strong winds our arbor was still able to go up with some minor tweaks that Geneva thought of. She seriously has a solution for everything. I had an issue with my flowers and Geneva made sure I got exactly what I asked for. Throughout the ceremony she was so attentive and was on top of everything. I can honestly say if it wasn't for Geneva our wedding would have been a wreck and I would have gone into panic mode. It was raining right before the ceremony and poor pregnant Geneva stayed out in the rain and made sure everything was in place to go. Rain or shine Geneva can do it! People from my wedding are still complimenting on how amazing Geneva did and it is almost been a month. I could have not asked for a better wedding planner she was organized, attentive, friendly, and handled my "bridezilla" moments well. I gave her 5 out of 5 but if I could rate her higher I would!
---
Wedding Planner!!!
Reviewed on

7/27/2013
Alexis P
Geneva was great leading up to and on my wedding day. Planning from another state can get tricky but Geneva was my eyes for anything New Bern related that I needed or even wondered about while planning my day. She answered all my questions and made my day stress free! I thought... Read More her prices were also extremely fair and for what she did, I would pay it again in a heartbeat! Thanks so much Party Perfection and Geneva!
---
Totally saved me!
Reviewed on

3/26/2013
Heather S
Geneva Nelson and Party Perfection were absolutely my saving grace on the weekend of my wedding! I hired Geneva late in my planning process as I originally thought I would be able to do it all myself - man was I wrong. As I had already arranged a lot of my vendors and started... Read More all DIY projects, we decided that the Party Perfection "day of coordination" package was most suitable for me. From the first time that we met, Geneva was eager to help me out in any way possible from decor feedback to checking with my arranged vendors to make sure everything was taken care of. She went over and beyond on the day of the rehearsal and always had a way to fix any obstacle that was thrown our way. On the big day I knew that I could depend on Geneva to take of anything and everything and made it a pleasurable experience for us, our family and our guests.
---
Reviewed on

12/04/2017
Katie P
Geneva and her team completely exceeded all of our expectations, and made our wedding day a day that we'll never forget! We've had so many guests tell us that our wedding was the most beautiful wedding they've ever been to, and I attribute that to Geneva's attention to detail... Read More and experience!!!
---
Reviewed on

10/29/2017
Ashley M
I had the pleasure of working with Haley at Party Perfection Weddings + Events in the weeks leading up to my wedding, and she did everything to make our day run smoothly. I was an out-of-state-bride, and after considering many different wedding coordination companies, I chose... Read More Party Perfection based on their experience and reputation in the Crystal Coast area. Haley has experience with many different local vendors, so I knew that I would be in good hands. We kept in touch via email and phone calls since I was unable to meet with her in person due to being out-of-state, and she was right on top of keeping in touch with all of my vendors. She was willing to meet with my mother when needed, and after each meeting my mother gushed about how sweet and together Haley was. She assisted with rehearsal coordination and well as the logistics of our big day. She is such a calming presence, which is especially important on your wedding day for all parties involved. I will forever be thankful for all the effort she put into our day. If you are considering using them for your event, do not think any longer and book them immediately, you will not regret it!
---
Reviewed on

10/27/2017
Jacqueline S
When it comes to weddings these ladies know there stuff!! I had the pleasure of working with three of these lovely ladies for my wedding! Geneva helped me get my vision for my big day off the ground. Let me tell you she knew exactly what I wanted and more!! Haley was there for... Read More me through the end and made sure everything was flawless!! Valerie was there the day of the wedding and if you have kids be sure to ask for her to help attend she rocks with children!! Haley not only took the stress off if me but my mother and mother-in-law too!! By the end of it all they feel like family and to me that makes it even better!! #staycalmhireaplanner these ladies won't let you down!!
---
Reviewed on

10/27/2017
Ashli W
Alex and Geneva were an absolute dream to work with! We used Party Perfection for day of coordination which included a ton of help leading up to the day, rehearsal coordination and a fully stress free wedding day! I could never thank them enough for all their hard work, along... Read More with Valerie, Alex's help on the big day. They did amazing and made the day so stress free and helped our wedding turn into a dream come true. We are so thankful to have had them as a part of the start of our marriage journey!
---
Reviewed on

10/26/2017
Haley Thomas was our planner and perfection is what we had! Once she had the list of vendors we had contracted, she took control and my daughter's wedding was better than we could have imagined. thank you, Haley , for making it memorable!
---
Reviewed on

10/25/2017
Nancy N
Having read so many of the reviews for Geneva Kolb and her staff, I agree 100% with all the praise given to Geneva and her staff at Party Perfection. Being relatively new to New Bern, this mother of the bride did not know where to start finding the best vendors in the area, so I... Read More asked others whose daughters had married here. Our daughter lives in Charlotte and had few weekends she could be here to be in the search. So, Mom and Dad set out on our mission. We heard about Geneva and made an appointment for the first weekend the bride would be in town. Merritt and I knew right away that Geneva was our perfect match. Geneva made recommendations for our vendor team. Over the following months, Geneva calmly and professionally guided us through all the planning with incredible skill. Every weekend Merritt could be in town, Geneva made time for us and managed to set up appointments with our vendors so we always accomplished as much as we possibly could over that brief time period. On wedding day, Geneva and Haley met us at the front door of the club and from the moment I stepped inside, I knew everything was perfect and was able to enjoy the reception knowing that everything was as the bride hoped it would be. As a professional event planner myself for 13 years, I know how many details there can be, and Geneva and Haley took all the stress and late nights worrying about things off us. I agree with other reviewers, if you have a budget, your first hire should be Geneva and her staff. They are truly the very best of the best!
---
Reviewed on

10/09/2017
Stephanie B
One word: AMAZING! I had the pleasure of working with Haley during planning, and she always made herself available to talk any time I needed to. Day of, Haley and Valerie made sure every detail was like I had envisioned! Very professional and all around fun to work with! I... Read More love the party perfection team!! xoxo
---
Reviewed on

9/25/2017
Kelly J
Geneva is the ABSOLUTE BEST wedding planner there is! I could NOT have done my wedding without her! She is there for you day or night anytime. She listens to what the bride wants and makes sure that happens! She took ALOT of stress off of me. She is very calming. I can not... Read More thank her enough for all she has done to make my wedding the best day of my life!
---
Reviewed on

9/22/2017
Charlene E
As the mother of the bride, I highly recommend hiring Geneva. I was able to enjoy the entire day because the Party Perfection team took care of every thing. She also made some great recommendations leading up to the wedding weekend. I am so thankful for Geneva and her team.
---
Reviewed on

8/16/2017
Leanne S
Geneva and Haley were beyond words fabulous on the day of our wedding. They bent over backwards to be sure all ran as smoothly as possible for our outdoor event on a very rainy Saturday. Choosing Party Perfection was hands down the best decision we made in the wedding planning... Read More process. Thank you, Geneva!!!!!
---
Reviewed on

11/09/2016
Allie C
Jeremy and I could not have enjoyed our day more! So thankful we met Geneva and had her guidance and help throughout the planning process. After being in several chaotic weddings I vowed mine wouldn't be like that. We were able to relax knowing that the Party Perfection team had... Read More it under control. They had socks for my father in law after he forgot his and we somehow misplaced our cake server and she actually had a spare with her!!!! She was one step ahead and worked seamlessly with all of our other vendors to make our day perfect. Don't get married without them!!!
---
Reviewed on

10/18/2016
Stephanie M
With Hurricane Matthew churning off the coast for my daughter's wedding, Geneva called and said we needed to talk about Plan B. Thanks to Geneva's hard work, we were able to move the wedding up one day with only 4 days to do it in. My friends could not believe that someone... Read More could coordinate and get all vendors to agree to do this! She took all the stress away, contacting each vendor and ensuring everything that had been originally planned could be done with the change in date. This allowed my daughter and her future husband to have the wedding they had planned for and dreamed of for months at the romantic venue that had picked. Even without the hurricane, I would have been impressed with Geneva's professionalism. She ensured table linens and decorations were placed exactly as we wanted, she communicated with vendors throughout the evening to ensure the wedding moved smoothly along, and enabled me as mother of the bride to thoroughly enjoy this special day without any worries. Geneva has great relationships with local vendors, steering us to reliable folks and she was great answering questions we had. If you are planning a wedding in the New Bern area, hire Geneva without a moment's hesitation. You won't be disappointed!
---
Reviewed on

4/10/2016
Sooo... I was one of those brides who was sure I could plan my wedding by myself! I soon realized that if I intended to have a life outside of wedding planning I needed to hire some help. Luckily a friend of mine ( who was smarter than I and hired Geneva from the beginning)... Read More suggested I talk to her. As soon as we met, I felt a weight lifted off my shoulders. She has obviously done this for a while because every thing I mentioned, she had a solution for. She literally gave me bite sized task lists along the way so I didn't get overwhelmed. When I mentioned to some of my already hired vendors that I had hired Party Perfection, even they were relieved and reassured me that I made a great choice. I was still very much in control of my wedding and planning but I had that peace of mind that nothing was overlooked! She even went over my contracts I already had with vendors and pointed out issues and negotiated some discounts. She also saved me a ton of money by loaning us some of her items. Her and her team totally rocked out my wedding day. I seriously had no stress. Even my hairdresser commented I was the calmest bride ever and that is completely attributed to having hired a pro and taken her suggestions for other vendors. If you are wondering if having a planner is worth it... YES! Every single penny. Huge THANK YOU to Geneva and the Party Perfection team!
---
Meet The Owner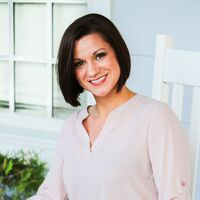 Geneva Kolb
How many people get to say they have their dream job? I am one of them. There is no greater satisfaction than making a couple's wedding day perfect and just as they imagined. It is such a blessing to do what I love and meet amazing couples and vendors along the way. I got my start in events working for a catering company in Phoenix, Arizona while attending college. As I worked more closely with clients and weddings I knew that is where I wanted to focus. When I returned to North Carolina I couldn't find the job I wanted, so I started Party Perfection Weddings + Events in 2008.