Home

PartyZone Productions
About this Vendor
Louisville Wedding DJ, Lexington Wedding DJ
PartyZone Productions creates the perfect reception for you. We do that by customizing each event for your needs and desires. You invite the guests, we'll host your reception in elegance all while throwing one incredible party! Give us a call today to schedule an introductory meeting.
Details
Classical, Country, Disco, Hip-Hop, Jazz, Pop, R&B, Rock, Latin
Ceremony, Reception, Wedding
MC Services, Recorded Music, Sound Equipment, Music
Contact Info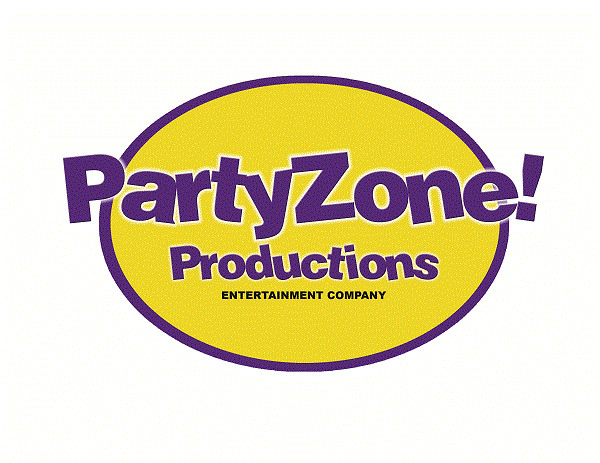 Reviewed on

11/03/2016
Elizabeth M
They kept the dance floor packed all night long!!!!!!!!!!!!!!!!!!!!!!!!!!!!! I had played with the idea of getting a band, but in the end, a band wasn't the practical choice for our wedding. It amazing how things work out because having a DJ I think made our wedding reception a... Read More true party, that we could customize with songs that held true meaning to my family and friends. It really made for some great moments that I will remember forever! All of my guests said that our DJ was awesome! I agree. The music selection was phenomenal, Cory Leonardo was great, he took music selections from me and filled in his own selections to match. I was emailing him just days before the wedding with song requests. He also MC'ed our event, which was very helpful in terms of keeping the reception flowing and keeping guests informed on minor logistics. He also played the music for our ceremony. The music flowed well together, there were no awkward breaks in the ceremony music. He also provided discrete mics and speakers so our guests could actually hear what was being said during our ceremony. You will not be disappointed with Party Zone!!!
---
Best Party Ever!
Reviewed on

10/21/2013
Katie
Cory was great to work with from start to finish. We chose to have the special first dance song made for us, where our vows were recorded and played over sections of our song. Everyone loved it and had never heard of anything like that. We really enjoyed listening to the song... Read More again after our wedding too. Cory did a fabulous job DJ(ing) our wedding. The dance floor was packed all night and he even stayed later because guests didn't want to leave! We made a list of songs we liked, our guest requests and also a do not play list. He played a lot of our requested songs but really knew the right songs to play at the correct time. He took our likes into consideration and the mood of the event and made the best decisions possible to keep the party going. Most importantly, he walked my fiance and I through the entire night in our meeting two weeks before. We determined a game plan of what would happen when and also he provided great insight on how best to set up the room. We moved around our entire floor plan based upon his suggestions and his changes really made a difference on the efficiency of the space and enhanced the inclusive/welcoming feeling we wanted for our guests. I think at some point every person made it to the dance floor, even those who "hate" to dance. After that meeting we felt so much better about how the night would work and all questions and concerns were answered. Just listen to his advice and you will have a fabulous party!
---
Burns' wedding 2012
Reviewed on

9/12/2013
The best DJ! Both families really enjoyed the music selection I do not have one complaint! They made my reception perfect!
---
Reviewed on

7/12/2017
Elizabeth J
PartyZone provided the DJ services for my recent wedding in French Lick, Indiana. They were AMAZING. Kept the party going the whole time!!! They are so professional & dependable. Cory went through the whole reception timeline with me & helped me organize the reception. He was... Read More great to work with & the Djs were so kind & fun! We've had so many guests comment on how GREAT the music was at the reception. The dance floor was packed the whole night. They were able to match the mood of the evening with the music perfectly. I have no doubt that I will be recommending their services to all my friends in the future!!!! They provided an awesome party to make our day that much better!!!
---
Reviewed on

6/11/2017
Hannah G
Alec Leonardo who I believe is the son of Corey, the owner of Party Zone Productions, was my wedding DJ. He was absolutely amazing. Extremely professional and had the dance floor packed the ENTIRE night. I had so many people tell me that it was the best wedding they had ever... Read More been to. He created such a fun environment. He is such a talented DJ. He can get a feel for the crowd and he knows what to play to keep people dancing. He also was great at communicating leading up to the event and had a few really helpful suggestions for the order of events at the reception. He was an absolute blast to work with. The best DJ I have ever heard! He does events other than weddings as well. If you need a DJ for any type of event, contact him! You will not be disappointed!!
---
Reviewed on

4/25/2017
John E
Incredible value, especially for the services provided. We used Cory and PartyZone for music, lighting and pipe and drape. Having one vendor to provide these services in a simple package with no gimmicks and great prices made selecting them an easy decision. Cory planned out... Read More the timing of the evening and did an amazing job of keeping the party going and that everything ran smoothly. Meet with Cory before you sign with anyone else.
---
Reviewed on

12/14/2016
Kaitlynn K
Cory came highly recommend from numerous people and companies we worked with for the wedding. From day one I knew he was man for the job. He was professional and definitely knew how to MC a wedding. The reception flowed smoothly from first dance to cake cutting to the last dance... Read More of the night. There were no gimmicks, hidden fees, or surprises. I highly recommend him for anyone planning a wedding. Plus we and the family loved the personalized first dance song!
---
Reviewed on

10/31/2016
Stacey T
PartyZone Production is TOP NOTCH!!! These guys brought the party and everyone talked about how much fun they had dancing the night away. I was particularly happy with flow of the reception and the communication on our preferences and activities we planned previously in our... Read More meeting. Really was a highlight to our wedding day and I highly recommend them to all who want professionalism and to also have a great time!
---
Reviewed on

10/30/2016
Stephanie B
PartyZone Productions was a wonderful asset to our wedding team. Corey and his team served as our master of ceremonies and basically our timekeeper! He helped us flow seamlessly from one element to the next and helped us to organize our night in a way that made the most sense... Read More and kept our guest entertained. Our favorite part of the night was "the newlywed game" which generated tons of laughs and lots of fun conversations later! :) We added on a monogrammed gobo that was custom made for us and looked perfect, just the right touch for a big empty wall. We loved all the other optional add-ons and our mind was spinning with the endless possibilities! Corey did a great job helping us narrow down what we really wanted or needed. He also made some great suggestions for key songs. We came in with a few we liked but weren't sold on and he helped us choose ones that were just the right fit for us. The best complement I can possibly give is that family and friends stopped us that night to tell us what a great DJ we had and asked where we found them.
---
Reviewed on

10/11/2016
Chelsea K
Corey was excellent to work with from start to finish! He is very professional, yet he knows how to get the party going. My guests were dancing all night long and even chanted, "One more song!" repeatedly at the end of the reception! He was also very accommodating. I work weird... Read More hours, and he met with me on a day he normally has off to go over everything before the wedding. I appreciate everything he did to make our night extra special!
---
Reviewed on

9/26/2016
Nicole A
AMAZING!!!! I couldn't have picked a better DJ for My wedding. they kept us dancing and kept everything flowing through the entire night. I cannot say thank you enough. we truly appreciate everything!
---
Reviewed on

9/25/2016
Jessica B
Great experience overall. Partyzone took away all the stress and worry of planning a wedding and reception. Our ceremony and reception went off without a hitch! We wouldn't change a thing! They did an awesome job!
---
Reviewed on

8/02/2016
Kayla K
Cory at PartyZone was our main contact and DJ for our wedding this past weekend. He was AMAZING from the first meeting to the final hour of our reception. Very friendly, professional, knowledgable, and accommodating to our wishes. We wanted our guests to have fun and Cory HANDS... Read More DOWN was a big part of making our ceremony and reception a success. Would use him again 10 times out of 10 and would recommend to anyone getting married or needing a DJ for an event! Thank you for making our dreams come to reality!!
---
Reviewed on

8/01/2016
Leah H
Awesome! Shawn Went above and beyond to make my ceremony and reception the best day ever. Ceremony music system broke day of the rehearsal dinner and I called shawn panicking, and he went out of his way to find a speaker system. Drove to lousiville from another state saturday... Read More morning to pick it up, set it up, and had it rolling smooth by ceremony time. He wasn't even supposed to do the music at the ceremony but made sure to make time to be there and scatter his wedding schedule, just so I could have the perfect day. Also, he did the best job in the world at getting a dead crowd so get up and dance all night at the reception. Would higgly recommend. Great prices and one of the nicest guys you'd meet.
---
Reviewed on

7/12/2016
Rebecca G
We used Partyzone for our wedding and they were amazing! Corey was our dj and he did an outstanding job. We had a lot of compliments on his dj style and ability to encourage our guests to dance regardless of their age!! Thank you for making our day amazing!!
---
Reviewed on

7/06/2016
Katie B
Party Zone did a fantastic job! The energy was great and they did exactly what I asked… keep people on the dance floor all night long.
---
Reviewed on

6/28/2016
Kassondra G
Absolutely loved them! Would use them again!
---
Reviewed on

6/21/2016
Professional and communicative- plus one of the BEST DJ's in town! Met with him at the venue and in his office where he had everything laid out with a timeline and offered ideas. I was able to give him my list of songs and our reception was so much fun! All of our guests... Read More commented on the music and we danced all night long. Highly recommend Cory Leonardo and PartyZone Productions.
---
Reviewed on

6/16/2016
David J
Cory was awesome! Our wedding could not have gone more smoothly! Cory does more than just stand up there and play music while people dance, he turns your big day into a production that he customizes to how you and your spouse hope for it be. My wife was thrilled with Cory and... Read More our friends and family could not talk enough about how much fun our wedding was thanks to Cory and Partyzone Productions!
---
Reviewed on

5/20/2016
Rachel S
Cory was absolutely by far amazing. I found him when he was the DJ at a friend's wedding. My guests loved the music he played and they said everything ran so smoothly.
---
Reviewed on

5/19/2016
Cory- Thank you so much for making our special day/night go so smoothly and entertaining! You were awesome! We have had so many of our guest tell us how great the dj was and they dance all night! There aren't enough stars for this rating!! Awesome awesome!!!! Thank you again,... Read More Kat and Rachel Speed :)
---
Reviewed on

4/16/2016
Kristen M
They were awesome!!! Would hands down choose them again for any event I may have in the future! My wedding and reception was the great and most fun nights I've ever had!!
---
Reviewed on

3/14/2016
Jenny W
Cory was the best DJ we could have had for our wedding. He is both personable and professional and he kept the reception on schedule and fun. Would highly recommend partyzone as your DJ
---
Wedding
Reviewed on

12/01/2015
Cory and Shawn were incredibly easy to work with and more than willing to make suggestions to ease the planning process.
---
PartyZone Productions was AWESOME!
Reviewed on

11/23/2015
Courtney R
I recently used PartyZone Production for my wedding and they did an amazing job! Cory was our DJ for the evening and he exceeded all of my expectations. He knew just what to play to keep the party going, the dance floor was full all night long! I would 100% recommend Cory and... Read More his team to anyone! He was very professional and very easy to communicate with leading up to the big day. Highly recommended!
---