Home

Perfect Limo Service Inc
About this Vendor
Over 30 Years of Experience!
Perfect Limo offers a uniquely developed "Perfect Wedding Experience." Our staff is dedicated to making the entire wedding process, from booking until we drop you off for your honeymoon, the best experience possible. Let one of the most experienced companies in the industry handle your special day.
Details
Limousine + Sedan, Shuttle Service, Transportation

Contact Info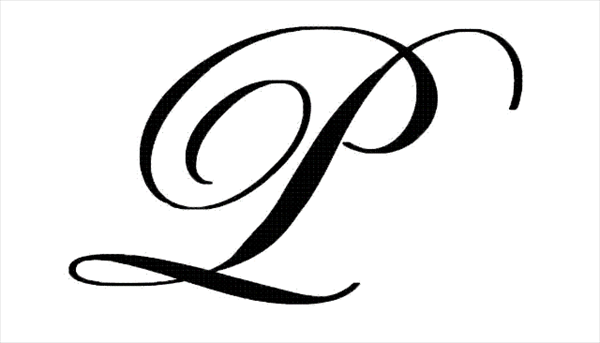 Reviewed on

12/29/2017
Raina P
Perfect Limo was so easy to book for our 12/9/17 wedding. They were professional and helpful from day 1. Fast forward to the wedding day, there was a snowstorm! Perfect Limo called my dad the morning of the wedding to inform him that the escalade limo I had booked was running... Read More late due to the weather and that they were sending a brand new party bus for no additional cost. I had ZERO stress because of their attentiveness & professionalism. The party bus was clean and stunning. It was right on time, the driver(s) were so professional and awesome, and most importantly, they got us from point A, to point B, to point C safely in the snow storm! I highly recommend Perfect Limo. Everything was top notch - from the staff to the vehicles. Thank you for helping my wedding day run seamlessly!
---
Reviewed on

10/31/2017
Reinaldo S
Wedding arrangements were made in rush mode (3 weeks), due to unforeseen change of venue after hurricane Maria struck Puerto Rico. Perfect Limo staff exhibited superb professionalism during the entire coordination and execution of the wedding in New Jersey. During the day of... Read More the wedding, the information about the driver's location and status were texted to me on a continuous basis. Their drivers were super courteous and friendly. Their performance can be summarized in one word, flawless!!! Thanks Perfect Limo for making this day such a memorable one!
---
Reviewed on

9/20/2017
Jenny D
My husband and I were one of the first weddings to use the new large party bus this June (2017), and we loved it! It was clean, and spacious. We wanted to all be together for the trip from the church to the reception hall. The staff was extremely attentive, and the dispatchers... Read More were fun and easy to work with. We even got a discount to use them again for the trip to the airport for our honeymoon! I would recommend Perfect Limo to everyone!
---
Reviewed on

1/05/2018
Jennifer B
Perfect Limo was exactly what the name states, PERFECT! They were professional and extremely accommodating.
---
Reviewed on

9/18/2017
Alison L
Perfect Limo was... PERFECT! Excellent communication from the company from the day I booked right up to our wedding day. Our driver arrived early and was well dressed and very polite/friendly. The car looked great and our whole experience was amazing!
---
Reviewed on

9/08/2017
Jennifer B
Perfect Limo was fantastic! From our first meeting at a bridal show, to the wedding day and all communications in between, they were professional, arrived early and provided wonderful service.
---
Reviewed on

6/26/2017
Kathryn K
I highly recommend Perfect Limo Service! On my wedding day, the driver was 10 minutes early and patiently waited as we took photos before leaving for the venue. Our driver was professional, friendly, and efficient.
---
Reviewed on

12/06/2015
Their party bus drove my son and his friends all down to the shore after their prom last weekend. Perfect Limo sent a chaperone along with their chauffeur. I felt like this is the type of service that sets companies apart. We didn't know that a chaperone was going to come.... Read More Perfect Limo said it was standard procedure. Must say I felt better after knowing that. Thanks!
---
Reviewed on

11/20/2015
Martin C
We have been traveling with Perfect Limo since 1986 for both business and pleasure. Although the service has always been great, we had a vacation last week and Perfect took us to and from Newark. I'm writing because both the pickup and return trips were excellent. Both drivers... Read More were on time and treated us with the utmost courtesy, service and respect. We recommend their services highly!!
---
Reviewed on

11/15/2015
Rick D
We were very happy with your service. Bob was a great driver and gave us excellent service. I would definitely use you again.
---
Reviewed on

11/04/2015
Eddie P
We use and highly recommend the services of Perfect Limo for Airport Transportation, Special Events, Proms and Weddings. They provide luxury, peace-of-mind and reliability. Perfect Limo understands the kind of experience you are looking for in transportation and are located to... Read More serve a wide geographic area. The drivers are very courteous and customer service is well beyond the norm. All in all, we always receive first-class service. Thank you!
---
Reviewed on

10/27/2015
Jacob R
You guys have no worries! It's great that in this busy and complex world of business and travel Perfect Limo is the last thing I need to worry about because there is no worry! You're there when you are supposed to and always with a smile! Thank you!
---
Reviewed on

10/19/2015
Annie H
We have used Perfect Limo on multiple occasions and they have always exceeded expectations. Highly recommended!!
---
Reviewed on

10/02/2015
Ben K
We had a great experience with Perfect Limo Service. Andrew, our driver was very professional and right on time. The Limo was in great condition, newer model and well equipped. Champagne bottle was good too. We had a great time, can't wait to use their service again. Highly... Read More recommended.
---
Reviewed on

9/22/2015
Roy L
Provided car service Excellent. The driver arrived with an SUV and due to a handicap, I needed a sedan. The driver did not hesitate to leave, swap to a sedan and come back! Wow! Now that's service. Also, their prices were the best in the area by at least 15%.
---
Reviewed on

9/07/2015
Latonya M
They are my "go to" limo company. i book with confidence knowing everything will be perfect.
---
Reviewed on

6/05/2015
First picked us up at home and transported us to Newark Intl Airport. Upon return met us at luggage carousel at Newark Airport, transported us home. Arrived 15-20 minutes before scheduled pickup time and patiently waited for us. We were never rushed. Same on pickup, met us upon... Read More our arrival and assisted us with luggage. Cost of service above was one-way, but no surprises as with other car services we had previously used. Very professional.
---
Reviewed on

5/07/2015
Ruth L
Amazing people, Amazing service, Beautiful Limos!! The best of the best!! You will make memories you will always remember!!
---
THANK YOU PERFECT LIMO FOR YOUR HOSPITALITY !!!
Reviewed on

4/14/2015
Perfect limo is a very great service. The drivers and dispatchers are very helpful and friendly. I used the party bus for my birthday and it was a great experience. I would recommend them to everyone. THANK YOU PERFECT LIMO FOR YOUR HOSPITALITY !!!
---
I want to say thank you.
Reviewed on

4/01/2015
I want to say thank you for the amazing service I received during my trip to Newark Airport on February 17, 2014. The gentlemen who drove me to the airport was professional, friendly and got me to the airport right on schedule. I will certainly use your service again next time I... Read More travel and I will recommend your company without hesitation.
---
Highly recommended
Reviewed on

3/29/2015
I just want to state that Perfect Limousine came highly recommended, but they still exceed my expectations. Your drivers were prompt and courteous and contributed positively to our vacation experience. I will be sure to use you again and will recommend your service to my... Read More friends.
---
THANK YOU PERFECT LIMO!
Reviewed on

3/25/2015
I live in Toronto and was visiting family in NY and NJ. Perfect Limo, not only brought me back to EWR airport to go back home but also picked me up from TOR and to take me back home... IN CANADA! THANK YOU PERFECT LIMO!
---
Cool, Clean and Professional
Reviewed on

11/21/2014
These chauffeurs were legit! I'm talking hit of the wedding outside of the bride and groom. The limos were clean and stocked beautifully. The red carpet for the bride and groom with champagne toast was so lovely for pics and to watch as well. The gentlemen kept everyone at... Read More ease and had the perfect sense of humor and confidence to keep everyone calm and cool. I've been a part of many weddings in some way or fashion and must say it all comes down to the experience and professionalism of the drivers. I would highly recommend Perfect Limo for your northern NJ wedding!
---
Couldn't have asked for a better driver
Reviewed on

9/23/2014
Jennifer S
We had such a wonderful experience using Perfect Limo. We used their services to transport our wedding party. They were on time, the cars were clean, and our driver was fantastic! Our driver was an older gentleman. I wish I could remember his name! But he calmed my nerves,... Read More made sure everyone in our wedding party had water, helped line up the wedding party before the ceremony and did a great job with our exit. He went above and beyond and was a true pro!
---
Spectacular!
Reviewed on

9/04/2014
We just had our dream wedding come true! A huge part of the dream coming true was Perfect Limo! Let me tell you how nice it feels to not have to worry about a thing on your wedding day. We had a transportation heavy wedding day, and I DID NOT have to worry about a single... Read More thing with my transportation throughout the day and night! All of my wife's and family's requests were taken care of. We felt super comfy with the staff at their office and the quality of service extended naturally and flawlessly to the chauffeurs. Classy Company. Awesome staff. Super experienced chauffeurs! Worth every single penny! Cars were impeccable!
---