Home

Picture Me Houston Photo Booth
About this Vendor
Amazing quality photo booth!
If you are looking for a classy unique photo booth, we are it! We will go above and beyond to make your event an special day for your guest. We create fun loving memories that your guest can take home and remember for a long time. We provide the latest modern equipment! Amazing quality pictures! Unlimited prints and so much more!
Details
On-Site Printing, Photo Props, Photo Booths, Social Media Sharing


Contact Info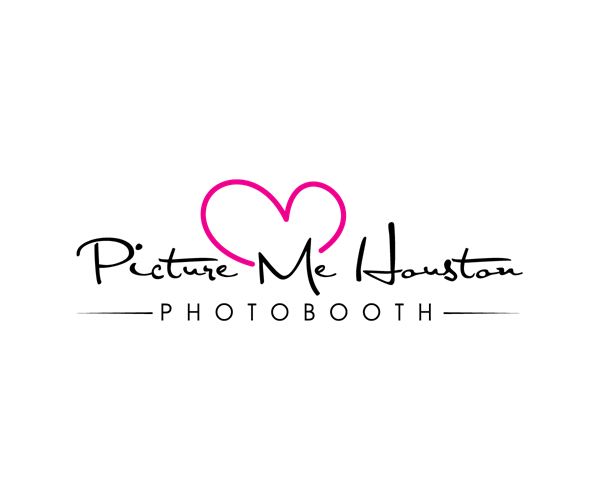 Reviewed on

12/10/2016
Morgan L
From the beginning, Jose & Julie were very easy to work with! I reached out to them online about availability and our needs and within a few minutes had already heard back from them. Talk about a prompt response! As far as getting ready for the event itself, Julie made it a... Read More breeze! After asking what we were looking for in a template for our pictures, she came up with several designs and texted them to me so we could pick which one we liked best. When it came time for the big day, Jose was very professional and on time. We went with the open air photo booth, which worked best for our venue. The setup itself is actually pretty cool looking, with the round light around the camera screen. It's super easy to use & Jose was there to help too! He kept the mood light and fun, even suggesting different props to use in the photos! The prop selection was great and the photo quality was wonderful! Overall I recommend Picture Me Houston for your big day!
---
Reviewed on

7/05/2017
Erica E
WOW!!! So impressed with Picture Me Houston Photo Booth!! From start to finish they were hands down amazing!! Jose & Julie are really quick to respond and had great customer service. Jose was awesome at the wedding and all of our guests had SO much fun. They have top of the line... Read More equipment along with props. I really liked how each guest in the picture received a copy of their own picture instead of just one copy per time! I will definitely use them again for any events in the future! MUST BOOK WITH THEM!!! :)
---
Reviewed on

11/18/2016
Amy n
my wedding was 11/5/16 and using picture me Houston was the best decision I made. every one of my guests loved the photo booth and spent a lot of time taking pictures. I got so many compliments on having them. they did a fantastic job and were very professional. they mailed me a... Read More flash drive of the pictures and there is also the option of sending the pictures via text which most of my guests too advantage of. I would use them again without hesitation.
---
Reviewed on

1/10/2018
Elizabeth P
I was a bride that had certain vision even down to the photo booth. I wanted to hire a photo booth company that had fun and cool props. I loved what PictureMe had to offer! The template was so beautiful and fit perfect with my garden wedding theme. The quality of the photos were... Read More beautiful and I loved how guest had the option to text the photos to their phone. Overall I was very happy with their service and they were able to work with my budget.
---
Reviewed on

1/10/2018
Alexandra & Rigo K
I am extremely pleased and thankful for the great service provided. The memories captured were amazing and my family loved it. I would strongly recommend this to any wedding reception as a must!
---
Reviewed on

1/09/2018
We hired Picture Me Houston Photo Booth for our hospitals corporate holiday party. They made the night incredibly special. Everyone loved the funny props and getting their printed and electronic photos as a momentum of the night. The employee that staffed our event, Michelle,... Read More was friendly and very helpful. I have already recommended Picture Me Houston to several friends for corporate events and weddings. It is a quality company and they easy to work with and always very responsive! Take your event to the next level!
---
Reviewed on

11/30/2017
Thelma B
LOVE LOVE LOVE Picture Me Houston! The workers were friendly and patient. The equipment is very nice and high tech! I would sooo use them again for future events!
---
Reviewed on

11/17/2017
Aneela P
Great service! Always available when I needed to clarify or change something! Everyone at the reception enjoyed the photo booth and props! Will choose them again!
---
Reviewed on

11/17/2017
Eren C
Our Company Thanksgiving Potluck was a full success because of Picture Me Houston Photo Booth! You ROCK!! ☺
---
Reviewed on

11/07/2017
Wow, what an amazing company. Truly outstanding. They helped engage our guest ranging from 15 to 85. I would book them again 100%. Book them now before the book up.
---
Reviewed on

10/20/2017
our event was scheduled for 8/26/17, but because of hurricane we move it to 9/23/17. It all went great and the Photo booth was a big hit and everyone had such a good time with all the great props. We had the inflatable open cube that had lights, it looked amazing. I'm so glad... Read More we booked the 3hrs. I have and will always recommend PMHPB.
---
Reviewed on

10/20/2017
On June 23, 2017 we hired you for our function at work. It was such a big hit everyone enjoyed it and needless to say we will see you again in June 2018!!
---
Reviewed on

10/18/2017
Deborah L
Picture Me Houston did an amazing job at my daughter's wedding at the Hotel Galvez in Galveston. They were extremely professional and left us with the lasting memory of pictures of all of our guests having a wonderful time !
---
Reviewed on

10/12/2017
Katie S
Picture Me Houston Photo Booth did an absolutely amazing job at my wedding this past weekend. They have a huge selection of templates to choose from and they suggested the most perfect back drop to match our wedding theme and the template we choose. They came all the way across... Read More the ferry to our wedding on Crystal Beach and had everything set up perfectly. Our guests loved all the props and how easy everything was. The guestbook they provided was gorgeous and was so much fun to look at the morning after the wedding. I have seen many Photo Booths at weddings/events and I can easily say that Picture Me Houston is the best I've seen. Strongly recommend them for your event. Much Love!!!
---
Reviewed on

10/04/2017
Jess B
Out guests loved taking pictures all night!! Such a great addition to our wedding. Highly recommend!!
---
Reviewed on

7/22/2017
Maria M
Picture Me Houston is AWESOME!! Excellent customer service. We had them for my daughter's xv two weeks ago and we were very happy with everything that evening. We had the privilege of meeting both Jose and Julie, the owners of Picture Me Houston. They are honest, compassionate,... Read More flexible, and humble people with big hearts. Jose will work out any problems concerning event hall requirements with you to make your event stress free. We received great comments the day of our event about the photobooth. We highly recommend them and will use them for future events.
---
Reviewed on

6/21/2017
Diana R
Our photo booth was a huge hit! They have awesome props and prints on site. I highly recommend them!
---
Reviewed on

6/09/2017
Jessica T
Such a great photo booth experience & it was such a hit at our wedding! Everyone loved it! Thanks again!!
---
Reviewed on

5/31/2017
By far the best photo booth I've ever seen. The service was nothing but amazing and the awesome new state of the art equipment made the photo experience awesome. The Kiosk and the Mirror concept was pretty cool to see. I like how there was a variety of 2 types of photo booths... Read More which was nice to see as well as alleviated the long lines. Jose and his team are AWESOME!!!!
---
Reviewed on

5/30/2017
Hoa P
I do not review at all. But the service from Jose and his team from Picture Me Houston deserves this review. They were very accommodating from the first time I contacted them for their service til weeks after our wedding. Showed up in a timely manner and worked great with us... Read More and the other vendors. Ultra-stylish photobooth. Absolutely amazing!!
---
Reviewed on

5/08/2017
Jessica B
I recently got married on April 22, 2017 at Rustic Rose Events in Willis, TX. Our Picture Me Houston Photo Booth was such a hit! Jose and Julie are so friendly and helpful. They made the process of getting a photo booth super easy and affordable. I loved working with them and... Read More have zero complaints! Their set up was smooth and operation was seamless. My husband and I, as well as all of our guests, had so much fun at the booth! We definitely recommend Picture Me Houston for any event!
---
Reviewed on

3/07/2017
Michael F
"Wow" is short on what I have to say on this vendor! Julie & Jose made us feel comfortable since we met them! They worked hard to please and meet our needs! Everyone at the wedding had so much fun and looked forward to seeing their pictures! They both were there to help the... Read More guests with questions and very well organized. The props are great and the drops, gorgeous! Please, please use this vendor to complete your night!
---
Reviewed on

3/07/2017
Madison A
Jose did a great job for our wedding. The booth is AMAZING because it isn't a tiny space to fit in. It is actually a backdrop which is beautiful, and they had an easy print out and media center for easy access to your photos! As a bride these are some of my favorite photos and... Read More notes from our guests so far. Thank you so much Jose.
---
Reviewed on

2/28/2017
Stephanie R
My husband and I were so pleased with Picture Me Houston. The props were amazing and the setup was unlike anything I've ever seen before. I loved have a photo booth that wasn't like every other photo booth you see. I highly recommend them!
---
Reviewed on

2/13/2017
Erika B
Picture me Houston was at our event and they were awesome! Starting from their excellent customer service to the great variety of props! I highly recommend them ! They are very responsive and professional! Their service made our day so much more special and all the guest loved... Read More them !
---