Home

Pilialoha Productions
About this Vendor
PILIALOHA: a bond of love
Pilialoha Productions is a full service wedding and event planning company. It is our priority to provide our clients with the utmost care and a level of service that is parallel to none. We are passionate about planning and meticulous about details so that you don't have to be. It is our goal to produce an event that showcases the personalities and unique styles of our brides and grooms, especially with the non-traditional nature of today's modern couples. From simplicity to pure elegance, you CAN have it all. Our team is excellent at marrying details and designs to make your vision come to life. We are committed to creating and delivering a once in a lifetime, memorable, stress-free and seamless event.
Details
Engagement Party, Getting Engaged, Honeymoon, After Party, Bridal Luncheon, Bridal Shower, Rehearsal Dinner, Welcome Party, Rehearsals + Parties, Ceremony, Cocktail Hour, Day After Brunch, Reception, Rehearsal, Wedding
Destination Wedding Planning, Destination Weddings, Budgeting, Day-Of Coordination, Full Service Wedding Planning, Honeymoon Planning, Planning

Contact Info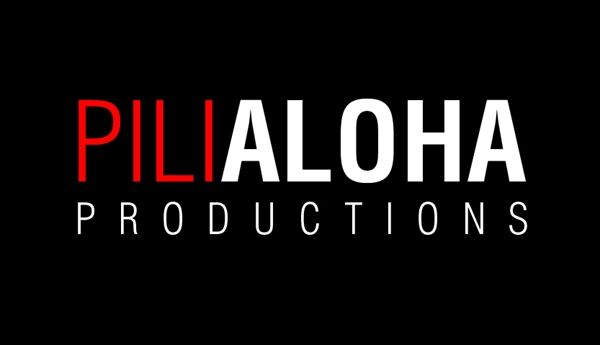 Reviewed on

12/20/2017
Anna C
My wife and I had our wedding at the beautiful Kualoa Ranch. The setting is amazing and I can't be more praising of the location. Pili was also a great person to help us on the day. She helped organize vendors, sourced options, while being conscious of budget. In the week of the... Read More wedding and on the day itself, she was great in organizing and dealing with things, troubleshooting any little niggles, all so that we didn't have to. My wife mentioned how much she appreciated how Pili and her team were so helpful on the day, paying attention to all the little details. I would recommend Pili to anyone organizing a wedding in Hawaii, particularly if it is a destination wedding. - Peter
---
Reviewed on

12/10/2017
Kylie O
Pili made planning a destination wedding so easy. Everything was perfect. She was able to go with the flow and adjust things last minute to accommodate the rain. And she did this all 9 months pregnant! She is so sweet and still checks in with my family and me over a year later.... Read More Highly recommended.
---
Reviewed on

12/04/2017
Katrina O
We had our wedding a few months ago and made the huge mistake of hiring the recommended coordinator, Pilialoha Productions. We hired Pili and her team for full day-of-coordination services and had such a HORRIFIC experience. - Our contract stated we would have 2 coordinators on... Read More the day, but only 6 days before the wedding, Pili told us that she wasn't actually going to be at our wedding because she had "a bigger wedding Downtown" (yes that is exactly what she said to us while we were doing a site tour of the venue with our families). So since we only had 1 coordinator, she decided she would not co-ordinate the ceremony at all and instead go setup the reception. Well I'm pretty sure the main part of the wedding is getting the ceremony right. - We met our actual wedding coordinator the day before the wedding, when Pili insisted that we give her everything to setup the reception (not the ceremony because we had to set that up ourselves). We had to travel to meet her rather than them coming to us (ok fine, we'll go out of our way the day before the wedding to accommodate them). We gave her all the decorations, name cards, favours etc in ONE big box the afternoon before the wedding. When I got to the venue, I was told that the coordinator had lost the name cards which my maid of honour had painstakingly handwritten for our 100 or so guests. I could not believe how a ziplock bag that was packed into the one big box that we handed over only 12 hours prior, had gone missing. She also ended up losing my bouquet before the bouquet toss. - We noticed a woman who wasn't a guest, was with the wedding coordinator at the reception and did not introduce herself to my husband or I the entire night. The guests noticed she was taking food from the buffet in takeout boxes while they were still eating appetizers. I still don't know who that woman was. - We tried contacting Pili after the wedding but she never responded or contacted us to this day. I wouldn't wish this on my worst enemy.
---
Reviewed on

10/25/2017
Courtney S
Pili made planning our destination wedding so easy! She had amazing vendor connections so it was simple enough to use her preferred list to know who to book. She handled all the communication and the day of coordination so we never had to do anything but initially pick the... Read More vendors and provide her with pictures of our vision! The day of our wedding it rained, and with an outdoor ceremony and reception I was so worried, but she made sure it went off with a hitch! THANK YOU PILI!!!! She's the best!
---
Reviewed on

10/24/2017
Melanie H
Pilialoha was such a pleasure to work with! She went above and beyond what was expected and really helped us put together our dream wedding. She is truly amazing at what she does and had the answer to every question I asked. My guests were impressed by how well organized our... Read More wedding was, and we even got to relax and enjoy our meal and the night without any stress, all thanks to Pilialoha! I HIGHLY RECOMMEND HER to ANYONE planning their wedding on Oahu, she will definitely show results in whatever it is you are looking for, while throwing in suggestions that you may end up preferring. Everything turned out to be SO beautiful, professional, organized, and better than we could've imagined!
---
Reviewed on

10/23/2017
Alisa W
Pili was very organized, experienced, and helpful! I was hesitant to get a coordinator at first because I'm a bride on a budget, but she was worth the peace of mind on the wedding day and the whole week leading up to it :)
---
Reviewed on

9/29/2017
Marie D
Perfection!!! We did a destination wedding, and Pili truly made our wedding dreams come true. She heard our vision, and it came together better than I could have possibly imagined! Even now, we are still gushing about how great everything went. Not only did we have the time of... Read More our lives, but our guests did too. She was so sweet, professional, and incredibly patient with us (we are very indecisive people!). Thank you Pili for being so wonderful to us and our guests!!!! If you want the wedding of your dreams - look no further!! :)
---
Reviewed on

9/28/2017
Jo M
I do not feel I have enough words to describe how wonderful Pilialoha was throughout our entire wedding experience. From her extreme professionalism, to her awesome sense of humour, she made me feel comfortable and confident that our wedding was going to go off without a hitch... Read More and it sure did!!! I originally had hired Pilialoha for partial/day of services and not only did she go above and beyond our expectations in that regard (we had a flawless wedding day!), she also was extremely helpful even months after our wedding by being my advocate towards our unfortunately unprofessional wedding photographer. Having had a destination wedding in Hawaii (my husband and I are from Vancouver, BC), it was difficult to contact our photographer who is also from Oahu. Pilialoha was extremely helpful in not only contacting our photographer, but demanding that our photos be done as soon as possible, considering it was already 5 months past the expected delivery date. I was and still am extremely grateful for her efforts. She did not have to go out of her way to do anything for us after our wedding day, but that's the type of person she is. I would 100% recommend her services! Keep up the amazing work Pilialoha! <3
---
Reviewed on

9/21/2017
Keith and Roquel T
We got married on December 27, 2015 at Kualoa Ranch (Secret Island and Paliku Gardens). Pili was our wedding coordinator. She was wonderful and self sacrificing! She would check up on us to see how we're doing. She took the time to get to know us even with our conflicting... Read More schedules. This resulted in a wedding that reflected who we are and what we wanted in a wedding. She was very detailed oriented and made sure that everything was taken care of ahead of time so there was less stress on us. We wanted a wedding to occur within two months and she made it happen! We really appreciate her caring and loving attitude as well as her commitment to making our wedding the best it can be! We would highly recommend her to any of our friends who are getting married! Keith and Roquel
---
Reviewed on

9/20/2017
Jason F
We can't thank Pili enough for all she did to make our wedding day so special. We were planning everything from the mainland and had no experience/connections with any vendors on Oahu. Pili steered us in the right direction at every turn and found us everything and everyone we... Read More could possibly need in order for the big day to turn out great. Both my wife and I are incredibly "Type A" about all the details; we would've driven anyone crazy with all our edits to the timeline and super-specific requests. But when the big day came, everything went off on time and without a hitch, and we were really able to just relax and enjoy ourselves, as Pili had everything under control. Thanks, Pili!
---
Reviewed on

8/15/2017
Ivana G
If you are reading this, please do not go any further - you have found your wedding planner! ❤️ Words can not describe how incredibly lucky and grateful my husband Justin and I were to find Pili and have her come on board as our wedding planner and day-of coordinator! We were... Read More going through an incredibly difficult situation when our original wedding planner cancelled her services on us only 16 days before the wedding (!!!) - as you can imagine, an incredibly stressful, disappointing and hurtful thing to go through for any bride and groom 😔 However, that same day Pili was highly recommended to us as an incredibly professional, organized, respectful and extremely talented wedding planner and day-of coordinator ❤️ We were so grateful and excited to talk to Pili soon after and arrange for a first meeting where she ended up all that she was described as and so much more! She helped ease all of our doubts and fears and said one thing that helped me completely relax as a bride - "Don't worry, I got it! You will have the most beautiful wedding ever!" From that moment on, Pili was an absolute joy and honor to work with - incredibly fast at responding to emails, making calls, finishing up the timeline, arranging everything with vendors and the site, helping with gathering any wedding props, helping with all of the finishing touches while setting up and doing so much more... ❤️ All I can say is that our wedding at Paliku Gardens at Kualoa Ranch not only exceeded our expectations and gave us the opportunity to celebrate our love with our family and friends in the most magical way, but we have also gained a lovely friend in Pili! We call her our "wedding angel" and we know that she is the right choice for a wedding or any other event you might have in mind! Thank you for everything Pili, we love you ❤️ Ivana & Justin
---
Reviewed on

8/15/2017
Melissa F
Pili was absolutely amazing! I felt completely at ease with her planning my wedding. She was super helpful and even took a call when she just had her baby to make sure I was feeling ok with how the planning was going. I would absolutely recommend her to future brides! :)
---
Reviewed on

8/14/2017
Lindsay L
I was planning my wedding from California and really wanted someone who was in Oahu, familiar with the venue, and who knew local vendors. I appreciated Pili's vendor recommendations and knowledge. I did find that she was sometimes slow to respond, and that her working as the... Read More middleman was not always the most efficient. There were times when I felt like I had to follow up too much, and I wished she would have pushed a bit more to work within my timeline (I needed vendors finalized earlier than probably most brides). All that being said, Pili shined during the week of our wedding. We had to make last minute adjustments because the venue's tent got destroyed, and she negotiated well so that the venue didn't put the cost on us to rent a different tent. On the day of, it poured at our outdoor venue so our timeline was delayed. And like with all weddings there were things that went wrong and people that were not very cooperative. Pili was very professional and helpful during this time and made sure that what we wanted panned out, so that our day was ultimately extremely special. It was a such a big relief to hand the organization and problem solving over to her when we were busy with our families and all the events during the week.
---
Reviewed on

8/11/2017
Mealoha V
I wasn't sure if I wanted a coordinator when I began planning my wedding but was encouraged to do so by my husband and the event coordinator at the venue we booked. I'm so glad I did! Iit took a lot of stress off of me and allowed me to enjoy and really soak in all the... Read More meaningful aspects my wedding. She was professional, efficient and very easy to work with. She even made sure I ate which I'm sure a lot of brides forget to do! Her helper was awesome too and they stayed until the very end to make sure everything was taken care of. Highly recommend using her for your wedding! MAHALO PILI!!
---
Reviewed on

8/07/2017
Roxanne R
We chose Pili for our day of coordinator because she was down to earth, knew the venue well, and provided consistent replies and advice along the decision process . I could not have asked for a better person to help with the finishing touches on the day of our wedding . Pili... Read More was sweet, observant, timely, organized, and did much more than I asked . Her price was very fair considering other quotes I received and I highly recommend her . We are for California and I planned most things online so it was cecto have a local person to help me .
---
Reviewed on

8/07/2017
Lauren W
Pili was absolutely wonderful for our wedding. She was always available by phone prior to the wedding (we were planning our wedding from another state) and was professional and present for both the rehearsal and all of the wedding day. I would absolutely recommend her to any... Read More bride for coordination services! She was a lifesaver.
---