Home

Red Carpet Brides NYC
About this Vendor
Let us get you Red Carpet ready!
Red Carpet Brides NYC is a collaboration between hair stylist Christy Rizos and make-up artist Tara Pagliara. They have brought their talent and experience together to bring you the ultimate in bridal services. "We give all of our brides the celebrity treatment."
Details
Hair + Makeup Trials Available, Hair Stylists, Airbrushed Makeup, Eyelash Extensions, Makeup Artists, On-Site Hair + Makeup, Beauty
Contact Info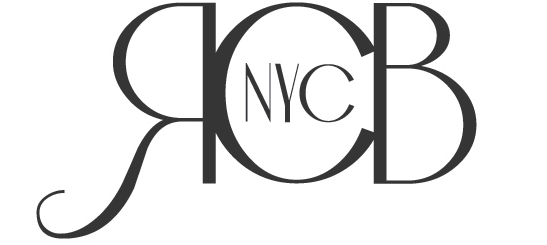 300 Madison Ave, New York, NY
Servicing NYC & Outer Borough Regions/Long Island/NJ/CT (Upstate NYupon request)
Fantastic!!!
Reviewed on

7/31/2012
Dana C
I was referred to Red Carpet Brides by a friend and they did not disappoint. From the moment I scheduled the makeup & hair trial, they were a pleasure to work with. All of my questions were answered in a timely manner, and the results were exactly what I requested. I had also contracted them for the hair/makeup of each bridal party member and the MOB, for a total of 10 people including myself. Their team was fantastic and kept us stress-free and laughing the whole morning. My hair and makeup lasted long into the night, with curls still remaining the next morning. I would highly recommend their services.
---
Perfect
Reviewed on

10/12/2013
Kelly E
Tara and Christy are outstanding artists and I recommend them to every New York Bride. My makeup stayed flawless all day (it was a LONG day with pictures throughout NYC, happy tears at the ceremony and dancing at the reception). I have fine, stick straight hair but wanted Christy to style my hair down and curly-It stayed beautifully curled throughout the elements of the day (my hair never stays curly-I don't know how she did it!). Tara is exceptionally organized and professional and was quick to respond with all inquiries and last minute changes. Both Christy and Tara are true professionals, they arrived on time and had everyone finished with time to spare. Tara and Christy did hair and makeup on my entire bridal, MOB and myself and we all have never looked better. Your hair and makeup gives you the confidence you need on such an important day-it was extremely important to me to find the best and these girls are it. Highly recommended!
---
Perfection Never Looked So Easy
Reviewed on

8/13/2013
Nicole H
The make-up for my wedding was done by Tara Pagliara of Red Carpet Brides NYC. She made it seem as though doing make-up for four people was a total breeze, after a long flight from NY to FL! She not only did my make-up, but also my mother's, my brides maid's, and my Maid of Honor's make-up, and we all looked FLAWLESS. I look at pictures, and feel like she helped me trick my husband into marrying me (j/k). I've never seen anyone make application of make-up look so effortless. She even did individual lashes on all four of us, and it was amazing!! We all looked and felt terrific, and she was on-site to make sure we stayed beautiful all day. I think the temperature was just under 100 degrees on my wedding day, but she made sure we looked refreshed and cool all day and long into the night. ALL of us were very impressed, including my husband, who couldn't get over her amazing accuracy and speed, when matching all of our skin-tones, evening us out, and giving us a natural look that was divinely seductive. Professional, high-quality, FAIRLY PRICED (hard to find!), and a pleasure to work with, Tara will now forever be my "go-to" girl for beauty, and I'd expect nothing less of the rest of her team at Red Carpet Brides NYC.
---
Reviewed on

7/27/2015
Christy and Tara are both wonderful at what they do and have experience with not only weddings, but also with photo shoots and runway shows. Also, they come to you, which is amazing! At my trials, I was adamant about having a very natural look on my wedding day, as I don't wear a lot of makeup on a daily basis and I feared that I wouldn't look like myself. As they said, they simply created "a glammed up version" of me. Christy picked up my extensions two weeks prior to the wedding to curl and set them and Tara went out of her way to purchase me the lip gloss she used at my trial so I could have it throughout the day to reapply. My wedding was in July so it was hot and both my hair and makeup stayed perfectly ALL DAY! Even after many hours and many outdoor pictures. Their team set up in the early morning and were able to do an additional 15 services for members of my family and bridal party. They were organized and friendly and we were even ready earlier than expected! I highly recommend Red Carpet Brides for event hair and makeup. I felt so beautiful on my wedding day, and the pictures also showcase their excellent work. will definitely be using them again in the future!
---
Reviewed on

7/09/2015
Pamela A
Love!! They were an amazing team that were completely flexible and supportive. My whole bridal party and mom, were absolutely in love with their look for my wedding day. And so was I! I can't recommend them enough!
---
The Best!
Reviewed on

6/30/2015
Melissa R
After having a few 'less than fabulous trials' with other vendors, I found Tara and Red Carpet Brides! I am extremely particular with my hair and makeup and literally CANNOT say enough good things about my experience and results...Tara and Alex are pros and aside from that just a pleasure to be around... They fostered such a calm and relaxing environment that we had so much fun and were stress free... We had hair and make-up done for bride (me), matron of honor and 11 year old bridesmaid...we all looked absolutely stunning! I have already recommended to all I know! Thanks again!
---
The best
Reviewed on

6/01/2015
Jill G
Tara and her team were the absolute best. My friends and family and I never looked better than we did at my wedding. I was nervous because I don't wear makeup often, but Tara kept me calm and put the makeup on in steps so I could approve it at every step. And it was just amazing. Her colleagues did my friends' makeup and they were just as perfect. Highly, highly, highly recommended.
---
Red Carpet Brides NYC - go for it
Reviewed on

6/01/2015
Aileen
We used Tara at Red Carpet Brides for makeup. She brought along two assistants and together they put on makeup for 15 women. Tara is professional, courteous, and a pleasure to work with. I love her!!!! The makeup came out fantastic...just the way we wanted it. She gets my highest recommendations Aileen
---
Great Hair and Makeup!!
Reviewed on

5/29/2015
kathleen m
I had contacted Red Carpet Brides after many months of searching for a makeup artist that I actually liked and could see myself using for my wedding. Tara got back to me right away and was a joy to work with. When my wedding day arrived, Tara and her crew made the morning very stress free and enjoyable that I become less and less nervous as the morning progressed. There was eight of us total in my wedding party for makeup and hair and everything was timed to perfection. All my girls and I loved their hair and makeup and Tara and her crew truly listened to what each individual girl wanted. If you are looking for the best service/products used for your wedding, choose Red Carpet Brides. You won't be disappointed!
---
Reviewed on

5/27/2015
Allyson C
I had Tara and her team provide hair and make up for my 5 bridesmaids (this was my bridesmaid gift) and myself. They did an awesome job! Not only were they on time (actually earlier than expected) and did a great job on everybody, but they were really fun to hang out with all day! I didn't think about the size of space needed for 6 women to get their hair and make up done with a hair stylist, make artist and an assistant with all their gear, and unfortunately the hotel room was a little small but it didn't faze them and we made it work. It also helped that the outside facing wall of the room was all windows, so we had good light. My make-up looked great, from about 2:30PM when it went on to 1:30AM when I started taking it off. In fact, I still was removing eyeliner two days later. My hair was in an awesome updo with lots of pins, but it didn't hurt at all (a minor concern for me) and stayed up all night, with my birdcage veil still pinned on. Some of my bridesmaids had no idea what they wanted and came with vague ideas but Tara and her team worked with them and have them great looks. Everyone looked unique and true to their personality, which is exactly what I wanted. If I need professional hair and make up in the future, I would definitely use them again. They really added to the specialness and fun of the day.
---
Perfection!
Reviewed on

11/22/2014
Sarah H
Tara is the most professional and skilled makeup artist out there. She pulled together a dream team for my 6 bridesmaids,me, and my mom. The team included Alex, Victor and Anthony. Alex took a concept with my hair and turned it into a work of art, and Tara's makeup was flawless. Not only do they make you look gorgeous, but they make you laugh and feel stress free the entire time. To my fellow brides: BOOK THEM NOW!!! There are not enough positive things to say about Tara and the team!
---
Amazing hair!!
Reviewed on

10/28/2014
Samara L
Christy came recommended to me from my wedding venue and I couldn't have been happier to find her! Booking the hair and makeup team for my wedding was one of the hardest vendors for me to find, but once I met Christy, I knew I was in good hands!! She is incredibly talented and is able to translate ideas and pictures into a stunning look for you. She is a perfectionist and won't stop until every curl is pinned in the exact place. And on top of that, she is so much fun to work with. When I was up at 4am to start hair and makeup it was great to have someone there who was upbeat and excited, and Christy was definitely that!
---
Highly Recommend!
Reviewed on

9/29/2014
alex h
Tara from Red Carpet Brides is extremely professional, organized and an amazing artist. Not only is she sweet and funny but is very talented at her job and makes the skin glow! The makeup lasted all night and they made us girls feel like celebrities. We got compliments on our makeup all night. I would absolutely recommend Red Carpet Brides to any bride looking to feel beautiful on their special day.
---
100% Christy Rizos!!
Reviewed on

9/25/2014
Carlin L
As soon as I was engaged there was no question about who was going to do my hair, Christy Rizos. I have been a client of hers for years and I absolutely love the work she does. There were a few times I tried other hair dressers, but nobody even came close to Christy. Not to mention she is super easy going and listens to you and does exactly what you want! Not sure what you want?!? Well, Christy has a ton of awesome ideas for you. She also did all of my bridesmaids hair and they too loved her work and used her for their weddings!! Trust me no matter what the occasion you will not be disappointed!
---
Without hesitation, HIGHLY RECOMMEND!
Reviewed on

9/25/2014
Jessica A
Of course, there are many great hair stylists out there that get 5-star reviews and do a wonderful job. However, I think there are about 3 things that really set Christi apart from others: her genuine skill and experience, her professionalism, and perhaps most importantly- her personality. First of all, Christi can work magic with hair. I have now seen Christi do hair on about 15 different people (from my best friend's wedding and my own wedding) and not a single one of the hair styles looked the same. If you show her a picture or Pinterest pin, she is able to take exactly what you are looking for and give it to you, and in a reasonable amount of time. Throughout the whole process, I felt VERY comfortable with Christi because I could tell she has extensive experience styling hair of all kinds- long, short, straight, curly, up, down, thin, thick! Everyone who has had their hair done by Christi has been very happy with their hair at the start of the night, and more importantly- at the end too! She knows how to not only achieve the look you are going for, but how to make it stay all night. And I mean it- all night. Christi made me feel flawlessly beautiful on the day of my wedding and I can't thank her enough for that! A moment that I think really captures Christi's skill and professionalism was when we were at my best friend's wedding the first time I met Christi (she did the bridal party's hair), and a fellow bridesmaid was about to get her hair styled. The bridesmaid pulled out a Pinterest picture and showed it to Christi. Christi took a minute to look at the picture, and then actually shared with the bridesmaid that she didn't think the hair style was fitting for her. That conversation had the potential to go terribly wrong, leaving the bridesmaid feeling hurt and dissed. However, Christi very professionally shared her opinion that the updo wasn't quite fitting for the bridesmaid, based on seeing her interact with the rest of the girls that morning and getting a sense for her personality. She asked the bridesmaid to trust her (who was quite skeptical of having someone touch her hair to begin with!) and let her use that picture as inspiration but to change it a little. The bridesmaid agreed, and we couldn't have been more impressed! Christi was spot-on, and loosened up the up-do and made it have a more romantic feel. I feel like this is an perfect example of the experienced keen eye Christi has. When booking a stylist, sometimes you forget that you are not only hiring a SKILL, but also a person! A person that will be with you on the day of your wedding. It can be a stressful day, and if you have someone around who isn't upbeat, optimistic, and flexible, the hours before your wedding can be ruined. I was actually ELATED when Christi showed up the morning of my wedding because I couldn't wait to see her and talk to her! She is easygoing, funny, sweet, flexible, and light hearted- exactly the kind of person you want to be hanging out with the morning of your wedding! She made us all laugh and smile, and was also our DJ for the morning, offering to play music from her iPhone. Without hesitation, I recommend Red Carpet Brides NYC and Christi to EVERY future bride and bridesmaid. You will not only be happy with the final product, but you will be happy that you had Christi by your side on one of the most exciting and eventful days of your life! FYI- the $800 includes bridal hair, 7 bridesmaids, second stylist, and travel fee
---
Amazing
Reviewed on

9/25/2014
Christa S
Great team! My friend used them for her wedding and we all looked amazing :)
---
My Go To "GLAM SQUAD"
Reviewed on

9/16/2014
michelle b
I cannot say THANK YOU enough to the girls at Red Carpet Brides NYC! I am so thrilled that I hired them to do hair & makeup for me and all my bridemaids. Their talent & professionalism just blew us all away. Especially 2 my sisters that wanted Very specific looks ;) Christi & Tara showed up early and stayed til after all our pictures (my request) to ensure that everyone was still looking perfect, which they were, after 2 hours in the 90 degree sun! BOOK THESE GIRLS!!
---
Felt like a celebrity!
Reviewed on

9/15/2014
Rachel N
I knew when Tara & Christy did my makeup and hair last year at my best friends wedding that I needed them for my big day. The day of my wedding they arrived together on time set up with Tara's amazing beauty lights and her makeup chair. They even had a wedding day playlist that had us all dancing and singing along. I had a total of 9 people for hair and makeup and they brought assistants Alex and Victor with them that kept us on time and moving right along. The makeup and hair was amazing, honeslty my bridesmaids and I still can't get over the only thing we had to touch up after close to 12 hours was our lipstick. Hair did not move either so worth the money to hire true proffesionals who know what they are doing. I can't say enough good things about them aside from to just hire them. You will not regret it. Thanks again ladies for making my day fantastic and calming my nerves. Cant wait to use your services for my baby shower in the future!
---
Flawless
Reviewed on

8/26/2014
jessica o
Tara and Alex are professional, sweet and funny- to say that they are talented is an understatement. I am very particular about hair and makeup, and both Tara and Alex surpassed my expectations. They turned a potentially stressful experience into something fun and memorable. My bridesmaids looked like dolls, and I, the bride, (as told by many guests) looked as if I had landed out of a "fairy tale." I cannot recommend this duo enough. My wedding experience would not have been the same without them!
---
Amazing Hair!
Reviewed on

8/26/2014
Michelle T
Christi was so wonderful the day of my wedding. She also did my sister's hair for her wedding and have booked her for my cousin's wedding this fall. She has a great attitude, keeps you calm, and does a fantastic job! I would highly recommend Christi for your wedding!
---
Awesome!
Reviewed on

8/26/2014
Antoinette C
Tara does EXCELLENT makeup! It stayed all day and looked perfect. I got many compliments through out the night. I would definitely recommend her to anyone who needs makeup done.
---
Best Day EVER
Reviewed on

8/26/2014
I could not have asked for a better wedding day! From my bridal trial to the day of, Christy was the most attentive, caring and professional woman. Just knowing she was there put my nerves at ease. She was on time and very efficient; I don't know how she does it! I looked amazing on my special day and received numerous compliments. I felt like the most beautiful bride in the world. Christy is not just a hairstylist, she is an artist. She transforms an idea into a reality flawlessly and with without effort, so it seems! Throughout the entire process, she was available 24/7 for my bridal meltdowns, my second guessing and any and all changes I wanted to make. Christy is an amazing person in addition to the remarkable job she does professionally. She was able to meet all of my expectations and more! Me and my entire bridal party were all ready ahead of schedule and Christy stayed until the bitter end to make sure everything was perfect from pictures, the ceremony and into the reception. I wouldn't recommend anyone else. You won't be sorry with your decision to go with Christy and her staff at Red Carpet Brides NYC! This is a day I will remember and cherish for the rest of my life!
---
Totally recommend
Reviewed on

8/26/2014
Joanna A
I had a wonderful experience with Christy (hair) and Tara (makeup) and their team. They were very professional and took a lot of my stress away. They were on time and like one of the girls. Made me feel very comfortable and calm. I would highly recommend them. They are a great team and made my day extra special. They do amazing work!
---
Princess for a day
Reviewed on

8/26/2014
Winnie T
One of the hardest things to do research on for my wedding was hair and makeup. I'm a pretty low maintenance girl and don't really spend time or money on those things on a regular basis. A sorority sister recommended the girl who did her makeup for her wedding. I contacted her and it turned out she worked on a team with a hair person as well. So I set up a trial a year before my actual wedding date thinking I wanted to give myself time to do a few trials with other people. After Tara and Christy were done - I booked them on the spot! They were both so patient and did exactly what I asked them to and never pressured me into doing anything i wasn't comfortable with. On the day of my wedding, they arrived promptly to my hotel to start work on me, my MIL, and 6 of my bridesmaids. EVERYONE was thrilled with how they looked. All the make up and hair stayed great throughout the entire day (up to 14 hours for some of us). But the best part of it, was that we had fun. Tara and Christy were awesome, and so easy to get along with. It felt like one big slumber party. I honestly felt like a princess and I couldn't have asked for anything more. Thanks so much girls!
---
Tara & Christy are the ABSOLUTE best!
Reviewed on

8/26/2014
Erin D
Christy has been my hairdresser for years and when she suggested I use Tara for makeup I didn't even think twice about it. I hired them both for the entire day to stay with me and my family and friends for touch ups meeting us at Alpine Country Club later that evening. I honestly cannot say enough wonderful things about them. Christy is the only person I have let touch my hair in forever and couldn't even think about letting someone else do my hair for my wedding day. Tara's makeup is perfection and it lasts ALL DAY LONG! She is now my makeup artist for all of the events I attend. I give them my highest regard as I even took the time to create this account to do this review for them haha! Love you girls you are the best!
---
Send Message