Home

Redbud Floral
About this Vendor
Redbud Floral
At Redbud Floral, we fulfill all your wedding dreams! We provide quality service with beautiful bouquets and superior service on your special day!
Details
Centerpieces, Vases, Wedding Arch, Wedding Decoration Delivery, Wedding Decoration Setup, Decorations + Accents, Flower Crowns, Bouquet Wraps, Bouquets, Boutonnieres, Corsages, Flower Delivery + Setup, Flower Arrangements
Contact Info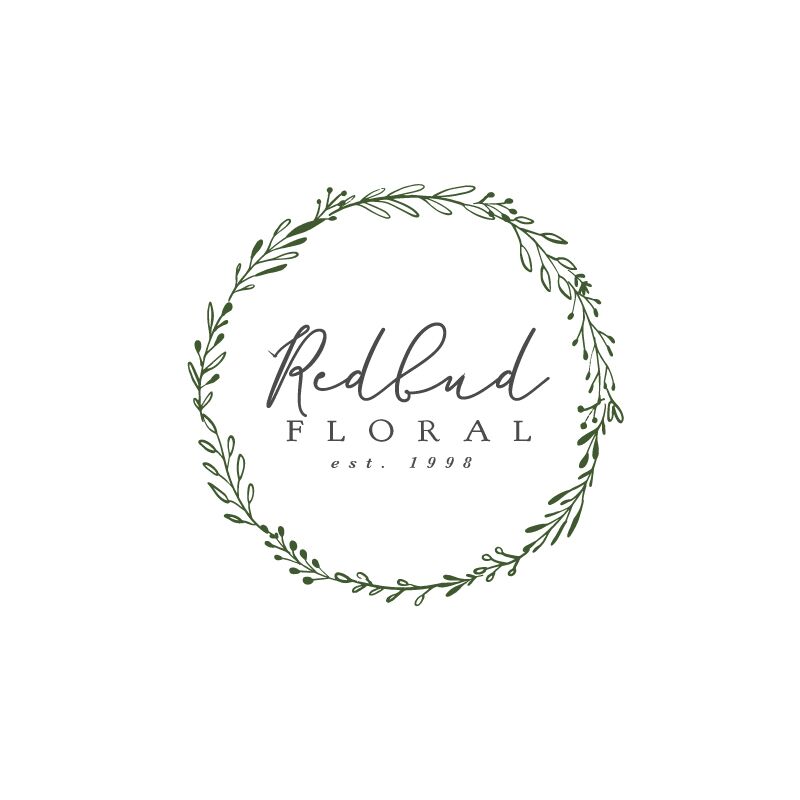 Reviewed on

10/02/2017
Alison S
Outstanding! By far the best florist in the area! The owner Lorie will do everything she can to make your wedding day more perfect than your dreams. I showed the manager, Jessi a few bouquets that I loved and she created a beautiful masterpiece! I will definitely be using Redbud... Read More for all my floral needs!
---
Reviewed on

9/21/2017
Ashton U
Wouldn't have even imagined a better florist for our wedding. I just told her colors and let her take it away. Not surprisingly, my favorite wedding photos are the ones which feature my dreamy bouquet. Pure perfection!
---
Reviewed on

10/28/2016
Marissa W
My bouquet was perfect!! The cost for flowers at her shop was just as reasonable as anyone else in the area. She did exactly what I had visioned and more! She is so nice and really listens to what you have in mind.
---
Reviewed on

3/15/2016
Rachel S
Lorie at Redbud was so easy to work with and the flowers she did for my wedding were stunningly beautiful. She was very responsive to questions and produced exactly what I was looking for with just one meeting. I could not have imagined a more perfect bouquet for my wedding and... Read More all of the other flowers were equally beautiful and held up great throughout the entire day. I highly recommend Lorie and Redbud Floral for wedding flowers.
---
Reviewed on

7/09/2015
Katie C
I had a great consultation with the owner, and at the end she said she would send me an email the next day with an itemized price list of everything. Over a month later, I received the email, but had already booked another florist. The consultation we so if you have time to... Read More spare, she could be for you!
---
Excellent
Reviewed on

6/12/2013
sandra m
In my opion this is the florists of all florists. Lori is amazing and was full of creative ideas. Im tearing up thinking about how beutiful my wedding is going to be!!
---
beautiful flowers, lovely people!
Reviewed on

10/18/2012
Alyssa R
I know little to nothing about flowers. I walked in to Redbud Floral and told Lori I wanted roses. After a few follow-up questions on colors and ribbons, I trusted in her to make all the arrangement decisions and she did a beautiful job! Everything turned out great and was... Read More delivered on time. My only slight criticism would be that Lori was difficult to reach throughout the process, which could be a problem for brides who want a more hands-on approach to the flowers.
---
Flowers and price wonderful! Service average
Reviewed on

2/16/2012
Brenda L
When choosing our florist, we visited several places in our hometown. Absolutely none were as professional and kind as Lori at Redbud Floral. She heard our suggestiones and wants and was able to craft them into unique and beautiful arrangements. She sells Arbonne on the side... Read More and if you host a party (her house even!), have at least 5 people order something (with no minimum), your bouquet is FREE!! In our case, this was over $200 in savings and the 5 of us that bought something could have spent as low as $7 a person. The only CON about this florist is the communication with the owner, Lori. For the Arbonne party, we planned a day for me to pick up invitations and she wasn't there nor did she leave the invitations for my pick up. I called and left a voicemail and ended up calling a second time as I did not hear from her. She ended up giving me her cell phone number because I was irritated about how hard she was to get a hold of and even by those mean, she is slow to respond. We never received a call about our Arbonne products being ready and after a couple of unreturned messages, had to go to the store to pick them up. To pay for our flowers, we called and called and went to the shop on more than one occasion and never heard back from her. We ended up just mailing a check to her attention. EVERYTHING ended up well and my bouquet was EXACTLY as I wanted it and even more beautiful than I could have imagined. BUT, there was definitely a struggle to get a hold of Lori for adding/taking away items, the Arbonne party details, paying for our order, etc.
---
Pretty
Reviewed on

10/18/2011
Carolynne F
The flowers were beautiful. Unfortunately, they didn't use full stems with some of the star gazer lillies in my bridal bouquet so they didn't get any water before the wedding. by the end of the ceremony (only 30 min), some of the lillies were already wilting.
---
Very Nice!
Reviewed on

6/20/2011
Audrey D
The owner is such a sweet lady, very upbeat and chipper! helped me get exactly what I wanted! I got all the flowers for my whole wedding here! would recommend to anyone!
---
Amazing flowers
Reviewed on

7/05/2010
Lauren C
They did a great job on my flowers, I couldn't have been happier. Easy to work with, and very helpful since I don't know much about flowers.
---