Home

Rick Blanco Photography
About this Vendor
Looking for a stress free wedding?
You've waited your whole life for this day. The tears will dry, and the flowers will fade but your wedding photos will last forever. Trust us to provide portraits you'll love. Call, email or text for a no-obligation appointment. We provide our couples with assistance in addition to their wedding photography. By guiding you through your day with pre planning we can ensure our couples are able to relax and enjoy their wedding day. Our packages include engagement session, custom designed albums, two photographers and flash drive of edited images.
Details
Artistic, Classic, Documentary, Dramatic, Lifestyle, Modern
Bridal Portraits, Day After Session, Engagement, Trash The Dress
Getting Engaged, After Party, Rehearsals + Parties, Wedding
Destination Wedding Packages, Destination Weddings, Online Proofing, Digital Files, Printed Enlargements, Printed Proofs, Wedding Albums, Photo, Second Shooter Available, Social Media Sharing, Photo + Video
Contact Info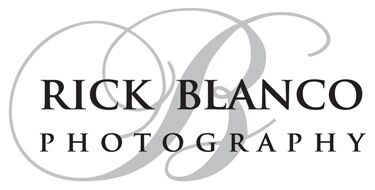 Reviewed on

10/13/2017
Casey S
My husband and I began planning our Wedding in January of 2016 and married May 2017. From the very start Rick and Maria were fantastic! They were so understanding of the hours that my now husband, Ray, and I were working at the time. They made us feel comfortable with the entire... Read More process by explaining everything we needed to know. From talking about what they had to offer, to our engagement photos and then to our wedding. They never tried to push services or packages, they just simply told us what they could do and how they could do it. Leading up to the wedding they make sure to go over exactly what pictures you wanted taken that day and when you want to take them. Seriously, with Rick and Maria, you do not need a wedding planner! These two are amazing!! The day of the wedding always has it's hiccups---mine was my dress! Maria was so quick to jump in and literally "save the day". She keeps everything you could ever imagine on her at all times....including safety pins! More times than I could count, as soon as I started looking for something or someone, Maria or Rick jumped in before I even had to ask for help. You will not regret choosing Rick Blanco Photography for your wedding. Trust me!
---
Reviewed on

10/12/2017
Alexis N
I'm not even sure where to begin for this review. There are truly no words that could possibly explain how amazing our photographers are. From day one Rick and Maria consistently went above and beyond- throughout our entire engagement and planning craziness, the day of our... Read More wedding, and even now after all of it has passed and as we decide on our thank you cards, wedding photo album and canvas photos. My mom and I met with Rick and Maria as soon as we booked our venue, they have such an awesome and unique variety of packages for whatever price range you are looking for and they are willing to customize for your needs. We chose the biggest package because when we saw what all was included it was more than worth it. As soon as we booked with them they sent us an organization binder with tips/ helpful hints and dividers to put all of our wedding info and vender info in etc. They gave us suggestions for the location of our engagement photos and even included our dog in the photos which was so important and very special to us. They are always keeping in touch and updating you on what will be next or what needs to be done. If there were ANY questions I had or anything I was nervous/worried about during the planning process they HAD the answer and if they didn't they would help me figure it out (even if it wasn't pertaining to photography)! The day of our wedding was absolutely magical and a total dream come true and I can thank Rick and Maria for being a huge part of that. While I had amazing family around me, a fantastic bridal party and lovely bridal attendant it simply would have NEVER been as perfect without Rick and Maria. For the few minutes we had been at the venue before they arrived everyone was kind of like what do we do? where do we go? I answered with "once my photographers arrive it will be fine, everyone will know what's going on" (because I had read past reviews on Rick and Maria) and just like that it was, Rick and Maria showed up and took charge in the most fun and loving way possible. Everything flowed so perfectly because they had a timeline we worked on together and used it to go throughout our day. Any pictures or poses I had on Pinterest Rick and Maria had them done (I didn't even realize how much I forgot that I wanted until I saw all of the pictures they took). They truly go above and beyond. Maria has bobby pins to help with any hair issues, shout wipes (that came in handy when my husband accidentally stepped on my dress during our first look pictures), she helped me with my veil and my dress the entire night (she is the best ever)! The little things you don't think about Rick and Maria think about and it's because they care and they love what they do. I will never be able to thank them enough for being such an amazing part of our wedding day and for capturing the moments they did. Our save the dates, thank you cards, favor tags and wedding photos were (are) all breathtaking. We cannot wait for our canvas wrap and wedding album! It is something not only myself and my husband, but our families will cherish forever.
---
Reviewed on

10/17/2017
Jason Z
My wife and I planned our wedding 2 years out. Rick and Maria were the first vendor we booked and we were glad we did. Through the entire planning process they were very helpful with any questions we had even outside of the photo realm. We ended up using La Massaria as our... Read More wedding venue which Rick and Maria were the preferred vendor for. This made things even easier as they knew every little detail about the venue. The week of our wedding we had a consult with Maria to go over last minute details and this was very helpful as she was able to resolve all issues we were having with our time line for the day. She also was able to calm us down with a mishap that we were dealing with at the time. The day of the wedding the two of them were great together and worked very well with our videographer who they had never worked with previously. You would have never believed that after seeing how smoothly things went. Maria was unbelievable all day with helping my wife out with everything from her dress to her hair. The weather for our wedding was overcast which bummed us out as we really wanted good sunset shots and some fall foliage shots but Rick was able to still get some absolutely incredible shots to make up for the lack of sunset. The two of them have some signature shots they like to do with sparklers, sunsets and backlighting that really is a nice touch to make for some awesome pictures. After the wedding they immediately posted a few of our pictures online which was great to have. When you book Rick Blanco Photography you get much more than a photographer. If we did it all again we would without a doubt go with them.
---
Reviewed on

10/06/2017
Christina W
Rick and Maria are phenomenal! They made us feel like friends right from the start and were willing to change locations for our engagement photos the day before the shoot. They have helped tremendously with the timeline for the wedding day in addition to answering questions well... Read More out of the photography range. The pictures they take are amazing as is their upbeat attitude throughout the wedding process.
---
Reviewed on

10/02/2017
Katy G
Rick and Maria did our summer wedding and we absolutely loved the results. The album and final pictures were gorgeous. It was amazing to relive our favorite day through the wonderful pictures. We would highly recommended them!
---
Reviewed on

6/20/2017
Kaitlyn C
Rick and Maria are amazing! You don't have to look any further when searching for a photographer! From start to finish, they were awesome to work with! Our engagement photos were beautiful! They helped us feel comfortable (we had never taken professional photos before!). Maria... Read More sat down and helped us pick our invitations as we had no idea where to begin! I don't know many photographers that will help you with that! On the wedding day, they were amazing! Every photo we had asked for, whether posted on Pinterest or told to them during our final meeting, they remembered and made sure to capture! Our photos are beautiful! We cannot thank them enough for capturing our day. Maria even had Bobbie pins in her pocket to fix any curl that came our during the day to make sure everyone looked amazing! Rick was so engaging with our bridal party even cracking jokes to make everyone feel so comfortable and relaxed. Thank you so much again for everything! We will continue to recommend you to all our newly engaged friends! You two are amazing at what you do and truly care about your bride and grooms you work with! We will definitely book you for future photos!!!
---
Reviewed on

8/14/2016
Jennifer V
Rick and Maria were fantastic! They were prepared for just about everything - they were always 3 steps ahead. I was so relaxed on my wedding day and a lot of that is because of them. I was an out of state bride and was doing a lot of my "vendor shopping" through... Read More friends/family/reviews. Knowing I was out of state, Maria was right there to give me contact information to any vendor I asked about. She would always give me her honest opinion - she was more like a wedding planner in some aspects! Rick was amazing on the day of the wedding. We had a 2 year old in our bridal party and he was so patient with her - he is extremely talented at what he does. Rick and Maria are a dynamite team together and we are so blessed that they were able to capture out special day for us!!
---
Reviewed on

7/15/2016
Nicole G
Rick and Maria do an unbelievable job from getting you started, making you feel comfortable and most importantly capturing beautiful pictures for you. For us, they captured our engagement pictures and our wedding day and we are thrilled that we chose them. They are very... Read More experienced and have a solution for everything. For example, the week of our wedding we were expecting it to rain.. at first we were a little bummed out but I gave them a call and right away they provided several options that made us feel really comfortable and allowed us to stop worrying about what the weather would be like.. Turned out it didn't rain, and Rick and Maria knew exactly where the best shots could be taken. I follow them on Instagram and love keeping up with their work. If you are looking for someone that you can feel comfortable around and will give you pictures to keep for a lifetime, Rick Blanco Photography is a great choice!! Thank you!
---
Reviewed on

6/23/2016
Ashley H
My husband and I were recommended to Rick and Maria by our venue. The night we went to see our venue for the first time I saw a photo album that Rick and Maria had done and I knew from that moment on I had to have them. Their work is absolutely amazing. When we went to meet with... Read More them I instantly felt at home with them. Since that moment they have become a part of our family. They did our engagement pictures, our save the dates, our favor tags, thank you cards, and so much more. The day of the wedding Rick and Maria showed up and instantly began to make my day that much easier. While Rick was taking pictures Maria was running around making sure my mom, bridal party, and I were already to go. My gown was a very heavy ball gown with a long vail and Maria was so good at helping me get into it and keeping me looking good all day. I was so grateful to have both of them there. They work amazing as a team and kept pictures moving smoothly, even though our bridal party made it difficult at times. The day of our wedding went by so fast and by the end of the night I felt that I had missed so much. When it was time to go view our pictures I felt like I was living my wedding day all over again. Rick and Maria captioned EVERY detail that I missed and every emotion that I felt. I am so thankful for the amazing work they did! They will forever be a part of our family and my husband and I look forward to using them in the future for all of our big moments in life together. Thank you Rick and Maria for being amazing at what you do! Thank you for treating me like I was the only bride and thank you for caring as much about my big day as I did!
---
Reviewed on

6/10/2016
Heather M
My husband and I used Rick and Maria for our engagement session and our wedding. We had so much fun with our engagements pictures. We loved that they came to our favorite location to shoot our pictures. We ordered our save the dates from them and they were phenomenal and we got... Read More so many compliments!! The day of our wedding, they were with us all day! They did not miss a thing. As I look at our wedding pictures, i love that they took family/couples pictures at the reception. Although it was rainy, cloudy and sunny they got great pictures! They are affordable, great to work with and take incredible pictures! Rick and Maria are a great team and made us both feel very comfortable. We received so many compliments on our wedding photos! There are so many to choose from, it's going to be hard to finalize pictures for our wedding album! Overall, Rick and Maria are wonderful and I would recommend them to anyone looking for photos for all occasions!
---
Reviewed on

5/10/2016
Nicole T
Rick and Maria Blanco are hands down the BEST photographers in the greater Philadelphia area. They were amazing throughout our entire wedding planning process. They provided us with a planning binder, were attentive to all of our questions leading up to the wedding, and went... Read More absolutely above and beyond the day of our wedding!! The best part about Blanco Photography is that they were so unobtrusive on the day of the wedding yet captured the most amazing images and were sure to take photos of all of our wedding guests. We honestly don't know how they did it all! The images they captured are stunning!! They were the best decision we made as part of our wedding planning because of the memories we will now have for a lifetime through their amazing pictures. We would HIGHLY recommend Blanco Photography to anyone for any occasion...they are truly the best!
---
Amazing pictures and wedding day service
Reviewed on

5/03/2015
My wife and I had so much to plan since we live in California and all of our family, and our wedding, were in Pennsylvania. Rick and Maria were experienced in helping out-of-state couples plan the details of their event and make sure it all runs smoothly. This made a world... Read More of difference to us. They were up front with discussing how the day would run, our ideas for photos, and pricing for the event and the package we could afford. Our wedding day went off without a hitch and much of that was due to the Blanco's. Aside from taking our amazing photos they assisted my wife and her brides maids throughout the day. They were always one step ahead of everything and would let us know which part of our big day was coming up next so we could share in a smile and laughter with family and friends. The pictures we have now are gorgeous beyond words and something we will always cherish in our home. We have let everyone know that Rick and Maria Blanco were the masterminds behind our wedding pictures and recommend their service to anyone.
---
Rick Blanco Photography AMAZING!
Reviewed on

4/30/2015
Emily C
Our wedding was a little over a month ago. Everything about our day was more than we could have ever dreamed of. Rick and Maria captured our special day perfectly. They were constantly running around making sure they captured every special moment. It seemed like they were always... Read More at the right place at the right time. They made sure our day was documented so that we can always look back and feel like we are in that moment all over again. They checked with us multiple times to review our list of requested pictures to make sure we captured every picture we wanted and MORE. Rick and Maria made everyone feel comfortable and kept everyone laughing the whole time. We have received so many compliments on how great they were and how amazing the pictures are! Rick and Maria are more than just photographers. They go above and beyond and they are there for you for everything and anything that you might need for from planning to your big day. We honestly cannot thank Rick and Maria enough for everything they did for us! We absolutely loved them and hope to work with them in the future for more of life's special events. Thank you Rick and Maria for EVERYTHING! -Alex & Emily Shepardson
---
Exceptional
Reviewed on

11/07/2013
Aimee S
If you are considering Rick Blanco Photography, just do it! Maria and Rick are exceptional! I didn't even know what that meant until I had the luck to have them do the photos at my wedding! I didn't realize how important this was to me until I saw the pictures. Everywhere... Read More and nowhere at all times, they caught the true emotions and the essence that was there without my even realizing it; while being virtually invisible the entire night unless they wanted to be seen and never intrusive. There were at least a dozen surprises when I saw my photos finished; little moments that were so special, a tear, a look, pure joy, and now immortalized. I sent the link to people who couldn't make the wedding and they all told me that they felt like they were there. But it was not just the photos. Maria was there always, any questions or concerns that I had before the wedding, we skyped, we talked on the phone; I live in FL and the wedding was in PA. When my dress was bothering me she dove right in and fixed it. And Rick was able to get even my smile adverse husband to smile and have fun, miracle worker. They ebb and flow together as a unit both playing their role and anticipating the needs of each other and everyone around them. Even stayed later than I expected, after my limo got us lost and delivered me an hour late. I am sure there is a limit to the review on the website or I could just go on and on, there are just so many ways that they exceeded everything that I could ever have expected of my wedding team. So I will conclude by just saying WOW!
---
Rating for Rick Blanco Photography
Reviewed on

11/06/2008
Eileen E
---
Meet The Owner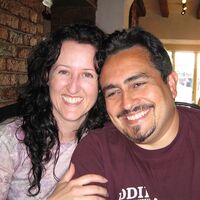 Maria and Rick Blanco
We are a husband and wife team based in Limerick, PA that work together to create and capture every special moment. As a full service studio that specializes in portraits and weddings, we believe in providing our clients with personalized experiences. Every client and setting has their own unique characteristics and we strive to capture and highlight each of those qualities. We are able to achieve this by taking the time to get to know our clients. We can't wait to get to you know you and hear about your upcoming special day!