Home

Rock Bottom Brewery & Restaurant
Details
Bar + Drinks, Cakes + Desserts, Food + Catering, Service Staff
Contact Info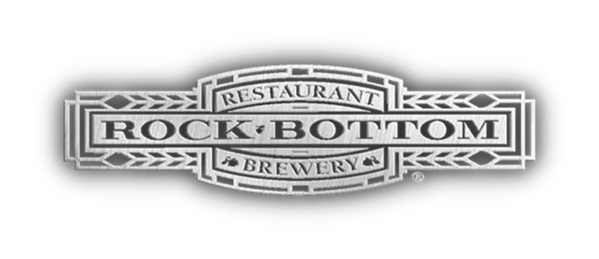 Reviewed on

6/21/2017
Mary D
We had our rehearsal dinner at Rock Bottom for 22 guests. The food was pretty good, but we usually go to the one in Orland Park, which tastes better. We ordered party platters because they feed 25 people, and it worked out perfectly in terms of servings. We had chicken... Read More tenders, mini bourbonzola burgers, pizza, fruit, and salad. People liked the bourbonzola burgers, but some of the burgers were too rare for some guests. People loved the chicken tenders, and the pizza worked for the kids and our vegetarian friend. Our wait staff was very attentive and quickly refilled drinks and cleared the tables. Our only major complaint was that the food took so long to get out. We had made the reservation a few months earlier with the platter choices, and it took 30 min for the food (even salad and fruit) to come out. I don't know if large groups like ours cancel on them a lot or just show up really late, but we figured that they would have had the food out closer to our dinner reservation time. Or, at the very least, they would have had the salad and fruit ready. I think they might have had another event going on because it was a Thursday night, so that might have been why the kitchen seemed so slammed. If you do decide to have a large group there, you might want to check first or do it on a less busy night of the week.
---
Reviewed on

4/13/2017
Lucy M
My husband and I always enjoyed the level of service we've received when we've dined at Rock Bottom, so when we got engaged and were discussing where we'd like to have our wedding, Rock Bottom was definitely an option. We were just looking to have a low key celebration of our... Read More marriage, and Katie and her team at Rock Bottom provided us with that. They were more than flexible and accommodating with every request we made. At the last minute we decided we wanted to extend our open bar a little extra longer, and they were able to accommodate us with that. A lot of venues require that you use their stuff and their vendors, but we were able bring our own decorations, and were even able to bring our own cake--we opted out of bringing our own cake, and just used their dessert options, but I thought it was nice that we had the option to bring our own if we wanted. They also let us come in the day before to have a rehearsal and to setup the decorations. They even offered to help us with the decoration setup, which relieved so much stress. I had emailed back and forth with Katie for several months while we planned the Big Day. She was very quick to address any questions or concerns we had in regards to the wedding. She made some very good suggestions and anticipated our every need. Katie and the staff at Rock Bottom did everything to ensure our guests had a wonderful time. I can't say enough good things about the overall experience I had with planning our wedding at Rock Bottom. I was worried about how stressful planning a wedding would be, but Katie made planning everything so easy and worry-free. I am so happy my husband and I had our wedding at Rock Bottom. If we ever need to have another event, I'll definitely be hosting it at Rock Bottom!
---
Reviewed on

9/28/2015
We had our wedding reception here with ~80 people and it was fantastic! The room was perfect size for that amount and we had space for a good size dance floor. Katie and the staff at RB were excellent! They made everything so easy and the night was perfect! We had some last... Read More minute changes which they quickly accommodated. I would definitely recommend this venue for your event!
---
Nice place for an event
Reviewed on

7/08/2015
Mark I
Response time from catering manager was poor, but everything else was excellent.
---
Exceeds Expectations
Reviewed on

11/24/2014
Kelsey K
Our wedding at Rock Bottom far exceeded all of our expectations. We choose Rock Bottom because good food and high quality liquor is important to us. Rock Bottom did not disappoint on food or liquor. Additionally, they excelled in service, flexibility and ease of... Read More planning. The second floor event space Rock Bottom offered was relaxed yet sophisticated. On the day of the event, the decor was lovely. Care was clearly put into arranging every detail. Coordinating with Rock Bottom was simple. Rock Bottom's coordinators McKenna and Katie were responsive and willing to accommodate our every request. For example, on the day of our wedding the best man decided that his speech would include a video presentation. McKenna did not miss a beat. She heard about the last minute request and came to the rescue gathering and queuing up presentation equipment immediately even though we did not request A/V equipment before the event. Prior to the wedding, the groom and I requested two temperamental desserts. We wanted both creme brûlée and warm brownies with ice cream to be served. At first, we believed it would not be possible to serve both because of logistical problems. McKenna offered that an attendant at a dessert bar could make both dessert possible. We were thrilled with that offer. On the day of the wedding McKenna's idea was well executed. The brownies, the ice creme and the creme brûlée were all served at their optimal temperatures. The food was superb. My steak was cooked to perfection served hot. When visiting with guests it was clear every meal was cooked to perfect and nicely presented. We heard "this is the best meal I've ever had at a wedding" numerous times through out the night. Rock Bottom was the perfect choice for our wedding. They delivered on everything we asked for and more. We will not only tell our friends and colleagues about our experience, but we are looking for other reasons to throw a party at Rock Bottom.
---
Simply the best!
Reviewed on

6/20/2013
CHRISTINE C
McKenna & Katie were absolute God sends! They had everything covered, effortlessly! None of my requests were turned down. Everything went so smooth. My guests RAVED about the food, and loved that they had a menu of 4 different meal options. The value you get for a downtown... Read More Chicago event location is phenomenal!
---
great dinner
Reviewed on

7/12/2012
Annie B
Wanted a low key rehearsal dinner. Rock Bottom's food was good, and there was a TON of it! No way I could eat my whole dinner and still fit in my dress the next day, haha. Dessert included donut holes, big success. Staff was friendly and we had exactly what we wanted, a relaxing... Read More tasty dinner. There was an elevator for grandma and the staff put up a sign showing our guests where to go.
---
fantastic
Reviewed on

3/06/2011
Christine F
The food was great and we had excellent service.
---
Great place for a rehearsal dinner!
Reviewed on

11/29/2010
Megan B
We had our rehearsal dinner at Rock Bottom in downtown Indianapolis. They have a great space they rent out for dinners. We had the entire basement to ourselves. They have pool tables and big screen tvs. The food is amazing as well. I would totally recommend checking them... Read More out.
---
Review for Rock Bottom Restaurant & Brewery
Reviewed on

5/10/2010
Jill S
I LOVED that it was in downtown Chicago. The rooftop space was wonderful for cocktails. My relatives from rural Kansas were blown away by the huge buildings all around. The pub feel invited fun and a casual feel to our wedding after a very formal ceremony sight.;It was a... Read More little chilly for cocktails outside. If we had a date in June or July, it would have been a little more comfortable.
---