Home

Rustic Elegance Wedding Coordination & Rustic Rental
About this Vendor
Barn and Tent Day of Coordinating Experts
Rustic Elegance specializes in backyard, tent, and barn wedding coordination [the B E S T kinds of weddings]. We worry about the logistics and details of the day so you, your family, and friends can enjoy the P E R F E C T wedding! We also offer rustic decor rentals such as: farm tables, ceremony doors, vintage sofas, wine barrels, mason jars, mismatched vintage plates, etc. All of our rental items, along with pricing, can be seen from a desktop view on our website. We L O V E what we do and would be [more than] happy to help with your day! Inquire with us today for package options and pricing - we can't W A I T to hear from you!
Details
Engagement Party, Getting Engaged, After Party, Bachelorette Party, Bridal Luncheon, Rehearsal Dinner, Welcome Party, Rehearsals + Parties, Ceremony, Cocktail Hour, Day After Brunch, Reception, Rehearsal, Wedding
A la Carte Wedding Planning, Budgeting, Day-Of Coordination, Full Service Wedding Planning, Planning
Contact Info

Reviewed on

8/01/2016
Lisa V
I would recommend Rustic Elegance to ANY/EVERY bride having an outdoor wedding. Like the other reviews, I was absolutely blown away by the professionalism and care that they gave us on our day and the days leading up to the wedding. These ladies worked their tails off for our... Read More 230 person wedding! Kellie was an absolutely a dream to work with. She never made me feel like a bridezilla and had really amazing ideas to help enhance my vision. She also added the realistic touch when my wild imagination went a little too far :). I can't even imagine what the day would have turned into if she wasn't there. It truly came down to the details with her and her crew - They were ON TOP OF IT. I never thought a micro-manage type personality like mine would be able to just sit back and enjoy my day, but RE made it happen. I could burst with how much joy and gratitude I have for this crew. Thank you so much Kellie and the other 2 ladies that helped out on the day of the wedding!!!
---
Reviewed on

1/10/2017
Kelea H
I don't even know where to start.. The owner, Kellie, is one of the most talented people ever. I thought I could do everything by myself as far as planning went, and boy was I wrong. I would recommend Rustic Elegance to anyone getting married. My wedding day and no flaws and it... Read More was all because of Kellie and her crew! She was my brains the day I was a bride and made it possible for me to enjoy every second of our wedding day without a worry! I could go on and on.. You will not regret choosing Rustic Elegance!
---
Reviewed on

10/26/2016
Lauri M
I can't say enough about Kellie and her staff at Rustic Elegance. We hired her to help us plan and for "day of" coordination. She met with us several times and was available whenever we had questions. Her attention to detail is amazing. She handles all the little things on... Read More the day of the wedding - set up, clean up, paying the vendors - so you don't have to be worrying about them. I could never have enjoyed the day as much if it weren't for Kellie. All I had to do was sit back and take in the joy of that day. Truly one of the best decisions we made. I miss Kellie now that it's over! She's a gem!!
---
Reviewed on

5/25/2016
Michelle N
Kellie and her team are AMAZING! My husband and I hadn't initially planned/budgeted for a day-of-coordinator but realized the amount of work that would be bestowed on our family and friends if we didn't have someone running the show, helping with the set-up, décor, and... Read More teardown/clean up. We wanted our friends and family (and ourselves) to be able to ENJOY the day, and with the help of Kellie's team, we were able to do just that! It was worth every penny and Kellie was fantastic to work through all the details with. She's well prepared, and I could tell this wasn't her first rodeo!
---
Reviewed on

11/02/2015
Stephanie B
Working with Rustic Elegance was the best decision we made for our wedding day ~ they made all of our wedding dreams come true; it truly exceeded our expectations. Kellie & Lynse are an absolute pleasure to work with ~ if you are having a rustic wedding, they are an absolute... Read More must! Rustic Elegance has a ton of beautiful pieces available for rent including Ceremony Doors, Whiskey Barrels, Chandeliers & so much more ~ all of which transformed a farm field into a beautiful, breathtaking ceremony space for our wedding day. The rentals are just the beginning of what Rustic Elegance has to offer ~ we also used Rustic Elegance for Day of Coordination & Clean-Up! Words cannot even begin to express how great Lynse is ~ she is an absolute sweetheart - super fun to work, extremely talented and a true professional. Our wedding went off without a hitch thanks to Lynse ~ definitely could not have done it without her! Lynse not only understood our vision for the day, but translated this into a reality ~ a dream come true! Lynse & Sarah assisted with Set-Up, Day-of-Coordination & last but certainly not least Clean-Up ~ they put in a very long day, we cannot thank them enough for ALL that they have done! Lynse went above & beyond ~ thanks to her & Rustic Elegance, we had the most perfect day! Having Lynse there the day-of gave me a complete sense of relief & took away all the stress/worries ~ I knew that everything would go as planned & if not, Lynse, was there to take care of it. That's how weddings should be ~ with the help of Rustic Elegance, I was truly able to enjoy my special day with my new husband, family & friends! Thanks again Rustic Elegance ~ especially Lynse ~ for truly making my dream wedding come true! :)
---
Reviewed on

8/25/2015
Jen M
I can barely put into words how glad we are that we had Kellie and Rustic Elegance at our wedding. We had a backyard wedding on a family farm. I was going to do it all myself. I found Kellie and Rustic Elegance on a wedding website, and I can't even tell you how glad I am that... Read More we used her. She does SO SO much that you would never think of needing to be done at your wedding. My wedding day was COMPLETELY stress free because of her and her team. And not only was I stress free, but my family as well. And that is the way it should be. Thank you Kellie and Rustic Elegance. I will forever think of you as the lifesavers of my wedding day. We will miss working with you!
---
Rustic Elegance is AWESOME!
Reviewed on

8/23/2015
Emily Q
I don't even know where to begin with how awesome Rustic Elegance is! Working with Kellie from start to end was easy, as she was professional and replied to emails quickly. Going into the process of wedding planning, we did not even know where to begin, but Kellie made it such a... Read More simple process! We rented quite a few items from her that were super cute! We had so many compliments on our decor! When we walked into both the ceremony and reception space, it exceeded our expectations. We highly recommend Rustic Elegance!
---
Rustic Elegance is excellent
Reviewed on

3/11/2015
Rustic Elegance made our outdoor wedding day so beautiful. We were able to enjoy our day stress free even when the weather should have caused chaos. The attention to detail was spot on and they helped create the most beautiful ceremony and reception for us. It was the best... Read More investment we made for our day. Thank you to Kellie and Lynse!
---
Best decision ever!
Reviewed on

11/18/2014
Hillary R
We decided to get a coordinator later in our wedding planning as we realized we couldn't do everything on our own and needed help, especially for the big day. I researched day-of-coordinators and liked the fact that Rustic Elegance could provide suggestions for your decor as... Read More well as provide rentals. It was a one-stop shop! Throughout the whole process, Kellie was absolutely amazing to work with. Not only did she spend so much time talking through the logistics and details of the day in the months prior, but she was my advocate to make sure everything went as I planned and wanted. Kellie did a great job in making game day decisions that took the stress away. There was an accident that caused my guests to run late to the ceremony so Kellie helped coordinate pushing the start time back an hour. Most brides might be anxious over this, but I didn't feel like it was an issue because Kellie handled it (communicated to family, the vendors, caterer, etc.). It may sound corny but I felt like Kellie was another member of my friends and family. She even sent pictures to my mom who unfortunately couldn't attend the wedding. I got several compliments on how professional Rustic Elegance was on the day of the wedding and how helpful it was to have a real coordinator and not a friend or family member in this role. Literally everyone in my bridal party commented on how they could just have fun and it was the least stressful wedding they've been in. Most importantly, it allowed my husband and I to enjoy our day and live in the moment. Rustic Elegance's services are priceless. You won't be disappointed.
---
Hard workers, great job, invaluable!
Reviewed on

11/17/2014
Ann V
As I look back at our wedding pictures, I am remembering all the love that we felt that day. I was carefree and smiling all day and my husband and I were able to enjoy the time with our friends and family who traveled from all over to celebrate with us. And that doesn't mean... Read More that nothing went wrong, it was just handled splendidly. Big kudos to Kellie and Lynse of Rustic Elegance, who made it all possible. We had the event on our family's farm, and I was afraid that my family was going to get so caught up in organizing and executing the details that they would not get to enjoy the day. So I hired Rustic Elegance for day-of coordination. The best idea...EVER! I am so grateful. Despite a severe thunderstorm rolling through the farm immediately before our outdoor ceremony, Kellie and Lynse brainstormed, rearranged, delegated, took suggestions gracefully and if you hadn't actually seen the storm yourself, you probably wouldn't have known it had happened. An amazingly beautiful, stress-free wedding day. What kind of price can you put on that?!
---
Lantern rental
Reviewed on

8/25/2014
Allison D
Kellie is great to work with even though I just needed lanterns for my daughter's wedding. It saved me from having to buy, store and then dispose of them.
---
Excellent!
Reviewed on

7/31/2014
Maddie H
Rustic Elegance is terrific! We loved working with Kellie. One of our clients used her rentals for their wedding decor and Rustic Elegance had a fantastic selection of items. It all came together beautifully. And Kellie is always prompt to respond to emails and answer... Read More questions. I would highly recommend this company to anyone!
---
Rustic Decor Rentals
Reviewed on

7/09/2014
Kelsey L
Kellie was a dear to work with. She was very quick to get back to me when I had questions, very professional and accommodating. Her pricing is extremely reasonable and pick up and drop off were a breeze.
---
A huge help!
Reviewed on

6/04/2014
Kailee D
I am a very type-A, ultra organized person and I wanted to do my wedding all on my own. My family eventually convinced me to hire a Day-Of Coordinator so that I wouldn't have to worry about anything on my wedding day. I am SO glad I did. Kellie was a huge help. She stayed in... Read Moreauyfcbefvrafaxtfuutwwtrufxwrzdburayxxw touch throughout the planning process and organized all of the wedding details into one big packet. She would look over everything and add suggestions here and there- she thought of the smallest details that never crossed my mind! Because I hired her as my coordinator, all of her rental items were included- which saved us tons of money. The rentals were so cute and Kellie helped me to customize them a bit (ex. removing the twine from the mason jars) so that they would match my wedding style. Kellie was at my rehearsal and the wedding. Everything ran smoothly and perfectly... I didn't have to worry about a thing. She directed guests and wedding party to where they needed to go, made sure everyone was on time and in place for the ceremony, met with all the vendors as they arrived and tipped them as they left, put out snacks/brewed coffee throughout the reception, lit the candles, helped to clean off tables and pack up everything at the end of the day... And so much more! I am so glad I was able to just "be the bride" on my wedding day and not worry about those details. Kellie was professional, timely, organized and personable. I highly recommend her!
---
Ali's August wedding
Reviewed on

5/20/2014
Alison J
I absolutely love Kellie and Rustic Elegance! I am renting all of my rustic decor through her company for my August rustic farm wedding. She is so flexible and if there is something that you have in mind for your wedding and she doesn't already have that item she will try and... Read More find one. Her prices are also really affordable for a bride on a budget as well. A shout out to Kellie ! Thanks for helping make my dream wedding!
---
Fabulous Vendor!
Reviewed on

5/19/2014
Heather C
Kellie at Rustic Elegance has been nothing but fabulous! I have really enjoyed working with her and having her help bring my vision to life. Her rental items are awesome and the prices are the best I've seen for this type of service. She always responds in a timely manner and is... Read More VERY felxible!! I would defdefinitely recommend her again and again!
---
Absolutely Fabulous
Reviewed on

5/18/2014
Lissa B
I cant say enough good things about Rustic Elegance! I found out about them through a family friend and they have been nothing but helpful. Kellie is very organized, has great ideas, and is very quick with responses with any questions I have. The first time I met her I felt... Read More absolutely comfortable putting my backyard reception in her hands. She was able to take the blank slate in my backyard and create a whole new "rustic" vibe about it! I loved that she already had all items for rent, rather then going to buy all these items to only use them once. I don't think I could have done any of this on my own and I am so glad that I hired Rustic Elegance to help me with my day! I would HIGHLY recommend them to anyone who is looking for a little guidance or anyone who is just looking to relax and have a good time on their special day without any extra worries, because Kellie takes those all away:)
---
Meet The Owner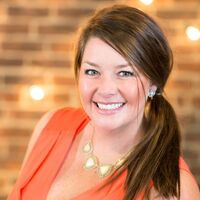 Kellie Kuboy
Lean more about Kellie, the owner on our blog: http://blog.rusticeleganceweddings.com/2016/01/mn-wedding-planner-meet-the-owner-kellie/