Home

Salwa Photography
About this Vendor
Salwa Photography
Anna & Simon Salwa are known for creating breathtaking images that artistically capture the emotions of the moment and the true beauty of the subject. Specializing in modern portraiture, they have created a very special niche as modern chic photojournalists.
Details
Contact Info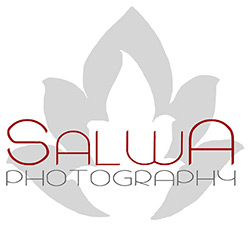 54 W 40TH STREET, New York, NY
AMAZING!
Reviewed on

11/04/2011
Roohi S
Words dont even do justice to how amazing and brilliant Anna and Simon are!! Their photos are just breathtaking. They did an absoluely incredible engagement shoot for us and captured our Sangeet, Wedding and Reception! We are so happy with all the pictures, every single picture is unique. Not only are the photos great, Anna and Simon are such nice people. They made my husband and I feel totally at ease while taking the pictures and completely guided us along the process. We absolutely LOVE THEM!!
---
Amazing!
Reviewed on

9/18/2012
Suzanne D
Anna and Simon are so amazingly talented, each and every picture is so breathtakingly beautiful! I cried all over again looking at my wedding photos! They are so lovely to work with, so sweet and professional, they really bring out the best of you in photos. The photos look like they were taken right out of a magazine! I would have never thought I could look that good! My husband actually said he wishes we could just have them take photos of us once a year haha. They are truly amazing and we feel so lucky and thankful to have had such talented photographers capture one of the most important days in our life. I couldn't imagine having anyone else. THEY ARE THE BEST!
---
Amazing !!!
Reviewed on

12/02/2010
Urszula Z
Anna and Simon were absolutely great. They are very creative and lot of fun. From the moment we had our first meeting, we were confident that they would capture the spirit of our wedding. Our pictures were beautiful! Creative and edgy but yet still had a timeless elegance to them. Not to mention, the wedding album was phenomenal. Through the wedding I know they were there and working but I barely noticed them. They were very professional, reliable, and a pleasure to work with. Anna worked with us very closely after the wedding to ensure that we were satisfied with our photo slideshow and album. The quality of their work was undeniably exceptional. We cannot thank them enough for making our wedding day unforgettable.
---
They are AMAZING!
Reviewed on

7/23/2014
sabrina b
There is not enough words in the world to express how amazing Anna and Simon is. They are one of a kind, super talented and has amazing personalities. Both my husband and I fell in love with their work and had booked them a year and half before our actual wedding. Their work speaks for itself. It is really hard finding photographers that are consistent with their work and that is one thing we did not have to worry about. They went above and beyond to make our day special. Highly recommend them for your big day!
---
Wedding Photography
Reviewed on

10/07/2013
Purnema M
Anna & Simon are absolutely amazing. They know how to capture every perfect moment. They are always at ease and it therefore makes you feel so comfortable to take pictures. I loved All of my wedding photos and am so happy that we chose salwa photography for our wedding.
---
Mr. & Mrs. Manfro
Reviewed on

10/06/2013
We worked with Anna and Simon from Salwa Photography and absolutely LOVED them. They were timely, professional, well dressed, and most importantly, incredibly creative. After our wedding, they offered us 1000+ images from our wedding day and all of them were beautiful. A year and a half later, our friends continue to compliment our wedding pictures and describe our pictures "as they best they have ever seen". We can easily say working with Anna and Simon was one of the best experiences of our wedding season!
---
salwa
Reviewed on

10/05/2013
Simi C
we absolutely LOVED salwa. not only are they gifted photographers, but they are so much fun to work with! they have a way of making ordinarily "unphotogenic" people look like models in their wedding and engagement photos! they have mastered the art of "couples" photos as well as capturing the details, centerpieces, and artistic elements that are present. everyone in my family loved working with them during our wedding weekend -- we cannot wait to work with them again!!
---
STUNNING!!!
Reviewed on

10/04/2013
Amy F
When I was searching for photographers for my wedding I had a very specific criteria in mind - I DID NOT want the photos to look like wedding photos. I came across Anna & Simon while looking through theknot and the color and composition of their photos BLEW ME AWAY! I knew they were the photographers I was looking for. They were so easy to work with, very friendly and full of ideas right from the start. From our Engagement Photo Session to our Wedding Day Photos, the results were just amazing - so editorial and edgy, even considering they had to deal with our wedding party of 26 (eek!). Anna & Simon captured the memories of my Engagement and Wedding Day perfectly. If you want photographer that are modern, creative, easy to work with and just all around super-great people, then Salwa Photography is the team for you!
---
Wedding Photography Perfection
Reviewed on

10/03/2013
John and I cannot express to you how grateful we are for all that you have done in helping us capture our special day. The detail and quality of your work is impeccable! Anna and Simon captured every moment of our wedding day flawlessly. Every picture looked like it was out of a magazine. I would highly recommend Salwa Photography to anyone.
---
Tremendous quality, amazing service and two of the coolest people I know!
Reviewed on

10/01/2013
I'm a photographer so I was very picky in selecting the photographer for our wedding. I've found many photographers to follow the same basic ideas in wedding photography. We wanted something different, something more romantic, something more rich. My wife found Salwa after an extensive search and thought they might fit the bill. I lost my mind with the composition of their shots and their ability to capture moments that you didn't even realize were happening. Outside of their work being phenomenal, they provided us with detailed explanations of how things would work and helped us corral people over for our family shots. They were so easy to work with and an amazing team. I think the fact that they are a husband and wife team really helps capture both the male and female views of the event. And they are so romantic in their interaction, you can see where they get all their inspiration from. I can't recommend them enough. Some people complain about pricing, however, I used to shoot weddings, and am fully aware of the amount of time it takes to not only shoot the wedding, but then carefully curate and color correct the shots. Their prices are surprisingly fair. The reason other people can be much cheaper is that they give a far inferior product. Seriously. Call them.
---
Worth every penny!
Reviewed on

9/29/2013
Tara S
Anna and Simon were complete professionals! They arrived on time and were everywhere they needed to be throughout the day, capturing every detail. After seeing a few of the edited photos, we knew we made the right choice! My husband and I couldn't be happier with the photos; they truly make you look as though you belong in an editorial magazine - simply stunning! My hairstylist loved our photos so much, she chose them for her wedding as well :) My one and only wish, is that we had more photos of the wedding party, but other than that, they are my #1 top vendor of choice!! Anna and Simon, thank you for capturing our wedding day with your amazing talent!! We'll definitely be booking with you again... for anything!
---
These two are the best
Reviewed on

9/29/2013
Bonnie L
My fiancee and I had a destination wedding in California and a photographer was already lined up for us by our wedding planner. But we hired Salwa photography to take engagement photos for us in New York where we live, based purely on how their website looked and the reviews I had seen. This decision turned out to be one of the luckiest ones we made during the wedding planning process. At the time, my fiancee and I had little experience being photographed, and it took some cajoling to get us to pose in public while people were walking around watching us, but Anna and Simon had an amazing way of helping us to relax, physically adjusting our bodies into an wide array of positions, and then making us feel like we were doing a great job! The photos turned out amazing. We really looked like we were naturally able to create these very editorial poses. Without their help, we would never have been able to make up any of these things. We loved working with Anna and Simon so much that we cancelled our other photographer and hired them for our wedding in California. They spent the week up until the event scouting out locations for our photographs so everything went very smoothly. By then we were like old friends so on this nerve wracking day, the photographs were the easy part and we knew we were in good hands. It goes without saying that the photographs turned out amazing. I would say that if you're looking for a photographer, so many out there are able to catch perfect lighting, or edit you to look flawless, but few are able to create the scenes that Salwa does by literally adjusting your body into what feels like an an awkward pose, but looks not only natural, but graceful as well. It probably helps that Anna used to be a professional ballerina. They are a husband and wife team that work impressively well together. I think they have something extra to offer that most photographers don't. I've been in many weddings and photographers have never made an impression on me. But after our wedding, I had a number of guests comment about how nice Anna and Simon were, how professional they seemed, and even about how attractive they were. We really loved working with these two. They were a big part of our wedding experience and we will likely keep in touch with them for years to come.
---
The BEST of the best!!!
Reviewed on

9/29/2013
Michalina D
When we came across Salwa Photography, we knew right away Anna and Simon will take pictures of us on our Big Day. They have a great portfolio which really stands out. We love their style, professionalism, friendliness, energy and passion. It seems like they never have enough of taking pictures. There is always one more to take; and that one more and every single one is an unique and beautiful piece of art. We had three photo sessions (Session for Save the Date Cards, E-Session and Wedding Session) all filled with lots of joy during shooting with Anna and Simon. All the pictures are unspeakable. It is worth to mention that during our wedding ceremony Anna and Simon were unnoticeable while taking the pictures. There are many good things we could say about their team but we think that top professionalism and positive attitude topped with unique talent, gives an idea about who they are and what they do. We couldn't be any happier. Anna and Simon, thank you for making our special day an unforgettable experience and documenting our great memories for years to come.
---
Thank you Salwa for making my wedding a masterpiece!!
Reviewed on

9/29/2013
Narani P
Anna and Simon Salwa are true artists. As I was searching for my wedding photographer, I was simply blown away by the quality of their portfolio. B&W or color, photojournalistic or glamour - every moment is crisp, vivid, and detailed. Working with them was an absolute pleasure. We had an engagement photoshoot with them a few months before the wedding, which gave us a glimpse into their process. And we were amazed at how good those photos turned out. So on the big day, their photoshoots were the few moments when my husband and I were able to relax and let it sink in that we just got married (!!), because we could trust Anna and Simon to immortalize the happiness we were feeling. After seeing the hundreds of wedding photos they edited for us, I know we made the right choice going with Salwa Photography. They turned our wedding into a masterpiece and we will be able to treasure the moments for years to come.
---
Couldn't be happier
Reviewed on

9/29/2013
Olia P
When I saw the wedding pictures of other couples on Salwa's website, I knew that was exactly how I wanted my wedding to be captured. On the day of the wedding, they guys show up right on time. They were very professional and easy to work with. I was mostly working with Anna while my groom was with Simon before the ceremony. I was amazed by by Anna's spirit and energy. She was moving the furniture around and taking pictures from all possible and impossible angles. She was fun and very easy to work with. My husband enjoyed working with Simon very much as well. Both guys were giving us some guidance which made the pictures look great. Everyone who sees our wedding pictures says that they look like from wedding magazine. Guys did a great job providing us with only the best shots - no duplicates or bad quality pictures. They were almost unnoticeable during the ceremony while they captured every single important moment. We got all the pictures within two months from the ceremony which I consider to be great for a wedding season. Certainly there are cheaper options out there, but very few of the style and elegance they are able to capture. By looking at our wedding pictures now, we agree that it was the best money we spent for our wedding and are extremely happy that we will have the opportunity to cherish these together for a lifetime.
---
Fabulous Modern & Traditional NYC Photographers
Reviewed on

9/28/2013
Kristin E
Anna and Simon have a style of photography that retains the traditional value needed for a wedding, yet incorporates a modern flair that only the two of them can achieve. My husband and I were looking for a more sexy version of today's typical wedding photography and Salwa Photography was able to give us that while still taking traditional wedding photos that would make our families happy. As far as having the two of them as part of our day, now that I look back, I can't picture it without them. They both are wonderfully sweet people and an adorably romantic couple. From our first consultation to our final meeting where we picked our album, they provided us with personable professionalism that can often be hard to find in a city like New York.
---
Wonderfully Talented
Reviewed on

8/27/2012
Tiffany U
Anna and Simon did our engagement and wedding photos for our spring wedding. The pictures came out beautifully artistic and varied. Everyone was raving about the quality and interesting shots they took and Anna went out of her way to make me feel calm and stress free throughout my big day. Thank you both for the wonderful job- we really appreciate it!
---
stunning wedding pictures!
Reviewed on

11/14/2011
Margaret S
My husband and I absolutely love the engagement and wedding photos Salwa took for us. The pictures are editorial and stylish, like pages from fashion magazines. Anna and Simon Salwa are very talented, professional and courteous. They are responsive with the emails. They know how to make you feel like a star during the photoshoot. They work very hard to capture the best of you. You will not be disappointed if you choose them for your wedding photographers. We highly recommend them!
---
Unique photographers
Reviewed on

11/05/2011
francine p
Anna and Simon are not only a pleasure to work with but they are extremely talented as well. We looked through dozens of photographers portfolios and they didn't come close to salwas quality. They made our wedding dreams come true!
---
THE BEST
Reviewed on

11/04/2011
Veronica G
I had such a great experience with Salwa Photography. My Fiance and I wanted really artistic, quality pictures with a photographer who knew what they were doing. We don't like dealing with amateurs - And Salwa did not let us down. When we arrived at Central Park they immediately knew exactly where to go and how to tell us to pose. They have an artistic flare and know exactly what they're doing when they're shooting. I can't say enough about them. Anna also was great with revising and photoshopping our pictures and was so nice to interact with. You will NOT be let down if you want awesome pictures with people who know what they are doing.
---
Fantastic Engagement Photos!
Reviewed on

11/04/2011
Spencer F
My fiancé and I are getting married in Florida, but we live in Manhattan, NY. We had already booked a photographer for our wedding, but we needed someone to do our engagement photos for our Save-The-Dates, wedding website, etc. We found Anna & Simon (Salwa Photography) on the knot, and scheduled a preliminary meeting to talk about our engagement photo session. They were very friendly, and they took the time to get to know us and understand what we were looking for. We were very impressed by their past work, and we loved their style, so we signed with them for our engagement photo session. We had our engagement photo session in Central Park several weeks later. Anna and Simon made us feel very comfortable, since having a photo shoot in the middle of many on-lookers is something that could easily throw you off of your game. Because we were enjoying ourselves, we extended our session to get additional photos. When we got the photos back a few weeks later, we were very happy with the result. They did a great job filtering through the hundreds of photos to find their favorites (all of the images were edited and color-corrected, by the way), which helped us in prioritizing for our wedding website and save-the-dates. We were extremely pleased with our photos and we highly recommend Anna and Simon for any future wedding or other event where a skilled team of photographers is needed!
---
Dream wedding
Reviewed on

11/02/2011
Diana B
We used Salwa photography and we could not be happier. Anna & Simon captured us as a couple and our personalities. There photos are impeccable. We were so happy with the photos. They are so great to work with, they brought us out of our compfort zone and we loved it!
---
Amazing!
Reviewed on

10/29/2011
Mohit J
Anna and Simon are amazing photographers to work with. They truly bring a unique artistic form to the photography industry and are extremely passionate about what they do. My wife and I are very pleased with how our pictures turned out for our Sangeet. They were able to capture some great moments and emotions that we will be able to cherish forever. I highly recommend using Salwa photography for your next event. You will not regret it!
---
Fantastic photographers!!!
Reviewed on

10/27/2011
Adrienne R
Anna and Simon were excellent -- very easy to work with and very willing to work with our tastes and budget. Their work was excellent, and we are so happy we trusted them to capture are special day!
---
Fabulous Photographers!
Reviewed on

10/05/2011
Meghan T
Anna and Simon are incredibly talented photographers and I would absolutely recommend hiring them. Not only do they capture amazing photos of your wedding, but they are absolutely wonderful to work with. They truly listen to what you want and are incredibly professional. I absolutely love our pictures and after the ceremony started, I didn't even realize they were taking pictures of me!
---
Send Message