Home

Sarah Pudlo & Co Photography
About this Vendor
We can't wait to chat with you!
Proud members of the PPA, we have been featured on The Knot, Grace Ormonde Wedding Style, and Newport Wedding Glam. While each unique couple comes to us as clients, we want you to leave as friends! Be sure to check out our blog-site to view more real wedding galleries. Thanks for stopping by!
Details
Online Proofing, Wedding Albums, Second Shooter Available
Contact Info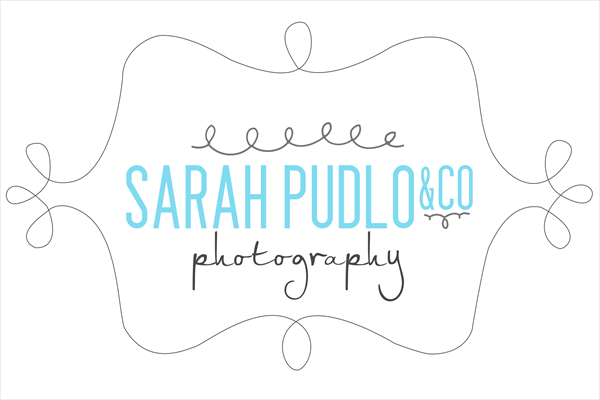 Could Not Be Happier!
Reviewed on

9/09/2014
Kimberly D
Sarah Pudlo & Tiffany were our photographers for our August 9th wedding at Blithewold Mansion. I could not be more happy with their service, quality, and professionalism! My husband and I met with a lot of photographers prior to booking Sarah. From the moment we had a phone call with Sarah, we knew we had found our wedding photographer.. we didn't even meet with her prior to signing the contract! Sarah really took her time and got a full understanding of the wedding vision and the special moments that we wanted to capture. The morning of the wedding, I finally got to meet Sarah and Tiffany - they are so wonderful and make you feel comfortable in front of the camera. When it was time for formal pictures after the ceremony, they were so organized and efficient. All family pictures were done quickly and they were able to get back to enjoy cocktail hour before people even knew they were missing! Sarah and Tiffany were so wonderful taking us and the bridal party all over the beautiful gardens on the property and stopping us when they saw a picture perfect spot! It's one month later, and I have the full gallery of photos from our wedding. I cannot believe how quickly Sarah was able to get our gallery ready for viewing AND how many different moments she was able to capture. So many wonderful pictures! I honestly can't say enough good things about Sarah Pudlo & Co. We also used her photobooth which is leaps and bounds above any other photobooth rental. All of our guests absolutely loved the photobooth! The photobooth attendants were incredible as well and even helped our guests to organize a guestbook scrapbook of their photobooth print outs. In fewer words, I'm trying to say - If Sarah Pudlo has your date able for your event... Book her!
---
Nicki Maher
Reviewed on

5/12/2014
Nicole C
Sarah was amazing--she was comfortable to be around and she LISTENED to my vision and captured it. I loved her approach and I feel as though she was the perfect compliment to my husband's personality (making him feel natural and at ease on camera) and she was also able to identify with me and my crazy girls. She encouraged us to be ourselves, which is always important to feel that way on your big day. The photobooth team got our friends engaged in being silly and capturing all messages through the video option. We didn't have to worry about one thing having the full crew on board. Lastly, her work by far exceeds her pricing. I looked into several other photographers who were more expensive, with less package options. Sarah Pudlo is certainly a name to watch for within the world of photography :) We loved her and we already have her booked for our newborn photo session...expecting in October!! :) Kudos Sarah and team! You rock! Wedding: 07/13/2012
---
Sarah Pudlo & Co is amazing!!!!
Reviewed on

5/09/2014
Jocelynn C
If your looking to get amazing pictures and memories captured on your big day, Sarah Pudlo & Co. is the way to go! She is AMAZING at what she does and truly cares for her clients! She made my big day incredibly special and took gorgeous pics that I now have to cherish forever. She helped turn my rainy wedding day into a spectacular gorgeous setting! I couldn't have been happier with how everything turned out. Thank you to Sarah Pudlo & Co. for being there to capture amazing pics on one of the most amazing days of my life!
---
HIGHLY RECOMMEND!
Reviewed on

6/13/2015
Katelyn G
From start to finish, Sarah provided us with an AMAZING experience. I remember meeting her at the start of our engagement discussing the many details we had in mind for our wedding day! Instantly, I felt comfortable and spoke with her as if I had known her for years-she is a genuine and kind person. I was even more excited about our wedding after leaving her beautiful studio. We first did our engagement session with her in Bristol, RI where she captured some of the most beautiful images. We were both so nervous but Sarah made us feel instantly comfortable and we had an absolute blast! We used these pictures at many events including our shower and wedding and received so many compliments! In the time leading up to the wedding, Sarah always kept us informed, guided us in our timeline planning and ensured that we had everything we needed (even in addition to our photography needs). On the day of the wedding, I was so excited when Sarah and Tiffany arrived-it was as if more of our friends arrived! They were so much fun to have around that morning and captured each moment while sharing in the many laughs and memories! Sarah and Tiffany traveled on the trolley with the ladies to the ceremony, which was the BEST decision. They captured so many incredible candids on the way-you could truly see the excitement and joy of that day. We got married in an older but beautiful cathedral where stricter guidelines on photography and videography were set. Sarah and Tiffany were rockstars-captured every single moment of the ceremony while remaining subtle. They even captured emotions from those in the church, which were my favorite shots since you do not get to see that on your wedding day! After the ceremony we took our photos at the State House which turned out to be a gorgeous venue! We had an absolute blast taking our wedding party pics-we had a rowdy and humongous wedding party and Sarah and Tiffany made it so much fun while keeping the attention of about 30 people. They had such creative ideas on how to capture the most perfect shots and depicting the varying colorful personalities we have among those we love! Throughout the reception Tiffany and Sarah were constantly on the move. However, I have to importantly point out that they blended among the crowd without missing a beat. This may not seem important but I have witnessed photographers stop brides during dances or their walk down the aisle to get a picture-not these ladies! They were among the crowd, captured amazing candids and operated as true professionals. Throughout the evening, Sarah checked in to ensure that we had gotten every photo we wanted. We also had the photo/video booth at our wedding, operated by Sarah's wonderful husband and colleagues! This was worth EVERY dollar. Such a blast, beautifully constructed and our guests raved about it! The memories and pictures that were created that day will be cherished for a lifetime. When we received our photo gallery, the pictures were above and beyond anything we could have imagined. Nothing was missed! Before seeing the gallery my husband and I had discussed pictures we wish we had taken, well to our surprise, Sarah and Tiffany got them without us even knowing! I cannot rave about them enough! I would highly recommend Sarah Pudlo & Co to any couple getting married! Through this process we did not just gain beautiful memories but a friend and family photographer who we will use to capture the many memories for our events to come!
---
AMAZING!!!!!!!
Reviewed on

10/23/2014
Holly S
I cannot thank Sarah enough for an amazing wedding day experience from taking photos and also our photo booth. Sarah and her team seemed to capture of every single special moment on that day. She is a pleasure to work with and she definitely knows what she is doing and all of her creative ideas were amazing. My wife and I were so pleased with how our photos came out and also impressed with how fast we received them. We received over 1,000 amazing photos; both in color and black and white and we loved every single one of them. Sarah knows how to make you feel relaxed and she provides an comfortable trustworthy atmosphere while taking photos. I definitely 100% recommend Sarah for all future wedding parties. Amazing!!! Thank you Sarah.
---
Perfect
Reviewed on

10/03/2014
Nicole M
Working with Sarah for engagement photos made me realize what a great choice we had made. I am not good with cameras I get very shy, can't say I was with Sarah! We felt so comfortable with her. She is an amazing photographer and I fell in love with her work from the minute I looked at her page. Wedding day was also amazing with Sarah and Tiffany. They made everyone feel comfortable and dealt with our crazy wedding party!!! :) Her work is amazing I highly highly highly recommend Sarah Pudlo! Pricing was very fair we had the ultimate package that had so many things included.
---
Wonderful Experience!!
Reviewed on

9/30/2014
Nicole W
I cannot say enough good things about Sarah Pudlo & Co. Recently, they captured our August, 2014 wedding in Newport, RI at Regatta Place. We met Sarah over a year ago, and immediately after meeting her knew we had found the perfect person to capture our wedding. Sarah is friendly, warm, and very talented. Prior to the wedding we had our engagement pictures taken by her and were so excited when we saw the images, we immediately couldn't wait to see what our wedding photos would look like! During the planning process Sarah was always willing and happy to answer any questions I had. On the day of the wedding Sarah arrived with her assistant photographer, Tiffany. They immediately got to work snapping away! Through out the day I often forgot that they were capturing so many special moments because it felt as though they were good friends joining us! Sarah makes you feel at complete ease, and it truly makes a difference when you see how beautiful the photos come out. A month later, we have an amazing blog preview to show off to our friends and family and the entire gallery, which includes over a thousand images! We have sat together on many nights this last month scrolling through the photos, laughing, and admiring all the details and moments that were captured. Our bridal party, family and friends have not stopped talking about how much they love the pictures they have seen. I highly recommend Sarah Pudlo & Co. if you are looking for a truly wonderful experience with a photographer that is talented and able to capture your unique style/vision. Thank you Sarah, we can't wait to work with you again in the future!
---
Amazing Photographer!!!
Reviewed on

9/02/2014
Jenn B
My husband and I were married June 28, 2014. We hired Sarah back in 2012 and knew she was a great match for us! She is incredibly sweet and so talented! We chose to get the Ultimate Everything package, which pretty much included EVERYTHING! It was absolutely worth the money we paid! We took our engagement pictures with her which came out incredible and she made our Save the Dates which were perfect! 1 year later was our wedding and the pictures were absolutely AMAZING!!! On top of being so talented, Sarah is very professional and absolutely prompt with email and any information you need! We sent her the pictures we wanted in a canvas for our wall and that same night she had the proofs for us!!! I HIGHLY RECOMMEND SARAH PUDLO!!!!!
---
AWESOME Experience From Start to Finish!
Reviewed on

6/26/2014
Cathleen R
Sarah and her team were SO wonderful throughout our entire wedding planning process! We spent the day in NYC with Sarah and her husband for our engagement photos and it honestly felt like we were spending the day with friends. We felt at home and so comfortable. Our wedding day was exactly the same. It felt like we had our friends celebrating with us, and they just happened to be fantastic photographers :) We were so happy with how all of our pictures turned out that we came back a few months after our wedding to have pictures taken with our puppy! We wouldn't hesitate to recommend Sarah and we know exactly who to call when we decide to expand our family and need some newborn photos! :)
---
Best wedding photographer!
Reviewed on

6/05/2014
Sarah A
My husband and I used Sarah and her assistant Tiffany for our wedding last July. I can't say enough wonderful things about the both of them! We both are not people who really enjoy getting our pictures taken, so we opted for the engagement package, to help us get comfortable for our big day. Our engagement pictures came out beautiful, and completely relieved any of my nerves I had about wedding pictures. Sarah's personality is so warm and friendly, that you'll immediately feel comfortable with her! We are still getting so many compliments on our wedding photos almost a year later. Did I mention that her quality of work is better than a lot of those ridiculously expensive Newport vendors? Great value, great experience, can't thank you enough Sarah!
---
Best Photographer!
Reviewed on

5/29/2014
Allison L
Sarah and Tiffany were wonderful to work with! We just can't get over how amazing the photos turned out, and we are in awe of your talent! We frequently look at our wedding photos, and it's like reliving every aspect of one of my favorite days and we can't thank you enough! I would definitely recommend Sarah to anyone looking for a wonderful wedding photographer.
---
Sarah Pudlo & Co Photography
Reviewed on

5/10/2014
Heather F
Sarah Pudlo is amazingly talented! She did our engagement and wedding photos for what we found to be a very reasonable price. I know I am biased, but our wedding pictures are so different from any other and are the most beautiful ones I have ever seen!!! She is so energetic and creative... It happened to rain on our wedding day and Sarah was kind enough to email me early in the morning suggesting umbrellas for our wedding party...which was an awesome idea! We had such a blast at both photo sessions. She captured everyone and everything we had hoped for and more. She is fabulous to work with and I cannot wait to visit her again with our babies one day!
---
Sarah Pudlo wedding
Reviewed on

5/09/2014
Becky C
My husband and I were married in June 2012 and we had Sarah for our wedding photographer, we cannot say enough great things about her. Her uplifting attitude, kindness and the quality of her work is outstanding! I have personally recommended her to a number of my friends who have also used her for their weddings and couldn't be happier! She is trustworthy and professional and we couldn't imagine having anyone else for our wedding day, we love our wedding photos!
---
For Stylish and Professional Wedding Photography seek here!
Reviewed on

5/08/2014
Sarah Pudlo and Co Photography created our wedding day photos to perfection! Top of the line quality in every aspect. Not a single complaint and would use Sarah and her services again (in fact I already have) for any future events. An absolute must for your wedding, you will truly be blown away. Make your wedding day a memorable one with Sarah Pudlo and Co Photography!
---
Amazing!
Reviewed on

5/08/2014
Suzie D
Sarah is absolutely Amazing!! From engagement to our gorgeous wedding pictures, Sarah has proven that she is extremely talented and passionate at what she does. I am truly in awe when i take a look back at all of our pictures! So many great shots!! You are crazy if you don't go with Sarah & Co. Pictures are memories that last a life time, wouldn't you want pictures that speak for themselves!
---
Fantastic!!
Reviewed on

5/08/2014
Jen M
Where do I begin? Sarah herself is amazing! She is sweet and kind, and super talented! From the moment we met her; she made us super comfortable. Sarah and her team did a wonderful job at our wedding. They did our engagement photos, supplied our personalized thank you cards and save the dates, photo albums, etc. And how can I forget the photo booth! So much fun! They supplied a scrapbook filled with all the photos from the booth that our guests signed (used it instead of a guest book). I love flipping through it...it brings back all the good memories, and is always good for a few laughs! Sarah was also very accommodating with our requests. I would recommend her anytime. :) Amazing job!
---
August 3rd 2013
Reviewed on

5/08/2014
Upon getting engagement my first thought was to book Sarah Pudlo & Co. I had seen Sarah's work from various facebook friends and their weddings, and of course her adorable newborn sessions. When we got engaged I contacted Sarah within a week to lock in our date. Sarah and her team were nothing short of amazing. We sat down to discuss different shots and details to capture the week prior and she made us feel so at ease. The day of our wedding Tiffany had the honor of being with all the guys while Sarah was with all the ladies. Sarah was so creative with her shots of us. We even stopped at an abandoned railroad track to take some portraits of me in my gown. They were so rustic and vintage looking, and definitely some of our favorite shots of the day. We had also booked the rock your booth - photo booth for the reception. Our family and friends had so much fun taking pictures and leaving us messages. Most of the days following the wedding people were commenting on how fun it was! We got all of our photos back exactly 30 days after our wedding. No one ever wants to wait for their wedding photos for an extended period of time and Sarah had them ready exactly when she told us they'd be done! Ordering photos was so easy on the gallery. Our parents loved the convience of ordering from home and shipping was super fast! I wouldn't change a thing about our wedding or vendors, Sarah Pudlo & Co made our day. I am always recommending Sarah to newly engaged friends of ours and I know when the time comes for myself and husband to have children, we'll be booking Sarah for newborn photos! Thank you Sarah Pudlo & Co. for being such a reliable, caring, fun, and dependable photographer!
---
5 stars!
Reviewed on

5/08/2014
Sarah R
.
---
Send Message