Home

Schaler Photography
About this Vendor
(800) 559-8038
Our Wedding Photographers Capture the Elegance of StoryBook Style Weddings
Details
Artistic, Classic, Documentary, Lifestyle, Modern
Digital Files, Online Proofing, Photo, Printed Enlargements, Second Shooter Available, Social Media Sharing, Wedding Albums
Reviewed on

12/23/2017
Laura S
George and Barbara were so great and easy to work with! From the very first appointment of selecting which wedding photo package we wanted to the last appointment of designing our storybook wedding album together. They listen to you and hear what you want captured. Due to our... Read More ceremony start time and the time of sunset,we knew we would be pressed for time in getting our formal photos done. George and Barbara moved us along quickly so that we were able to get all formal photos in with the most beautiful sunset sky. They are easy to communicate with and very quick with response time should you have any questions for them. They've treated us like family since day one and we feel the same about them. Thank you George and Barbara!
---
Reviewed on

11/26/2017
Katelyn S
We hired Schaler Photography to photograph our wedding and not only did they produce beautiful pictures but they captured beautiful memories that will last a lifetime! If you're looking to hire a photographer that will be easy to work with and document your special day then... Read More don't look any further! Thanks for everything George & Barbara! Xoxo
---
Reviewed on

11/18/2017
Diane L
When planning our wedding, we knew we wanted a great photographer to capture our special day, we couldn't have done any better than with Schaler Photography! George and Barbara were a pleasure to work with from the day we met. Our wedding venue was at the Hotel Northampton, a... Read More venue that George and Barbara know extremely well. The pictures turned out absolutely wonderful. From everything from the pre-ceremony pics, to the ceremony, the formals and the reception, so many pictures to choose from for gifts, the album, and special memories. Your ideas for some great unique photos turned out some of our best photos. Thank you to our new friends, George and Barbara for exceeding our expectations!
---
Reviewed on

10/28/2016
Lora R
George and Barbara were great! They took so many photos!!! They were so quick with taking pictures that they were able to get all the photos I wanted! Our wedding was on October 15, 2016 so we have not seen the pictures yet but I cannot wait to see them and relive our wedding!!... Read More Working with Schaler Photography was great, I would recommend them to anyone looking for a photographer!
---
Reviewed on

10/23/2016
Destiny G
Very pleased to have been able to work with George and Barbara. They were very personable and talkative, made everyone in the wedding party feel very comfortable. Just from the preview pictures of our wedding I'm very pleased and excited to see the rest!
---
Reviewed on

10/22/2015
Kristen M
We had both George and Barbara for our wedding and it was such a great time! George showed us some of the shots he was able to take throughout the night and I cannot WAIT to see the rest of his pictures. The nice part about having 2 photographers for the wedding was Barbara was... Read More able to hang out with us girls getting ready while George went to my husbands house and took pictures of the guys getting ready (can't wait to see those pictures either!) Thank you George and Barbara for being a part of our special day!
---
Wonderful couple of photographers
Reviewed on

10/09/2015
Alex M
We just had our wedding in September and had both George and Barbara photograph our wedding and our engagement session. Out of all the vendors we have worked with, we found the Schalers to be the most personable, funny, and talkative pair. Throughout the whole planning... Read More process, we had a friendship develop with these two great photographers. Both George and Barbara are very professional, care about what you want out of your photos, are very much to the point (in a good way), and are very organized and helpful. Our engagement session was in the middle of the winter season and they traveled over half an hour to get to our house to get gorgeous pictures. Our wedding itself had three flower girls that needed to stay focused along with 4 bridesmaids not to mention other family members. Throughout the wedding day, both George and Barbara were respectful of us wanting to enjoy the evening while still trying to get the shots we wanted in the planning process. Overall, these two wonderful people will definitely deliver what you're looking for and are interested in what you want because they truly want you to be happy.
---
Reviewed on

9/16/2015
Michelle W
Working with George & Barbara is like working with family. They welcome you into the Schaler family from day one. As a team they work incredibly hard to make your day run smoothly and to help you capture all of the special moments. George & Barbara are very flexible and willing... Read More to go out of their way to create fun and creative shots. We are both extremely thankful to have worked with George & Barbara and we cannot wait to see all the beautiful pictures they captured on our special day!
---
Amazing Pictures
Reviewed on

1/22/2015
Erin K
George and Barbara are incredible. The weather on our wedding day was an absolute nightmare. As I was getting my hair done that morning the rain started and it NEVER stopped. Somehow George and Barbara helped us turn the awful weather into absolutely incredible one of a kind... Read More wedding pictures. George emailed the Monday before the wedding, without me even having to reach out to him, letting me know that he had seen the weather forecast but not to worry. He recommended that we reach out to some indoor locations just in case Forest Park would no longer work. On our wedding day, they could not have been any better. After we took the customary pictures at the church, George asked if we wanted to try Forest Park or just go to City Hall. They said they could withstand the rain if we could. We ended up going to Forest Park with about 15 umbrellas, rain boots and a lot of uncertainty. The pictures from the park came out absolutely incredibly. Between my wedding party being fantastic sports for dealing with the rain and George and Barbara never once complaining about the rain, I could not have asked for anything better. Throughout the day they continued to go above and beyond. They put together two family pictures, one of my husband's side of the family and one of my side of family, which I cannot imagine was an easy feat. We both have quite large families. Towards the end of the night, George came to find me to remind me that we wanted to take pictures at the bar with the bridal party. I would have never remembered at that point in the night but they made sure we got every picture we wanted. When we sat down to view our pictures about a month and a half ago (they were spot on with their turn around for the pictures) we were blown away by what an amazing job they did with all of the pictures. They helped to turn the horrible weather into some of our absolute favorite pictures from the wedding. We would 100% recommend them!
---
Beautiful Work
Reviewed on

10/31/2014
Monica A
George and Barabara photographed our wedding in August. From the beginning til the end, George was extremely responsive to emails and phone calls. He and his wife are very professional, but yet at the end they felt more like family. Our pictures came out absolutely gorgeous!... Read More Every part of our day was beautifully captured - truly something we will cherish forever. I am so happy that we went with Schaler Photography. THANK YOU, GEORGE & BARBARA!
---
Wonderful work!
Reviewed on

3/15/2014
Schaler did an excellent job with our wedding photos! George and Barbara were professional, experienced, and produced a collection of photos that we will forever treasure. Looking back, we realize just how important great professional photos are for these moments of a lifetime... Read More and we are very happy with Schaler's work.
---
Photos and Video are so BEAUTIFUL!!!!!!!!!!!!!!!!!
Reviewed on

11/21/2013
Denise C
My husband and I sat down with George and his wife Barb yesterday, exactly one month after our wedding. The pictures they take are AMAZING! We laughed, cried, and every emotion between. Their work is beyond what we had seen from other photographers! I am so glad my sister... Read More recommended them. You won't regret it!
---
Inital review and a review looking back.....
Reviewed on

6/15/2012
Sarah B
My wedding was in May 2012 and I literally just received my wedding album tonight (11/7/13). The time in which I received my album is unacceptable. George was great the day of and great to work with before the wedding, but after the wedding was a NIGHTMARE! Turns out there... Read More are a lot of hidden fees. If you want your engagement pictures from the engagement session that is "included" in the price, be prepared to pay $150 for them. Also, be prepared to pay shipping to get your wedding album and to wait at least a year before getting it. I ended up making an album off shutterfly with the pictures i got from his CD and it was not only 1/4 of the price but I think it came out nicer, had more pictures and i got it in 3 days. Also, the photo editing you see in all of his pictures also costs extra per picture that you want edited. None of the editing is included in the price. Needless to say my opinion has changed quite a bit. Like I said... great that day and leading up to the wedding, but in hind site, I probably would have done things differently This was the review I had initially posted on this site... I haven't gotten all my pictures yet because my wedding was only a month ago, but George and Barbara sent me some teasers to share with my guests, plus we got an included engagement session and they do beautiful work. They are a pleasure to work with and they do amazing albums! I can't wait to see more. He said he takes about 8 weeks to get pictures back which is fantastic. He has a great eye and lots of tricks to make you look amazing. He was very organized and took all of our pictures in 45 minutes, which gave us just enough time between church and cocktail hour before being introduced. Our bill was dependent on the things we wanted to order. He has packages of all price ranges, but the more expensive ones (3,000-4,000) are worth it and once you see his work, you will want more pictures. Plus he lets you pay monthly before the wedding so we didn't have to worry about anything the day of which was great. Definitely recommend this vendor. If you are going to spend money anywhere get someone who knows what they are doing, like George and Barbara!! :) Choose wisely fellow brides.... for the amount we paid, I expected better
---
Review for Schaler Photography
Reviewed on

9/22/2007
Meagan L
Our final album is breathtaking. We have had more compliments on it.;He was very slow to get our album to us. We ended up getting it 3 days before our 1 year anniversary.
---
Meet The Owner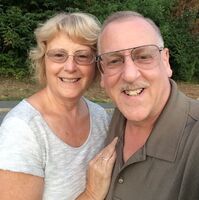 George & Barbara
StoryBook is our contemporary style of wedding photography in Western Mass & Northern CT which blends Classic images and Candid photographs with lots of variety, style and creativity, while capturing the fun and excitement of your wedding day. Our Wedding Photographers understand that you don't want to spend all day taking pictures, while at the same time you do want to have your memories close to heart for years to come. We believe our customers have their own unique style, so we encourage their "personal" touch before the day of your wedding and designing of their Wedding album.