Home

Sensational Ceremonies
About this Vendor
Florida's Most Trusted Officiants
Our team of professional officiants (all REAL Ministers) have been performing ceremonies for more than 20 years and work directly with clients, wedding Planners, local churches, and premier resort venues throughout Florida. ....we promise to create an unforgettable ceremony!
Details
Contact Info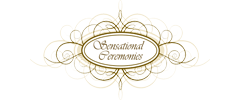 Rev. Rick
Reviewed on

5/21/2014
Alma G
Our officiant was Rev. Rick and he made the process extremely easy. He mapped out all of the legal requirements so we didn't have anything to worry about...even how to go about changing my name and links to various services to help. The ceremony was personalized and he was willing to work closely with us to make it just right. He was caring, professional and flexible. We couldn't ask for anything more. He was great!
---
Great Ceremony!!!
Reviewed on

5/19/2014
Vanessa R
Pastor Brian did a wonderful job!! He was great to work with. The ceremony was beautiful :)
---
Pastor Brian Jones-Simply Perfect
Reviewed on

5/14/2014
Brittany D
Pastor Brian was more than we could have wished for on our special day. He was professional, friendly and prepared. He ensured the ceremony was perfect and impressed us every step of the way. He had fantastic recommendations for us during the planning phase and we could not be happier with the way things turned out. We highly recommend Pastor Brian for your big day! Thank You!
---
Reviewed on

7/13/2015
Dan M
For a man as busy as he is, Rev. Rick made us feel like we were his only couple and his main focus. The initial consultation was comfortable and very detailed, and everything he provided along the way made it very easy to tailor our ceremony the way we wanted. The rehearsal and ceremony went flawlessly, and Rick brought such a fun energy to everything that really made us able to breathe during such a busy time. Hats off to you, Rick and thank you.
---
Reviewed on

6/28/2015
Jessica R
Reverend Rick was one of the easiest choices we made for our wedding. He was on our venues preferred list and was also the preferred officiant at every venue we looked at. All you have to do is watch a couple of videos he will provide of weddings hes done and you will know hes the best choice. We wanted someone candid, yet professional. We wanted someone who would smile and laugh with us if we got tripped up on our words, yet someone who would deliver and maintain that professionalism we wanted we without being dry or robotic. Rev Rick was awesome and he dresses to the 9's! He was great from the first time we met, until the wedding day. We felt like he was part of our family and that our day meant as much to him as it did us. We loved that he helped us personalize our wedding words. Also during our wedding we did a wine box ceremony in which we placed letters we had written that morning to each other. Rev Rick made sure the letters were there for the ceremony. I cannot tell you how on point he was, b/c I can tell you with all of the commotion we would have forgot! He went over so many little things that helped us tremendously during the ceremony. We also got a really great picture shot leaving the ceremony that he told us to get. He knows his stuff! Thanks again for making our day go so smoothly and turn out so special!
---
Reviewed on

6/21/2015
Jessica H
My husband and I absolutely loved working with Pastor Brian! We actually got married in Orlando, but he was very flexible with driving over both for our rehearsal and ceremony. Brian showed a true desire to get to know us as individuals to help make our ceremony beautiful and meaningful. Working with him made the process very simple as he provides a bunch of information as a starting point and then you are able to mix and match different parts of different types of ceremonies to make it exactly what you want it to be. Brian did a fantastic job helping us prepare for our big day and making it all come together as we said "I do." We truly enjoyed our experience with Sensational Ceremonies.
---
Reviewed on

5/22/2015
Johanna G
We had a destination wedding in Florida and really had no idea who to use for an officiant. We chose sensational ceremonies after speaking with Rev. Rick Lackore. He was extremely responsive from the start and made us feel very comfortable with the process. He sent examples of different ceremonies and worked with us to customize our own ceremony. He worked with me to include special parts that I wanted including roses for our parents and a moment of silence for family members who have passed. I didn't actually meet him until our rehearsal and he was phenomenal. He is so smooth and makes you feel comfortable. You know that he has done plenty of weddings before and he could be a wedding planner almost! There was a moment when I couldn't get the rings on my husband because his fingers were swollen and Rev. Rick eased the moment and made a joke of the situation that made the crowd and everyone laugh. He really made our ceremony special and made our wedding day perfect! If you are looking for the perfect officiant- Rev. Rick Lackore is your guy :) Also, he helped with all the legal work required to get married and filed our marriage license right after the wedding!
---
Reviewed on

5/08/2015
Reverend Rick preformed an absolutely fantastic ceremony for my wife and I. He helped us put the ceremony together so everything was just how we wanted it and was very helpful in making all of the necessary arrangements with the venue staff as well as taking care of filing the marriage license after the wedding. In addition to all of that he is a really great guy and my wife and I both agree that we would recommend him to anyone.
---
Reviewed on

5/07/2015
Michelle M
WOW! Pastor Brian Jones Rocks! Not only did we love him, all of our guests can't stop talking about how incredible the ceremony was. He was funny... but not in the weird, trying to be funny kind of way. He is a natural! You typically don't hear from guests about the actual ceremony itself, but in this case, all of ours have mentioned how great it was. The Married by mail option was perfect for us and was so easy! I would recommend Pastor Brian Jones to everyone!
---
Reviewed on

5/03/2015
Trina P
Rev. Rick Lackore was referred to us by our wedding coordinator and we couldn't have been more pleased. He helped us create a beautiful ceremony that reflected exactly what we had in mind for our wedding day. We had a destination wedding in Tampa and he made it so easy to prepare for the ceremony from out of state. He was extremely personable and professional throughout the entire process leading up to the big day. He prepared everyone well during the rehearsal and set everyone at ease with his sense of humor. We received so many compliments from our guests about the ceremony and Rev. Rick. It was such a pleasure having him officiate our wedding ceremony and we highly recommend him to other couples!
---
Rocky start but a great finish
Reviewed on

5/01/2015
Sarah C
We had a rocky start with Sensational Ceremonies, with poor communication and a clash of styles, however, as soon as we were put in touch with Lon, this all changed. Lon was the perfect officiant. He helped us create a ceremony that was "us" and that my guests still mention how meaningful it was. I was really thankful for Lon's patience with me because I had very clear ideas what I did not want, and was a bit vocal on our first meeting. We happened to meet via Skype because my groom and I live overseas. I can't fault Lon, he was 5 star worthy.
---
Thank you Rev. Rick Lackore!!
Reviewed on

4/20/2015
Lisa D
My husband and I cannot say enough wonderful things about Rev. Rick! We had a destination wedding in Florida and he came highly recommended by our wedding planner. After our initial Skype meeting with him, we knew why! He was incredibly caring, genuine, professional, organized and thorough in explaining the process of our individual ceremony needs so we were well prepared to walk down the aisle with no stress! He was always prompt in his response to our calls and emails, and was readily available to answer any of our questions and also made sure the process to obtain our marriage license ran smoothly. He always made our happiness a priority when it came to our ceremony words and made sure we were prepared prior to our wedding day so that things would run smoothly on the day of, and it did!! He happily greeted us on the day of with his glowing smile, and energetic heart! His delivery of our ceremony was perfection and he even hung out to socialize with our guests during cocktail hour, and made it a point to sign his well wishes on our guest book! Rev. Rick truly cares about each one of the couples he works with and he truly went above and beyond our expectations of an officiant. We HIGHLY recommend him to anyone else looking for an officiant, he is by far THE BEST!! Thanks Rev. Rick!! Lisa & Paul Karrat, March 8, 2015
---
Pastor Chris Thomas & Sensational Ceremonies are amazing!
Reviewed on

4/16/2015
Kaley P
Sensational Ceremonies was recommended to us by our venue. We were getting married in St. Pete, Florida, but living in Atlanta, Georgia. We knew planning a wedding from out of town would be tough so it was very important for us to feel comfortable with the person marrying us. We found Pastor Chris Thomas and instantly loved him. He was very responsive to our emails and phone calls and had no issues helping us from afar. We were only able to make one trip to St. Pete before the wedding so he met us at a coffee shop on a Saturday morning and spent over an hour talking with us and getting to know us. He let us personalize our ceremony and expressed his excitement for us as the big day arrived. I feel very lucky that we found him and Sensational Ceremonies. I have already recommended them to some of my friends. Thank you!
---
Pastor Brian Jones
Reviewed on

3/30/2015
Jennifer M
Pastor Brian Jones was wonderful to work with! He was always quick to respond, on time, and excellent with communication. He helped us plan the most beautiful ceremony. When we first met him, we felt like we knew him for years! Everything turned out great. We couldn't have asked for better! Thank you Pastor Brian!
---
Pastor Chris has a wonderful personality!
Reviewed on

3/18/2015
Heather M
My husband and I were new to Tampa and didn't know anyone who could marry us. Our entertainment company suggested Sensational Ceremonies and I am so thankful to them! Pastor Chris and Rick were both very nice over the phone, but we we spoke to Chris first so we chose him to perform our ceremony. We met with him once and knew he was the right choice! He reminded us of Robin Williams... great sense of humor and very friendly. I liked that he is a happily married family man too. Pastor Chris worked with us to create the perfect ceremony and was there for the rehearsal as well. He was easy to work with and he brought warmth and joy to our ceremony. You could tell he really cared about his role and that he was happy to be joining us in marriage. Thank you Pastor Chris! - The Swag-est Ever
---
Amazing Officiant!
Reviewed on

3/15/2015
Miranda S
Pastor Chris was everything we could have asked for in an officiant. We knew from our first meeting with him that he was perfect for our wedding. We had a mostly traditional/religious ceremony but wanted someone with some personality to perform it so that our guest would not be bored and so that we would feel comfortable. He was all that and more. During the ceremony, we realized no one had brought out our rings. As we all stood there looking at one another, he jumped right in and made a joke about that we were still getting married and it made everyone laugh and the rest of the ceremony was perfect, even without the rings :) Without Pastor Chris and his amazing down to earth personality and wit our ceremony could have been a big bummer, instead it was perfect. I can not say enough about how thankful I am we choose him!
---
Incredible!
Reviewed on

3/06/2015
Carlie C
My husband and I were so blessed to have gotten the chance to work with Pastor Brian. Our ceremony had to be moved from the beach to the restaurant we were holding our reception at due to the rain and Pastor Brian stepped up and made sure everything went perfect. The ceremony was beautiful and our friends and family absolutely loved Pastor Brian and have continually told us how amazing and heartfelt it was. Thank you Pastor Brian for helping make our day a day we will never forget.
---
Reverend Rick - BEST in the Business!
Reviewed on

2/19/2015
Kate D
My husband and I hired Reverend Rick Lackore to officiate our wedding ceremony in January on St. Pete Beach. We moved to Florida in August and were worried about finding the right person to marry us because we hadn't found a church that we were crazy about or felt any real connection with ministers in the area. I asked our photographer if he had any suggestions, and he highly recommended Reverend Rick. I could tell even through our initial stages of communication that we had found the right person for the job. Reverend Rick explained the whole process to me in a way that made me feel comfortable and at ease right from the start. He was extremely knowledgeable and answered most of the questions I had even before I could ask them. Clearly this was not his "first rodeo". We were thoroughly impressed not only by his professionalism, but also by his warmth, kindness, and genuine nature. We also had the pleasure of doing pre-marital counseling with Reverend Rick, and met with him on four separate occasions leading up to our wedding. We both really enjoyed building a relationship with him before the wedding and also formed a stronger bond as a couple through his wisdom and advice. He gave us several ceremony readings and selections to choose from, and also allowed us to incorporate our own written vows into the ceremony. We sincerely appreciated him allowing us to create the type of ceremony that truly fit us as a couple, highlighting our individual personalities and unique qualities. Reverend Rick attended our rehearsal the day before the wedding, and showed us all exactly what we needed to do to make things flow smoothly. He was so calm and reassuring throughout the process that I knew we had nothing to worry about. When it came time for the big day, he arrived early and was dressed to the nines. The ceremony was absolutely perfect, and our guests couldn't stop raving about how beautiful everything was. Reverend Rick also took care of mailing in our marriage license, which was one less thing for us to worry about on our wedding day. Words cannot express how grateful we are to have found Sensational Ceremonies and Reverend Rick!
---
Sensational
Reviewed on

2/16/2015
Nicole W
Rev. Rick was our wedding officiant and he did a fabulous job. We had heard he was the best around, and so when our wedding date fell on a Monday, we had a pretty good chance he was available. Rev. Rick was professional throughout the entire process. You could tell he has done countless ceremonies! With his wedding words packet, we were able to pick and choose the right words for us, and Rev. Rick made them flow so naturally together. He walked us through everything during rehearsal and assured us that we couldn't mess up the ceremony if we tried. And he was right. The ceremony went very smoothly and the words came out perfectly. Thanks Rev. Rick for officiating our special day and marrying us to be husband and wife!
---
So happy with Rev. Rick!
Reviewed on

1/28/2015
We could not have been happier with our decision to move forward with Rev. Rick for our ceremony a month ago. We had seen a few videos and spoken with other officiants, but Rev. Rick blew them out of the water. His level of professionalism as well as his level of knowledge and experience were what made him stand out above the rest. His initial consultation helped us feel more prepared for the wedding and we were so glad we booked him for our rehearsal as well! Our ceremony was flawless thanks to Rev. Rick. You will be very happy with your decision if you choose him!!
---
Flawless Ceremony
Reviewed on

1/09/2015
Jessica V
Pastor Chris Thomas, I wanted to thank you again for performing such an amazing ceremony for us. You incorporated every sentiment we wanted in our ceremony. As Christians, it was important to us to let everyone know how God is the center of our union and you integrated that into our ceremony flawlessly. You made it personal to us. I cannot thank you enough for coming to our rescue on such short notice. After meeting you, we knew you were the perfect person to marry us. We loved your personality right away. The crowd enjoyed your words and Chris and I will cherish them forever. It was an honor to meet you and if you have a church, we would love to come hear you preach a sermon one day. We will definitely love to keep in touch. Sincerely, Chris & Jessica Seigler
---
Rev Rick Lackore
Reviewed on

1/08/2015
Naomi R
I would highly recommend not only this vendor but this particular officiant for your wedding. I looked for a perfect officiant for the longest time and I found him. I was on a tight budget but trust me they are worth every penny! When it comes to your wedding you don't want to try and cut corners and just hire any old officiant, half of them have no idea what's important, and to me the ceremony is the most important part. I can say personally he was the most caring and helpful person. He was there every step of the way from when I hired him to the day of the ceremony. He not only helped me and gave me ideas to customize my ceremony to make it exactly what I've always wanted, but he was at my wedding helping organize the craziness and to help with getting everyone where they needed to be and he even helped my with my ring situation! It would've been a disaster if he hadn't helped like he did because he truly cared about us and not just getting money like most places. Thank you so much Rick you are amazing!
---
Pastor Brian
Reviewed on

1/07/2015
Eliza G
Pastor Brian Jones was our officiant for our wedding at The Lange Farm and he couldn't have been better! Pastor Brian was extremely responsive which was great being as we were out of state. He worked really well with us to create our perfect ceremony. He listened to all of the details that we wanted and really got to know us as a couple to make the ceremony personal. We are extremely happy to have had Pastor Brian officiate our wedding ceremony!
---
"Mission I Do"
Reviewed on

1/04/2015
Rev. Rick and Sensational Ceremonies donated their time and services to participate in "Mission I Do". My wife and I can't say enough about how amazing the whole experience was with Rev. Rick and how smooth everything went. From the very first phone conversion we knew exactly what we were looking at and what kind of ceremony we wanted. From there Sensational Ceremonies provided us with a detail list on how most weddings breakdown and how to structure of ceremony to be personal to us. Once we completed the packet Rev. Rick put together our ceremony and sent it back for approval. The day of the wedding yet again Rev. Rick was simply amazing, he made both my wife and I feel completely comfortable and at ease. We would recommend him to anyone we know looking for a personal and great experience with their wedding.
---
Wonderful!!!
Reviewed on

12/30/2014
shelly k
My wife and I could not have found a better person to marry us. Rev. Rick Lakore was everything we wanted and more. He was a pleasure to talk with and was quick to respond to emails. He provided multiple ideas in creating the perfect ceremony for US. I (the DH) did not have any groomsmen, but having Rev. Rick standing there with me really aided in keeping me calm and collected while I waited for my bride to be. During the ceremony; he really helped us enjoy our moment as we became husband and wife. We felt very comfortable with Rev. Rick even though we only talked a few times, we felt very at ease with him. We could not have ever imagined it any other way. I would recommend him again and again and we hope he is around when we renew our vows in the future. Thank you!
---
Send Message