Home

Seven Bridges Golf Club
About this Vendor
Your Wedding ..... Done Your Way!
Enjoy an intimate & private setting for your wedding day as the only bride on-site. Enjoy panoramic views of the golf course, a covered veranda, beamed cathedral ceilings, exposed brick & warm decor. Our service, value, customizable wedding packages & flexibility are second to none.
Amenities + Details
Amenities
Handicap Accessible

Liability Insurance

Indoor

Reception Area
For more details about amenities, please message the Venue.
Bar + Drinks, Food + Catering, Planning, Rentals + Equipment, Service Staff
Contact Info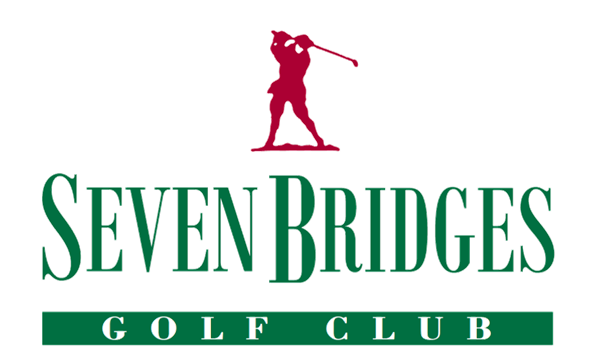 One Mulligan Drive, Woodridge, IL
Seventh Heaven at Seven Bridges
Reviewed on

10/29/2014
Jerry M
My husband and I got engaged late last year and began our wedding planning over Christmas. We knew we wanted to lock in the wedding ceremony and reception location asap, so we compared places we found on the Knot and other sites and found that the golf clubs offered the best combination of beautiful indoor and outdoor space, price, and quality and after we visited Seven Bridges and met with Roisin Daly, we knew this was the perfect place for us. Roisin was a joy to work with from our first meeting through the day of our wedding. She walked us through every step and was always very responsive to our numerous questions. We were extremely pleased with how easy she made planning, executing (and paying for) our wedding and reception. My husband, his mother, my sister-in-law and myself attended the group tasting in February and loved how many different food options we were able to try. Needless to say, we were beyond stuffed by the end, but more importantly, we knew exactly what we wanted to serve at our wedding. We had our rehearsal the Friday before our Sunday (of Labor Day weekend) wedding. The head of the staff for the event introduced himself and was there to answer any questions we had. On the day of the wedding, our sister-in-law/wedding planner extraordinaire was able to get in by 11:00 am to start setting up and Seven Bridges staff were there to address any set up questions or concerns. They made minor adjustments per our requests and were very accommodating throughout. Both the indoor reception and outdoor wedding space were exactly the way we wanted by 2pm and we were able to go get ready knowing everything was in place for our 5:30pm ceremony. The wedding and reception were perfect! The staff did a fantastic job every step of the way and made sure we were taken care of throughout the night. My husband and I were so very pleased with Seven Bridges from that first day in January through our wedding evening and we will always be grateful to Roisin, her staff and Seven Bridges for helping to make it the perfect day. We also received so many compliments from our family and friends who enjoyed the beautiful space and the fantastic food! We can not recommend Seven Bridges enough! One final note. This was a gay wedding, and Roisin and everyone on her staff were completely open and accepting throughout.
---
Dream Come True!
Reviewed on

10/28/2014
Ashley H
I could not be happier with choosing Seven Bridges as our wedding venue. We had an outdoor ceremony which looked absolutely beautiful in the autumn weather. Our reception followed right after our ceremony inside the clubhouse. The venue is so spacious, yet intimate at the same time. To begin with, Roisin who is the event planner for Seven Bridges is basically an angel sent from the wedding gods. She was the most helpful, accommodating, wonderful person to work with! I'm actually quite sad that my wedding planning journey has ended because I will miss her dearly. Then, there was Nancy who was the manager the day of my wedding. She was just a tremendous help and made sure that everything was perfect for my big day. All of our guests cannot stop talking about how awesome our wedding was. I must say, this place really outdid themselves. The room looked amazing with all the décor I chose, the food was out of this world AND the open bar was pretty much a huge hit. We had the best bartenders and servers. The staff is truly incredible. I must admit, I cried a little when it was all over because we were having so much fun and everything turned out perfectly. Seven Bridges allowed me to have the wedding I dreamed of since I was a little girl. I'm begging all my newly engaged friends/family memebers to have their wedding here because it was just that amazing!
---
Amazing! Highly Recommend!!!
Reviewed on

10/03/2014
Katie C
Where to even start... We were married last weekend at Seven Bridges and it could not have been a more perfect day! Everything went off without a hitch. My husband and I liked this venue for several reasons- beautiful outdoor space, intimate feel to the dinner space, we liked the layout of the venue, the full bar and the veranda. We also thought they brought good value compared to other venues we saw. (We saw several!) But I have to say the main reason we wanted this venue was because from the first day we met with Roisin we knew that she could be trusted with handling our wedding- one of the most important days of our lives. She was professional, positive, creative and full of suggestions- and she has years of experience- we walked away with a great feeling that first day! She was responsive to questions (I had a lot!) and was happy to meet with us when needed throughout the process. The day would not have been what it was without all her help! Nancy, the manager on duty for our wedding day, also worked with us to coordinate our rehearsal (which was a little complicated with a large wedding party and an uneven number of bridesmaids and groomsmen.) She did a great job making sure everyone knew where they were supposed to be and when they were supposed to walk during our ceremony, and everything went so smoothly on our wedding day and I was as relaxed as can be all day. Nancy and the Seven Bridges staff made sure the indoor and outdoor spaces were set up perfectly- the ceremony space was just gorgeous and the room looked amazing and all of our decorations, candy table, etc. were all put together beautifully. The service was good, the bartender was friendly, the food was good- we had the chicken vincenzo. And they make it look easy. If you are looking for a beautiful venue, a friendly, service oriented and experienced wedding coordinator and staff and a good value, this is the venue for you. I would highly recommend Seven Bridges to any engaged couple!
---
Seven Bridges -High Quality
Reviewed on

7/22/2015
Heather V
I had my wedding at Seven Bridges in June 2015. The setting was amazing! Despite the rain our photographer was still able to get good photos, although I was a little upset that we didn't get to take advantage of all the potential picture settings. Unfortunately we weren't able to have the wedding outside but the venue had a back up and it was no problem to move things inside. If the wedding is outside it can get tricky for the wedding party to walk on the grass in heels- choose shoes carefully. Rosin worked well with us and was always available to answer questions, no matter how silly they seemed. She worked with us to change parts of the package that we didn't really like (we weren't fans of chair covers) so we can have the things that we did want. The food was PERFECT! They offer several selections for everyones dietary needs. My husband and I had the vegan meal, most of our guests had beef tenderloins, no one was disappointed. Seven Bridges contracts with DeEttas for the cake, our photographer (who has been to many weddings) said it was the best wedding cake she has ever had. The one compliant about the food was that everyone wanted more wedding cake! The hotel agreement they have with Hilton was fantastic. Great hotel at a great price for the out of town guests. We had our hair and make-up done at a salon a block away and bought our bouquets from the Jewel two miles away. Jewel did a great job, at a quarter of the price of a florist for the same thing. There are a lot of convenient places near-by so the day of the wedding people aren't running all over. I thought Seven Bridges made the experience easy. With their guidance and suggestions on the day of the wedding we just showed up. Everything went great.
---
Smiling Faces
Reviewed on

7/16/2015
Maria T
Seven Bridges was a wonderful place to hold the reception for my wedding. The club house itself provided a great environment for all my guests to enjoy themselves. The dining room is separate from the dance floor and bar area, making it nice for people to have conversations in one area and a party in the next room. The veranda was a relaxing area for those to enjoy the great outdoors. For food, we had the tenderloin tournedos, which were a big hit for everyone. It was so delicious. All the servers were very polite. Roisin Daly was always helpful with all the details and my concerns, made great suggestions, never pushy, and was the most pleasant person to have help coordinate the reception and events of the day. Her smile is infectious and got me and my guests to smile all evening.
---
Beautiful Location, Excellent Staff
Reviewed on

7/15/2015
Sarah B
From start to finish I don't have a bad thing to say about Roisin, her staff and Seven Bridges Golf club. They were super helpful with budgeting, planning and execution. The wedding site location was a perfect backdrop for our wedding. The entire day was amazing and I am so glad we chose Seven Bridges!
---
THIS. IS. THE. PLACE!!!!!
Reviewed on

4/21/2015
Joy H
Words cannot express how elated my now-husband and I are with our wedding experience at Seven Bridges. The entire staff was attentive and available to cater to our every need in making our wedding the most-raved about event of most of our guests' wedding history!!!! We are "older" newlyweds, and knew what we were looking for to ensure that we would have the best experience. Roisin and the rest of the Seven Bridges staff made our wedding an event that is not only memorable to us, but to all of our friends and family as well. Now that the wedding is over, we are able to reflect on how truly magical our experience was...and it's all because of the staff at Seven Bridges.
---
Amazing Wedding
Reviewed on

4/08/2015
Meagan S
Seven Bridges is wonderful. The service is above and beyond. Roisin, Director of Banquet Sales, took the time and emailed me a lot of information. Communication with her was also above and beyond. She wanted to make sure that everything went smooth and it did. If you're looking for a laid back but still a nice place to have your wedding. This place is it. The structure inside was just beautiful. The beams that went across in both rooms caught my eye and I fell in love. My wedding was a month ago, in March. We got lucky and the weather was 40 degrees. Sunshine. The view of the golf course was nice with snow on the ground. We took pictures outside and the groundskeeper shoveled the snow to one of the bridges. It was a clean shovel and there was no sloppy mess to walk to the bridge. Our ceremony was beautiful. Nancy, one of the staff there was very helpful on our wedding rehearsal as well as on our wedding day. The staff that worked on our wedding day were professional as well as nice. The women's locker room was nice and organized very well for myself, my 3 bride maids and my mother. There was lockers there to put my stuff in. The food here was amazing. Our guests loved it and was pleased with the quality of the food. The bar selection that we chosen and the staff was awesome. The drinks were good. Our guests loved how the drinks were made and enjoyed the whole evening. I would recommend this place to any bride. The cost of our wedding was decent and all of our guests LOVED everything about Seven Bridges and the package that came with it.
---
Wedding Reception March 2015
Reviewed on

4/01/2015
Kathryn M
Seven Bridges was the perfect place to hold our reception. Roisin is amazing to work with and always knows what to say to help a Bride feel at ease. She responded to my emails in a timely manner and was able to meet my expectations or desires for our day. I did my own centerpieces and sweet table. I was so concerned about trusting someone else to bring my vision to life, but the staff (particularly Katie) worked so well with my friend and went above and beyond to make my vision a reality. It was awesome to be the only wedding at the venue! The layout is spectacular because your guests can be on the dance floor, in the dinning area, or on the veranda throughout the whole reception and still feel close to the action. I got so many compliments on the venue, food, and staff. The servers made sure that everything went smoothly and were very friendly throughout. Thanks to Seven Bridges for such an amazing and memorable wedding!!! I recommend this venue for budget conscious Brides who don't want to sacrifice quality.
---
Amazing Venue and Staff
Reviewed on

4/01/2015
Katie C
Everything about this was perfection. Our wedding date fell within the winter wedding package and was extremely reasonable. The wedding package was very inclusive: tables, linens, a couple passed appetizers per person, bread/soup/salad/entree, open bar, even the cake and seasonal floral centerpiece with candles! From there you can add on more appetizers, a bar selection upgrade, or late night snacks. Roisin Daly provided positive, reassuring support every step of the way and answered every one of my million questions. She was an absolute pleasure to work with and I trusted her very early on. She is highly responsive and works with you to ensure the day is exactly how you wish. I provided instructions for setting up the table decor and the Seven Bridges staff did a wonderful job! Many guests commented on how much they loved the venue. On the day of, Nancy was there overseeing everything and was a huge help in creating a seamless service as well as organizing cleanup at the end. Behind the clubhouse was perfect for taking pictures on the grounds. It was a great vibe for a special celebration, but Roisin's help made the experience that much more wonderful. If I were to do it all over again (I wish!), I would choose Seven Bridges Golf Club in a heartbeat!
---
November Wedding
Reviewed on

2/05/2015
Since we were getting married in November, we had to have both our ceremony and reception indoors. I was a little nervous at first with spacing and decorations, however it turned out to be fantastic and absolutely beautiful! We really enjoyed the fact that they only have one wedding per night at SBGC and that we had access to both rooms. We were able to have the DJ and bar (and yes college football per my request) in one room and dinner and a more quite atmosphere for those who chose to relax and catch up with family members in a separate room. Everything from the food, to the waitstaff, to the timing of events was absolutely perfect. The golf club was also a perfect backdrop for wedding pictures, even though it was in November. We are still getting compliments to this day about the amazing food at the wedding and our beautiful venue! Roisin, was also an amazing help and was always willing to assist as needed. I would highly recommend this venue to all of my friends.
---
Wedding of my dreams!!!!
Reviewed on

12/19/2014
My wedding was at Seven Bridges on 12/13/14 and the staff went above and beyond my expectations! The place looked beautiful...like a winter wonderland. The food was absolutely fabulous and all of our guests had a wonderful time. I cannot tell you how many compliments we received stating how everything was just perfect! I cannot thank the folks at Seven Bridges enough for making my dream wedding come true!!!
---
Holiday Wedding
Reviewed on

12/17/2014
If anyone is looking for a perfect Christmas wedding reception, Seven Bridges was is the place to go. The holiday decorations are beautiful and a real cost saver in not having to pay for a lot of your own decorations. Thanks to the staff for making this such a special event. From the first meeting through the planning stages to the actual event, the staff could not have been nicer or more professional. Food was excellent, as was the bakery they use for the cake. Only qualification would be the size of the guest list. I would not have more than 150 guests to keep the venue comfortable and not crowded. My daughter and son-in-law could not have been happier with their special day! Thank you Roisin! She was fabulous to work with.
---
A beautiful evening
Reviewed on

12/09/2014
Katherine C
Seven Bridges is a great place to have a wedding - Roisin helps you every step of the way with choosing menu items and each one of those details. She is very responsive and thoughtful - always thinking of what might come next! We were pleased with everything - the dinner, drinks, service - you couldn't pick a better place to have your wedding! We had visited a few venues in the area besides Seven Bridges - such as other golf clubs and banquet spaces - but believe me, you won't get the same treatment or have the same feeling anywhere else
---
Could not have imagined a more beautiful reception!
Reviewed on

11/25/2014
Claire G
We had our wedding reception on October 24, 2014 at Seven Bridges and it was absolutely wonderful. We chose the venue for several reasons; 1. It was more unique than other golf/country clubs with the exposed brick wall, windows, beams, split rooms and patio. 2. Rosin, their event manager was so kind and organized throughout the entire process. 3. It was affordable without sacrificing quality. All of these reasons proved to be true on our wedding day and I would recommend this venue to anyone looking for a classy, intimate wedding venue doesn't rip you off. My husband is is hospitality and I am an event planner so we had high expectations for food, drinks, setting and organization which Roisin and Seven Bridges absolutely exceeded. Thank you to everyone at Seven Bridges who worked hard to make our day so wonderful!
---
September wedding
Reviewed on

10/31/2014
ALYSSA B
I recently had my wedding at seven bridges. Everything turned out beautifully. Out of all the venues I visited they were the most accommodating and welcoming. If I had any questions I would get an answer within hours via email the majority of the time. Roisin was great! She works with you to get what you want for your day and keep you within budget! The staff were very friendly and the drinks were great! The food was delicious! You have to get the ice cream bar! It was definitely a big hit!! I couldn't have asked for a better day and service! I would recommend this place to anyone!!
---
Fit Every Need
Reviewed on

10/31/2014
Colleen G
Roisin is an amazing help and one of the main reasons we picked Seven Bridges. Besides the beautiful scenery and details, the service was great. It was nice having the dinner and dance floor separated. It kept people dancing and those that wanted a little more quiet stayed by the tables. Everything was set up by the staff perfectly and I didn't have to worry about a single detail.
---
Everything I could have asked for
Reviewed on

10/31/2014
Melissa S
Seven Bridges fit everything I was looking for. From the exposed brick and wood beams, to the exceptional food, and to the customization to my package. Roisin was great and really helped me a lot and made sure to keep in touch quite often throughout the process. I had a vision of how I wanted everything to look and the staff did an amazing job of executing this and I couldn't have been happier!
---
Amazing!!
Reviewed on

10/31/2014
Samara G
Seven Bridges did an amazing job for our wedding. First off, Roisin who helped us plan the whole thing from start to finish, was incredible. She was very nice and responsive to emails and phone calls. We met with her multiple times to ensure we had everything we wanted. Linens, chairs, etc was perfectly set up exactly how we asked for it the day of the wedding. They had great options, any color table cloth you could ever want, all colors of chiavari chairs, etc. the day of the wedding the staff was incredible. Many of our guests made comments on how great the staff was. Dinner was on time, delicious and hot still! Drinks were served quickly and they were timely about re opening the bar after dinner. And we had a Cold Stone ice cream bar at our wedding!! Everything was just overall wonderful, I don't have a single complaint. I'd recommend this venue to anyone.
---
Lauren
Reviewed on

10/31/2014
Lauren W
Seven Bridges was absolutely amazing! Everything was perfect! It was the wedding I always dreamed of. The food was great and the staff was awesome! I can't say enough wonderful things about Seven Bridges. If you want the perfect wedding you need to have your wedding reception here!
---
Seven Bridges is Wonderful
Reviewed on

10/31/2014
After looking at several venues, we knew pretty much right away that Seven Bridges was the venue for us. First of all, the venue is beautiful and unique. We had a September wedding on the most perfect day and the grounds were stunning and the views from inside the venue were just as beautiful. Secondly, Roisin Daly is wonderful! We had met with other people at other venues and they just either seemed too overwhelmed and busy or just not as personable as I wanted for someone I would be working with for the duration of the wedding. Roisin took a lot of time with us on our first meeting, is so kind and helpful, and best of all I could tell that she really cared about my day. Seven Bridges and Roisin are extremely accommodating and are willing to work with you to make your day everything you always envisioned. When the day of my wedding arrived, of course I was a nervous wreck, but all of my fears subsided as soon as I walked into Seven Bridges. My breath was taken away at the beauty of the room...everything was perfect and all ready to go well before the start of the ceremony. Literally all I had to worry about was not falling on my face walking down the aisle. As a bride, trust me, you do not want to have to worry about anything else. I highly recommend Seven Bridges!
---
Wedding of TJ Moore an Maggie Gates
Reviewed on

10/30/2014
My son and daughter-in law had their wedding and reception at Seven Bridges. We could not have been more pleased with the whole experience. Rosin Daly the wedding event coordinator, made the planning process easy and as stress free as possible. Her suggestions of vendors was spot on. All the people behind the scene the day of the wedding knew what to do, did their jobs well, and offered support and help when needed. The facility wad clean, and beautifully decorated. The food and wedding cake delicious--beyond our expectations!. The bar offered many delicios options for our guests. This venue gives the bride and groom a great experience for a great value. We would highly recommend Seven Bridges Golf club for a wedding reception or large party.
---
Flawless
Reviewed on

10/29/2014
Jacob G
It gives me great pleasure to share my amazing experience. Everything from the planning to the day of the event went off just as expected. The entire staff at Seven Bridges was wonderful. Throughout the planning and the night of, all of our questions/concerns (no matter how big or small) were immediately addressed and taken care of. Roisin Daly is an absolute professional and really took the time to make sure we got what we wanted. Service on the night of from JD(James), Erich, and Chef Kevin, among everyone else really stood out. We could not have picked a better location. Thanks for everything.
---
Great location! Highly recommend!
Reviewed on

10/28/2014
Jen K
We had our ceremony and reception at Seven Bridges and we would definitely recommend this venue to others! The staff is very nice and helpful, the food is good and the location is beautiful. Roisin is awesome! We trusted from the very beginning that she would do whatever possible to help make our special day perfect. She stayed in contact with us throughout the entire process and was always so helpful with questions and quick to get back to us. Overall, I have nothing but positive things to say about this venue!
---
Amazing Place
Reviewed on

10/27/2014
Amy S
Our wedding was beautiful at Seven Bridges! The staff was very helpful, especially Roisin. I highly recommend this venue. They worked with our budget. My husband & I were very happy as well as our guests. The venue is so pretty for pictures any time of the year. Our wedding was in the Summer of 2014. However we went to look at it in January and it was pretty then. They have a tasting which was so fun. The food is delicious. It's a cozy place. There are lots of windows to look out on to the beautiful golf course. Plenty of parking for your guest. Hotels near by with Shuttle buses for your guests.
---
Send Message