Home

Shai Hazan Films
Details
Artistic, Classic, Documentary, Modern, Vintage
Getting Engaged, After Party, Rehearsals + Parties, Wedding
Destination Wedding Packages, Destination Weddings, Second Shooter Available, Social Media Sharing, Full-Length Video, Highlight Video, Video
Contact Info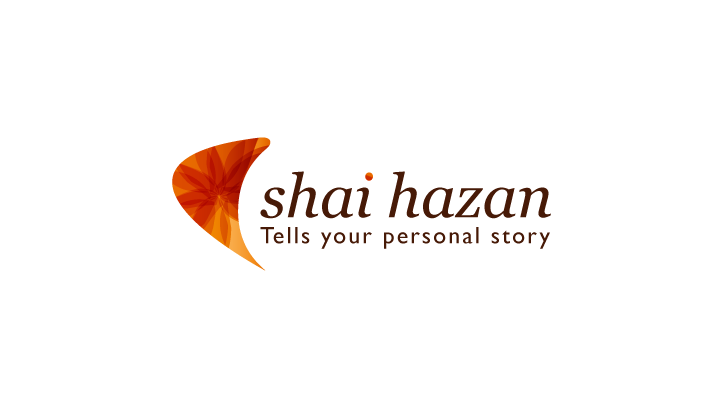 Reviewed on

7/06/2017
Maria C
Shai was such a huge part of our wedding - my husband and I could not have been more thrilled to find him! He had such a great eye, understood our vision, and worked to help me have the wedding day I have always dreamed of. If you are a bride and are looking for someone who... Read More just GETS IT, who understands the love of the perfect candid moment, who is professional, who has an UNBELIEVABLE talent and eye, then this is your company. He will work with you, go over ever shot you want to get in your video, and work with you on your wedding day without the stress. I could not recommend Shai and his company enough. I now have a video I can be proud to show my future kids. There are so many videographers out there, but I have to say that I believe he is one of the the absolute BEST.
---
Reviewed on

2/07/2017
Shai - You Legend! What I tell you about Shai that you don't already know from meeting him. What a genuine guy ! Listen it's hard enough to find a girl you want to be your wife, and even moreso to plan a wedding.. but when I found Shai, I knew I had at least one thing checked... Read More off the list. He's on-time, understanding, quick to reply whether it be text or email. He also has a great eye. He somehow managed to capture the entire mood of the night in a seamless transition! Highly recommend - Shai is a gentleman and a scholar and I'm trying to find an excuse to organize another party to invite him to film ! 10/10 KADOSH !!!
---
Reviewed on

2/07/2017
Ronnie R
Shai Hazan Films is a must for your wedding! Shai is an absolute delight to work with - he is professional, creative, diligent, patient, attentive, responsive, fast, efficient, organized, easy to communicate, and his pricing was very reasonable. Hiring Shai was the best... Read More decision we made for our wedding. The day goes by so incredibly fast, that without a video, you would be surprised how much you missed or even forgot. Shai makes sure to capture every moment of your special day, from the important parts to the special candid moments. I am so happy that we get to relive our special day through the work of art that Shai created. We highly recommend Shai Hazan Films for anyone having a special occasion that they want captured on video!
---
Reviewed on

1/28/2017
Ilana I
Shai was amazing!!!! I couldn't ask for a better photographer on my special day!! He was attentive to every little idea I had, and every request I had( and I had a lot) His crew was very professional, just like shai! I couldn't ask for a better photographer on my special day! I... Read More will recommend him at any time! And I know for my next occasion he will be the first one I call! Thank you again for making my day so perfect :)
---
Reviewed on

1/08/2017
B&O A
Shai did an awesome job filming our wedding. He never got in the way of the event, guests or even the photographer and so I was amazed at how he managed to capture every special moment beautifully. When he told us that he took a first pass at creating our (short) video without... Read More any input from us, I was a bit nervous, but it was perfect! He told our wedding story so beautifully and with so much emotion - we love it! Would def recommend him!
---
Reviewed on

1/05/2017
Yehuda P
Shai you are the best film maker. Me and my wife we thank you so very much for doing such good work for us. Thank you for being patient with all our guests and and specially with our parents and grand parents. You will have you in our mind for us or any of our friends.
---
Reviewed on

12/31/2016
He is an amazing photographer and takes beautiful pictures of my daughter when ever she is with him and his family. I don't think you would ever be disappointed.
---
Reviewed on

11/08/2016
Dylan L
Shai and his crew did an amazing job on our wedding photography! We loved everything about their style and uniqueness. The thing we liked most about Shai was the way he made everything seem very natural and not too styled. The location he took us to shoot before the ceremony was... Read More stunning! We felt super comfortable with him and the crew during the entire day..they did everything they could to accommodate our requests and needs. I would definitely recommend him for anyone looking for professional video.
---
Reviewed on

11/08/2016
Daniela H
First of all Shai is amazing as a person!!! then he is the best story tellers that i have ever seen! My wedding video is full with emotions and very professionally done, i will definitely recommend on him to all couple who looking for amazing memory from their wedding day!
---
Reviewed on

10/30/2016
Naithan C
What can I say, shai does a wonderful job not only filming our wedding, but the way he represents himself was very professional. He ensured my wife and I were very comfortable from the initial meeting. Upon receiving the video my wife and I were beyond speechless. If you want... Read More an amazing videographer then Shai is the man for the job!
---
Reviewed on

10/28/2016
Robert H
Shai was amazing! He is extremely professional and his videos are stunning. I would recommend him to anyone!
---
Reviewed on

7/17/2016
My wife and I were recommended of Shai from our photographer Yair. He is absolutely amazing in his work along with being professional in everything he did for my wife and I. My wife and I are absolutely happy and very satisfied with the work that he has done for us!
---
Reviewed on

6/29/2016
I don't know were to begin! i met with Shai long time a ago on my friends wedding, i saw very pleasant service provider and a professional video photographer! when our friend's get their wedding video we was invited to watch the movie with them. While we was watching the video... Read More i saw in my fiancee eye's that she loved his work (she was crying). after we set the date and booked the venue for our wedding we met with Shai, during the meeting we saw someone who really love his work! Also we had the feeling that he liked to tell our story through his camera (this gives us an a unique wedding movie - Our Story!!!). After the wedding we get our video and it was amazing! We cried, we laugh and the reason that we loved Shai - he took us back to our wedding day. if you didn't choose your video photographer yet - please call Shai you will really fall in love with him and his work! Thank You Shai!
---
Reviewed on

6/09/2016
We met Shai through our amazing wedding photographer (Yair Haim), and we instantly fell in love with his work. His work is different and breathtaking. He gives the video a different feel and vibe. When I first saw my highlight video, I cried (actually I've cried almost every... Read More time I watch it), because of all of the emotions he captured. I always feel like I'm there experiencing my wedding all over again. Also, Shai has one of the most easy going personalities and was so great to work with. HIGHLY recommended if you are looking for a different videographer who has a great talent for what he does.
---
Reviewed on

5/18/2016
I LOVE IS WORK I am very pleased with the results of our wedding clip. In thy day of the event , i really liked the warm attitude and professionalism of Shai. I strongly recommend him.
---
Reviewed on

5/09/2016
We chose Shai to be our wedding videographer, and we couldn't be happier. He is so lovely and friendly and easy to work with. He made us feel very confident and comfortable immediately. He has a great sense of humor and a good calm disposition. He is also very organized yet... Read More personable and go with the flow depending upon the situation. He really went above and beyond for us, and you can just tell he really cares about us and loves his work. He works hard to make sure everyone is happy. And, very importantly, we are absolutely THRILLED with our wedding film and we have so many beautiful footage that really capture our personalities, and so many incredible moments that capture the tone and mood of the event perfectly. We would not hesitate to recommend Shai for your special event and we will definitely keep him in our contacts for any future events we may have. You cannot go wrong with Shai!
---