Home

Shelby Peaden Events
Details
Contact Info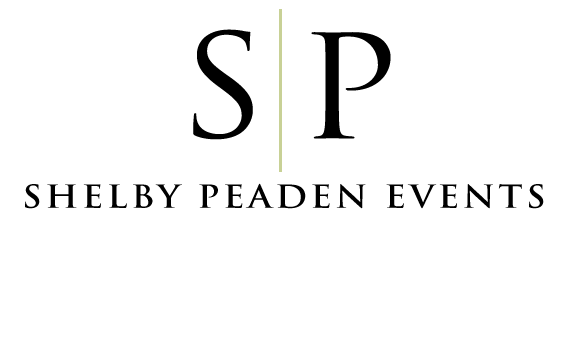 Reviewed on

11/27/2017
Katie B
The wedding planners were hired three months prior to the wedding date and were not easily accessible. There was a lack of communication and assistance in coordinating the big day unless I stayed on top of them. The planners were not present at all on the wedding day and very... Read More unorganized in keeping everyone on task. In addition they did not do a great job keeping the reception in order and alerting the parents of the bride and groom when big events were taking place and they were upset to miss these moments. My bridesmaids were in shock at the lack of presence and organization.
---
November 1, 2014
Reviewed on

11/23/2014
heather h
Shelby is great! Living out of the area and having a destination wedding, it was hard to know everything that was going on constantly with the wedding, but Shelby made sure to keep us in the loop and get it all done! She absolutely understood our vision for our wedding and... Read More suggested so many things I would have never thought about. Her attention to detail is great... and she makes sure everything flows and makes sense. Shelby kept our budget in mind with every idea/addition we wanted to make and recommended ways to cut here and there so we could have everything we wanted! She (and her team) makes sure your wedding day is stress free by overseeing all your vendors and keeping you updated on the progress. She truly made our wedding day everything we could have imagined it to be!
---
Amazingly Stress free for the Bride and Groom!
Reviewed on

9/30/2012
Catherine C
Shelby Peaden Events made our wedding day and the months before it fabulous! From the moment we were engaged the questions began, and so did the stress of planning a wedding. We had no idea where to even think to begin; then we met with Shelby Peaden Events. They went to every... Read More effort to help create our dream day and stay within our budget! We can not express enough the gratitude we feel for SPE, they truly made our planning process a dream. As an engaged couple you hear horror stories of bridezilla, everything going wrong, and what a headache it is to plan a wedding. All of our preconceived thoughts went out the window with SPE they made everything relaxing, enjoyable, and were always just an email or call away to help with anything! The days before the wedding the stress was nonexistant, as each day closer came it was more evident what an amazing job SPE had done to create our dream wedding. On the day of our wedding everything went flawlessly and it is only to the credit of Shelby Peaden Events. We would not have such an amazing wedding or no stress wedding if it wasn't for Shelby Peaden Events.
---
The Perfect Person for the job!
Reviewed on

9/24/2012
Julie E
Shelby Peaden was absolutely wonderful. I could not have done it without her. The wedding worked out exactly how we pictured in our heads. Shelby's guidance was essential. I can't believe how seamless it went. Whenever I felt panic, I would look at her and was calmed down. She... Read More always had such a quiet, sweet smile that just told me that everything would be ok. Everything was perfectly planned. Whenever I had a question, Shelby had the answer and walked us thru the whole experience from beginning to end. She guided us to the perfect vendors for our event and kept everything running and on track. She and her assistant were fantastic!
---
Best on the Emerald Coast!!
Reviewed on

7/09/2012
Elizabeth N
Shelby Peaden Events was wonderful! Shelby answered my calls and emails with all the answers that I needed. She is so sweet and easy to work with. Even the vendors that I worked with told me how sweet she is and they were right! I needed a lot of help picking things out and... Read More she was with me every step. She would make suggestions and help me whenever I was worried or not sure about a decsion. Our wedding and rehersal dinner turned out perfect with her planning everything. We are so happy we picked Shelby! I would recommend her to anyone that is looking for a wedding planner that knows how to make you feel comfortable and make your wedding perfect!
---
Perfect Day!
Reviewed on

12/06/2011
Megan S
Shelby was absolutely wonderful to work with throughout the entire wedding planning process. She was on top of everything and ensured that I had plenty of time to make decisions but kept the planning fun. She suggested great vendors and we were happy with all of them. On the day... Read More of the wedding we did not have to worry about anything she took care of everything and it was the perfect day!
---
Shelby Peaden is a wonderful wedding planner!
Reviewed on

9/11/2011
kay s
Shelby Peaden helped to make our daughter's Special Day run smoothly. We hired Shelby for the day of wedding coordinator and boy am I glad we did! Shelby is such a professional. She has such a sweet calm spirit and that is exactly what we needed to pull all of the last minute... Read More details together. Call her to make your special day perfect!
---
Amazing!
Reviewed on

6/05/2011
Kimberly C
Shelby Peaden is an absolutely wonderful wedding planner! We gave her less than 4 months to pull our wedding together and she made sure we got everything we wanted while staying as close to our budget as possible. She was so responsive and always there to answer all our... Read More questions and ease our worries throughout the process. She definitely helped make our wedding experience stress-free and fun! We can't thank her enough!!
---