Home

Silver Sound Entertainment
About this Vendor
The Philadelphia Wedding Specialists
Silver Sound's 20 DJs entertain over 1,000 events a year. Learn more about our talented DJs, visit our website to view resumes, reviews, photos, videos and hear voice demos on each DJ.
Details
Classical, Disco, Hip-Hop, Jazz, Pop, R&B, Latin
Ceremony, Reception, Wedding
MC Services, Recorded Music, Sound Equipment, Music
Contact Info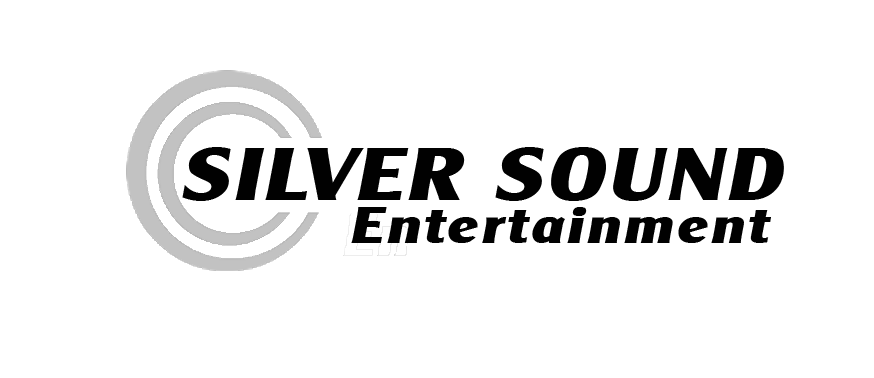 72 Markel Rd, Malvern, PA
Tri-State area
Best DJ Ever
Reviewed on

6/11/2013
Jennifer M
I can't say enough good things about Binh. The music was amazing and the dance floor was packed all night. We provided Binh with a list of songs we wanted but he played many songs we loved that we didn't even think to write down. He kept the party moving and my guests all commented on how much they loved the music. Binh was very professional and easy to work with. I would definitely recommend Binh to another couple. I only wish my reception lasted longer so we could have kept partying!
---
Awesome DJ!!
Reviewed on

5/22/2013
Sara C
Our DJ for our wedding was Adam Moyer and he did a phenomenal job! He was SO good about talking to me about the song selections, and making sure I was comfortable with his selections during dinner and cake. I really appreciated his communication. Adam also did a great job of playing all the songs I had requested, and NOT playing the ones on my no play list!! I really liked working with Adam would definitely recommend him! He kept the energy up and the dance floor packed til the end!
---
perfect!
Reviewed on

5/15/2013
katie r
Walt Breslin was our DJ from Silver Sound. He was great! Followed our playlist really closely and only deviated a little when appropriate based on the crowd. Our wedding was very small without a lot of dancing and he handled it perfectly. Sound was a little weird at times with a song starting out super loud and then he would adjust. Overall, though, we were really happy.
---
Reviewed on

7/25/2015
Eleanor W
Silver Sound is a great value for a professional DJ. Michael Kane was prompt and professional. He did a great job setting up our uplighting and made the venue have just the feel we were looking for. We were able to use their online system for planning our music, and even though he thought I was nuts at first, Kane was able to create the song playlist for bridal party entrances exactly as I had hoped. Our guests had a great time dancing.
---
Dj
Reviewed on

7/20/2015
Kim S
Did what I asked !
---
Reviewed on

7/16/2015
Jill J
Steve was AMAZING. He was recommended to us from a friend whose wedding he DJ'ed and did not disappoint. My husband and I loved him and were so happy with our choice. He was so friendly, fun, professional, and adaptable. He was so upbeat and excited the first time I saw him on the wedding day. Beyond his awesome personality, he did such a great job DJ'ing our wedding. Everyone raved about him - his song selections were perfect for our group and he had pretty much every person dancing. The way he got the dancing started was awesome and our guests loved it. My dad and grandfather did not want a DJ at all, but after our wedding they are still talking about how much they liked him. He made the bouquet/garter toss stuff, which is always a little awkward, hilarious and fun. I could not imagine a better DJ for our wedding. He was great during planning too - always quickly responded to my e-mails, skyped with my mom and I, and made any changes/requests we had as soon as we asked for them! He also must have asked me at least 5 times if I needed anything, bringing me water several times during the wedding. Overall. a great experience from start to finish.
---
Fantastic DJ
Reviewed on

7/02/2015
Deanna D
Silver Sound Entertainment was so easy to work with! They were very responsive and sent reminders when payments or information was needed, which was one less thing you had to worry about. Our DJ, Bihn Nguyen was fantastic!!! He made song suggestions, edited songs for us, and played just the right music at just the right time. When it was time for dancing, everyone was on the dance floor. With only providing Bihn a short list of songs he was able to get a feel for the genres of music we enjoyed listening to. Also he provided music for the ceremony which was beautiful. A few days before the wedding Bihn contacted us to tie up loose ends, confirm songs, names, timeframes, etc. Bihn was an absolute pleasure to work with and I would definitely use him again.
---
Kept The Dance Floor Going!
Reviewed on

6/19/2015
Amber R
Kevin Rhude was amazing to work with. Prior to the wedding, he was responsive and always available to answer questions both via phone and e-mail. We set up a time to talk to him to discuss our ideas/plans and not only was he super flexible but offered great ideas (which we took) in areas we were not positive about what we wanted to do. He made music suggestions, and even offered to fill in where we were having trouble deciding. We felt confident letting him make the decisions, and we were not disappointed. He did a great job at monitoring the dance floor to make sure he adjusted the music as needed to keep people moving. I do not think that there was a time that our dance floor was completely empty once we got started! Not only that, but working with him the night of the wedding we felt like we were talking to an old friend. He made sure to take the time to check in with us a few times throughout the night to ensure we were happy with the music selection and to see if there was anything specific we wanted. If we had to do it all over again, we would not hesitate in selecting Kevin. Anyone who asks us in the future for our reccomendations we will definitely be suggesting him!
---
Reviewed on

6/09/2015
Kristen N
I had DJ Binh and let me tell you his reviews are 100% correct. He was fantastic! He communicated with me quite often, was thorough, listened to what I had to say, and also made a mix for me and my father to dance to during the reception. He was energetic and exciting during the reception. He watched the crowd and played accordingly. Fantastic guy!
---
Reviewed on

6/01/2015
Elizabeth G
We worked with Taz from Silver Sound, and can't say enough good things about our whole experience. From the moment we met him he was very professional, and had a clear idea of how to make the day very special. What I valued most was being able to make our own playlist. I had a lot of specific songs that I wanted to hear and he definitely delivered. The up lighting was a much needed touch for our venue, which they provided with no hassle. He was really able to make the day special from start to finish with the music. We picked Taz because he let the event play out, and didn't get overly involved with hyping the crowd, which we appreciated.
---
Reviewed on

5/26/2015
Kendall C
My son and daughter-in-law used Jason Remaly from Silver Sound Entertainment for their wedding on 5/23/15 and he really did a great job. He kept everyone on the dance floor and the party moving. We were sad to have to end the night because we were having such a great time.
---
Michael Kane
Reviewed on

5/26/2015
Danielle C
Michael Kane was an exceptional DJ for our wedding on 5/24/15, he eased my husband and I's nerves prior to the ceremony and played a perfect night of music. He was wonderful at reading the crowd and playing the right songs at the right times. We have no complaints! He was also very funny, and accommodating when I asked for a last minute addition to our must play list! He listened to our cues of when to switch it up and was an absolute pleasure to work with. I highly recommend Silver Sound, and specifically DJ Michael Kane! Danielle & Marc
---
Reviewed on

5/22/2015
Ashley W
We absolutely loved our DJ, Kevin from Silver Sound Entertainment. Kevin had people on the dance floor all night and did an amazing job running the show. He knew just when to move onto the next thing - kept my husband and I informed of what was happening next - it was perfect. My guests were raving about how great of a DJ he was! Prior to the wedding we chose quite a few songs that we wanted during dinner and for dancing - Kevin played them all and the songs that he filled into the gaps were just perfect - they really matched our style. Planning was made very easy with Silver Sound. We couldn't have been more pleased!
---
Reviewed on

5/21/2015
Brittney G
Michael Kane was our DJ for our wedding and he was amazing. He did an excellent job of selecting music that all age groups would like. He really helped keep everyone up and dancing the whole night long. In fact, people didn't want to leave, but they had to in order to take the shuttle. He was also wonderful to work with since we live out of town. He was willing to skype, email, talk on the phone, and he was very accommodating to set up a meeting when we were in town. We had an excellent experience and would certainly recommend him to anyone in this area!
---
Reviewed on

5/07/2015
Adrianna B
I can't say enough good things about Silver Sound! We had Paul Evans as our DJ, and from our first meeting with him, we knew that he was exactly what we wanted. We have pretty eclectic tastes, from EDM to Disco to Norah Jones, so we wanted someone who could play it all. On our wedding day, that is exactly what Paul did. From beginning to end, there was not one moment when the dance floor was empty. Paul is amazing at reading a crowd, and he knew exactly when to turn the music up and when to slow things down. You could literally feel the dance floor shaking at some points, because that's how many people were dancing! We wanted our wedding to be a full out party, and we could not be happier with the results. Before the wedding, Paul was great about planning everything with us. A few days before, we talked on the phone about the plan for the night, where to put the DJ stand, etc. I felt so relieved to know that everything was in good hands. On the big day, we touched base in the beginning, and throughout the reception. He was great about making sure that everything was going exactly the way we wanted it. I highly recommend Paul to any bride who wants her wedding to be a fantastic party with a full dance floor.
---
DJ Vaughn at Silver Sound RULES!
Reviewed on

12/19/2014
Natalie L
We had such a great experience with DJ Vaughn from Silver Sound. Vaughn was helpful from the start and then checked back in with us closer to our wedding date to start to discuss details. He made himself available on Thanksgiving (we got married the Saturday after the holiday) to confirm final details and was enthusiastic about our music selections. We chose what we thought were obscure songs for parts of our wedding (not your traditional/mainstream selections) and Vaughn assured us that he would have everything we wanted... and more! He totally "got" our music style and our guests, and even the venue staff, raved about the music from start to finish. Thanks!!
---
Great!
Reviewed on

12/19/2014
Erin Q
Paul from SilverSound was great! SilverSound had a partnership with our venue so the lighting was included in the price that we paid. Paul was very responsive when we had questions prior to the ceremony. Sending them all of our information and song requests was easy using their online system. Paul played all the right music for the ceremony and reception. He played everything that was on our list. He kept the party going and the timing of the night was perfect!
---
A Great DJ!
Reviewed on

11/14/2014
Amelia R
Our DJ's name was Taz Sellers and he was amazing. He was funny, and electric and very involved throughout the entire reception. He made sure that all of our requested songs were played, and that we still had time to do all of the dances that we wanted. The only slight issue that we had was during the ceremony. I had a customary edited song that I wanted to walk down the aisle to, and he had a hard time getting it to play during the ceremony. But that was the only problem the entire time. Otherwise, we enjoyed his services and would definitely recommend him! As for the company itself, Silver Sound is very great. The communication with this is awesome. Each DJ contracted with Silver Sound has their own section on Silver Sound's website with a short bio and their own personal reviews from customers. You are able to hand pick your own DJ! It was great. I would highly recommend this company as well as Taz.
---
Silver Sound DJ
Reviewed on

11/11/2014
Sarah M
Paul from silver Sound was fantastic. the budget was imp to us so we chose the lower priced DJ we were offered, but were not disappointed at all! Paul really took pride in his work and knew so much it took worry off us! there were things he reminded us about which we both really appreciated it. the songs we gave him the chance to choose he picked perfectly. He did the music for both the ceremony and reception ad i couldnt have been happier.
---
Michael Kane = Best wedding DJ!
Reviewed on

11/09/2014
Joanna M
Michael Kane from Silver Sound was the DJ at our recent wedding, and he was awesome! Once the dance party started, he kept it going with great song choices. So many people commented to us that he was the best wedding DJ. He totally nailed the music tastes of us and our guests. Michael also did a great job with introductions and was very flexible throughout the night regarding timing for each of the events, like how we weren't sure when people wanted to give toasts or how long our first dance should be, etc. Before the wedding, Michael was also really great with communication over email and phone. We gave him a list of songs we liked, he made some suggestions, and then he worked on the playlist from there. We couldn't have asked for a better DJ!
---
Party all night!!
Reviewed on

11/01/2014
Jordan s
We chose Vaughn, from Silver Sound, as our wedding DJ at the recommendation of our caterer. I was SO pleased with his service. He was very easy to work with, helping us plan our reception music. He answered questions and was flexible when determining what we would need as far as microphones, lighting, sound, etc. He also was instrumental in helping us create our playlists. I told Vaughn to "play what will make people dance" and he did just that! There was not a time when people were not out, having a great time, on the dance floor. I got so many compliments after the wedding on the quality of the music - everyone had a great time and it was absolutely everything I imagined. I would HIGHLY recommend Vaughn to anyone looking to throw a great party!!
---
Steve Croce
Reviewed on

10/29/2014
Katie N
Steve was everything we could have ever asked for in a DJ. Not only was he very professional and kept in touch with me and my husband during the reception, but he was so much FUN! The music was a great variety throughout the whole event, he kept everyone on the dance floor and he didn't mind reminding us on how to do the Electric Slide. My 82 year old Grandmom even got out there for a few songs! Steve greeted all of my guests and I received so many complements about him. If you want a reception that's exceptional in the music department, then you want Steve as your DJ! He helped make my wedding day perfect and I would recommend him to anyone.
---
DJ Steve V rocked the reception
Reviewed on

10/29/2014
Sarah S
Silver Sound was easy to work with. The hardest part of it is choosing the DJ and we picked the best DJ ever!!!!!! DJ Steve was so fabulous. The beats, the transitions, the remixes, the voice, the playlist was super smooth. Guests loved him, loved the music, loved the reception. Thank you so much Steve and Silver Sound!
---
Wedding
Reviewed on

10/20/2014
Michelle C
I cannot say enough good things about Steve. From our very first meeting with him to the day of our wedding he was so helpful and responsive. He played everything that we asked and the choices for the remainder of the night were so perfect it was like we made the entire playlist ourselves.There were guests on the dance floor all night. I am so glad that he was a part of our wedding! I would definitely recommend him to anyone for any type of event.
---
Michael Kane - Best DJ!!
Reviewed on

10/20/2014
Tracey R
We used Silver Sounds DJ Michael Kane for our wedding on 10/4 based on a recommendation from a former bride that used him. We were so happy with that decision. Michael took the time to meet with us to introduce himself and make sure he knew what vibe/feel we were expecting/wanting for the wedding day. He followed up the week of the wedding to make sure he had all the details for the big day. We wanted everyone to be on the dance floor all night and Michael accomplished just that. He made sure all our formalities were mixed in at just the right time. He played great music and was very fun/easy to work with. We will definitely be using Michael for future functions and recommend him to anyone looking for a great DJ. Thank you so much for helping to make our wedding day so fabulous!!
---
Send Message