Home

Smash Booth, Professional Las Vegas Photo Booth Rentals
About this Vendor
Las Vegas Photo Booth Rentals. We're Awesome.
Smash Booth, Professional (& Awesome), Las Vegas Photo booth Rentals is that thing from your wedding that everyone keeps talking about and sharing long after your celebration has passed. It's not the hilarious props, or the professional quality images that will stick in their memories. It's not the beautifully designed photo strips or even the sleek modern photo booth and professional lighting. It's all of it together. It's the entire amazing, interactive and social experience that they're going to love and remember forever. Laughing & Sharing, that's what we provide, that's what we create, because that's who we are. Because we absolutely love what we do. We love being part of wedding celebrations and we love Photo Booths. Professional photo booth rentals in Las Vegas for your wedding.
Details
On-Site Printing, Photo Props, Video Booths, Photo Booths, Social Media Sharing
Contact Info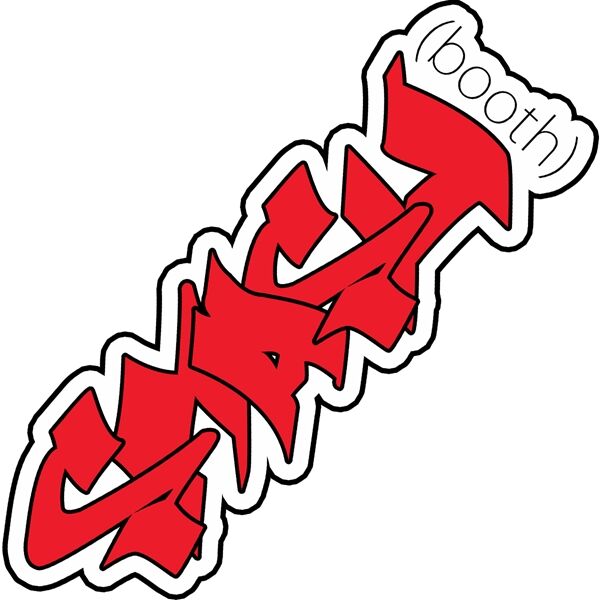 Reviewed on

10/24/2017
Kristine A
We just had a wedding on October 22nd and we booked Smash booth. The best decision we made! We booked with them at least a year before the wedding and they were super helpful. We were in contact with Jason and he answered all my questions. I was confused about the timeline,... Read More I had questions about the designs of the photo strips, and well I had a lot of questions. He answered the questions right away and made sure things were perfect! When the special day came around...the photo booth was the go to spot (other than the bar!). When I had the chance to get to the photo booth...I was hooked! The lighting was amazing! And the photos came out great! We purchased the package with a memory book. I suggest to purchase that one because my now husband and I had a blast looking through the memory book at the end of the night. I only wished I splurged a little more to get more props! So, if you can...GET THAT PACKAGE! Amazing work Smash Booth! The next party I plan, I'm calling you guys. Thank you! And thank you Jason!
---
Reviewed on

6/29/2017
Tracy T
Jason was absolutely amazing! My husband and I planned a destination wedding in Las Vegas and we wanted some sort of entertainment for our guests. However, we were very last minute... Thankfully Jason was able to accommodate us with ease. He was quick to respond to all emails... Read More and certainly relieved any stress we had. We and all of our guests LOVED his service and quality of the photos. We were so impressed with his prices, custom props, and customoized scrapbook (along with digital copies). Such a memorable keepsake. We would highly recommend Smash Booth to everyone for any event. Thank you so much Jason for all your hard work and attention to detail! After our wedding night we felt like we made a friend, not just a vendor.
---
Great service! So much fun!
Reviewed on

4/24/2015
Heidi G
I did lots of research to find the best photo booth at a reasonable cost. After narrowing things down and contacting the options, Smash(booth) came out on top. They were very responsive and were patient with all of my questions. I also found that there package included so much... Read More more and at a lower rate than other companies. I was lucky enough to book them during a special they were having. My guests had a blast in the photo booth. They loved the props and how helpful the attendants were. In my package was a memory album which I LOVE. It was so fun to go back and look at all the photos people had taken and the messages they wrote for us. Thanks for being so amazing!
---
Reviewed on

4/11/2018
Kristi B
Smashbooth was amazing for our wedding. Not only was their guest book a perfect option, it kept the wedding guests entertained and laughing the whole night! Great for kids, adults, family and friends to have some fun and keep the energy up!
---
Reviewed on

4/10/2018
Ashley W
I went with Smash Booth for our wedding at The Smith Center (which was last week!) and they were INCREDIBLE! My guests were happy with them, my wife and I were happy and they venue was happy. They were professionals and we had some much fun. Their setup was great - very clean... Read More and modern. I also opted in for the guest book. Basically my guests got a picture, and we got their picture, then Jason and his team put it into a book and they signed it. We love it! I highly recommend using them for any future celebrations. Thank you guys! - Ashley & Chelsea
---
Reviewed on

3/27/2018
Lulu F
I've been to a lot of weddings, so I can say with confidence that Smash Booth is simply the best! I hired Jason and his team for my Las Vegas destination wedding. We live in Atlanta, but Jason was so helpful, nice, and quick to respond to my emails that planning this part of our... Read More destination wedding was easy. I really enjoyed working with Jason to the point where I was excited to meet him at our wedding. I'm so glad that I hired Smash Booth. Aside from the awesome staff, Smash Booth is superior to other photo booth services for several reasons. First of all, they have so many props, backgrounds, and photo strips to choose from. I even got Jason to make me custom Fast and Furious masks for my husband. They turned out great (sturdy with good print quality), and we now have a permanent souvenir from our wedding. Second, it is really nice that the guests have unlimited prints of their photo strips and that they can instantaneously get their pictures via email or social media. I have been to many weddings where the photobooth does not print the photos and/or share them with guests. (We also got a usb drive with all the pictures and a shareable link with all the photos stored online the day after the wedding. It was fast service!). We really appreciated the quick turnaround as did the guests. The coolest part for us was that Smash Booth provides a photo strip guestbook which allowed our guests to place photo strips and corresponding messages in an album. Even weeks after our wedding, my husband and I flip through the guest book and laugh. It's something that we will enjoy forever. Finally, my parents appreciated how adorable Smash Booth is; we definitely got our money's worth. I would recommend Jason and Smash Booth to anyone. If we do a vow renewal, it will be in Vegas so that we can use Jason.
---
Reviewed on

3/21/2018
Irene A
My husband and I just had out wedding, on 3/18/18 and it was amazing!!! Jason is fantastic. He was recommended to me by the venue I had my wedding. The entire process was easy. We mainly communicated through email and he knew exactly when to send certain emails for us to fill... Read More out. He even stayed a little longer to ensure everyone had a chance to take a picture being that we had a entertainment throughout the night. I would definitely recommend Smash Booth.
---
Reviewed on

2/06/2018
Junior C
Looking for a photobooth for your wedding can be somewhat stressful in Las Vegas but Jason will take that stress away for you! The communication was very professional and timely, when you plan a short notice wedding you very much need it to be & he delivered! There was a... Read More convention in town that we could have been easily cancelled on but Smash Booth was there and early!!! When we couldn't find a background theme that would match our wedding theme- Jason customized one (beyond reaonalble fee) to make ours compliment our night! Everyone enjoyed themseleves and we have photo memories that will last a lifetime! You won't regret hiring Jason and the Smash Booth Team! If you're looking for a professional team that greets each of your guest with a smile and contributes to the experience Smash Booth is your team!!!
---
Reviewed on

12/11/2017
Erica H
My job had a masquerade holiday party and the photo booth guy bought mask for us it was such a fun experience.
---
Reviewed on

12/10/2017
Chelsey M
Went to a beautiful wedding on 11/11 and smash booth was such a great edition! We had so much fun with friends and family taking all these pictures with the props and left with amazing memories to keep with us!
---
Reviewed on

8/08/2016
Casey
My guests loved the Photo Booth, and so did I! I received my photos before I got home from my honeymoon. Love looking through them and the photo album.
---
Reviewed on

3/21/2016
Amanda H
Smash Booth was awesome! He was fun and dealt well with all of my family and friends crazy antics in the booth! Very reasonably priced and excellent product! Loved these guys and will definitely use them again for any photo booth rentals I may need.
---
Reviewed on

10/09/2015
Emerald S
These guys were so fun and professional and easy to work with. Everyone loved it so much and had such a great time. Thank you for everything!
---
Reviewed on

5/06/2015
Lisa P
Highly recommend Smash Booth! They were amazing! Loved the booth with the attendant and all the fun wedding props! We used it for our wedding and it was a huge hit! They also did a custom job for us on the photo strips which turned out great! I would definitely use them again!
---
Photo Booth
Reviewed on

9/27/2014
Toni B
Jason at smash booth was so nice and had the best deal ever. There was a groupon for discounted services and I noticed it did expire before our wedding. I asked Jason if I could get the discounted rate if I paid in full with him and not use the Groupon and he was more then happy... Read More to accept it. we had a photo booth with props for 4 hours at our wedding and it was so much fun. They also put together a photo album and all the guest signed next to their pictures. Cant beat that deal!
---