Home

Smile Peace Love Creative
About this Vendor
Unforgettable & Whimsical Photography
Smile Peace Love Creative is a boutique studio that specializes in whimsical and creative portraiture for wedding clients. We also offer videography services, graphic design services and photo booths. Based in Northeastern Pennsylvania (NEPA) and traveling throughout New York, New Jersey, Pennsylvania, Delaware and Maryland, we are happy to come to you for your special creative and photographic needs. We are available for desitination weddings as well. We are a small team of highly qualified and artistic photographers who can suit most budgets and locations without issue.
Details
Artistic, Classic, Documentary, Dramatic, Lifestyle, Modern, Vintage
Bridal Portraits, Day After Session, Engagement, Trash The Dress
Getting Engaged, After Party, Rehearsals + Parties, Wedding
Destination Wedding Packages, Destination Weddings, Online Proofing, Digital Files, Film Photography, Printed Enlargements, Printed Proofs, Wedding Albums, Photo, Second Shooter Available, Social Media Sharing, Photo + Video
Contact Info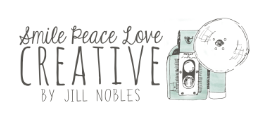 Reviewed on

10/18/2017
Virgini C
Jill is not only a great person, but a wonderful photographer as well. She has a real eye for photography and she is excited about it! Her images reflect her honest natural personality. Her passion for photographer is apparent with every images she takes. Highly... Read More recommended.
---
Reviewed on

10/16/2017
Kelly T
I cannot say enough! Jill was the best vendor we picked. She made everything so easy for us. We really wanted her to officiate our ceremony but we wanted her photography more!! She is genuinely the sweetest person I've ever met. When I reached out to her for help with some... Read More non-wedding projects she jumped and was ready to go. She did headshots for my boss & isnpw mentoring my little sister who is starting a new photography business. I wish all of our vendors were as great as Jill! We will definitely be having more photos taken by her!
---
Reviewed on

10/16/2017
Jill really made a significant impression on us from the start. She was comfortably professional and responded to all of our inquiries quickly. When I look back on all of the vendors that we worked with, Jill is the one who gave us nothing to worry about. She took amazing... Read More photos for both our engagement session in New Jersey and our wedding in Pennsylvania. Her work is just stunning. She truly captured the love that filled the room on our wedding day in the photos. I'm a pretty tough person to please but I'd recommend Jill to anyone.
---
Reviewed on

10/16/2017
caryn b
The Smile Peace Love Creative team is amazing. Jill and her team were so fun and easy going, yet professional. Every request I had was met with a smile, every issue I experienced throughout the day was easy for them to handle. They just rolled with it am kept smiling. The photos... Read More were nothing short of amazing. I felt like a model and the photos looked like they belonged in a magazine. I am stunned and could not be happier that I chose Jill and her team.
---
Reviewed on

10/16/2017
Ashley G
Jill and her team are the absolute best. We still display the photos that she took at our in our home 3 years later. Not only was Jill our wedding photographer, but she continues to take pictures of our growing family. I can't imagine trusting anyone else with all of these... Read More important memories of our lives! Jill cares more deeply about her clients than anyone I've ever met. She's an experienced professional - you won't be disappointed working with Smile Peace Love!
---
Reviewed on

10/16/2017
Ashley G
Jill and her team are the absolute best. We still display the photos that she took at our in our home 3 years later. Not only was Jill our wedding photographer, but she continues to take pictures of our growing family. I can't imagine trusting anyone else with all of these... Read More important memories of our lives! Jill cares more deeply about her clients than anyone I've ever met. She's an experienced professional - you won't be disappointed working with Smile Peace Love!
---
Reviewed on

9/11/2017
Melissa L
I am over the moon excited to see our wedding photos! We chose Smile Peace Love Creative because we loved every photographer's portfolio on the website and we were not at all disappointed, blown away is more how I would put it. Jill was amazing and able to give us the perfect... Read More package to meet our budget and Justin Heyes, the photographer we chose, was down right amazing. Cool guy to work with, excellent eye and had the most creative ideas for interesting wedding photos instead of your normal boring photos! I cannot say thank you enough!
---
Reviewed on

8/21/2017
Jessica B
Jill was fantastic!!!! She was very personal and was one of our best vendors. Both our engagement and wedding photos were all we could have asked for. She made my husband and I feel like a million bucks and did it with a smile. Thank you for everything, you did a great job!
---
Reviewed on

8/21/2017
Betty M
We loved Jill and her photography. She was so attentive and helpful throughout the day. We could not have been happier with her approach, personality and the artistry in her photos!
---
Reviewed on

11/18/2016
Amy W
Jill was absolutely amazing. From our first encounter through the delivery of our photos, Jill was nothing but professional, friendly, responsive, and accommodating. She offered to photograph our engagement photos and wedding, both in upstate NY, with no extra charge, despite it... Read More being quite far for her. She is extremely reasonably priced (our package included an engagement shoot, 6 hours of wedding day photography, plus all of the high res digital images on a jump drive). She was happy to set up a Google Hangout with my fiance and I so that we could "meet" her, even though we lived far away. During our engagement shoot, she took her time and made sure we got photos in all of the locations that were meaningful to us. She was open to suggestions from us and accepted them willingly. She got us our engagement photos in time for us to use them for our save the dates and they came out great! As for our wedding day, Jill arrived on time and made sure to get photos of both myself, the groom, the bridesmaids, and the groomsmen before the ceremony started, and scoped out the grounds, as it was a new venue to her. Again, she was very willing to take suggestions from us about different shots we wanted to get. She captured amazing photos before and during the ceremony, and during the reception. She efficiently took group photos of my husband and I with every guest. She blended into the crowd and left us to enjoy the entire night without pulling us for unnecessary photos (as I know some photographers do). She even reminded us when it was time to cut the cake and that we'd forgotten to arrange for cake decorations (last minute flower display to the rescue)! After the wedding, Jill kept us posted via social media about when our photos would be ready. She mailed us a beautiful package including our jump drive with all of our photos organized into folders. She also designed our thank you notes for free! We are forever grateful that we chose Jill as our wedding photographer!
---
Reviewed on

10/24/2016
Kara Z
What can I say about Smile Peace Love Creative? Well without Jill our day would not have been as spectacular as it was. She fit right into our group and made us feel at ease that every moment was being captured on our special day. She is so easy to work with and her work is... Read More phenomenal. We can't thank Jill enough for our beautiful pictures and can't wait for next time!
---
Reviewed on

10/24/2016
Dan C
Really funny personality. I was nervous but she set me at ease and made me feel comfortable with her sense of humor. Great person, great photographer, phenomenal photos.
---
Reviewed on

10/23/2016
Marsha M
Her photos look unreal. They are so pretty. Jill is honestly an artist. I cannot believe how great she was. HIGHLY RECOMMEND.
---
Reviewed on

10/23/2016
Deb V
Jill and her team were nothing short of amazing. Jill has this way about her that makes you feel completely as ease. More than once she stepped in to help out. She carried my shoes, she bustled my dress, she helped my mom find a missing package. Jill went above and beyond. I... Read More honestly feel like Jill was more of a friend than a vendor. I know I will use her again in the future when we have kids. Jill brought with her a second shooter, who she is training to join her team. The other shooter was amazing also. Kept shooting the whole day. They were both like ninjas hiding and capturing everything. I could not be happier with her, her team and the photos. So much love!
---
Reviewed on

10/10/2016
Natalie B
Jill was AMAZING!!! She was perfect for our wedding! She captured all of the important moments and was very easy to work with. I would recommend her for any event!
---
Reviewed on

10/07/2016
Kelly M
Seriously AMAZING!
---
Reviewed on

9/19/2016
Jill S
Looking for a personable, caring, creative, and reliable photographer? Check out Smile Peace Love Photography! We are so lucky and thankful that our photographer Jill Nobles was able to capture every single important moment throughout our wedding day. She captured way more than... Read More your typical formal poses. She captured moments! When we went through all of our pictures, we were able to relive that whole day! From the look on my dads face when he first saw me getting ready to look on my face walking down the isle, she captured it all! Jill created such a positive, relaxed environment for us! I have always despised getting my picture taken; however, Jill made it such a wonderful experience! She is very detailed oriented and truly listens to what her clients want. Jill goes to great lengths to capture the perfect photo! I highly recommend her, you will not be disappointed!
---
Reviewed on

9/03/2016
Brittany H
Jill (Smile, Peace, Love photography) has been an absolute blessing and such a wonderful person to work with. From beginning to end, Jill has been incredibly reliable, attentive, and personable. If you want an artist who will capture the small and large details of your special... Read More day, Jill is the person you want behind the lens. Regarding her skills, Jill is a ninja. At our wedding, I believe I actually saw her a total of three times. She sticks to the walls and hides in the shadows, but comes back with stunning photos. In other words, you'll be able to socialize, relax, and enjoy your wedding with the reassurance that Jill has you covered. On the personal and professional aspect of things, Jill has gone above and beyond what she ever needed to. My father passed away three weeks after our wedding. Not being a "picture family," we did not have anything to decorate the funeral home with. Jill was kind enough to put some of her projects aside for a couple of hours to sift through our wedding pictures to get some of my father. It was a beautiful, kind gesture. We will not hesitate to hire her again!
---
Reviewed on

9/02/2016
Lauren S
We met Jill after winning a free photo shoot with her. We were newly engaged and initially not planning on engagement photos but thought why not it's free! We met Jill at Hershey Gardens on a beautiful sunny day. We clicked with her immediately. We were so nervous and stiff with... Read More our poses but her kind demeanor and laid back personality really made us feel so comfortable. We were all so hot and ready for some AC but Jill was having so much fun we just kept shooting. We knew we wanted to hire her for our wedding immediately, before we even saw the finished product of our shoot. (They were amazing BTW) Booking with Jill was so easy. She is very honest about pricing and packages. She has a very user friendly website that made payments a breeze. When ever we had a question she would answer our emails in a very timely manor. I wish more of our vendors were as client oriented as Jill. Our wedding day was a little hectic since it was a morning wedding with a limited amount of time to get ready. I was starting to freak out a little and Jill was still calm as a cucumber. I was nervous that we didn't do a lot of "posey" shots but Jill ended up capturing so many amazing candid moments that were much more genuine. My husband and I plan to contact Jill in the future for any other special moments like maternity and baby shoots (Or maybe just pictures of our dog for now!)
---
Reviewed on

9/02/2016
Hilary F
Jill is 100% hands down the way to go! I actually had stumbled across her website and she was my first choice, but she didn't seem within my budget and I almost booked with someone else. She gave me a great price to be within my budget. It was like it was meant to be! She went... Read More above and beyond anything I ever expected. They were the wedding photos I have dreamed my whole life of. Every single one of them looks like they could be on the cover of a magazine. She takes her time editing every single one. One of my favorite things I loved about Jill early on was when I emailed her. If she couldn't respond immediately, she emailed me back explaining why she couldn't. She went out of her way to ensure she got every single photo I had wanted, to make sure she captured all the special moments that I wanted, and so much more. After working with Jill you can't help but feel you have even gained a friend in the process! I highly recommend!!!
---
Reviewed on

9/01/2016
Callie W
I found Jill on thumb tack and I could not be happier with the decision of having her be our wedding photographer. She was so nice to talk to even before booking her and gave lots of options and locations for our engagment session (which she included in our wedding photo... Read More package). She even was kind enough to schedule an imprompt photo session. When my fiancé and I had 2 very unexpected deaths in each of our families only a few months before the wedding to capture some special moments with our families before our actual wedding date. I cannot say enough good or kind things about Jill... her work is something that there really are no words for. She has the ability to capture the feelings you share between your lover ones and yourself...the ones you think you can never describe, she captures them in photographs. Amazing. I cannot wait until our wedding day to take more pictures and capture more memories. She makes you feel like a model and you will look like one in every picture too!
---
Wonderful
Reviewed on

9/07/2012
Kathleen B
Jill is an amazing photographer. She works with you and wants you to have the best pictures ever. The pictures she took are so amazing. I love how everyone of them came out. And I can't wait till I get them so I can put them up all over our house. Thank you Jill!
---
Meet The Owner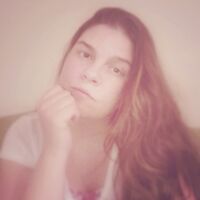 Jill Nobles
I have always intended for my life to include significant, socially responsible work; continued occasions for emotional, poignant growth; and a cavalry of likeminded artsy folks to call my friends, who already understand what being a photographer is all about. Revealing love, showing emotion, showing thoughtfulness, showing beauty and creativity. These are the ingredients that my photography work thrives on. Above all else, I am a storyteller.