Home

Snowshoe Productions
Contact Info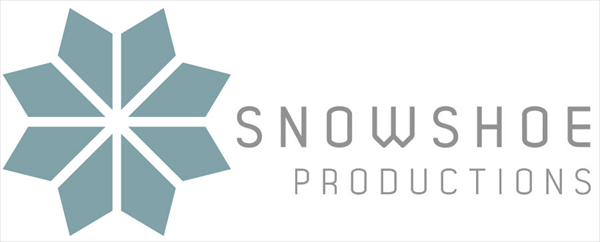 Amazing, heartfelt wedding video work with exquisite attention to detail!!
Reviewed on

6/14/2014
Ndnsnsnsns M
Tim and Hannah are a beautiful husband and wife team that put every once of their heart into creating a video that represents you! My husband and I had both an engagement video and a wedding ceremony-reception video created. I have not seen work with such care and attention... Read More put into capturing every detail. They want to truly capture your story and they do just that! For our engagement video, Tim and Hannah took the time to interview us and find out our story. They wanted to film the video at the State Fair since that is actually where we met. They even went, on their own, to our wedding ceremony site and captured some video of the outdoor location which they inserted into the final story line. Tim and Hannah go the extra mile to be sure that the work that they create is accurate, heartfelt, creative and truly unique. The final products couldn't have represented my husband and I more accurately. All of the details -- the small things they caught on film like the raindrops falling down the window of the car as we drove to the reception -- the final product was simply beautiful. This is definitely a video that we will treasure and pass on to our children. Thank you Tim and Hannah! You two are beautiful and the love that you share enables you to sincerely capture the raw and honest love between others in your work!! Sincerely, Matar and BobbiLe
---
Snowshoe Productions
Reviewed on

2/21/2014
TB
I wasn't sure I wanted/needed a videographer. Even though I had a wedding planner, I wasn't sure about who she was recommending, so I was researching. On facebook, a little ad came up from Snowshoe. I clicked on one of their wedding videos. I have never seen anything so... Read More beautifully done in my life. It looked like I was watching a movie!. The music , the shots, the camera angles and their attention to detail was extraordinary. My planner had not heard of them but I asked to meet them anyway. Hannah and Tim are so sweet, answered all of the questions we had. I hired them on the spot, there was no way I was going to let them go. I received a trailer of the wedding within two-three weeks. Enough to hold me over for my movie. Which was about three months but I knew that going into it and it was worth the wait. Hannah and Tim personally delivered our wedding Blu-rays by hand. We watch it at least once a day. I am so glad we hired them! It is so funny to relive half of the things you forget, things you didn't get to see, to capture the faces of the ones you love and to see them having fun. They were there the from 12pm to at least 1am I hardly knew they were there half of the time. If you are thinking about not having a videographer, think again. Go give their website a look. You;'ll be amazed.
---
Awesome!!
Reviewed on

8/24/2013
Jenna P
They were so professional and organized! They had 1 recording sound and 2 people recording footage! They were so kind and did an incredible job!!! I would definitely recommend them for your wedding video!!!!
---