Home

Superior Celebrations
About this Vendor
Wedding Sparklers, Sky Lanterns, Confetti, & More!
Superior Celebrations specializes in products like sparklers, confetti, and sky lanterns that create special moments at weddings, parties, and other special events. Our expertise is in being the highlight of the party; we sell the products that everyone will talk about long after the event is over!
Details
Wedding Favors, Gifts + Favors
Contact Info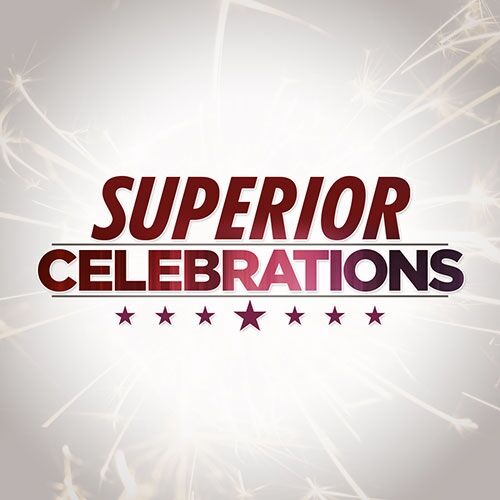 Great product and really fast shipping!
Reviewed on

10/22/2015
Elizabeth L
We purchased the wedding sparklers for my daughter's wedding, and they were the best sparklers we'd ever used. They were bright, lit easily, and lasted a long time—allowing our photographers plenty of time for some great shots. And there wasn't a single dud in the batch!
---
Great service, great product!
Reviewed on

9/19/2015
Shannon P
We loved our sparklers!! They looked amazing in our video/photos! Everything came as ordered and in a timely order! Will definitely use Superior Celebrations again!
---
Reviewed on

7/24/2017
Dee H
These sparklers are the BEST! Easy and quick to light and long burning! For our wedding sendoff we used the 20-inch and 36-inch. The 20-inch lasted long enough for the bride and groom to get through the guest line. I would recommend this size. TIP: use regular 10-inch to... Read More light the longer sparklers. It's quicker than a lighter or match.
---
Reviewed on

7/21/2017
Morgan V
So fun to use their confetti or sparklers at our wedding!
---
Reviewed on

7/21/2017
Melissa G
We used blue confetti poppers for a gender reveal with friends and family and they were wonderful! There are no markings on the container as to what color confetti was inside and they were easy to pop. TONS of confetti comes out of each one, so be prepared for a lot of cleanup... Read More afterwards. But the cleanup was worth it. Made for a great video/photos to keep as a wonderful memory of finding out the gender of our first child! (:
---
Reviewed on

7/19/2017
Whitney S
The delivery of the sparklers was super quick. And the quality of the sparklers was fantastic. They lasted much longer than we expected. We even walked through our wedding line a few times because they were still going.
---
Reviewed on

7/11/2017
Melanie Z
We purchased the 20" sparklers for our wedding reception exit. They were exactly what we wanted! Fast shipping too.
---
Reviewed on

7/07/2017
Rachal M
Honestly, Superior Celebrations wasn't my first place to purchase fireworks because I was googling so many places I was getting confused. All the vendors were so expensive due to high shipping costs for a small wedding of 80 or less guests. When I searched "local" (Florida), SC... Read More came up and I'm glad I found them!! The option to pick up on site (which my mom did) or an affordable option to ship was nice to see. I highly recommend them for an affordable and friendly service option.
---
Reviewed on

7/07/2017
Renae S
We purchased the 24" sparklers for our wedding exit and they were the perfect length to have our guests light the way! Not too long to droop over but still long enough to last for plenty of photos!
---
Reviewed on

7/06/2017
Tara C
Shipping was fast, and the price was right. If any of my friends get married in the future I will let them know where I got my sparklers. They worked great! Great pictures and lasted a good amount of time. 20" is the way to go.
---
Reviewed on

7/06/2017
Paola A
Great sparklers, loved how they gave a lovely accent to my wedding. Enjoyful for adults and children as well.
---
Reviewed on

7/05/2017
Nicole L
Great quality!
---
Reviewed on

6/28/2017
Brittany R
These were perfect for our wedding, thank you!
---
Reviewed on

6/23/2017
Amber E
Great product with a fast delivery!
---
Reviewed on

6/06/2017
Anna W
I was amazed at how quickly these came in the mail! And the product was amazing. Would definitely order from them again!
---
Reviewed on

6/06/2017
Brittany S
Fast shipping! I ordered the confetti poppers and loved them, made for great photos! I would order again from this company.
---
Reviewed on

6/02/2017
Sam G
The sparklers we bought were exactly as advertised and were shipped in time. They worked perfectly for our sparkler send off after the wedding. Pictures looked awesome!!
---
Reviewed on

5/30/2017
Kristy E
We used Superior Celebrations' confetti cannon for our grand entrance to our outdoor reception and it was really fun. For anyone wondering how many you might need, we bought 4 but I think it would have been better to have 6 because it was blown away pretty quickly.
---
Reviewed on

5/30/2017
Jessica B
The sparklers were received quickly and perfect for our wedding night.. easy to light and long lasting! All of our exit pictures are beautiful!
---
Reviewed on

5/26/2017
Ashleigh R
Sparklers were perfect for our exit! Beautiful!
---
Reviewed on

5/25/2017
Chloe H
Our Sparklers were the perfect end to our beautiful wedding night!
---
Reviewed on

5/19/2017
Alyce M
Very easy to work with. Order arrived quickly and was as I expected. Would order from them again!
---
Reviewed on

5/19/2017
Heather R
Great sparklers! Plenty of time with minimal smoke!
---
Reviewed on

5/18/2017
Katey K
I ordered 10 confetti cannons for our wedding ceremony, and it was the best decision!! The cannons went off seamlessly and the photos we got we amazing! Definitely surprised our guests! The reps from Superior Celebrations were great to work with as well. They kept me up to date... Read More with my order to make sure I received it on time!
---
Reviewed on

5/16/2017
Jay T
We ordered about 100 36inch sparklers. They arrived quickly and seemed as though they were priced about the same as other vendors. The sparklers themselves were just ok. Not a whole lot of sparkling going on in my opinion.
---