Home

Sweet Sisters Cakes, Pastry Chef Beth Karam-Putt
Details
Cake Delivery + Setup, Cake Tastings, Cakes + Desserts
Contact Info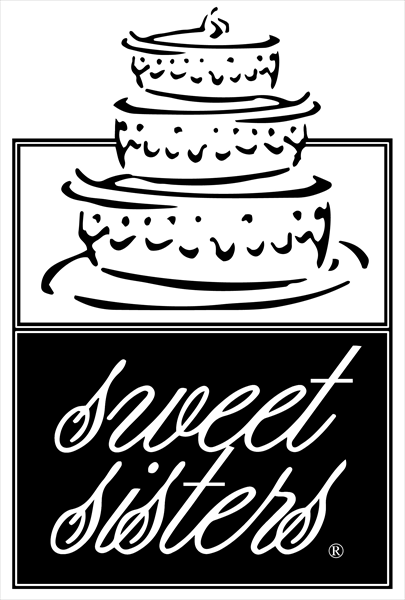 Reviewed on

10/21/2017
Katari S
I would recommend Sweet Sisters Cakes in a heartbeat. The cake was (and is - we had so much leftover!) the best I've ever had. The guests raved, and so did everyone who got a taste of the leftovers. Not only did the cake taste amazing, but it also looked gorgeous. We got a 3... Read More tiered cake with a different set of flavors per tier - it was difficult to choose at the tasting, there were so many delicious flavors made with such care. The lower tier was vanilla cake and mixed berry chantilly cream; the middle tier was 2 layers of banana cake, 1 layer of chocolate cake and dark chocolate mousse; the top tier was spice cake with pumpkin mousse. The outer frosting was buttercream. Top to bottom, amazing.
---
Reviewed on

10/30/2016
Maribeth M
Our cake from Sweet Sisters was beautiful and delicious! Beth was so easy to work with and she really listened to us and got the vision of our wedding perfectly. Not everyone can make a both a beautiful and a good tasting cake, but Beth sure can! We had a dotted three tier... Read More cake with a bow on each layer. It looked like a gift box with fresh flowers that matched our centerpieces. One layer was Chantilly vanilla with a pineapple coconut filling. The other layer was chocolate stout (this was Guinness stout) with Bailey's Irish Cream filling.
---
Reviewed on

9/19/2016
Andrea K
We got a a beautiful delicious cake from this vendor, but Beth's payment terms are not clear. We really wanted to see the cake to make sure we were getting what we paid for. Her payment terms outlined in ther contract state the following: "Upon goods received OR two weeks... Read More before delivery date." This would suggest that we had a choice. When we stated we would pay her upon receipt we got threatening email from her 3 days prior to the wedding indicating if we do not pay she will return our 50% deposit, and we can find a cake elsewhere. No bride wants to have to receive an email like that 3 days before their wedding, when your stress and anxiety levels are already high for a great day. We didn't have this issue with any other vendor. I would never refer her to anyone else for their special ocassion cake needs. Difficult to work with, and quite honestly not that nice. P.S. We paid her immediately, sent her an email about our disappointments in this process, and she never responded.
---
Absolutely amazing! Highly recommended!
Reviewed on

1/27/2016
Very professional, creative and sweet! I highly recommended them. I had a very small surprise wedding and didn't want an ordinary wedding cake. The cake they made was anything but ordinary. Vanilla cake with chantilly cream, roasted pineapple and toasted coconut all covered... Read More in a chocolate ganache and topped with realistic sugar orchid flowers. This cake was not only beautiful but really delicious and unique! I'm not big on sweets yet I find myself thinking "if I only had another slice!" I plan on ordering a small replica for our anniversary every year!
---
Beautiful AND Delicious!
Reviewed on

4/30/2014
Our wedding cake was created by Beth at Sweet Sisters and I could not be happier with the result. We had a 3-tier white and gold cake with a large amount of intricate white sugar flowers on it - basically, it looked perfect. Not to mention, it was delicious! We chose two... Read More flavors: vanilla cake with raspberry mousse (the fruit was incredibly fresh) and chocolate cake with Chantilly cream. Both were amazing and I can't wait to eat the cake we froze for our anniversary!
---
Amazing
Reviewed on

11/22/2013
Christine S
Beth is absolutely fantastic!! She went above and beyond in make the cakes for our engagement party, bridal shower and wedding day. She is especially talented in making sugar flowers. They look real and are truly amazing. She event went above and beyond - when the monogram... Read More for the top of my cake broke a week before the wedding she came through and made one for the top out of sugar. She really did a great job!!
---
Best cake ever!!!
Reviewed on

6/10/2013
Sara H
I had Beth and her team create my wedding cake and can I just say how amazing the cake was!! Beth and her team score the double whammy - being able to bake a cake that is soo delicious and yummy AND create the most beautiful designs that a part of you won't want to even cut the... Read More cake!! Absolutely the best cake vendor I found by far. What I most liked: - Beth lets you choose your design and brainstorms some ideas with you. You don't have to choose from a catalogue of designs. I loved how we were able to create a cake that was unique to us. - The flavor offerings are exquisite. We are not talking your average vanilla and choco with butter cream. Beth let us try her flavors and she has vanilla, chocolate, pistachio, lemon, carrot, banana, spice cake...and then her fillings are even more delectable -- chantilly, various fruit mousses, chocolate mousse. Absolutely incredible. Her ingredients are so fresh and of high quality, you can taste the difference. I thought I was going to be taking a lot of cake home with me since rumor has it guests don't eat much cake. Well, I only had the smallest top tier left, which ended up only feeding a handful of us the next day!! - The designs Beth can make are stunning. Your cake will look like a piece of art. The detail and intricacy of some of her designs are so beautiful. Everyone loved the cake!! Thank you Beth!!
---
AMAZING
Reviewed on

9/23/2012
Ali W
We always use Sweet Sisters for desserts. My wedding cake did not disappoint. Their cakes are always delicious. We had a dotted swiss cake and used fresh flowers that matched our centerpieces. It came out GREAT! Would definitely recommend.
---
Absolutely stunning and perfect.
Reviewed on

6/17/2012
Karen H
Beth is a perfectionist - she listened to what we wanted and created two fabulous cakes for our wedding. We could not have been happier and neither could our guests who are still talking about them. I can't recommend Sweet Sisters Cakes highly enough - and I can't stop looking... Read More at the photos of our wedding cake - so, so beautiful and PERFECT!!!!
---
Beautiful Cake
Reviewed on

11/09/2011
Jennifer H
Our cake from Sweet Sisters was absolutely beautiful, as well as delicious! Beth was so nice and easy to work with, and every last detail of the cake was exactly what I wanted. It looked so perfect, one of the flower girls asked me if it was a real cake! Also, doing the... Read More taste-testing at Sweet Sisters was probably my favorite part of the whole planning process! I would definitely recommend them.
---
Absolutely wonderful!
Reviewed on

10/16/2011
Alyn Y
We got our wedding caked (for about 110 people) from Sweet Sisters (Wedding 9/23/2011). Beth Karam-Putt is a godess with her cakes. She is so creative and values what's really important in a cake: it has to TASTE GOOD! Well our cake was stunningly beautiful and delicious as... Read More well. I coulnd't have asked for more. Beth was very responsive and took care of all the detiails toward the end, so we didn't need to worry. Beatifully done, Beth!
---