Home

That's My Dress Bridal & Prom
Details
Bridesmaid Dresses, Flower Girl Dresses, Mother of the Bride Dresses, Wedding Dresses, Dresses, Alterations, Bridal Stylists, Custom Designs, Online Ordering, Plus Size Available, Private Appointments Available, Rentals, Fashion Services, Fashion
Contact Info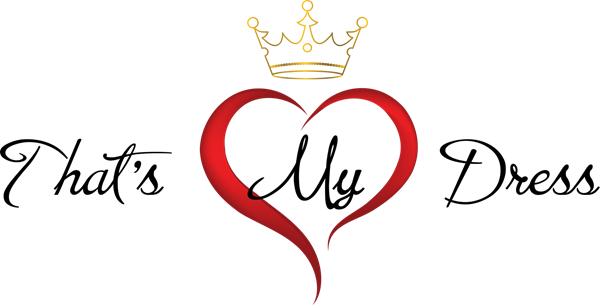 Reviewed on

4/10/2017
Jackie C
My experience with this shop has been a nightmare! The day I found my dress, which was in June, was great. I was treated so nicely and the ladies there made me feel important. After putting a deposit down on my dress, I was told it would be ready between 4-6 mos and they would... Read More call me when it comes in. Come January, seven mos later, no call. I call the store and nobody I talked to had an answer for where my dress was or when it would be there. One of the few times I called, a lady told me that they were really busy with other clients in the store so they had to call me back. Which made me feel like since they already had my sale, I'm no longer important. After days of calling them and not getting a phone call in return with answers, I go in the store. I asked a lady that worked there where my dress was and by what they told me when I put the deposit down I should have had it already. She tells me it won't be there until the beginning of APRIL! (Ten mos after purchasing the dress!) It's April. I go in the store, nope. Still not there! I was questioned if there was a reason why I wanted my dress 6 mos before the wedding! I was told the manufacturer looks at the wedding date and the arrival of the dress is based on that. After getting avoided, lied to and getting fed with all these absurd excuses I just want a refund. They refused to give me my money back and the owner told me she would call the manufacturer and call me on Monday to let me know the status. It's Monday and it's 11 pm. GO SOMEWHERE ELSE!!!!!!!! I wish I had!
---
Reviewed on

3/04/2017
A C
We used That's My Dress for our bridesmaids' dresses. The bridesmaids could pick any dress but they all had to be the same and in the color I picked. The staff made us feel at home and let us all have a fun day pulling dresses and trying on the different dresses. We even had 2... Read More little ones and they didn't mind at all. It was a little tough since they do not have different sizes in all the different dresses so not everyone was able to try on the dress we picked and had to order based off of measurements. It turned out fine and all the girls looked great in their dresses. I would recommend going with plenty of time for the dresses to come in. We went in May and the dresses arrived the beginning of August. The girls had 2-3 weeks to get alterations and they all at least needed to be hemmed. With busy schedules, I just felt that my bridesmaids were rushed to get their alterations done in time.
---
Reviewed on

9/23/2016
C P
I had the greatest experience ever at That's My Dress. Valarie was very sweet and helpful,and I even got to speak with the designer of my dress (David Tutera) himself it was so breathtaking . I was feeling very helpless until I came across this bridal shop because I found and... Read More fell in love with a dress online that was a part of the David Tutera collection and NOBODY had it yet and it would be well over 6months before they could even get this style in their shop. So i tried to forget about it and I went to every bridal shop in my area, they all tried to get me in a dress similar to this one particular dress that I wanted but none of them seem to be the right dress for me. So I decide to start back looking for the dress I wanted at first. This time I called other bridal shops far off and thats when I came across That's My Dress which was only 2 hours away. I must say if it wasn't for Valarie and the connections she has I wouldnt be happy on this day. Im very blessed and grateful to have found my NEELA lol its so gorgeous and im in love with it. I would like to send my special thanks to Valarie for all her help and David Tutera for designing this beautiful dress. Thank you so much!
---
Reviewed on

2/10/2016
Dani G
I made an appointment about a week before I went in, extremely excited to be able to try on some beautiful dresses. I'm not exactly a size 10 so my selection was extremely limited. Ontop of that it was as if my family and I were the only ones picking out dresses for me- which is... Read More complete chaos since I came with 5 other women. We had to share an area with another bride and her family- which didn't exactly work out. My consultant was very sweet, but wasn't able to give me 100% of her attention. I was ready to go and left feeling pretty down and overwhelmed. I understand how businesses have their busy times, but this was supposed to be a special day for me, my family and my soon to be in laws. Hence the reason I made an appointment. Maybe they should cut back on how many appointments they book at once. I think if my family had a place to sit and relax, the appointment would have been better controlled and I wouldn't have felt overwhelmed. Also, if there was more dresses in more sizes for us girls who have a little bit more up top. Thankfully I did have a plan B and booked an appointment at another shop where I found my dream dress, so the day did end great!
---
Reviewed on

11/29/2015
Val and her girls are so amazing!!! They were so personable, fun, and friendly! They listen to your style and what you're thinking and help you so much! They even picked out the dress I said yes too! I've been to other bridal stores and this was my best experience. They truly... Read More make it about you and help you for your special day! Val and her girls really have the experience you're wanting whether it's you're first time trying or dresses or your fifth time. The truly are the best!
---
Absolutely Fabulous
Reviewed on

10/30/2015
From the moment I walked in to even weeks after my wedding I have felt important to the store and I could say I feel like family. From Brittany helping me try on at least 10 dresses even though the first dress was the one to Val finding a seamstress to fix my father-in-laws... Read More pants the day before the wedding. These ladies truly care about the BRIDE! I found my dress in March and by August I had lost 5 dress sizes. Brittany could see the panic in my face but made me feel at ease with her kind voice and words. Vicky, the seamstress was phenomenal. I don't know how she did it, but she basically made me a "new dress". And then when I lost another 3 dress sizes in two weeks she just fixed it again. I felt so bad, but she was so incredibly patient with me. I mean good for me for losing weight and trying to be healthy, but I know taking in a dress that much can't be easy. But, I tell you the dress was the talk of the wedding. Yes our wedding was beautiful due to all the vendors, but I looked so incredible in that dress that all eyes were on me. I am so lucky to have found That's My Dress, and I will tell you those are literally the words that came out of my mouth when I finally picked it. Please come see these ladies, you will not be disappointed. It has been 3 weeks since my wedding and I still get big ole smiles and hugs when I drop by just to say HI!
---
Bridal Gown
Reviewed on

10/28/2015
Tracie K
I would definitely recommend this place to any bride the customer service is spectacular and I found my dream dress here!!! Their shop was so nice and they all welcomed me and my family and were so nice to us.
---