Home

The Barn At Gibbet Hill
About this Vendor
Natural elegance in a historic setting
The Barn at Gibbet Hill is a stylishly renovated and restored turn-of-the-century barn that overlooks rolling hills of conservation land that are home to our very own farm.
Amenities + Details
Amenities
Handicap Accessible

Liability Insurance

Indoor

Reception Area
For more details about amenities, please message the Venue.
Bar + Drinks, Cakes + Desserts, Food + Catering, Planning, Service Staff
Contact Info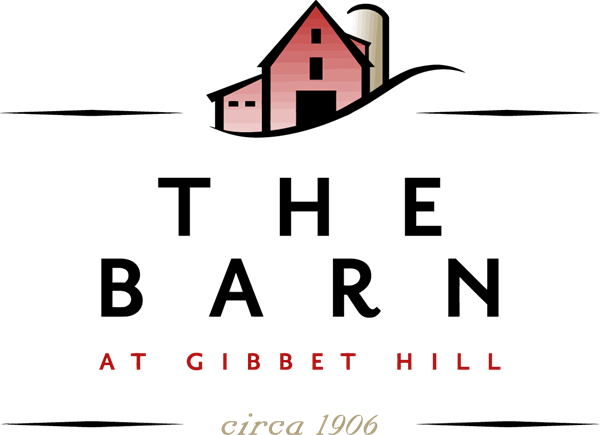 61 Lowell Road, Groton, MA
Absolutely Amazing
Reviewed on

12/10/2013
Stacey D
Everything about Gibbet Hill is perfect. The food is amazing, the barn is stunning and Sara did such an amazing job making our night special,
---
Best Wedding Possible
Reviewed on

11/14/2013
Chris G
Gibbet Hill was an ideal venue for my wife and I's wedding. Beautiful landscape, delicious food and amazing service. Sara Z. and the people at Gibbet Hill are true professionals and made our wedding absolutely perfect.
---
AMAZING WEDDING!!!
Reviewed on

9/28/2013
Meaghan O
We could not have picked a better venue! Sarah was absolutely amazing. The staff at the Barn were incredible attentive, but invisible at the same time. We are still hearing compliments from our guests about the food, service and ambiance. All the girls in my family and now extended family have decided to use the Gibbet Hill for their venue as well. We can't say enough good things about this venue!!!
---
Absolutely perfect!
Reviewed on

10/23/2014
Allison C
Gibbet Hill is flawless. I am a worrier, and truly could think of nothing to be concerned about leading up to my wedding--the team at the Barn is incredible and I feel confident that they could handle any mishap with professionalism and grace. From the understated but thoughtful service to the detail-oriented planning sessions to the absolutely gorgeous venue (inside and out!), Gibbet Hill was sensational and I would change nothing about my experience there.
---
Perfect Wedding Location
Reviewed on

8/16/2014
Lauren B
The Barn at Gibbet HIll is an amazing, amazing wedding venue. The people that work there and assist along the way in the planning and on the wedding day are superb. They worked closely with us and made sure everything went perfectly. Additionally, our guests would not stop complimenting us on the food. It was simply delicious. We could not have asked more from the folks at Gibbet Hill. We would absolutely recommend this venue to anyone who wants to have an amazing wedding. The sites, the coordination, the professionalism, the food, and the fun - it was all perfect. Thanks to everyone there! Lauren and Greg
---
Gorgeous location and wonderful service
Reviewed on

7/25/2014
Elyse T
Gibbet Hill is an incredibly beautiful space, and the staff do an amazing job ensuring that everything is perfect for your wedding day. Deirdre worked with my somewhat frustrating-to-work-with family to ease all of our concerns and make sure every little detail we had planned was executed perfectly (they did a phenomenal job integrating my decorations with their space). My guests could not get over the view and the food (all fresh and local), and I am still just so pleased with how everything looked.
---
Amazing Venue!
Reviewed on

7/15/2014
molly c
What an amazing venue! We couldn't have picked a better place for our wedding reception than the Barn at Gibbet Hill. They made the planning process incredibly easy and our wedding day worry-free and seamless. The venue is gorgeous and the food and service are superb. Guests raved about the ambiance and the food. It was also incredibly valuable to work with a vendor that provides everything - from the food, drinks, tables, chairs, etc, including a wedding planner that will be at the reception to help coordinate all of the day-of details. This made the planning process incredibly easy and also allowed us to enjoy our big day without having to worry about all of the details. We highly recommend the Barn at Gibbet Hill!
---
Cheers to Love & Happiness at Gibbet!
Reviewed on

9/14/2013
Rachel M
I had the pleasure to work with Deirdre as my coordinator and could not have been happier! She is simply amazing, so organized and had every last detail planned to perfection! Gibbet was very accommodating to all our small design details and we even had the chance to speak directly with the Chef to perfect our special meal. Initially, the food is what sold at Gibbet since they have an amazing restaurant directly next door. However, it all turned out to be the complete package. We had our ceremony on the top of the hill and it was stunning! I wish I could re-live this day over and over and a huge part of the success is owed to Gibbet for making it a truly wonderful day. All of our guests were amazed at how beautiful the barn was and the picture perfect landscape was the best part.
---
Beautiful Rustic Venue!
Reviewed on

9/05/2013
Stephanie N
I loved Gibbet Hill from the first time I ate at the Grill and the Barn at Gibbet Hill for my wedding did not disappoint. There are amazing places to take pictures inside and out and Deirdre (the wedding coordinator) was excellent! She is very organized, pleasant and flexible! Everyone loved the venue!
---
The Perfect Wedding Venue
Reviewed on

8/11/2013
Alyson C
I cannot say enough good things about Gibbet Hill. My husband and I had two requirements when we were looking for a wedding venue - good food and a rustic, country setting. Gibbet Hill delivered both and then some. The setting of the venue is stunning. Cows and geese roam the valley and the barns create a gorgeous backdrop. The food is spectacular, as well. I had many guests approach me after the wedding to tell me they regretted not ordering the beef dish we had selected because they were worried it would be unappealing, as often found when chefs are catering to 100+ people in a short time. Many of the guests had tried steaks their friends had ordered and realized they didn't have to worry about poorly prepared food at Gibbet Hill. My husband and I agreed that the food at the wedding itself was even better than the food at the tasting. We worked with Carolyn throughout the planing process and she was extremely helpful and accommodating with last minute changes. The wedding day itself was so smooth and effortless (on my part) that it definitely felt that the months of planning were worth it. While I can take credit for certain pieces of the wedding turning out as planned, Gibbet Hill and Carolyn definitely made it the perfect day.
---
Awful experience
Reviewed on

8/09/2013
Andrea S
I would not recommend this venue to anyone. I had a horrible experience since my first phone call. The three different people I talked to all were rude and snobby. They did not give me any information and I had to ask all the questions. They were not accommodating to someone who works during the week and wanted to make an appointment on the weekend. Great venue inside and out but they really need to get their act together on the service.
---
Top Notch, The Best
Reviewed on

8/06/2013
Amanda D
I cannot say enough good things about Gibbet Hill and the staff that worked my wedding this past January. Diedre and her team did a brilliant job making sure that every detail was taken care of and that our wedding day was the smoothest, most perfect party we had ever thrown. The venue is gorgeous, the food is outstanding (we got sooooo many compliments on the food for real) and every request was handled. We asked for specific placement of cardboard cutouts in the bathroom and Diedre was like "Yeah, man let's do it!". She's a pro with a great attitude and the Gibbet Hill team joined in the fun. Everyone was happy and attentive, giving us nothing to worry about on our big day. There are so many other little things that they did that I could go on all day but suffice to say that this venue was a fantastic choice for a rustic, New England wedding that kicks it a little upscale. It was a dreamy, well planned experience.
---
The best venue ever!!!!
Reviewed on

6/26/2013
Jessica L
What a wedding I had! Everyone says it's the best day of your life, but it's so true! Not only was it the best day, but it was the best party ever! From the delicious farm to table food to the beautiful setting to the great services we got, everything was perfect! The wedding was trully stellar and went off without a glitch. Carolyn Hilton was a strict time keeper, but so glad she was, because I didn't have to be! The venue is truly full service, from food, to table and chairs to plates and silverware. Anything they didn't have we could bring in, but it made it so simple to know that we didn't have to use an extensive list of vendors to bring the event together. I highly recommend The Barn at Gibbet Hill and wish I could do my wedding all over again!!
---
Couldn't have asked for more!!!
Reviewed on

3/26/2013
Mckenzie
Our experience with Gibbet Hill and its wonderful staff is one we won't be forgetting anytime soon. After searching high and low for the perfect wedding venue, with one visit to Gibbet I was completely hooked. Everything about the barn is just stunning. My experience with our wedding coordinator Deirdre couldn't have been better. She is a true professional, answering every one of my countless emails promptly and accommodating our every whim! On the day of our wedding, everything went better than we could've imagined. Our friends and family have not stopped talking about how gorgeous everything was, how amazing our signature cocktail was, how delicious the food was, how attentive, polite, and fantastic the staff were--just overall a wonderful experience for our guests. All of the minute details were taken care of with ease and we didn't have to worry about a thing all night! Trust me, your money is WELL spent with the Barn at Gibbet Hill. We wouldn't have changed a thing!!!
---
Gibbet Hill
Reviewed on

2/10/2013
Adrienne C
Sara at Gibbet Hill made our wedding day the best it possibly could have been. We had a 21 month long engagement and she had the patience and kindness to email back and forth with us and answer all of our many questions. The staff at Gibbet Hill knows how to work weddings! All of our guests raved about the food and the service there. Even the smallest details they didn't forget. They came out at midnight with a Shirley Temple toast for the kids!
---
Great venue for ceremony & reception!!
Reviewed on

1/07/2013
Jackie C
The Barn at Gibbet Hill is a perfect place for an indoor or outdoor ceremony & reception! The staff was so helpful in planning all our details and was great on the day. The food, scenery and decor are perfect for anyone wanting to plan an elegant barn wedding!
---
You Will Not Be Disappointed!
Reviewed on

10/23/2012
Julie S
The Barn at Gibbet Hill is a STUNNING venue. One that will not be forgotten by your guests and you! The food is not your typical "wedding food" and their attention to detail is impeccable. I can't say enough good things about the site and the staff. We felt in good hands from start to finish with Sara Zambuto. The Barn is worth the cost - you will not be disappointed!
---
Stunning venue and amazing people!
Reviewed on

10/18/2012
Wedding I
Everyone was so professional and made our day incredible. They did all of the setting up and made sure everything was running smoothly. Our wedding day went perfectly and was absolutely beautiful!
---
Amazing!!!
Reviewed on

9/22/2012
Dorrie F
Gibbet hill was such a great place to have my wedding! The rustic but elegant charm was exactly what I was looking for in a venue. Deidre was my coordinator and she was fantastic...she made all my ideas come to life even better than I could have imagined! The food was great and everyone had a wonderful time!
---
Simply the Best!
Reviewed on

8/10/2012
Natalie P
We recently had our wedding reception at The Barn At Gibbet Hill. We can honestly say it was PERFECT! The staff at the barn are extremely helpful while planning! They help you think of all the small things you easily can forget. Sara is a pleasure to work with! I loved the package and what comes included such as table linens,chairs, the cake, and the menu is FANTASTIC! The day of the wedding was magical- no stress and the staff is very professional. All our guest kept commenting on the food, the scenery, the friendly staff, and most of all how much fun they had being at the Barn. The Barn At Gibbet Hill is truly a magical place! If you are considering a barn type wedding look no more, this place will be your dream come true!
---
Unique and breathtaking setting!
Reviewed on

7/08/2012
Caitlin D
The Barn at Gibbet Hill is the perfect location for a reception! The grounds are absolutely breathtaking and the barn itself is such a unique, lavish, and warm setting. Our wedding coordinator, Sara, was phenomenal. She was so responsive, professional and helpful throughout the entire planning process. I had no doubt that everything would be executed flawlessly – which it was! The food, wine, cocktails, hors d'oeuvres were all scrumptious! We are so grateful to Gibbet Hill for creating such a magical setting for our reception.
---
Fantastic, Unique Wedding Venue
Reviewed on

7/08/2012
Melissa M
We had our wedding ceremony and reception at the Barn at Gibbet Hill in May 2012. When we were looking for a venue for our wedding, we were looking for a location that was unique, somewhat non-traditional, and where we could hold both our ceremony and our reception. Within taking our first steps into the Barn, before meeting with a wedding coordinator, we knew this was our venue! The barn and the grounds are absolutely breathtaking! The entire planning process was flawless. Our event coordinator – Sara - was responsive throughout the entire process. Sara was an absolute joy to work and thanks to her, our wedding day couldn't have been more perfect. So many of our guests complimented us on the fantastic venue, and are still raving about the food and wine selections that were offered. The event space was perfect, especially because it was a gorgeous spring day, and our guests were able to enjoy the huge, open deck during cocktail hour and after dinner. We heard from so many guests what a fantastic time they had at our wedding, and part of this credit has to go to the Barn at Gibbet Hill for creating such a fantastic atmosphere for us to celebrate our marriage with our families and friends. Thank you to Sara and the event staff at the Barn at Gibbet Hill for making our wedding day so fantastic!
---
WONDERFUL
Reviewed on

6/18/2012
Allyson B
We could not have asked for a better reception venue. Deirdre was wonderful to work with and she made sure we thought of everything for our big day. Our guests have been raving about everything from the gorgeous views to the food! We loved it so much we want to go back just to throw another party there!
---
A Spectacular Venue
Reviewed on

6/04/2012
barbara c
Gibbet Hill was exactly what my daughter was looking for; a "rustic", unique renovated barn space with soaring post and beam designs, wrought iron chandeliers and a huge covered deck overlooking a huge lawn with cows on the hills beyond. From our first meeting, our coordinator Sara Z made us feel that we were in good hands. She was thorough, took in my daughter's vision for her wedding, and delivered a well run event. Our first major planning meeting lasted 3 hours, covering every aspect of the ceremony, reception, decorations, etc. I must have sent her over 30 emails over a 12 month period and she was extremely responsive. I knew when I arrived on the big day and saw Sara at the door that I would not be spending the night running around asking about details. We delivered boxes of decorations to the wedding - everything was perfectly placed as we requested it, and then returned to us at the end of the night. The outside ceremony had to be moved inside because of the weather, and it was set up beautifully. After the ceremony the guests went out onto the now enclosed (roomy & warm) deck to enjoy cocktails while the fully set tables were whisked out from behind screens in the back of the room! The food was absolutely delicious (as well as HOT and on schedule). Everyone commented on the beauty of the venue. I would recommend them wholeheartedly.
---
inattentive & inflexible
Reviewed on

5/26/2012
Y S
I agree. I am having my wedding at the Barn at Gibbet Hill, and Carolyn Hilton is difficult to work with. I generally feel like I am bothering her.
---
Send Message