Home

The Cake Boutique
Details
Cake Accessories, Cake Tastings, Cakes + Desserts
Contact Info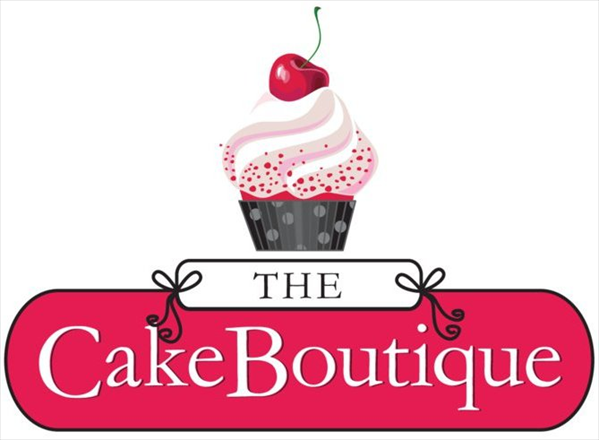 Reviewed on

4/12/2016
Mary Beth B
The cake was delicious and absolutely beautiful! It was a 4 tier cake with all over swiss dots and our flowers cascading down one side. It was chocolate cake with peanut butter icing inside. I've been eating left overs for the past three days. Sarah is the best and very easy and... Read More fun to work with!
---
Simply Perfect!
Reviewed on

9/18/2015
Michelle K
Sarah, the owner, truly outdid herself with our wedding cake. We had so many compliments and the head chef at our venue said it was the most beautiful cake he has seen in 25 years of working weddings. She had great suggestions and I have honestly never seen a more beautiful... Read More wedding cake- it truly was the wedding cake of my dreams! Our guests are still commenting on how delicious it was!
---
CRAZY FOR THIS CAKE
Reviewed on

6/22/2015
Lauren W
Sarah at The Cake Boutique was fabulous and we couldn't be happier! We set up a tasting where we were allowed to sample 3 flavors of cake/icing of our choosing. Once we had tried the snickerdoodle cake with buttercream icing there was no turning back- we had found our wedding... Read More cake flavor, unfortunately we liked too many flavors, so we ended up getting cupcakes so we could get multiple flavors! They were all too delicious- guests left nothing to bring home. Sarah took the picture of my dream wedding cake and made it reality! She also helped me plan a surprise groom's cake for my husband. I gave her my vision with no solid pictures/ideas in mind and she made a cake better than I could've ever imagined!! I can't wait for another excuse to get a cake from Sarah!
---
Best cake ever!
Reviewed on

4/29/2015
Emily Z
Sarah, the owner of the Cake Boutique, was so much fun to work with! We had a tasting/consultation with another cake baker, and we left feeling extremely confused. Sitting down with Sarah and tasting her delicious cake flavors was an easy and enjoyable experience! She listened... Read More to our ideas and answered every question. We decided to go with alternating tiers of carrot cake and snickerdoodle. All of our guests commented on how good the cake was. Confession: my new husband and I couldn't stop ourselves from eating the entire anniversary tier within the first week of marriage!
---
Highly Recommend!!
Reviewed on

11/17/2014
Kelly S
Delicious! We had gone to several cake tasting and were not impressed by the people or the cakes. We finally found The Cake Boutique and fell in love! You would not think much of it, since the bakery is in a tiny little shed, but the cakes were unbelievably delicious! We came to... Read More the tasting with a picture of what we wanted our wedding cake to look like and it was spot on! The price for such an amazing cake was so incredibly reasonable. We are now trying to think of an occasion to have another cake made! I would definitely recommend The Cake Boutique to anyone!
---
5 Tier Wedding Cake
Reviewed on

11/03/2014
Jessica Z
I had such a pleasant experience with the Cake Boutique, starting from the cake tastings to the very end when I walked into the ballroom and saw my beautiful 5 tier cake. We couldn't decide on which flavor we liked more so we ended up choosing pumpkin and lemon/raspberry for... Read More every other tier. The buttercream frosting was done so perfectly, that it looked just like fondant icing. I had so many compliments on how delicious the cake was, I would recommend the Cake Boutique to anyone! And the price is definitely worth it!
---
Amazing work
Reviewed on

8/14/2014
kristen m
I used the Cake Boutique last fall for my wedding and the work was wonderful. The cake was one of my favorite parts of my wedding just because it was so beautiful.
---
Heather Cole Bowers
Reviewed on

5/14/2013
Heather C
Amazing cake, flavor, design, and unique. Sara was amazing with her creativity and skill. I could not have asked for a better overall package - from cost to taste. She made it personal - a new friend made our cake. Can't wait to have another reason to order more cakes!!
---
Beautiful Cake
Reviewed on

10/28/2012
Hillary N
We chose The Cake Boutique because of the reasonable price. Cake was not our main priority at our wedding, but we did want it to be pretty. I found MANY pictures of what I thought I liked and Sarah was able to bring together that vision and create a BEAUTY! The cake was a little... Read More dry, but like I said, it wasn't our main priority. This is a newer business and I see it going far! Looking forward to trying our anniversary tier in a year...it is a different flavor then what I tried at the wedding and have heard that it was moister....can't wait to try it! :)
---
Right Out of My Imagination!
Reviewed on

10/06/2011
Pamela C
First off, I made a great friend when I was referred to Sarah from the Cake Boutique! She is simply a pearl! We talked with her and picked out flavors of which she made me a dozen cupcakes as a "sample". The cupcake "sample" was SO good that my husband, daughter, and I went back... Read More and ordered another dozen before the wedding came! That dozen was just as delicious as the first! The cake was PERFECT! I told her what I wanted, she drew it up, and then she made it come to life! I got compliments from almost everyone about how good the cake was and I only had a small portion left when my cake was more than double what I needed! =) That made me so happy! The ONLY BAKER in Winchester who not only agreed to attempt a "topsy turvy" cake, but she also executed it brilliantly! And also, threw in a few dozen cookies for the price! She is PHENOMENAL and I recommend The Cake Boutique highly! I have already ordered my daughter's birthday cake from her for next month!!!!!!
---
the most spectacular cake
Reviewed on

8/23/2011
Sara S
Not only was our cake drop dead gorgeous, it was also the best tasting cake our guests and us have EVER had! I'm usually not a cake eater, I really hate cake. But I could not get enough! We had a cappuccino cake, a chocolate and peanut butter cake and a pineapple/coconut cake.... Read More The layers of different cake. Our guests just loved it! They devoured it! And plus everyone commented on how beautiful it looked! The Cake Boutique in winchester was cheap, friendly, flexible and delicious!
---