Home

The Diamond Room
Details
Engagement Rings, Appraisals, Jewelry Cleaning, Wedding Rings, Rings
Contact Info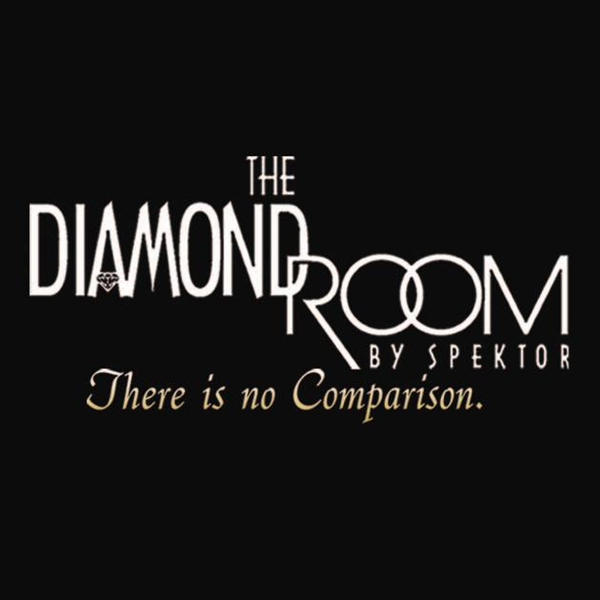 Reviewed on

9/19/2017
Carrie S
Love the way my engagement ring turned out! They used my Mother-in-Law's diamond and a band style and created a one-of-a-kind ring. So beautiful!
---
Professional and Perfect
Reviewed on

9/27/2014
Gina G
My husband and I are so incredibly pleased with our rings. My engagement ring is amazing and they custom created my wedding band to go with it...so PERFECT! My husband's platinum and white gold band was exactly what he was looking for, he especially loves the diamonds in it.... Read More The staff were so educated and helpful; they really helped us understand what we were choosing and why other jewelry stores have such a HUGE markup. We were so impressed with the quality of the diamonds and the knowledge of the staff. We were recommended to The Diamond Room by friends and we have in turn recommended them to our single friends. They are the absolute BEST in the Sioux Falls area! They even custom designed my baby sister's ring (who lives all the way in California!). There really is no comparison.
---
beautiful work
Reviewed on

7/14/2014
Jennifer
My mother-in-law gave us her mother's and her aunt's rings to use as raw materials in designing my engagement ring. Dave and the staff at The Diamond Room did an excellent job in helping us design exactly what we wanted! My husband's wedding band is gorgeous as well. They have a... Read More great selection, offer competitive prices, and great customer service. We're very happy customers!
---
Very helpful!
Reviewed on

10/31/2013
Emily H
I bought my husbands wedding band at The Diamond Room and the staff were very helpful and knowledgeable! I ended up accidentally ordering the wrong size wedding ring and they managed to get the ring the correct size and back in my possession with plenty of time to spare before... Read More the wedding!
---
Dave's the man
Reviewed on

2/04/2013
JOSHUA G
Dave is the best jeweler in the area! I highly recommend The Diamond Room for any pieces, especially one-of-a-kind!
---
LOVE THE RING!!
Reviewed on

8/30/2012
Ashley D
Love my ring. Great knowledgable service!!!
---
Great service!
Reviewed on

8/05/2012
Sara B
My husband and I both got our rings from here. They were very professional and had a great selection to choose from. Very unique rings!
---
B-E-A-U-T-I-F-U-L!
Reviewed on

7/08/2012
Meegan V
My fiance and I both got our rings made at the diamond room! The staff especially Dave are amazing and really helped us select perfect rings. We moved out to the East Coast before my ring was done and they made sure to correspond with us as they were making the wedding band and... Read More sent pictures for us to see the ring before it was made! They really went above and beyond to see that we were satisfied!!! They truly are the place to go for DIAMONDS!!! :)
---
Perfect ring
Reviewed on

7/01/2012
Kayse L
I had an engagement ring idea in mind and just couldn't find what I was looking for in our price range anywhere until we looked at the Diamond Room. It is a comfortable environment and the workers truly want to help you find a piece of jewelry that is meaningful, is you, and is... Read More within your budget.
---
Best selection
Reviewed on

6/28/2012
Sara B
The staff is wonderful and you truely feel like you are getting the best of the best!
---
Gorgeous ring
Reviewed on

6/12/2012
Lauren F
My husband and the Diamond Room were able to recreate my favorite designer's ring style. I loved it, the service for him was great, and they gave him a good deal.
---
Bride
Reviewed on

5/08/2012
jody s
AWESOME!!!! I would recommend and would buy all of my jewelry from this store!! Staff was wonderful.
---