Home

The Enchanted Barn
Book Your Wedding with The Enchanted Barn
---
A BARN IN HILLSDALE, WI
About Us
The Enchanted Barn is a special events venue located in Hillsdale, Wisconsin. As the name suggests, this wedding spot has a mixture of rustic and elegant features that create an enchanting ambience. It is located on a 160-acre plot of land that makes it feel quiet and isolated, though it is just minutes away from the heart of Hillsdale. The grounds make the most of the natural beauty of the region, highlighting towering trees and lush green hills. The Enchanted Barn has multiple event spaces and can accommodate small or medium sized ceremonies or receptions.
The Hayloft. The Hayloft is the most popular reception spot at this venue. It is located on the second story of the barn and is constructed of wooden timbers recovered from a barn built in the 1800s. It offers views of the surrounding countryside as well as a view of the lower level of the barn. This space can accommodate up to 220 guests.
The Milking Parlor. The Milking Parlor is located on the ground floor of the barn. The space measures 58 feet by 34 feet and it has a functional fireplace where guests can gather for drinks. It can accommodate up to 80 guests on its own or it can be used in conjunction with the Hayloft to increase the total guest capacity to 300.
The South Patio. The South Patio is an outdoor ceremony site that can accommodate up to 300 guests. It is on the south side of the barn and affords views of the rolling hillside that is home to a herd of horses. Couples can choose to have the barn as the backdrop for their ceremony or use a bridal arch and have the natural greenery behind them.
The Hilltop. The Hilltop is another outdoor ceremony site. It is a flat clearing located on the top of a hill. This raised perspective gives guests a 360-degree unobstructed view of the barn and the surrounding acres. It can accommodate up to 300 guests.
What You Should Know
The Enchanted Barn has its own catering team, led by two highly experienced head chefs. Couples have the opportunity to speak directly with these chefs to create a customized menu that suits the style of their event. This catering team also creates customized wedding cakes. Couples can choose how many layers they want their cake to have, as well as what flavors they want and how they want it decorated. This catering service comes with a complimentary menu and cake tasting prior to the event.
This venue offers a variety of wedding packages to suit nearly any budget. They have all inclusive packages that cover everything necessary for a reception and ceremony and they also have do it yourself packages where couples can provide their own decorations. The Enchanted Barn also offers elopement packages for those who want to get married quickly and only want to have a handful of guests.
Extra Perks
The Enchanted Barn is a beautiful wedding venue and it offers guests a number of unique extra perks.
Access to hiking trails
Built-in sound system
HD television for slide shows
Votive candles and candle holders
Outdoor torches for romantic lighting
From the Vendor
The Enchanted Barn is an all seasons venue
The Enchanted Barn is nestled in the rolling hills of Hillsdale, WI. For nearly fifteen years we have perfected the art of hosting simple, romantic, and intimate wedding celebrations. With a full service staff onsite The Enchanted Barn works with each couple to create your ideal wedding day. We are proud to offer four custom wedding experiences that fit the needs of our various couples: Winter Sizzle, Garden Party, Formal Linen and Elope with Us. Unique to most barn venues, The Enchanted Barn is an all seasons venue and accommodates weddings twelve months out of the year. We are honored to be the recipient of Wisconsin Bride Magazines, "Best Of" award for six consecutive years in a row.
Amenities + Details
Amenities
Bridal Suite

Handicap Accessible

On-Site Accommodations

Indoor

Outdoor - Covered

Outdoor - Not Covered

Reception Area

Wireless Internet
For more details about amenities, please message the Venue.
Farm + Ranch, Barn, Historic Venue, Loft, Tented
Bar + Drinks, Cakes + Desserts, Destination Wedding Packages, Destination Weddings, Food + Catering, Planning, Rentals + Equipment, Service Staff, Shuttle Service, Transportation
Reviewed on

9/14/2015
Rachel M
This place is amazing and the staff are hard working people that have their system down to every last detail. There is a lot going on behind the scenes that you don't even realize they do and they do it efficiently and make it look easy. The venue is absolutely gorgeous and well... Read More kept and set up from ceremony to dinner to dance is fast and well done. Every part of our wedding looked beautiful. People came up to us and told us this was the best wedding they had been too and it was the wedding of the decade! Our guests said all the staff was extremely kind and helpful and we are so happy that we choose The Enchanted Barn for the best day of our lives! We have fabulous memories of that day and the venue made it magical and perfect for us. We thank them for everything they did and couldn't have picked a better venue, cheers!
---
Reviewed on

6/16/2015
Chloe L
Lorin, Shannon, Cassie and the rest of The Enchanted Barn team were truly amazing for our wedding and reception this past May! We couldn't have been happier with how seamlessly our day went and the complete beauty of the venue...everything was down right breathtaking. We got... Read More more compliments on the venue, the staff, the ceremony, the music, the food, and anything else you can imagine than we knew what to do with! Thank you, thank you, thank you for making our special day more magical than could have even dreamed!
---
Best Venue Ever!
Reviewed on

10/22/2013
Grace D
I had a fall wedding, October 5, at the Enchanted Barn. Besides the rain, there was nothing that I would change; however, the rain didn't really affect anything in the seamless day. I can't begin to say enough about how helpful the staff was. They were willing to coordinate so... Read More that the girls and I could get our hair and make-up done early at the barn since the suite was not ready due to guests staying the night before. When the suite was ready they were helpful to get us adjusted up there. All of the vendors that the barn recommended were amazing, from the florist to the D.J! If you are looking for a rustic wedding with a casual feel, the barn is the perfect place for you. I would recommend it to anyone!
---
Unique & Rustic & Perfect
Reviewed on

10/08/2013
Nicole K
My husband and I knew that we didn't want to have "just another wedding," and we wanted our guests to feel something new, unique, rustic, special, and most importantly, something they have never experienced before. The Enchanted Barn and its staff went above and beyond, and we... Read More couldn't be happier with how our day ended up! I would recommend if you think this might be the place for you, to at least contact them and get a tour so you can feel the enchanted magical feeling we did!
---
Country Chic, and FUN!
Reviewed on

8/26/2013
Leigh B
The Enchanted Barn is a delightful, turn-key country venue. We planned our wedding from overseas; Lorin and Kimberly were a joy to work with, and their teams on game day were very professional and efficient. Perfect place for a live band; a real Barn Dance! And fear-not, the... Read More entire place is renovated with full amenities and is a full-time entertainment venue (ie. no animal smell, etc). You get the full farm for the day, outdoor cocktails, lawn for games and space for kids to play. There's no "down time" for anyone to get bored. Food is prepared off site, and was perfect. The ambiance of the place itself is enough to set your perfect day
---
The BEST Barn Wedding
Reviewed on

8/24/2013
Jenna P
It was a wonderful experience for us! They took care of all the day of details and its a truly enchanted setting!
---
Execution
Reviewed on

6/12/2013
Erin D
The Enchanted Barn staff was quite difficult to get responses from throughout the entire planning process. Although, the day of, they were on time, they knew the details of my day, they communicated well, and even dressed to match my bridesmaids. We got more compliments on the... Read More venue and flowers than anything else. So glad we got married there.
---
Amazing day
Reviewed on

10/15/2012
Laura H
We recently got married at the barn and it was such an amazing day. The barn staff were very helpful, the food was amazing, and the venue in itself is spectacular.
---
the barn
Reviewed on

9/12/2012
allie s
it was great the setting is amazing and you truely dont need mush for decoration... it all lends to itself. it can feel like a scramble at the end if your doing the planning from out of state but Kimberly gets back to every question in every email with plenty of time to spare!
---
Have patience
Reviewed on

8/10/2012
Angela R
I fell in love with the barn online and wanted to book our wedding date asap! Getting a timely response proved to be too much to expect. When we finally heard back, we only had two weekends to choose from (16 months in advance). Then our date was double booked! Fortunately,... Read More there was a cancellation and we ended up with our wedding date. Lorin and Kimberly were very apologetic and offered to discount some of their offerings, which was very kind. Unfortunately, Kimberly kept forgetting what she offered and I had to forward previous emails of their offerings (multiple times) to get on the same page (which took months!). Coordinating with the barn on details of the day was frustrating as they weren't very responsive (was a pattern from the beginning). Luckily, I was very organized and planned every detail myself. I was really unsure how the day would unfold, having little confidence in the barn after my experience during the planning process. However, I'm happy to report that with the help of my family and friends, the day unfolded as planned, and everything was beautiful. Aside from a couple minor issues (i.e., photobooth times were not as requested, so didn't get many pics...don't bother spending the money). Despite all of the frustrations and concerns along the way, I'm very happy that we were stuck it out, because the day turned out to be everything I had envisioned and was worth all the hassles! My word of advice...be patient with them and don't expect much during the planning stages. They did pull it off on the wedding day, but with direction and help from my family. So...bottom line is, if you want an enchanted wedding at the barn, be prepared to put in the hours of planning and rely on family and friends the day of to make sure everything plays out as you wish. It will be worth it in the end!
---
A storybook day
Reviewed on

12/07/2010
Darla W
When the kids 1st told us they had chosen "the enchanted barn" as their wedding site, we thought ok, this will be unique... And then after my husband drove by the barn and called me and said "It's a Barn" we wondered a little how enchanted could it be. To say we were... Read More delighted the day of the wedding would be an understatement! It was a beautiful day of celebration and the everything went off without a hitch. Lorin and his staff were very helpful from the planning to our picking up things left behind after the wedding. The meal was wonderful, the decorations were beautiful, and I would highly recommend "the Enchanted Barn". The only improvement (which I understand is in the works) are the bathrooms. You will not be disappointed if you hold your wedding here.
---
Perfect & Beyond our expectations!
Reviewed on

12/06/2010
Heather L
I stumbled upon the Enchanted Barn when I was looking for a place to have our wedding. We knew we wanted to have a barn wedding, and the Enchanted Barn looked beautiful! It was a bit further than we wanted to travel, being from the Minneapolis area, but SO worth every mile -... Read More and our guests would totally agree! What a perfect spot! It's a beautiful drive from Minneapolis. It made a great weekend get-a-way for some of our guests, but was a short enough distance for those of our guests who needed to drive home. Lorin, the owner, is AWESOME!! He went out of his way to make sure that our day was special and amazing! He had family in from out of town, and even spent the evening at the barn to make sure everything went perfect for us. When he had to leave later in the evening he made sure that we were WELL taken care of by his staff. The setting of the barn cannot even be described it is so great! Beautiful - a must see :) Horses and rolling hills in the background - during the ceremony the barn doors opened up behind the wedding party for us and our guests to look over the beauty. If you are considering the Enchanted Barn for your wedding day, I would without a doubt say to go for it!! We couldn't have asked for anything more!!!!
---
beyond all of our expectations
Reviewed on

12/02/2010
Roxy C
as a first time mother of the bride, it is hard to picture what it is will be like for your daughter's wedding to be in "a barn". From the first time we toured the barn I knew my daughter and son-in-law to be were in love with the atmosphere the barn held. Everything fell... Read More into place from that moment, with Lorin being exceptionally calming at many times when I may have had a taste of panic. EVERYTHING he promised and more was provided the day of our wedding. Family and friends are still raving about the wedding and what awesome memories they will cherish. We were extemely impressed with the setting, the service and the vendors we used. The elegance of the barn is beautiful and brought tears to my eyes many times. It truly was a perfect day and setting for us!
---
... a dream come true!
Reviewed on

12/02/2010
Breanna W
The Barn is absolutely amazing - a dream come true! Being a bride, we all face our small battles and imperfections but no one else notices the small details that are missed other than ourselves. The only thing that I would have appreciated or could be improved with the Barn... Read More is the communication. Emails are generally responded to within a week and phone calls are generally returned but when you need an answer "NOW", don't expect it. Lorin is incredibly laid back but so confident too – he's awesome! Just when you think he's not paying any attention to what you said, he is!! He really makes an big effort to make sure all of your needs and wants are met. I had always envisioned "rustic + elegant" for the theme of our wedding and this place couldn't be described ANY other way. I hate using the word "perfect" but it truly was. Some of the most vivid memories of my life; horses neighing and galloping behind the barn as the ceremony was taking place, sitting on a swing atop the hill with my new husband looking down on our very own wedding at dusk as the fall orange colors accented the barn, and looking out to the votive-lit dining room standing at the front table was surreal! These are just a few, there are many more. We received SO many compliments from all of our guests saying it was the best wedding that they've ever been to (other than their own). It will be a memory that is incredibly unique and will never be forgotten by all!
---
Charming Rustic Elegance
Reviewed on

11/16/2010
Misty G
The Enchanted Barn was exactly what I was looking for. I was looking to get married somewhere charming and quaint, but still elegant. The barn delivered a venue that was perfect. My guests had a unique and fun experience, and I had the wedding I had pictured!
---
Rustic Elegance
Reviewed on

11/15/2010
Tracy P
If you are into rustic elegance this is the perfect spot. It was like a fairy tale wedding! I would not change a thing! We had about four months to plan our wedding and it was everything I dreamed of and more. We recently got our pictures back and they are amazing. It's like... Read More something out of a magazine! We loved the fact that everything took place in one spot and we didn't have to waste all that time driving to different locations. The transitions ran pretty smoothly. When our guests arrived they were very surprised at the beautiful location. We received compliments all day and night--including many more in the weeks following our wedding. And our family and friends still talk about it often. Everyone seemed to love it as much as we did. I would recommend this place to anyone who loves the outdoor, rustic country feel. I also recommend their house DJ, Ben. He sang a couple songs at our ceremony and played piano and guitar! He was so amazing to work with. He is a very talanted person. He was so helpful during our planning because he has worked so many events at the Barn, and he really helped us understand how the day would flow.
---
Not the wedding of my dreams...
Reviewed on

11/15/2010
Celestina S
Based on my wedding last month, here is the following review I have: PROS: Beautiful location Barn is charming CONS: Communication and organization skills of the owner is non existent WAY overpriced for what little he provides No preparation given, I literally had... Read More no idea what to expect at my wedding, despite taking two trips out there to get an "idea" of how to plan for it. Outhouses were disgusting the day of The catering was less then desirable; I had several guests tell me their chicken was undercooked and saw it myself with my own. The seating arrangement that they "supplied" completely fell apart and was so embarrassing. My advice is DO PLACECARDS despite what he says. The vendors that were recommended to us from the barn either fell through last minute or didn't do a very professional job. This led to countless hours of me researching the nearest town for available vendors and hoping they did a good job. The ceremony stage looks like back stage at a high school theatre in all my pictures (i.e, ropes, wires, miscellaneous items…not very romantic) I had to change into my reception dress in the garage because the room I was supposed to use was being used by caterers. A garage full of windows… The absolute worst part: The barn owner, Lorin, gave a tour of about 20 people around the barn at our rehearsal the day before and on the day of my wedding. Yeah, 20 strangers in my way as I am rushing around trying to set up and dealing with my own wedding chaos. I was fighting back tears the whole time. The bottom line is this: if you are reading reviews on The Enchanted Barn because you are having some doubts, please listen to your instincts and save yourself the stress. Unless you have a wedding coordinator who can deal with all the drama and worry for you, seriously look elsewhere. I had not one review available to me when I signed on and I wish someone had told me what I was really in for. I did everything myself and it ended up being so disappointing. It just was so thrown together it didn't seem like a well organized business. To top it off, his motto of "Just show up and get married" couldn't have been farther from the truth which was why we had signed on in the first place. Take it from me, find somewhere that is more accommodating and professional.
---
The Enchanted Barn
Reviewed on

9/29/2010
Lindsay S
This venue was the perfect setting for our Sept 3rd wedding. It is a rustic yet elegant barn from the 1880s that has been converted into having weddings. The coordinator, Lorin, is very easy to work with and does everything to make your wedding day just how you'd like it. One... Read More guest at my wedding described the scene of myself and my groom standing at the alter in the barn and the horses running in the background outside as just like an Estee Lauder commercial!I loved the venue so much that I am hoping I have a friend who gets married there so I can return as a guest! Also, we had the ceremony, and reception on site which was fantastic.
---
So Romantic!!!
Reviewed on

9/07/2010
Christina L
The Enchanted Barn gave us the dream wedding! We wanted a romantic and intimate setting with a touch of rustic elegance, which is exactly what we got. The staff was great. There were a few things that did not get done, but they were minor enough to not care about. There were... Read More a lot of extra add ons that were not discussed nor in the contract but the place is so beautiful that you do not seem to mind the added expenses. The one thing I wish they would have provided, or had the option to provide, was a wedding coordniator. We worked with the Barn owner on the catering costs and services. It would have been nice to have more contact with the actual caterer. The catering service and food was amazing though. Over all, it was an amazing experience and a night we will never forget! I want to go back every year to visit our beautiful wedding location!!!
---
Meet The Director of Sales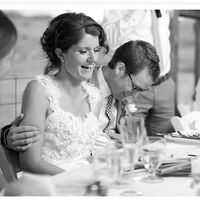 Olivia Mulvey
Congrats on your upcoming wedding! I'm excited you are considering The Enchanted Barn and I look forward to connecting with you and learning about your vision for your day. -Olivia