Home

The Plant Shoppe Florist
About this Vendor
Your Vision,Your Florist, The Plant Shoppe Florist
The Plant Shoppe Florist is in Gainesville FL, home to the Florida Gators. Welcome to our world of plants, flowers, and gifts, where weddings are our passion. In addition to flowers, we offer imprintable invitations by Four Seasons, Odd Ball, Design Design, Inviting Company and Carlson Craft.
Details
Centerpieces, Flower Girl Baskets, Plants, Vases, Decorations + Accents, Bouquets, Flower Preservation, Flower Arrangements
Contact Info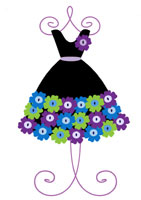 Reviewed on

7/02/2016
Liz C
The Plant Shoppe did the flowers for my wedding in April and I can't recommend them enough! They did a fantastic job on all the flowers we had them do - from my bouquet to the reception flowers to the small bouquet I had them make for my flower girl. They were easy to work with,... Read More which was important for me, as I have a demanding job that didn't leave much time for planning. I sent them a few pictures from my Pinterest, and talked them through what flowers I loved and what I didn't like. That was al I had to do! When I saw the bouquets and arrangements on my big day, I was blown away by how well they took my inspiration pictures and turned them into realities that were better than I could have imagined. I would absolutely use The Plant Shoppe if you are looking for flowers for your wedding!
---
Reviewed on

10/03/2015
Betsy at the Plant Shoppe did an absolutely spectacular job with our wedding flowers! We choose fall colors and big centerpieces for our wedding and reception. The flowers were truly amazing! The colors were so rich and everything was so fresh and colorful! I was blown away by... Read More the flowers and it was worth every penny that we spent (the price was extremely reasonable and much lower than expected). At the end of the evening we sent many of our guests home with the lovely displays and they lasted for days and days! I am so grateful to Betsy! She was very professional and easy to work with. Most importantly, the flower arrangements made the wedding! I cannot sing her praises enough! I will definitely be recommending the Plant Shoppe to everyone and anyone who asks! Thank you Betsy!
---
Excellent Service and Amazing Flowers
Reviewed on

6/27/2014
Erin S
We were so lucky to have Besty at The Plant Shoppe on our wedding day team. She was so easy to work with, especially since we were an out of town couple getting married in Gainesville. We did one in person meeting where she helped us create a look for the reception. We really... Read More had no idea what we wanted and Besty was fantastic about making recommendations to fit our classic look within our budget. The bridal party bouquets and boutonnieres were perfect and well constructed. Besty delivered everything on time and in excellent condition. Everything was marked with a nametag for easy pinning! She was very through up front to get the names of our bridal party to keep the process streamlined on the wedding day. She is truly a professional! My mother-in-law also used The Plant Shoppe for our rehearsal dinner flowers and Besty was able to utilize some left over flowers to make our wedding day even more beautiful. I would recommend The Plant Shoppe to any bride-to-be or for anyone seekly beautiful flowers with no worries about service, quality, or value.
---
Reviewed on

10/11/2017
Brianna S
My wedding was in April, my husband and I decided to go with Plant Shoppe Florist. Best choice ever! I got everything I ever dreamed of it being, so many compliments on my flowers alone. I was so impressed with their professionalism and how reasonably priced my flowers were... Read More for the huge amount I ordered. I wouldn't recommend anywhere else. My husband only gets my "just because" arrangements only from them now.
---
Reviewed on

6/26/2017
Michaela M
The Plant Shoppe in Gainesville did an amazing job with the flowers! They were also great to work with and easy to get in touch with. I highly recommend using them!
---
Reviewed on

6/13/2017
Andrea O
Betsy at The Plant Shoppe did an amazing job with our wedding. Totally blew my expectations out of the water with the centerpieces and bouquets she created. She put up with me and rolled with all of my last minute changes and add ons. My most favorite were the flower crowns she... Read More did for myself and my flower girl!
---
Reviewed on

6/13/2017
Kat B
Wonderful flowers and incorporation of my ideas. Great service, stayed within my budget.
---
Reviewed on

4/10/2017
Hannah N
The flowers were beautiful and Betsy was a pleasure to work with! I would recommend The Plant Shoppe to anyone who needs flowers for their special event - especially weddings!
---
Reviewed on

4/10/2017
Shannon R
Flowers were everything that I wanted and described to Betsy. Delivered timely and the price was reasonable. All communication with the vendor was positive.
---
Reviewed on

3/15/2017
Jordanna P
Betsy did amazing work for my wedding! I had a somewhat different vision for my flowers, and Betsy was able to envision what I wanted perfectly! My bouquet was amazing, and the succulents scattered throughout my wedding were the added touch to our big day.
---
Reviewed on

3/13/2017
Kayla S
Betsy did an amazing job planning the flowers and arrangements that I only had an idea from in my head. She knew exactly what flowers to use when I only had a color and theme in mind. On the day of, she was timely and the bouquets and arrangements came out even more beautiful... Read More than I had thought. My reception location had messed up the timeline and they were very flexible. Her prices are very fair and worth it for the quality of her product.
---
Reviewed on

12/22/2016
Amanda B
The flowers were so beautiful! Guests could not stop complimenting them! Betsy was so helpful and overall wonderful to work with. Would definitely recommend to anyone!
---
Reviewed on

10/29/2016
Abbie B
The bouquet was beautiful, the centerpieces were perfect, everything was exactly how I envisioned it. I didn't have to worry about a thing. I just gave Betsy some colors to work with and trusted her expertise, and I could not have been happier with the result.
---
Reviewed on

10/15/2016
Erika R
Betsy and her team at The Plant Shoppe went above and beyond for our big day! They were professional, punctual, and made sure we were satisfied with everything. We wanted a specific ceremony backdrop that was a little challenging, but the team at TPS came prepared to our rooftop... Read More wedding with nails, drills and whatever else was needed to make sure everything would stay as planned. They were a great help for a stressed out bride and made the planning and day of so easy. I highly recommend them for any event that needs floral arrangements- they will definitely take care of you! Thanks again, The Plant Shoppe
---
Reviewed on

10/13/2016
Terry W
Betsy was a pleasure to work and plan with! And the flowers were beautiful!
---
Reviewed on

10/13/2016
Amber B
I was hesitant to use The Plant Shoppe Florist because of some bad Google reviews, however Betsy and the other employees at the Plant Shoppe Florist made the most beautiful flowers for my wedding. I had a darker color scheme in mind which was fully embraced, my bouquet was a... Read More burgundy/eggplant/ touches of peach and I couldn't be happier with what I was provided. Wonderful products, wonderful staff, and wonderful prices. I would totally recommend this florist to anyone and everyone!! Thank you Betsy!!
---
Reviewed on

9/18/2016
Carrie Y
We couldn't couldn't be more pleased with the service that we received. The pricing was great! She even delivered the flowers to our venue. All of the flowers were beautiful and fresh, especially the bouquets and centerpieces. I trusted her to do a great job and I was impressed.... Read More I would recommend her and use her again!
---
Reviewed on

9/06/2016
Michele C
Betsy at The Plant Shoppe Florist was very easy to work with. She is so knowledgeable. She listened to our vision and the arrangements were better that we could have imagined. The bouquets and table centerpieces were absolutely stunning. Thank you for adding your special... Read More touches to a truly memorable wedding day!
---
Reviewed on

8/31/2016
Angela W
The Plant Shoppe was an excellent choice for our florist. I didn't know much about flowers going into the florist, but I knew an overall look I wanted. I communicated this, and they took over and created beautiful arrangements for a very affordable price. They delivered anywhere... Read More in town, exactly when needed. I would definitely recommend them!
---
Reviewed on

8/30/2016
Camille B
Betsy and her team were absolutely amazing! They captured exactly how we wanted our wedding to look and feel. I often have a hard time communicating my ideas and what I want but Betsy understood me perfectly. They were very helpful and kind, and made our wedding gorgeous and... Read More romantic. Will definitely recommend them to everyone!
---
Reviewed on

8/20/2016
Elena B
We got married on May 7th, 2016. Betsy and her team did an amazing job for our floral arrangements. All flowers were so beautiful and exactly how we wanted. We were very happy with how everything turned out!
---
Reviewed on

6/11/2016
Kayla D
Betsy and The Plant Shoppe Team did such a wonderful job helping me choose flowers and arrangements for my wedding! They are in contact with you throughout the entire process to make sure all of the little details are in order! Betsy did such a wonderful job listening to my... Read More vision and bringing it to life. The bouquets and shotgun shell boutonnieres were perfection! I couldn't have chosen a better florist to help bring my wedding visions to life!
---
Reviewed on

4/29/2016
Michelle I
Outstanding! The Plant Shoppe did a beautiful job on my wedding. The flowers, colors and vision were exactly what I wanted. My reception looked like an enchanted garden and that is exactly what we were going for! So beautiful! Thank you so much!
---
Reviewed on

4/17/2016
Hannah G
The Plant Shoppe was wonderful to work with! I was planning my wedding from out of state so all correspondence was done through email or over the phone. Because of this I was not entirely sure how the flowers were going to turn out, but they were all absolutely beautiful! I was... Read More incredibly happy with how everything turned out and Angela and Betsy were great to work with and quick to respond to any questions or concern! I also thought the pricing was very fair and all items were delivered exactly on time. Highly recommend!
---
Reviewed on

4/12/2016
Julie R
My flowers turned out absolutely perfect for my wedding! Betsy was so easy to work with and can create the exact idea you want for your bouquet. While you are there hire Angela as your wedding coordinator and your wedding will go smoothly without a hitch. Great team to have for... Read More your dream wedding!
---
Meet The Owner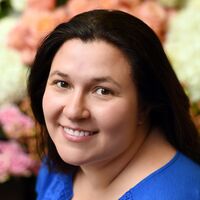 Betsy Gardner
The Plant Shoppe Florist of Gainesville has everything you need. Originally founded in 1985 as a garden center and florist, The Plant Shoppe is a full service florist offering fresh floral arrangements and plants for all occasions. They also offer in-house imprintable invitations and formal invitations by Carlson Craft and other well-known companies, The Plant Shoppe's staff specializes in all of your needs from Wedding, Plant Rentals, Mother's Day, and any floral design you can imagine.