Home

The Wedding Company
About this Vendor
A one stop shop for ALL of your wedding needs.
The Wedding Company offers a wide range of Invitations, Save the dates, Place cards, Seating Scrolls, Menus, Programs, Bridal Accessories,Favors, Rentals, Cake toppers, Wedding Day Coordination & much more. Our attention to detail & creativity will definitely make your next event a memorable one!!
Details
Custom Invitations, Escort + Place Cards, Save-The-Dates, Invitations + Paper Goods
Contact Info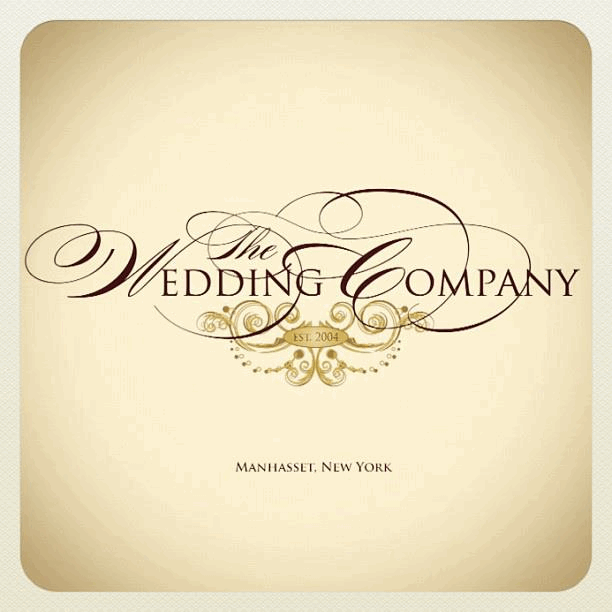 BEST in invites, wedding coordinator , invites, etc.
Reviewed on

10/30/2015
francesca s
The Wedding Company has been there for me from the very beginning of my wedding journey. As soon as I got engaged I was so excited too go into the Wedding Company and see all of the beautiful things that I have seen on facebook & instagram. The invites, party décor & favors were... Read More more beautiful in person if that is possible? I just want to say thank you times a million for putting all of the amazing finishing touches on everything. from engagement to bridal shower to finally the wedding day!Thank you to Angela for the day of coordination, EVERY bride needs them by your side the day of. I didn't have to worry about a thing!! I cant wait to work with you girls in the future! =)
---
All in the details!
Reviewed on

10/13/2015
Karissa P
As I started planning my wedding I didn't give much thought to invitations-most say they get thrown away or people pay no mind. As I look back, the one thing that I was most proud of were in fact my invitations. They completely set the tone for my wedding and the compliments I... Read More received from my guests were endless. Working with Angela and Laura was a true pleasure and they worked with me on even the smallest of details! I will definitely be using them again for future events!!
---
The Absolute BEST in the Business!!
Reviewed on

6/22/2015
Froso P
Truly amazing and above standard work. I can't say enough good things about The Wedding Company. They will make anything you have in mind or have imagined happen. Angela and Laura are wonderful to work with. They listen to what you want or what you're looking to do and will take... Read More it to the next level. They truly go above and beyond in every way... In their work, professionalism, creativity, efficiency, EVERYTHING.. I can't walk in to their store without scoping out and wanting something new. The Wedding Company is every bride's dream from invitations and paper goods to centerpieces and favors..and not just for weddings but for any affair. I've used them for my bridal shower, wedding, my son's christening and they were even able to make me a beautiful banner in Greek lettering for one of his parties! LOVE THEM! And will use them for every kind of occasion!
---
Reviewed on

11/28/2016
Steve H
We wanted invitations to match the theme and vibe of our wedding, and The Wedding Company delivered. They listened to what we expected and were happy to discuss their ideas with us. Three months after our wedding, and we're still getting a ton of compliments on our wedding... Read More invitations. The design and quality were perfect, more than I could have ever imagined. Many of our guests said it's the nicest invitation they've ever received. The escort cards were equally as impressive. We loved how they incorporated our theme into the cards and really made for a nice presentation at the venue. I've already recommended The Wedding Company to my sister-in-law who's getting married in a few months.
---
Reviewed on

11/10/2016
Jessica P
The Wedding Company did a phenomenal job on my wedding invitations, church programs, seating cards, and thank yous! Everything looked amazing and was treated with such care and detail! I was so happy with the outcome! Highly recommend!
---
Reviewed on

10/31/2016
Cristiana F
5 STARS!!! For Laura and The Wedding Company Team! I am OVER THE MOON with my invitation suite and this is just the beginning of items to come for my wedding. I came to the wedding co in a wedding crisis - being previously let down by another vendor who over promised and... Read More seriously under delivered on invitations. Laura at the wedding company came to the rescue! After spending one appointment with her, she brought my vision to life with incredible urgency as I was limited on time - she ensured invites were ready 8 weeks from the big day! She also gave me multiple options to meet my budget and still get exactly what I wanted! (which is the best feeling when you are approaching your wedding day!!!) after she designed the invite suite, we met for another appointment to assist with reception decor. I had a list of crazy ideas and things i wanted to do that i couldn't find online and as i went thru the list and asked Laura if she could do it, the answer was always "yes!" or "I haven't done that but i can make it happen!" and then she would show we ways to create or construct it. it was such a great feeling knowing she could literally make my ideas and dreams come true! I am so happy I made the choice to stop into the Wedding Company - I am so impressed with the professionalism, attention to details and staying up on all the wedding trends. So excited to work together for the next few weeks and cannot recommend them enough!
---
Reviewed on

10/30/2016
Dana E
Angela and Laura from The Wedding Company did an amazing job designing our save the dates, bridal shower invitations and wedding invitations! All details were perfection and customized to our preference. They are very accommodating and will provide you with endless options to... Read More make sure even the smallest details are perfect for your special day. Everything was absolutely gorgeous and I am so lucky to have worked with them to help make our wedding details flawless!!! They also recommended other vendors who were all SO fantastic! They will guide you to all the best people and places in the wedding world! Wedding Company should be your only option when it comes to wedding planning!!!
---
Reviewed on

10/25/2016
ginger r
My overall experience with the Wedding company has been completely wonderful. Laura and Angela were the most professional to work with and came up with very creative ideas. I used the wedding company for my daughters shower and wedding. They were able to come up with items for... Read More each event that coincided with each other to make sure that all the little details flowed together. They helped us with the invitations, favors, programs and more and everything went on without a hitch. All of the guests really noticed how the wedding picked up on every last detail. Would recommend the wedding company in a heart beat to anyone!
---
Reviewed on

10/24/2016
Marisa F
Laura was very accommodating and worked with me thru changes, revisions, etc. all items came out beautifully as always.
---
Best and most creative invitation specialists
Reviewed on

11/02/2015
My family and I have used them to create invitations for all of our major occasions so far and they have yet to disappoint! They always go above and beyond, and they are great to work with.
---
Reviewed on

10/29/2015
Janine K
Laura and Angela are the ultimate professionals.Their creativity and attention to detail is unmatched. They created a custom Bridal Shower invitation for me for my sister's event this September which the guests are still talking about!Laura made my vision come to life and was... Read More so patient and took so much time to go through all the paper, envelope, lace and font color choices to make it perfect. These ladies love what they do and it shows in their work! My family and I highly recommend them for all your Wedding & Event needs! You will be in great hands!
---
Great overall experience!
Reviewed on

10/15/2015
Emily M
Angela & Laura were so helpful in all aspects of planning our wedding. From invites to menu cards, they shared thoughtful advice and delivered high quality products throughout the process.
---
Reviewed on

10/14/2015
Ashley R
I was definitely completely happy with the look and quality of the invitations I received. However the service was horrible. The lady I was dealing with was not friendly at all. This was suppose to an exciting experience for a bride-to-be. Any time I called she would make me... Read More feel like I was an inconvenience to her and tried making me feel like I was in the wrong for asking her about costs. Everything and anything had to be via email. Sometimes you feel more confident speaking with consumers over the phone. Meanwhile when it came down to the purchase (which is a large amount for these invitations) she tried overcharging me and when I started questioning it she tried so hard to make me feel like I was illiterate and not understanding why the amount was much higher than intended. 5/5 for quality of invitations 0/5 for services 3/5 for being overpriced
---
Elegant & Unique wedding invitations
Reviewed on

10/14/2015
I initially ordered my save the dates from the wedding company. I made an appt with Angela and came with a few ideas and they made it happen. I got so many calls from family on how beautiful they came out (and my family gets a lot of wedding invites). Quality was A+ I also... Read More ordered my bridal shower invites, Wedding invites, church programs, menus, and wedding favors from them and Laura is also really great and organized. My advice to other bride's would be to look on pinterest or etsy for some inspiration and have a set budget before you sit down and look at other invites, because it can get confusing, and the wedding company can make what you have in mind happen. They aren't a cookie-cutter invitation place, so if you're looking for something special that people will talk about, you'll find it here. I ordered everything a little ahead of schedule which I would also suggest so you're not overwhelmed.
---
GREAT EXPERIENCE - SO HELPFUL!
Reviewed on

10/13/2015
Danielle L
The Wedding Co. was extremely helpful in picking out all my wedding stationary/ invitations. I was EXTREMELY last minute on my wedding programs (due to my own faults) and they were able to get them done SO fast and perfect!! Great vendor, perfectionists.
---
Gorgeous Selection!! Simply The Best!!!!
Reviewed on

10/13/2015
The Wedding Company is hands down the best of the best!!!! Laura and Angela were extremely helpful with all of our wedding planning!! They have the most gorgeous selection of all of your wedding needs... save the dates, bridal shower invitations, place cards, favors,... Read More money box rentals, rehearsal dinner invitations, thank you cards, everything is absolutely perfect!!! Best decision we made!!!!
---
Exactly what I needed in a timely manner
Reviewed on

10/13/2015
Always exceed my expiation in service and quality. This is one part of the process that reduces the stress in planning an event.
---
AMAZINGGGG Experiece
Reviewed on

10/13/2015
Alexis S
Working with The Wedding Company made everything so easy and stress free. The girls are amazing, talented and very creative. They brought a unique experience to each of my invitations that went out and really took the time to make sure every little detail was thought about,... Read More coordinated, and overall perfect. The number of phone calls I got from my guests after receiving the invitations was mind blowing. They couldn't stop talking about how amazing they were. Aside from the invitations, they also helped my mom with planning my bridal shower, and assisted her in renting some unique pieces that tied into the theme. They took the time to get to know my personality so they could make thoughtful suggestions. Thy also helped my mom with the gifts to my guests at the shower. They will take care of just about everything you need. Also, my wedding is a destination and they had no problem working with my wedding planner directly and coordinating with her on whatever they could. Overall, they were perfect and I'll use them forever and every event I do.
---
beautiful invites, easy to work with
Reviewed on

7/10/2015
Melanie M
angela at the wedding company was a pleasure to work with - once we narrowed down invite choices, she worked with us on deciding and made the entire process easy. the invites came out perfectly.
---
Happy Bride
Reviewed on

6/22/2015
Jaimee M
Laura was my day of planner for my beach wedding in Southampton, NY. The day of she was on hand and managed the numerous details we discussed to make the day really stress free for me. I highly recommend The Wedding Company as they are pro's in the business!
---
love this place
Reviewed on

6/22/2015
Wonderful fun people to work with. Very easy to work with and full of many ideas for every budget. As well the decor is so uplifting and just puts you in a happy place.
---
Reviewed on

6/22/2015
My mother and I were shopping for a veil for my March 2012 wedding next door when we stumbled upon this shop. We had a no intention of including a seating board at my wedding (only escort cards) but then we saw the most beautiful, elegant, stunning board on display at the... Read More Wedding Company. We agonized over extending the budget to accommodate this purchase because it was a bit pricy but in the end we could not "not" have it. We are glad we did because that board was probably in the top 5 of our wedding decorations that we received the most compliments on. I remember the staff being cordial rather than friendly but with extremely high quality products available.
---
Reviewed on

5/21/2015
An absolute pleasure to deal with !! Could not be happier with invites for bridal luncheon for my future daughter in law !!
---
The most beautiful invitations and the best wedding planners!
Reviewed on

10/23/2014
Andrea C
I used The Wedding Company for my Save the Dates, Invitations, Programs, Name Cards and Day of Planning Services. They were amazing!! They had the most beautiful and unique selection of Save the Dates and Invitations - and whatever they didn't have they offered to design for me.... Read More Our programs and name cards were so beautiful that people took photos of them at the wedding. I worked primarily with Angela. We hired her as a day of wedding planner and she was awesome. She went above and beyond and really held my hand throughout the entire planning process. We actually found most of our vendors through her recommendations (and all were great). On the day of, Angela was a lifesaver. She worked so hard and was so prepared and because of her efforts everything went smoothly. Not only that, but she was so nice and fun to be around. Her positive energy was infectious and really brought my stress levels down. I recommend The Wedding Company wholeheartedly and feel so lucky to have found them. Because of their efforts, I had by far the best day of my life and I will be forever grateful.
---
unorganized
Reviewed on

10/21/2014
j w
Very organized, lost our entire wedding order 2 months prior. invitations were stunning, but I would never work with this company for any event ever again!
---