Home

The Wedding Preacher
About this Vendor
Gordon & Lora Lea Nelson - Ordained Ministers
Your dream...Our Mission Your ceremony deserves to be an intimate, personalized celebration of your love. A great deal of thought , research and planning goes into a successful event and we are committed to helping you create that dream by offering you a complimentary consultation to plan each element of your wedding ceremony. Our 5* rating is a testimony to the satisfied couples we have served. Please let us help you. We are . . . Experienced, Professional, Reliable, Dedicated
Details
Elopement, Interfaith Ceremony, Religious Ceremony, Second Wedding , Vow Renewal Ceremony
Baptist, Nondenominational, Protestant, Christian


Contact Info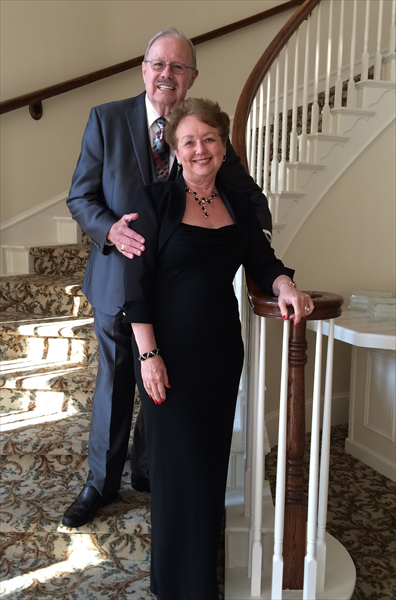 Reviewed on

4/23/2017
Tammy B
They are an amazing couple who made our big day the day of our dreams! Gordon really connected with us and crafted a ceremony that truly reflected who we are as a couple. Lora Lea was a calming influence and help to keep the stress at bay! Thank you so much for being a part of... Read More our big day!
---
Reviewed on

10/28/2015
There are many words that can describe Lora Lea, but i think the word that works best is Amazing! When it came to taking the big step with my wife, nothing could describe how nervous i was. Then we hired Lora Lea and the stress seemed to disappear. Lora Lea was there when... Read More disaster looked like it would strike. Not only did she handle the problem, but she provided a solution that made our special day that much better. When the special day came, everything went off with a hitch and we know that Lora Lea was the important cog that made it happen. Me and wife highly recommend Lora Lea and her Husband Gordon for your special day!!
---
Reviewed on

11/01/2017
Sarah D
Gordon was great! We really enjoyed having him as our officiant. During our reception many people asked how long we had known him as they thought that we must have known him for years. They were all shocked to hear that we had only met with him a few times prior to the wedding.... Read More He made the ceremony personal and the perfect length. We also threw in a last minute request for our ceremony the day of our wedding and he went with it! We would highly recommend Gordon as an officiant.
---
Reviewed on

9/23/2017
Becky R
Having Gordon Nelson officiate our ceremony was such a great experience! He seamlessly blended traditional vows and scripture in with our own ideas and a little humor. When we met with him prior to the wedding he had tons of great ideas and suggestions which put our minds at... Read More ease while planning our ceremony. I absolutely recommend The Wedding Preacher!
---
Reviewed on

8/31/2017
Sara D
Gordon and Lora Lea are very experienced and great at what they do! The day of the ceremony they took the time to coordinate the DJ and wedding party to make sure the ceremony ran smoothly. All of our guests commented on how great of an officiant Gordon is. We would definitely... Read More recommend him!
---
Reviewed on

8/04/2017
Christina B
Our ceremony was perfect. Everyone loved the entire ceremony and we received so many compliments on how beautiful Gordon spoke.
---
Reviewed on

7/12/2017
Melissa B
He was everything we were looking for. Wonderful service and words. I would recommend him and his wife to anyone.
---
Reviewed on

6/26/2017
David G
Gordon was an absolutely phenomenal preacher at our wedding. He was awesome!
---
Reviewed on

5/09/2017
Cody H
Gordon and Lora Lea were great to work with. Highly recommend.
---
Reviewed on

5/09/2017
Damaris Melissa M
Was very good very professional and lovely person .
---
Reviewed on

5/08/2017
Arlene G
Pastor Lora Lea is an amazing person. She met with my fiance and I prior to conducting the wedding ceremony to meet the both of us. She's personable, comforting and was always available to answer and questions. I highly recommend her to anyone that's getting married.
---
Reviewed on

4/18/2017
Lora Lea delivered an outstanding wedding service! Before the wedding, she worked with us to fine tune our ceremony so that we would have a beautiful wedding at the Japanese Gardens with picturesque moments. In the ceremony, she artfully incorporated the Japanese Garden... Read More elements such as water, pruned trees, and the gravel garden and talked about how they relate to love and relationships - ultimately, she really made the ceremony fit for us and the location. Overall, she did a wonderful job and I fully recommend her!
---
Reviewed on

4/10/2017
Ryann K
Mr. Gordon Nelson performed a beautiful and memorable marriage ceremony for our outdoor wedding this Spring. He worked with me (Protestant) and my now husband (Catholic) to create a ceremony that worked for both of us and our families. We have had several people tell us that our... Read More ceremony was one of the most moving/inspirational marriage ceremonies they have ever witnessed! One of my good friends told me she would have thought Gordon knew me and my now husband our entire lives just from watching him perform our special and individualized marriage ceremony. Mr. Gordon Nelson was a joy to work with, and I highly recommend him to anyone who believes the wedding ceremony itself should be the most meaningful and memorable portion of the wedding (reception second)!
---
Reviewed on

1/03/2017
Anna K
Very sweet lady, very in-tune with the details of preparing for the day. She asked great questions to figure out what I wanted to happen the day of. Really did a great job of getting things set up for us before the wedding! The only issue I had was that when it came to the... Read More execution of the day, I couldn't find her. When we needed to make our entrance, cut the cake, toss the garter, and leave I had to go find her to make sure we did it all. That was stressful to me, I wanted to have someone remind me when to do what and then read the flow of the party and decide when we needed to do each activity, which was hard when trying to enjoy the day and mingle with my guests.
---
Reviewed on

10/31/2016
Michelle S
I love lora Lee she also did my sisters wedding and on your wedding day she handles everything that way you are worry and stress free
---
Reviewed on

10/28/2016
Kelly M
Lora Lea did such an amazing job to make sure my day was about me. It was so great to enjoy my wedding and not have to worry about things getting done. I highly recommend her to everyone!!! Thank you Lora Lea!!
---
Reviewed on

10/27/2016
Christine S
He was thoughtful and kind. He showed up on time and did his job professionally and warmly. His wife accompanied him and even helped take some photos that she shared with us. I would highly recommend using Gordon.
---
Reviewed on

10/15/2016
Gary K
Perfect ceremony for us. Very attentive to details and tailored the ceremony just right. His loving, uplifting spirit made us feel very special and comfortable. Highly recommended.
---
Reviewed on

7/24/2016
Sonya T
Gordan Nelson did a wonderful job! We would recommend him to anyone. The ceremony was beautiful, and filled with love. He was fun, entertaining, joyful, and (absolutely) a man who loves the Lord! Everyone was so moved by the ceremony! Thanks Gordan!!
---
Reviewed on

6/22/2016
Moya B
Look no further! Gordon and Lora Lea Nelson are exceptional officiants and inspirational partners. Gordon perfectly captured the vision of our wedding celebration and delivered an awe inspiring message. Our guests continue to applaud his delivery - and my father is a minister... Read More himself! Lora Lea provided invaluable tidbits of support throughout our planning and wedding day. She prayed with me right before my father took my hand to walk down the aisle. I highly recommend this dynamic duo. You will be blessed !
---
Reviewed on

4/16/2016
Lora Lea was great! We met with her and talked about what we wanted and that is exactly what we got the day of our wedding. We couldn't have been happier! I would recommend to anyone looking for her services.
---
Wonderful
Reviewed on

11/02/2015
Jamie F
They are wonderful. Great price great service. Entertaining and touching. Highly recommended
---
Reviewed on

10/31/2015
Laura H
I have been to a lot of weddings over the past year (including my own) and can honestly say that Gordon is the best officiant I have seen. We used him for our wedding and he truly made the ceremony so heartfelt and sweet. He and his wife, Lora, are two of the sweetest people you... Read More will ever meet and they really care about their couples. Gordon took the time to meet with us before the wedding, learn what we wanted in our ceremony, and everyone in our family and wedding party's names. It was a really sweet touch that he mentioned how long both of our parents had been married. He is really funny and calms any nerves you may have on the big day. We cannot recommend The Wedding Preacher highly enough!
---
Reviewed on

10/28/2015
Geneva A
Gordon and Lora were absolutely amazing! Our wedding was 10/16/15 and they both helped make our dreams come true! Our initial meeting with Gordon was very calming and fun! He helped plan an outline for how we wanted things to flow on our wedding day. The day of the event Lora... Read More came in to check on me, the bride, and we said a prayer together which helped calm my nerves! Gordon helped make the ceremony very memorable, emotional, and a little comical, which also made it how we wanted, FUN!!!! This couple is truly amazing and we were very blessed to have them be apart of our wedding day! Thank you to The Wedding Preacher!!!!!
---
Excellence
Reviewed on

10/26/2015
I worked with the wedding preacher from another state. He was very personable, flexible and offered a tailored service. I would recommend him to anyone! Outstanding man of God!
---
Meet The Owner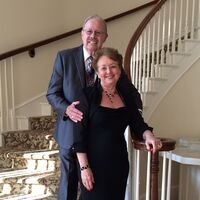 Gordon and Lora Lea Nelson
Romance and Love led Gordon and Lora Lea to focus their energy and efforts on helping couples have their DREAM WEDDING. Their own love story began on an airplane November 1st. They spent 4 glorious hours together and parted ways only to be reunited on December 24th when Gordon came to California to spend Christmas with Lora Lea. He asked her to marry him on Christmas Day and on January 1st (6 days later) they were married in Las Vegas. Today they focus on telling YOUR LOVE STORY and every couple has one. Let them tell YOUR STORY