Home

Thousand Words Events
Details
Classical, Country, Disco, Hip-Hop, Jazz, Pop, R&B, Rock, Arabic, Latin, Persian, World Music
MC Services, Recorded Music, Sound Equipment, Music
Contact Info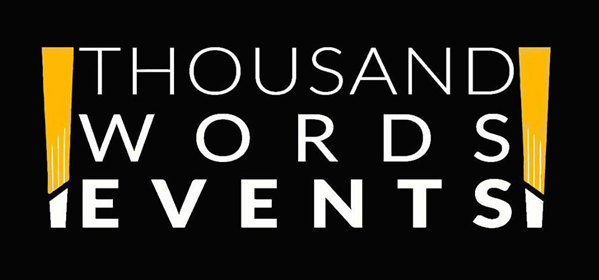 Professional and Accommodating!
Reviewed on

11/05/2014
Linda L
We hired TWE because we were looking for a fully bilingual (Korean/English) MC to cater to both our 1st and 2nd generation Korean American guests. We also didn't want too much cheese and someone who was still engaging. Johan did not disappoint! He did a great job MC'ing our... Read More reception and the evening flowed as smoothly as we could have imagined. Even though we had a day-of coordinator, Johan took the liberty to help make sure all the events of the evening went down without a hitch. He even provided the narrative for our guests, explaining everything and helped walk us through our Pae Baek (traditional Korean tea ceremony), which was great! Our guests got a kick out of that. Our DJ with TWE, Mark, was awesome too! He helped cater to our musical tastes, accommodating all of our requests for the ceremony and reception. Our guests gave us a lot of compliments about the music and stated how it was easy to dance to the music (which is not always a simple feat at a Korean American wedding) and how much fun they had (even my father-in-law got his groove on!). We got the package which included MC, DJ, and photobooth services too. The Photobooth was a HUGE HIT! Our guests took a ton of photos with the great props that TWE provided. Caroline, who also works with Johan, was also so awesome (and super sweet!), responding immediately to our inquiries through email and she even gave us helpful suggestions and practical advice when we had questions about logistics for the reception. Thousand Word Events is a great team, very professional and accommodating, and we would highly recommend them to friends and family looking for MC and DJ services for their wedding. : )
---
Best in town
Reviewed on

10/31/2014
Catherine Hyunsoo L
Thousand Words Events has so much to offer - from DJs and MCs to photobooths! I personally had them bring all of our outdoor reception equipments, such as, outdoor speakers, mixer, wireless mic, projector, and projector screen. They were so prompt in getting to the venue hours... Read More before to make sure everything is set up nicely and working. The person in charge knew what he was doing and stayed until everything was over. Highly recommend Thousand Words Events to any bride/groom to be looking for a rental company that has so much experience and is able to provide anything you need for your day!
---
Thousand word events
Reviewed on

10/31/2014
MIKE K
We were very blessed to work with MC Johan and DJ Markus for our wedding. From the moment we met them, they kept us at ease during what should have been a vey stressful process in planning our wedding and reception. They were very detail oriented and very quick to respond... Read More whenever we had any questions. They kept our guests entertained throughout the entire event and catered to both our older and younger guests very well. Id like to thank Johan, Markus, and thousand word events again for making our special day the best day of our lives!
---
Loved it!
Reviewed on

10/31/2014
Hannah H
I absolutely loved Johan! He kept my wedding classy yet entertaining! I got so many compliments after the wedding saying that it was the most entertaining wedding they have been to. The DJ was amazing too.
---
Thousand Words Events
Reviewed on

10/31/2014
Becky C
Thousand Words Events was a huge plus to our wedding and reception and we're thankful for the service that Yohan provided. He and his wife Caroline are true professionals and they were nice enough to drive out closer to us for our first meeting. Pricing is comparable to other... Read More MC/Entertainment companies however they do bring a more personal touch to your special day. We used their services for both our wedding ceremony and reception and everything went as well as we could have hoped. I highly recommend Thousand Words Events especially if Yohan is available to be the MC.
---
awesome job
Reviewed on

10/30/2014
Bo K
the thousand words events team were great for my wedding. they listened to what I needed and wanted and made it happen. the MC for the night was bilingual so that helped guests to understand what was going on. they were friendly and accommodating!
---
MC / Translator / DJ services
Reviewed on

10/30/2014
Diana H
My partner and I wanted to book a bilingual MC to help translate parts of our wedding service to my future in-laws. After shopping around we met up with Johan and his wife Caroline to decide if we wanted to use their service. Both Johan and Caroline were very kind and welcoming... Read More - my partner and I felt very comfortable during our inital meeting. Johan was very thorough and honest about the services they could provide. My partner and I decided on the spot we would like to book Thousand Word Events so we signed the contract that day! Their website was very useful in helping us pln out details of the wedding. Johan met with us before the wedding and really helped us hammer out the fine details (which was great because he had a lot of experience with weddings so he helped us make important decisions in terms of how the schedule would flow). Johan also helped us with song selections and even taught us a few dance moves for our first dance! The day of the wedding was great the music was perfect (thanks to dj mark!) no complaints at all from our end :). I thought the music selections went great with all the different activities going on so I'm glad we got to work with Dj Mark! The games Johan planned were really fun and kept our guests entertained. My mother-in-law told us later that Johan would occassionally check in with her because there were not many other people who could speak to her because of the language barrier. I really appreciate how thoughtful Johan was for doing that :) In the end I am so so happy we decided to have Thousand Words Events work with us and would definitely recommend them for anyone needing an MC/DJ service!! Thank you Johan, DJ Mark and Caroline for helping make our day everything we hoped for and more! :)
---
Awesome Team at TWE
Reviewed on

10/30/2014
Hannah B
I was referred to Thousand Words (TWE) by another bride who has previously used them. Johan and his team are amazing! They offered DJ, lighting, MC, and a photo booth for my package. DJ JP(Jayden) really worked hard to provide the perfect atmosphere/mood during all... Read More transitions of my wedding. Johan blew away my guests with his amazing vocal skills, along with his wit to keep my guests entertained. Friends and family all complimented me on my choice of uplights, and for the bogo (stencil of our names) as well. I was extremely satisfied with the photo booth. For an added bonus, TWE gave us a photo booth collage of all the photo strips at the end of the night. I was stressed out that I didn't take dance courses for our first dance, so Johan and his team even offered to teach my husband and me a simple routine. The dance routine looked amazing (one guest even cried). TWE really went above and beyond to make sure that my perfect day was well, PERFECT.
---
Highly recommend these guys
Reviewed on

10/30/2014
Johan and company did an amazing job at our wedding. He was extremely well prepared and had a game plan for our wedding right from the beginning which was great because it took some of the planning burden off of my wife and I. As an MC he kept the event running smoothly and... Read More the crowd entertained with fun games and jokes. I would highly recommend him!
---
Fantastic
Reviewed on

10/30/2014
a l
The team was great from beginning to end. I was planning from NY and my mom requested a bilingual DJ/MC. A friend had seen Johan and his crew and was impressed so I called. Caroline helped organize everything and Johan video-chatted w us right before the event since we couldn't... Read More do a sit down to coordinate the last details. The venue had a lot of rules and regulations from the city about sound/decibel levels and we didn't run into any problems at all. They even sent a team of people to do the final walk through with the caterer. Thank you TWE for making the event a success.
---
Thousand Words Entertainment
Reviewed on

10/30/2014
TWE was the perfect key to open our wedding into speechless moments. Their MC and DJ had great coordinate skills. Nothing went wrong during ceremony, reception games,bouquet, cake and WOW... MC was a true singer! TWE even provided legit photo-booth and customized lettered... Read More lights which gave extra decor and entertainment to the venue and the guests. Overall, I highly recommend TWE if you are into vendor that you get "more than what you paid for"
---
Thousand Words Event - DJ Marcus Lux
Reviewed on

10/30/2014
Maya S
Our wedding was on 8/31/14, and Mark was our DJ and we also used their photobooth services. We were beyond ecstatic with both services, Mark was our DJ and MC, he led the entire evening seamlessly. Above mixing great music and keeping up the energy, hes a great guy to work with... Read More and was always very quick to respond. The program we used to create the timeline was awesome, and he played all of the songs we requested. The photobooth was so much fun! Loved the background, they were so fun and easy to work with and I loved the photos, the props were hilarious! This was one of my favorite parts of our wedding, and the fact that both the DJ and photobooth was under the same company made it really easy to plan. The DJ, Mark was my go to guy for the photobooth before, he sent me background options and was so responsive. Mark really went above and beyond, I am so appreciative of his work and effort. I am extremely type A, and felt great handing off the responsibility of leading the night to him.
---
**Best MC & Awesome Live singer!! **
Reviewed on

5/22/2014
Johan and Caroline are AWESOME to work with, and full of good ideas. We met with them 4 times before the wedding to go over options, ideas, details, music choices, decoration choices. Johan had many suggestions that were unique to us, and even though I have been to 20+ weddings... Read More already, I have never seen some of the ideas that Johan had, he is very creative and kept the whole party engaged throughout the reception, and without using tacky phrases, cheers, or old-school games. DEFINITELY spend the extra dollars and book Johan for his SINGING. We had pretty much everyone at our reception giving us props for our live singer and how good he was. They helped us pick the ideal music choices for our not-so-traditional wedding theme that we had. He was very quick and responsive with emails, showed up to meetings, walk-throughs, and day off all in time and prepared, definitely making that part of our wedding process much easier and worry free. The DJ and Johan worked together perfectly playing the different songs during the ceremony and later on at the reception. Johan was hands down the best MC I have experienced at any wedding (and I am not saying that just because it was my wedding). Johan and Caroline genuinely cared about the wedding and about making it the best possible while keeping our own style. Caroline was extremely nice and attentive to my bride during the whole process as well.
---
Charisma at its Best
Reviewed on

4/16/2014
It was a great honor to have Johan as our host! Our reception event was very enjoyable and entertaining. He knows how to engage the audience and get the party going. Johan is extremely professional and extremely organized, addressing even the smallest of details for the... Read More progression of the event. He was also able to facilitate certain song requests and made it flow extremely well with the wedding presentation. I have been to many weddings, evaluated many hosts, and hands down, Johan and his staff should be THE benchmark of hosts. Many who have had attended his venues would agree. I have consistently recommended Thousand Words Events to other pre-newly weds who are looking for a host. Don't forget Mustache Photo Booth! Thanks for the memories Johan
---
My June Wedding
Reviewed on

4/14/2014
I just got married in June and and I had Thousand Words do our lighting, dj and we had MC Johan for our reception. Everything was perfect! I had a mix of fob Koreans and non Koreans at my wedding and Johan was able to keep the party rocking in two different languages. He sings a... Read More mean Sinatra also. The lighting looked special and my whole experience with this company was great! Highly recommended.
---
Great experience all around
Reviewed on

4/10/2014
Gotta say, DJ Markus Luxe and MC Peter Ma made our wedding an absolutely amazing event! From the very beginning, Markus was incredibly easy to work with and very courteous at all times as noted by my wife! During the event the same level attention to detail was paid by both... Read More DJ Markus Luxe and MC Peter Ma. Not a bad thought even comes to mind with the entire experience of working wtih Thousand Words Events. (we were referred to TWE and will refer them to friends/family)
---