Home

Tiny Pies
About this Vendor
Small Pies Big Taste
Details
Pies, Desserts, Cakes + Desserts
Contact Info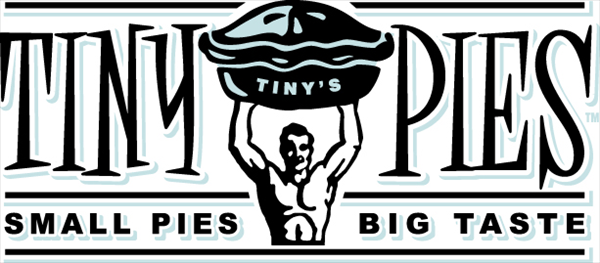 5035 Burnet Road, Austin, TX
Reviewed on

6/29/2015
Ashley D
We used TinyPies for our wedding favors in Gloucester, MA and they were able to shop them to us two days prior. They were adorable! We bought stickers to put on top of the mason jars. We got the Texas Two-Step because it did not need to be refrigerated, and the people at Tiny Pies were helpful in guiding us to make that decision. (They will even send you samples!) The pies were delicious and everyone loved them!
---
Reviewed on

5/31/2015
Aimee H
Delicious. Fabulous. Savory. Tiny Pies catered the dessert for our spring wedding. The pie-in-a-jar were the PERFECT servings and doubled as dessert and a favor. Guests raved about the Texas two-step. In fact, I am STILL hearing about the deliciousness of Tiny Pies a month after our wedding. The strawberry basil is also one of the best pies I have ever had in my life. Thank you, Kit, for baking the best desserts for our wedding!
---
Best Pie Ever
Reviewed on

3/26/2015
Meghan B
I got married on Pi day (3/14/15) so it was only suiting to have pies at our wedding! Kit, was spectacular to work with on such a large order, and she let us try several of them before making our choices. The staff was really pleasant, and they pies are delicious!!! We ended up ordering 9 different flavors, and hardly a single piece was left at the end of the event. We drop in almost every time we are near that part of town to try whatever their seasonal pies are. I would highly recommend them, whether it's for an occasion, or simply a tiny pie for dessert on a Saturday afternoon. If you like pie, you will not regret it!
---
Delicious
Reviewed on

2/20/2015
Laura K
We are not big cake fans, so we went with the tiny pies for our grooms dessert. The set up was fantastic and the pies very delicious. Wish I could have had more :) Awesome idea for those looking for something other than cake!
---
Delicious and Great for Favors!
Reviewed on

2/11/2015
Sakina R
We ordered Tiny Pies as wedding favors for our guests at a small ceremony. They were a huge hit! We ordered the mason jar pies and had them shipped. The owner was incredibly responsive and shipped everything well in advance. We were able to get the pies with plenty of time to decorate the jars with the personalized tags we'd made. Several guests commented on how delicious the pies were (we ordered Pecan and Texas Two Step). Would definitely recommend them!
---
Adorable Favors
Reviewed on

1/26/2015
Sarah B
My husband and I chose to give the pie pops from Tiny Pies as wedding favors and they were such a hit! Tiny Pies was super easy to work with! Kit was always easy to reach and very helpful. Of course, the pies were delicious and beautifully packaged! Thank you, Tiny Pies!
---
Loved the Pies!
Reviewed on

1/21/2015
Lindsey F
My husband doesn't like cake so for the grooms cake we went with tiny pies from Tiny Pies. They were delicious and such a big hit! We got four different flavors and they were all delicious. We also got pie pops which were great because they could make them into any shape of a cookie cutter. We went with the shape of Texas and they were adorable. Everything was delicious!
---
Perfect Favors
Reviewed on

9/05/2014
Angela M
My husband and I love food, so we knew we wanted the favors to be food as well. We didn't want to do the little bag of candy thing, or the chocolates. I was so excited to find tiny pies! So unique and I could choose different flavors. We got the tiny pies in the mason jars and they were perfect. Not only were they adorable but they were delicious as well! I also ordered a large cherry pie (called a Not-So-Tiny Pie) that made it all the way from Texas to North Carolina in tact! I couldn't be happier with the service I received.
---
Tiny Pies was a HUGE hit!
Reviewed on

8/17/2014
Berkley J
Tiny pies was a HUGE hit at our wedding this last May. People continue to tell us how much they loved them! We got a large pie for the "cake" cutting ceremony, and then had a mix of tiny pies and teeny tiny pies in six different flavors. Kit was right on with her estimate of how many we needed. If it helps anyone plan, we had about 150 people, and we did 25 tiny pies of each flavor (175 total), and then a dozen teeny tiny pies in each flavor too (72 total). This was perfect and we had about 10 tiny pies left over. Their price about equal to what you pay for a nice wedding cake, but this is way more fun. It makes a beautiful display (that they will design and set up for you) and really made that part of our wedding unique!! Besides being adorable, the pies are really delicious!!! We LOVE the apple ☺ Highly recommended!
---
Great goom's cake!
Reviewed on

6/23/2014
amy w
Tiny Pies delivered several sizes (pie pops, teeny pies and tiny pies) and flavors of pies for our wedding groom's "cake"! They delivered it to a private ranch, on time and at a reasonable cost! They were DELICIOUS! Everyone loved them, especially the groom since he doesn't like cake! It made for a beautiful display on an antiques buffet. Great service and beautifully done!
---
So tasty!
Reviewed on

4/28/2014
Jill J
Tiny Pies are so delicious! We ordered three large pies as our wedding cake (with handmade toppers from Stationery Bakery-referred by Tiny Pies). We also ordered a bunch of the tiny pies for our guests. Our pie flavors were Texas Two-Step, Apple, and Fredicksburg Peach! I don't even like peach or apple pie, and I was scarfing it! Kit is a little scatterbrained, but super sweet. So tasty! I believe they are opening a store soon.
---
Loved our teeny tiny pies!
Reviewed on

8/13/2013
Alisa H
Instead of having a traditional wedding cake, we decided to go with Tiny Pies. We ordered the teeny tiny pies and the pie pops. The teeny tiny pies were perfect, and I wish we had just ordered those. The pie pops looked great, but there wasn't much filling in them. Overall, we were very happy with Tiny Pies. Plus, we get a fresh big pie on our one year anniversary!
---
scrumptious and fun!
Reviewed on

7/21/2013
Miki W
We loved Tiny Pies! The flavors are incredible, and the crust is just one-of-a-kind. Everyone loved them, and we have some in the freezer to eat later...we'll see how long they last! Thanks Amanda and Kit!
---
Such a unique and DELICIOUS addition
Reviewed on

3/18/2013
Melissa M
Not much of a cake person so we had tiny pies shipped to our reception from this fantastic mom and daughter run company. And the pies taste just like mom makes!!! They will even ship you samples; you just need to pay for shipping
---
Thank you Tiny Pies!
Reviewed on

12/04/2012
Mackenzie E
When we first began planning we knew we didn't want cake. Since our wedding was in the Texas Hill Country (and in a dance hall) pie was the perfect complement. We set up a tasting appointment with Kit - which was delicious and fun - and from there we were set! Dealing with Tiny Pies was really easy and their product is great! Even when it looked like we couldn't have blackberry (my favorite) they tracked down some blackberries the week of the wedding! We received so many compliments at the wedding - the pies were a HUGE hit! I would definitely use Tiny Pies again for any sort of event!
---
Amazing Party Favors!
Reviewed on

12/02/2012
Sarah D
I received multiple compliments on the cute, unique gift my guests received as their party favor. Also, they absolutely loved the way the pies tasted. I would have to say they are definitely some of the best pies I have ever had. The staff is very friendly and professional. They decorated and delivered my pies with no problems. I would highly recommend to anyone!
---
Perfect for our wedding
Reviewed on

12/01/2012
Alison B
My husband did not want a traditional groom's cake at our wedding, and wanted pie instead. We planed on buying a few pies to put on display until our wedding venue told us about Tiny Pies and their pie pops. We were sold from the very beginning! How cute would tiny pies on a stick be. Definitely unique and special. Everyone at the wedding was very surprised and LOVED them! We did not have one pie pop left. We had four flavors- apple, cherry, peach, and blueberry. All of them were fantastic. I was so happy with our choice, and so were all of our guests. They are perfect for any occasion, but are awesome for weddings if you are looking for something different! I recommend Tiny Pies- the pies are delicious, and the everyone we worked with was very professional and nice. We love Tiny Pies!
---
Unique, delicious, and great to work with!
Reviewed on

11/11/2012
Katherine G
I wanted something unique. I didn't want cake or cupcakes. I wanted pie! When I found Tiny Pies, they were exactly what I was looking for. They were the single vendor that followed through above and beyond expectations. The pies were the most popular thing about our wedding (even with the giant chess set and italian soda's competing for attention). We had four different flavors (lemon, key lime, peach, and apple). They were all equally devoured and everyone loved them. They raved about them months after and still rave about them today. And I am so glad I found a company that fulfilled my dream of having pie instead of cake at my wedding. I'm so grateful they exist and that you make such delicious pies. Many thanks and many "Mmm's".
---
Tiny Pies Rock!
Reviewed on

10/23/2012
Elisabeth M
My husband and I are not big cake fans, so when it came time to pick our dessert for our wedding we decided to do something different. We found Tiny Pies after doing an internet search (we live out of state) and decided to do a tasting with them. Kit and Amanda were awesome at the tasting and let us try several different flavors. We were sold! We ended up having a "not so tiny pie" to cut, and 4 different flavors of tiny pies in mason jars, as well as pie pops for our guests. We served them with mini Blue Bell ice cream cups...they were a HIT! Our guests couldn't stop talking about how yummy and fun they were. For our thank you favors, we bought bags of the Cinnamon Pie Poppers. We got texts the next day about how wonderful they tasted...I agree, I had them with my coffee the next morning :) I would absolutely choose Tiny Pies again! They rock!!
---
Cute and delicious
Reviewed on

10/15/2012
Emma C
Tiny Pies did the dessert at my wedding, we had the tiny pies in Jars, and they did the set up/decor for the pies. It was a seamless experience, they did everything perfectly, and the pies were a hit! I would definitely recommend them!
---
Let them eat...PIE!
Reviewed on

10/11/2012
Brandie B
Every year for my birthday I have pie instead of cake, so it only seemed natural that instead of a wedding cake, I would have wedding pie. No big surprise to my fiancé, family or friends. So began the search from the texas hill country all the way to Houston for my wedding pie, fiancé in tow. Tiny Pies took the cake (out of my wedding)! After trying some of their tiny pies I found at a burger place the search was over. I was planning my wedding from out of town, so I called them up and they were so easy to work with. I placed my order by phone with Kit, payment was easy, they were delivered without a problem, looked great and everyone loved them! Not one person said, "Where is the cake?" We had a "not so tiny" cherry pie (my fav) for the "top" to cut and had cherry, blueberry, apple, peach and lemon mini pies and pie pops for all the guests. I even packed up some mini pies that evening to take with us the next morning in my carry-on bag for our honeymoon plane ride. Yummy! Thank you!
---
Tiny Pies - Big Hit!
Reviewed on

10/07/2012
Sue F
We used Tiny Pies in place of a groom's cake! Everything was delivered as ordered. Super easy to work with! The pies were super cute and delicious. We got tons of positive feedback from our guests!
---
Great, Delicious Wedding Favor
Reviewed on

9/05/2012
natalie c
Decided to use tiny pies as our wedding favors to our guests. We ordered 3 different types of pies and let me say it was the hit of the event! I spied several guests trying to get more than one! Kit and Amanda are easy to work with and were more than happy to customize the packaging of my pies. Skip the Mints and do something different... Tiny pies is a great place to start!
---
Wonderful company to work with!
Reviewed on

8/05/2012
sarah d
I absolutely LOVE Tiny pies! The ladies are very sweet and friendly and the pies are SO delicious. My family is very particular about food so it is hard to find dessert that tastes as delicious as it looks, these pies do not disappoint :) I think the pies are adorable and make the perfect touch in weddings and events.
---
Loved these tiny pies!!
Reviewed on

7/06/2012
Katherine D
I found these tiny pies on my wedding venue's facebook page. I fell in love with the mason jar pies. My mom and I met in Austin to sample some and I decided to get them for my rehearsal dinner. They were the perfect cute treat for our families and wedding party the night before the wedding. They'd be really great to have at an actual wedding reception but we already had our cakes booked months prior so I just went with ordering 30 for the rehearsal. I was extremely pleased with the results, they are very customer oriented and will work with you whether delivering or picking up the pies. My favorite was apple. We got a ton of compliments on how cute and original these were, not to mention tasty! I definitely support this vendor.
---
Send Message