Home

Travis Darnell Photography
About this Vendor
Colorado Wedding Photographer
Capturing stories of loved ones.
Details
Artistic, Classic, Documentary, Lifestyle, Vintage
Bridal Portraits, Engagement
Getting Engaged, After Party, Rehearsals + Parties, Wedding
Destination Wedding Packages, Destination Weddings, Digital Files, Photo, Second Shooter Available, Social Media Sharing, Photo + Video
Contact Info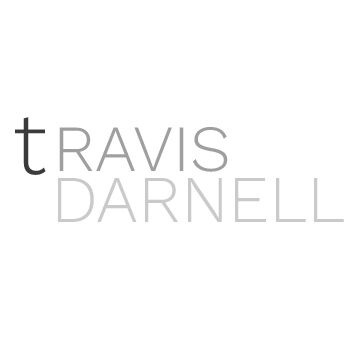 Reviewed on

7/25/2016
Madison D
Travis is a phenomenal photographer! When looking for a photographer, it can be overwhelming because everyone seems to be one these days. However, photography is truly Travis' gift. His photos of our engagement and wedding are so creative and stunning. The way he plays with... Read More light creates incredible images. To say the least, he really knows how to use his camera. He caught the boho, ethereal photos I was hoping for as well as little silly moments during our reception that no wedding album should be without. He met us at sunrise for our engagement shoot and arrived hours before anyone else on the day of our wedding to scope out the best places to shoot. He was a great guide in regards to posing as well. I'm so SO glad we decided to go with him. My friends and family are amazed at how beautiful all our photos are. If you decide to go with Travis, I promise you that you won't be disappointed. <3
---
Reviewed on

8/30/2016
Tana P
I was worried with my budget that I couldnt have the best photographer, that being said I have been told several times that my photos are the most beautiful wedding photos people have ever seen. I am so glad I went with Travis, he is one of the best in the business, with his... Read More love and passion for wedding photography he has affordable easy packages. He is a rare gem in this industry.
---
Beyond our expectations
Reviewed on

9/25/2015
Amy G
Travis is an amazing photographer. He did both our engagement and wedding photos and both were beyond our expectations. He is fun and easy to work with captures every moment in a beautiful and unique way.
---
Reviewed on

3/27/2017
Hannah S
Travis was AMAZING. My husband and I are fairly awkward people, but that didn't trip Travis up at all. He was there making us feel comfortable and natural for the posed pictures, while still getting all our awkward candid photos. I highly recommend. He was amazing and so... Read More helpful to work with.
---
Reviewed on

10/23/2016
Julie M
My husband and I could not have asked for a more perfect wedding photographer! Before the day of the ceremony, Travis was incredibly responsive and had great communication with me about our vision of our day. On the day of the ceremony, Travis arrived early to determine the... Read More perfect spot for portraits and spent the rest of the ceremony and reception capturing the most wonderful and artistic photographs I have ever seen!!! Not only does Travis do an amazing job with the logistical side of wedding photography, he has a unique and stunning use of lighting in his photographs. Each and every one of my pictures looks like it could be framed. He is an incredibly talented photographer and anyone would be lucky to have him as their wedding photographer. I have looked over his pictures so many times unable to choose the best ones. I recommend Travis to anyone looking for photography of any kind and cannot express enough what a lovely person and talented artist he is!!!
---
Reviewed on

10/18/2016
We booked Travis to capture some photo's to celebrate our fall elopement in the mountains, and we're so happy we did! Travis was very laid back, flexible and easy to work with which made the experience really great for us. Not to mention, the pictures turned out STUNNING. The... Read More moments he captured were so natural, and beautiful; the happiness we exuded that day was translated SO well in the photo's. Travis truly is an artist when it comes to his photographs, I would recommend 100%!
---
Reviewed on

10/05/2016
erin g
Travis was phenomenal to work with! My husband and I were both in St. Louis throughout the entire planning process, but Travis ensured that we had a great Aspen, CO wedding. We were so impressed by the site selection that he conducted prior to our portraits and were even more... Read More blown away when we received the finished product. The pictures weren't the only thing that guests talked about though - in fact, so many complimented us on Travis, himself. He is an incredibly easy person to talk to and made everyone that traveled long and far to be with us feel at ease with having their photos taken.
---
Reviewed on

9/09/2016
Cash E
We couldn't have asked for a better photographer!! Travis exceeded our expectations. He went above and beyond making our day go smoothly. Even when something went a bit wrong, he found a way to turn that around! (Like taking a picture with the cop after a little car accident on... Read More the way to get married!!!) He showed up when we started our day even though I told him he could show up a bit later. He stayed until the very end! He has an amazing personality that got everyone in the right mood for pictures! He has great picture ideas and thinks out of the box! He gave us so many pictures and they were all of high quality! (I am very particular with pictures. I couldn't find anything i didnt like about any of them!) The list goes on and on!!! There is absolutely no way you could be disappointed with Travis and his work!!!
---
Reviewed on

7/10/2016
Emilia s
We LOVE our pics from our wedding day with Travis!!! He truly captured the emotions of the day! He caught details that even impressed all of our friends family!!! We can't thank Travis enough for sharing his talent with us!
---
Reviewed on

6/22/2016
Francoise D
Travis stayed with us from beginning to end, captured everything and especially the bride and grooms true personalities. As the mother of the bride, I asked him to photograph several relatives, groups and more, dragged him around the wedding and he more than came through with a... Read More smile and fantastic photos. We are so pleased with his work; the photos came out just so beautifully, we couldn't be happier. Travis is a truly gifted photographer!
---
Reviewed on

6/03/2016
Kelsey H
Travis is amazing!! He was very enthusiastic about his work and captured our special day so perfectly. We love every single photo. We would highly recommend him!
---
Reviewed on

5/14/2016
Maggie D
First, I need to start by saying that Travis Darnell is an amazing photographer! If you love beautiful, soft, romantic, photojournalistic photography, please please please contact Travis! One day early on in wedding planning, I happened to randomly search Craigslist for wedding... Read More photographers since most of those in the St. Louis area were way outside of our wedding budget or had strict licensing rules. Of course I wasn't expecting to find anything really reputable, until I saw Travis' ad. To be honest, I thought it was completely fake at first. But the pictures in the ad were so beautiful that I went ahead and took the chance to inquire – and I am SO thankful that I did! Even from the initial inquiry emails, it was evident that Travis was genuine and personable. Not only did he take the time to get to know me and my fiancé, and what I was looking for in a wedding photographer and photos, but also took the time to introduce himself and his passion for photography. After my fiancé and I met Travis in person and seeing his portfolio, all remaining worries were put to rest. What's astounding to me is that Travis has this amazing talent but doesn't charge an arm and a leg like most other wedding photographers in our area. And he even gives you licensing rights to order pictures on your own, and share them with friends/family. It was literally like winning the lottery or finding a hidden treasure. From the very beginning, Travis was flexible and considerate when working with our schedules to set up our engagement session, let us know he relocated to Colorado (but would still travel to STL for our photos) and answered promptly to any random questions I had. Our engagement session was awesome and it really showed his passion and creativity for photography, but also his laid-back personality. He made sure to hit the location we wanted, and took the time before we arrived to scope out some great spots at that location that would be best for pictures. Even though it turned out to be a cloudy Fall day, all of our pictures turned out amazing and Travis was even able to capture a little bit of sunlight that peeked through for a moment, and the vibrant colored leaves. Travis' coverage on our wedding day was also awesome. As anyone knows, a wedding day tends to be pretty stressful with everything going on, and Travis was so calm and patient, making sure to capture every moment and flexible to any changes. Even just being around him helped me calm down when our schedule was running a little behind. About a month prior to the wedding, he sent us a form to fill out regarding our must-haves when it came to traditional poses and locations. But even on the day of, he was open to any new photo ideas I had, and came up with some creative photo posing/shots on the spot when he got inspired by our locations. Again, just like our engagement session, he took the time to scope out great spots ahead of time. Needless to say, our wedding photos are breathtaking. We just received them (and it hasn't even been a month since our wedding!) and have already received so many compliments. My husband and I are so thankful for the day I randomly stumbled upon Travis' ad on Craigslist of all places…but we're even more thankful for Travis's photography passion and drive to capture's important life moments, his talent, and most of all spending our wedding day with us! Thank you so much, Travis!! Maggie & Todd DeWees, married 4/22/2016
---
Reviewed on

3/01/2016
Katie B
Travis provided us with a really unique location and beautifully shot engagement photos. We tried to get him for our wedding photos, but he was already booked. Book him now before it's too late!
---
Amazing Photographer
Reviewed on

10/06/2015
It is hard to start when explaining the experience you have with Travis. His work is incredible for starters. My Fiance and I love Travis, he takes pride in his work and really listens to what YOU want not what HE wants. He had done two different sessions with Travis and the... Read More photos have been nothing short of amazing. Travis is the best at what he does!
---
You will fall as hard for your pictures as you did your man!
Reviewed on

10/04/2015
Allison D
Where should we begin?!. We met Travis 8 months ago when we took photos for Valentine's Day. Now Travis will be capturing our engagement, rehearsal and wedding day photos. We just wrapped up engagement photos with Travis tonight and the experience was BEYOND our expectations... Read More Our session was beautiful and well thought out. Even further, Travis makes it an experience that you walk away from feeling like The memories made taking the pictures might last just as long as the photos themselves. We can't wait to get our pictures back! To be continued....after our wedding day!
---
Boyer Wedding
Reviewed on

9/10/2015
Brandy J
I really enjoyed Travis during our wedding. He was very easy to work with and was very professional. He allowed me to use some ideas along with providing a wide range of ideas himself. I have already seen several photos and I love them all. I'm excited to have him do our next... Read More round of photos.
---
Two fantastic experiences - look no further for a photographer.
Reviewed on

8/31/2015
We were privileged to have Travis take our engagement and wedding photos, and we could not be more pleased with what he delivered. When we met him at the Missouri Botanical Gardens to take our engagement photos, he had already taken plenty of time to scout out great spots,... Read More different angles and poses at each spot, and places in between where he would be able to take unplanned shots. He was direct and communicated clearly what he had in mind, but was also very personable and easy to work with. I hate taking pictures and it's normally very, very uncomfortable for me, but he made it easy and pressure-free. He took his time to frame each shot, and he made sure to get a large quantity of great pictures to choose from. He shot our wedding in downtown St. Charles, where he had already planned a route with many perfect spots for both traditional and less traditional photos of us and our large wedding party. He struck a great balance in getting plenty of shots with the wedding party and by ourselves, and he was outstanding in directing such a large group of people on a cold February day. The quality of the final photos he provided us was above and beyond what we could have asked for, and there were so many more great shots from both the wedding and engagement photos than we were expecting. We received an over-abundance of great pictures from both occasions working with Travis. There were even multiple versions of some pictures so that we could choose between color, black and white, and black and white photos with a pop of color. We had a canvas printed with one of our favorite pictures from the wedding day, and Travis made sure to provide us with a copy of all our photos in a large file size so that it would come out clear. As my wife and I look forward to having children in the next few years, we will definitely be asking Travis to photograph us again. He has proven for us twice that he will invest his time, talent, and energy to provide the best photos possible.
---