Home

Unveiled Weddings
About this Vendor
Passionate Wedding Storytellers Starting at $2499
Helmed by a husband & wife duo, presenting a team of passionate storytelling professionals offering personalized photography and videography services in the New York City area and beyond. From weddings and destination weddings around the world to engagement sessions and surprise proposals, it's our mission to not just capture your most important moments - but to turn them into spectacular visual memories to last a lifetime. With Unveiled Weddings (formerly Alberto Lama Photography) you can expect dedicated attention to each and every shot, not to mention flexible package options, timely file delivery and a friendly, down-to-earth team. We're committed to going above and beyond to ensure an extraordinary experience, first communication to final product. NYC / Destination / Love For All
Details
Artistic, Documentary, Dramatic, Lifestyle, Modern, Vintage
Bridal Portraits, Day After Session, Engagement, Trash The Dress
Getting Engaged, After Party, Rehearsals + Parties, Wedding
Destination Wedding Packages, Destination Weddings, Online Proofing, Digital Files, Printed Enlargements, Wedding Albums, Photo, Second Shooter Available, Social Media Sharing, Photo + Video
Contact Info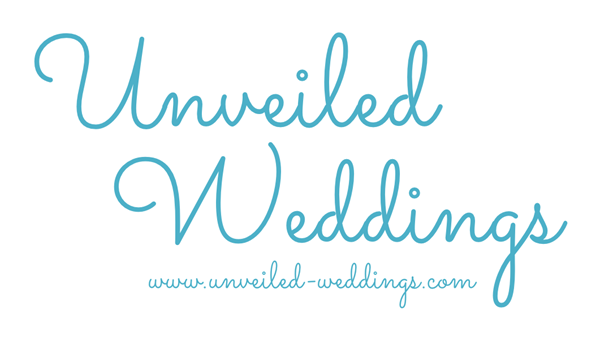 Reviewed on

9/02/2017
Allison S
Less than 2 weeks after our wedding, we just received our photos from Alberto and we could not be more pleased! Lauren handles the business side and is prompt, responsive, organized and was always two steps ahead of us. We first met Alberto during our engagement shoot and... Read More immediately knew that we'd made the right decision. He showed up early, was incredibly patient, articulate and easily merged his vision with our own. We asked for our dog to be included in our photos and he happily obliged and came up with great ideas for ways to integrate her in. On our actual wedding day, Alberto and Celeste once again arrived early and were so patient, flexible and easy to work with. They took our feedback into account and pushed us outside our comfort zone while still remaining true to the types of images we wanted. Alberto was so personable with our family and friends and he was completely inconspicuous throughout the day. He caught so many moments that I didn't even know happened! We were so pleasantly surprised to receive our photos so quickly after the wedding and were blown away by how well they turned out. We know so many people who had to wait months after their wedding to receive their photos (and paid so much more) -- we are so thankful that we came upon Unveiled Photography, it was among our best finds for our wedding!
---
Reviewed on

9/11/2017
Cerissa A
The team at Unveiled Weddings was awesome. On the day of our ceremony and photo shoot in Central Park, our photographer Jakub was super professional and made us feel at ease the entire afternoon. I was a bit nervous to look at the photos today since I was not sure how some of... Read More the poses would be. And, needless to say, they were excellent. I definitely would refer anyone to this business who is looking for high quality photography service in the New York City area.
---
Reviewed on

9/11/2017
John A
I was so pleased with the service provided for our wedding! Alberto, Lauren and Jakub were so amazing to work with! I came all the way from South Carolina and the process was so easy. I love the photos and could not be more pleased. Unveiled Weddings is the best!
---
Reviewed on

9/11/2017
Grace M
Even if we had had an unlimited budget, we couldn't have done better than choosing Unveiled Weddings. Alberto and his team were affordable and amazing, they arrived early and spent the entire day with us taking pictures and videos. I wasn't sure what it would feel like to have... Read More someone photographing us all day, but Alberto made it feel very comfortable and natural. The photos and videos that we received were stunning and are images that we will truly treasure forever! Alberto even went the extra mile, snapping photos when my husband was on the phone during a hotel mix up and while we were hailing a cab--he literally made even the most mundane moments into a glamorous and beautiful story. He took all kinds of creative shots, even briefly relighting our reception venue to get the perfect silhouette shot that we wanted. He got every shot on the list that I sent him beforehand, and let me tell you it was a LONG and picky list (I am the hyper-obsessed Pinterest type). He and his team were also very understanding about location change, which is perfect for a Manhattan wedding--they followed us from our wedding venue in Harlem to Central Park, the American Museum of Natural History, the Upper East Side, and then back to our reception area in Harlem again seamlessly and with endless energy and enthusiasm. I cannot recommend this enough--they even offer a service where Alberto will personally put together a beautiful photo book for you if you wish. Again, Alberto and his team were so comfortable and fun to have around--this is very important when you think about it as the photographer and videographer will be with you for most of the day, so your interactions with them will be a big part of your wedding! During the ceremony, Alberto and his team were able to get stunning pictures and video while staying out of the way and letting the focus remain on us; I truly did not notice any of the team during the ceremony! Please consider booking them for your wedding, you will not be disappointed and they are worth every penny!
---
Reviewed on

8/10/2017
Olivia K
Unveiled Weddings was amazing. They were very accommodating when I was booking a photographer for my city hall wedding ceremony. Alberto was extremely friendly and nice to not only me, but my whole family that was in attendance. He had great ideas, but also let me give him... Read More advice on some shots, which I appreciated very much. The prices were also extremely reasonable and we were able to book within a week of the civil ceremony, which was also amazing. To top it all off, Unveiled Weddings uploaded our edited photos the next day with a link to a gallery for our families to see, as well as giving us the original images soon after. The upload time was extremely impressive. My whole family is very impressed. If I have another big event, I will be sure to contact Unveiled Weddings again!
---
Reviewed on

7/14/2017
Lauren A
Alberto worked with my husband in secret when he proposed to me. He planned a special trip to NYC for my birthday and New Year. Alberto was in contact with my husband all day and coordinated a time and place. Alberto secretly photographed my husband proposing to me, and it was a... Read More secret until our wedding day on July 8, 2017. The pictures were absolutely amazing, and Alberto did such a wonderful job of capturing all of the emotions and beauty of that day. I had my eyes closed for most of the proposal and was sad that I missed it, but Alberto brought it to life and his pictures recreated the moment all over for me on my wedding day. He also waited patiently for eighteen months before I finally called him! Thank you so much for capturing some truly beautiful moments for my husband and me to treasure forever!
---
Reviewed on

7/03/2017
Aanand G
New York
---
Reviewed on

6/28/2017
Erica W
Alberto took photos of my wedding at City Hall in April 2017 and he was amazing! It was exactly what we were looking for - fair pricing and great photos. He had a great up-beat attitude and was snapping photos the entire time, leading to some great candid photos. He made sure to... Read More get as many photos as possible when we were waiting for the ceremony, and after he took us to some great spots around City Hall and took some amazing shots. We got the photos the next day and he even created a gallery that we could send around to our friends and family. We love our photos! Alberto helped make our day very special.
---
Reviewed on

6/12/2017
Ann Elyse & Casie U
Alberto was incredible. He arrived early on our wedding day and his energy was calm, directive and so wonderful. We were each so happy and everyone had the best to say about him. Everyone that had an interaction with him walked away feeling great. He gave us and anyone he... Read More was shooting great directions and fantastic feedback. I would recommend him to everyone he is able to work with. And I hope we have another event that we can work with him again!
---
Reviewed on

3/28/2017
courtne f
Alberto Lama Photography did such an amazing job on my fiance and I engagement photos. We met him in Central Park for a 1.5 hour session. Alberto is truly an artist. He gave us a great selection of photos. My fiance and I were truly happy with Alberto's work. Also it really... Read More helped that he has an awesome easy going personality that put us at ease. We felt comfortable with him right away. We highly recommend him to anyone considering hiring a photographer in the NYC area.
---
Reviewed on

1/26/2017
Daiana M
Alberto was wonderful from the start. He was able to meet with us beforehand to discuss options and what to expect. He was great with our friends and family. He was prompt to the ceremony and took tons of great photos. We look forward to using him again! Thank you Alberto!
---
Reviewed on

8/22/2016
Alberto,Jose y yo te damos las mas expresivas gracias por el trabajo espectacular que hicistes en Nuestra Boda.Las fotos quedaron Preciosas y los Albums Hermosos.Amigos del Wed les recomiendo a el Sr. Alberto Lama como Fotografo. l
---
Reviewed on

5/09/2016
Zakiyyah T
I'm reading all the wonderful reviews many have already left & I can too attest that Alberto is the photographer you want at your wedding!(or any event). Thank you so much Alberto for making our small intimate wedding ceremony come to life! We are so thankful we found you in... Read More the nick of time. Your prices are so affordable and we are very happy you were able to work with us with little booking time! I was very nervous at first because we didn't have much bonding time before our wedding day. But you personality and energy is one we feel in love with immediately!!! Alberto my friend, we are more than pleased with both the indoor and outdoor shots you've created for us! You meet with us on time and explored Downtown Brooklyn with us to capture the best moments & for that we are very thankful! You've picked the perfect scenery to capture our union. Your quality of work is one we were very happy to share with our loved ones! As you know we are expecting and would love to arrange newborn shots with you!!! We will be in contact! Thank you so much Alberto!!
---
Reviewed on

5/08/2016
carlin b
Alberto, You are the best!!! We sincerely can't thank you enough capturing our wedding from beginning to end! You greeted us with love, took on the roll of our witness & excuted your roll as our photographer perfectly . Our pictures came out better than we could have ever... Read More imagined thanks to your amazing skills, vision, and high quality equipment. You captured every detail on this very special occasion for us! Your contact is one we will keep for our future events and for anyone we know looking for a top notch photograper Thank you again Alberto!
---
Reviewed on

5/02/2016
I was so grateful my friend found Alberto, he did my wedding and it went perfectly!!! I was very nervous, as I no longer live in NYC, but was getting married there because of family. I was not able to meet with Alberto before the wedding because of scheduling. But it all worked... Read More out!!! Alberto was honest and very professional, and he knows how to shoot outside pics....a lot of photographers don't know how to do this, and a lot just take pics and try to fix the bad shots with Photoshop, but Alberto did not do that, he understands the art of photography and I was grateful for it! Thanks! PS if you go to Alberto Lama website my husband and I are the ones eating hotdogs at a NYC stand and getting out of a taxi haha....it was a great day! PSS I don't normally write reviews but I have had bad photographers in the past, I happen to live in a state where everyone thinks they are photographers, so when I find a good photographer I feel like I need to let other people know so they don't waist their money and/or have bad photographs for their important day.
---
Reviewed on

3/07/2016
John N
My brother knows Alberto and flew him down to Houston to do the photography at our wedding. We know many photographers in Houston and the quality of their work and were hesitant about having someone we didn't know well for this huge day. We couldn't be more thrilled with the... Read More great work of Alberto. At every event we wanted him to be, he was there timely and ready to come up with the best shots. We received all of our pictures within a few days of the event, and everyone who has seen them has been hugely complementary. I have no doubt that Alberto will get other jobs here in Texas and among our friends in attendance for our wedding. We had a pre-wedding dinner for out of town guests, and Alberto captured all the joy of that night, as well as pre-wedding events the day of the ceremony. His ideas for shots were always superb. The event was a packed house of over 350 people with some challenging lighting and staging issues, but Alberto always knew where to be to capture the best shots. The wedding and reception were blurs for my husband and me due to the festive nature of the events, but we have been able to relive all the magic that we may not have been able to see in person through these amazing pictures. Whether your wedding is in Manhattan or Houston, this is the best photographer that you could ever hope to hire.
---
Reviewed on

2/15/2016
Amanda B
My husband and I agree that photographing with Alberto was one of the best parts of our wedding. We had so much fun taking photos with him- we were relaxed, excited and knew that his creativity during the day was going to create some amazing pictures. Alberto communicated with... Read More us via email, phone and even text (which I love!) before and after our event. He was professional, high energy and fun to be around- our guests agreed as well! He got our wedding photos back to us so quickly too! I am SO glad that we had Alberto to capture our day and I would highly recommend him to anyone for a wedding, engagement or anything! Thank you Alberto!
---
Excelent service
Reviewed on

1/15/2016
We contacted Alberto for our wedding pictures, we are happy with the results. The pictures were taken in the Brookling Bridge Park, Central Park and Manhattan City Clerk Office during a 4 hours package we arranged. We can say Alberto was always on time, creative, optimistic,... Read More enthusiastic, and patient. We are happy to recommend his work.
---
We loved working with Alberto!
Reviewed on

1/12/2016
Alison W
First of all, Alberto was so friendly and enthusiastic for our day that it was a great joy to work with him! Our day was made all the more enjoyable by having such a personable photographer. Second, he did great work! He captured so many incredible moments before, during, and... Read More after the wedding, and did so with great quality. We are so pleased with the pictures and all that he captured of our day. We highly recommend Alberto Lama Photography.
---
Meet The Owner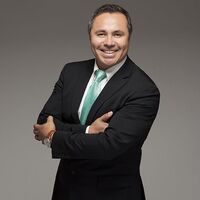 Alberto Lama
Bringing over a decade's experience in photography with a unique eye for the unexpected, Alberto shoots with a personal approach and natural ability for putting people at ease on their special day (including the most camera-shy!). He is bi-lingual in English and Spanish, available for shoots in the New York City area as well as destination. When not busy shooting, Alberto can be found working on language #3 (German), searching for the perfect taco al pastor, and exploring the globe with his wife and partner in crime, Lauren.